As an employer, monitoring your employees' activities in the workplace is an essential part of ensuring productivity, security, and compliance.
With the widespread use of mobile devices and messaging apps, monitoring employees' communication is now more important than ever. WhatsApp, in particular, is a popular messaging app that many employees use to communicate with colleagues, clients, and customers.
Monitoring on WhatsApp can help ensure that they are using the app appropriately and not engaging in any misconduct or illegal activities. In this article, we'll explore the sneaky way to monitor your employees on WhatsApp.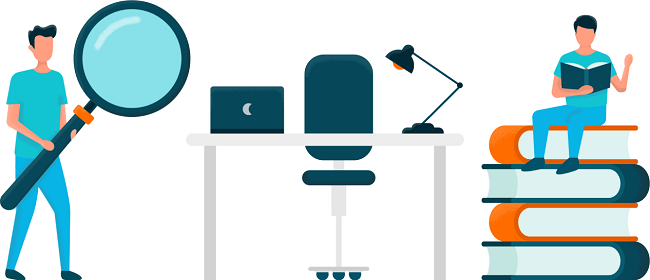 Part 1. The Sneaky Way to Monitor Your Employees on WhatsApp
The use of spy apps is a popular way to monitor employees on WhatsApp. Spy apps, also known as monitoring apps, allow you to monitor and record your employees' activities on their devices, including their WhatsApp conversations. These apps can provide you with valuable information about your employees' activities, such as who they are communicating with, what they are saying, and when they are doing it.
Using spy apps to monitor your employees on WhatsApp can have numerous benefits. For example:
You can ensure that your employees are not engaging in any illegal or inappropriate activities that could harm your company.
You can also use the information gathered by spy apps to improve employee productivity and performance by identifying areas where your employees need additional support or training.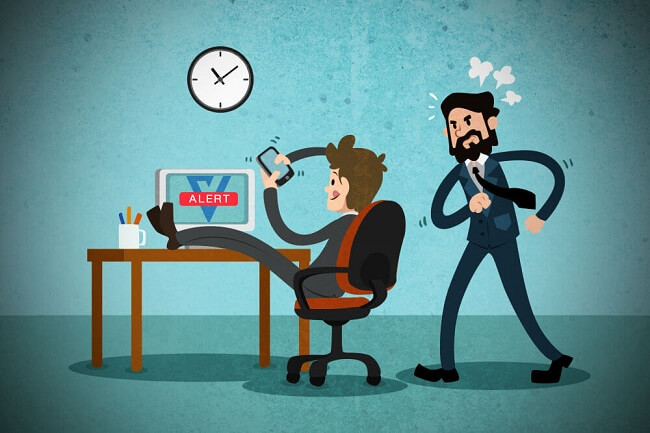 However, using spy apps also comes with risks. For example:
Employees may feel that their privacy is being invaded, which could damage their morale and trust in the company.
There is also the risk of legal action if the use of spy apps violates employee privacy laws.
Employers need to carefully consider the benefits and risks of using spy apps before deciding to monitor employees on WhatsApp.
Part 2. How to Choose a Spy App for Monitoring WhatsApp
If you decide to use a spy app to monitor your employees on WhatsApp, there are certain key features you should look for. These include real-time monitoring, access to call logs and text messages, GPS tracking, and the ability to monitor multiple devices simultaneously. You should also consider the compatiblity of spy app.
Some of the top spy apps for monitoring WhatsApp include KidsGuard for WhatsApp, FlexiSPY, and mSpy. These apps offer a range of features and price points to suit different needs and budgets. These apps can help you track their messages, calls, and other WhatsApp activities without their knowledge. Have a quick look for these apps!
KidsGuard for WhatsApp: This is a comprehensive WhatsApp spy app that allows you to monitor all activities on WhatsApp. It is a dedicated version of KidsGuard Pro, which allows you to monitor and track more than 10 social media chats.
You can view all WhatsApp messages, photos, videos, call logs, and get calling records. The app is easy to use and works in stealth mode, so your employees won't know that you are monitoring them.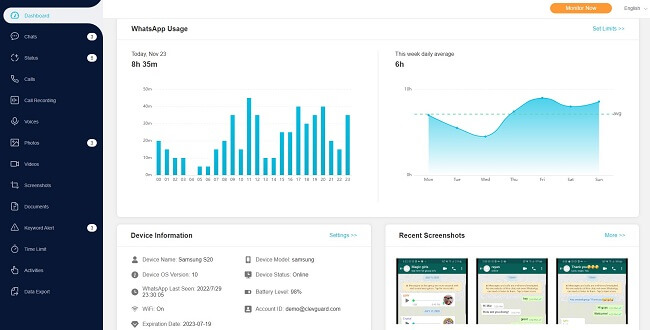 FlexiSPY: This app is a powerful monitoring solution that can help you keep an eye on your employees' WhatsApp activities. It can track messages, calls, and other data, and can also monitor other social media apps like Facebook and Instagram.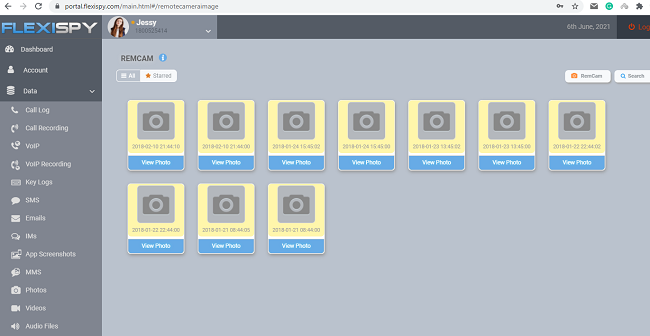 mSpy: This app is a popular choice for parents and employers alike. It allows you to monitor WhatsApp messages, calls, and media files, as well as other data like GPS location and internet usage.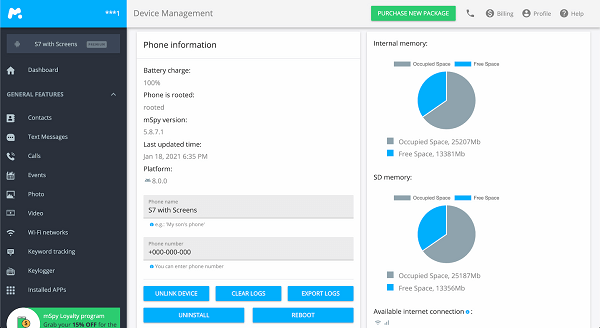 Comparison
| | KidsGuard for WhatsApp | KidsGuard Pro | FlexiSPY | mSpy |
| --- | --- | --- | --- | --- |
| Price | $19.95/month | $29.95/month | $29.95/month | $16.66/month |
| Compatibility | Android | Android/iPhone/iPad | Android/iPhone/iPad | Android/iPhone/iPad |
| Chat tracking | | | | |
| Call recording | | | | |
| Real-time location | | | | |
| Rate | | | | |
Usage Experience:
"KidsGuard for WhatsApp offers a user-friendly and intuitive interface, making it easy for users to navigate and access the monitoring features they need. Additionally, KidsGuard for WhatsApp runs in stealth mode that allows it to operate in the background without being detected."
"FlexiSPY provides users with advanced features, including call recording and interception, live call monitoring, and ambient recording. However, the user interface can be somewhat complicated and may require some time to become familiar with."
"mSpy provides users with a variety of monitoring features, including call and text message monitoring, GPS tracking, and social media monitoring. The user interface is straightforward and easy to use, making it a great choice for beginners."
Overall, each of these apps offers a range of features for monitoring WhatsApp and other activities on a tablet. However, depending on your specific needs and preferences, one may be a better fit than the others. Be sure to consider the price, compatibility, and usage experience before making your decision.
It's important to note that using a WhatsApp spy app to monitor your employees can be controversial and may infringe on their privacy. As an employer, you need to consider the legal and ethical implications of using such an app.
Part 3. Installing a Spy App to Monitor WhatsApp
Installing a spy app on your employees' devices requires access to the device, which can be challenging. One option is to ask employees to install the app on their devices and provide them with clear instructions on how to do so. Another option is to physically install the app on employees' devices when they are not present.
Tip: How to use KidsGuard for WhatsApp to monitor emplyee?
Step 1: Download KidsGuard for WhatsApp on the target's phone after purchasing it. Don't hesitate to try this dedicated WhatsApp monitoring app!
Step 2: Easily install KidsGuard for WhatsApp by following the on-screen instruction. This step will take about 3-5 minutes to finish.

Step 3: Now, you can monitor WhatsApp on your device. You can view WhatsApp text messages, received/miss/reject calls, chatting photos/video/voice, and even disappeared WhatsApp statuses. Additionally, this app can record WhatsApp callings.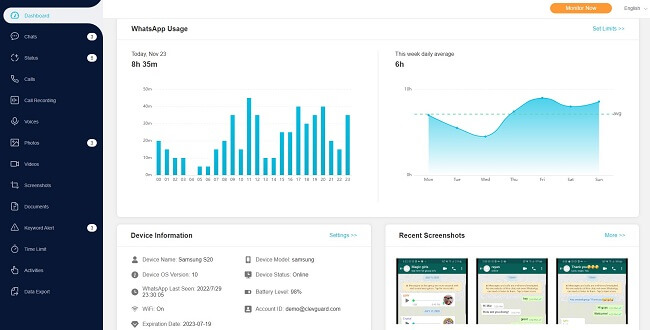 Best Practices for Monitoring Your Employees on WhatsApp
If you decide to monitor your employees on WhatsApp, it's important to do so in a responsible and ethical way. Here are some best practices to keep in mind:
Be transparent: Let your employees know that you will be monitoring their WhatsApp activities. This can help establish trust and avoid any legal or ethical issues.
Use monitoring as a last resort: Monitoring your employees should only be used as a last resort. It's important to establish clear policies and guidelines for WhatsApp usage and ensure that your employees are aware of them.
Respect privacy: While you have the right to monitor your employees, you should respect their privacy. Avoid monitoring their personal conversations and focus only on work-related activities.
Consider legal implications: Depending on where you are located, monitoring your employees on WhatsApp may be subject to privacy laws. Make sure you understand the legal implications of monitoring and seek legal advice if necessary.
Use a secure platform: When monitoring your employees, it's important to use a secure platform to ensure that the data is protected. Choose a reputable WhatsApp spy app that has strong security measures in place.
Conclusion
In conclusion, monitoring your employees on WhatsApp can be a useful tool for ensuring productivity and maintaining security. However, it's important to do so in a responsible and ethical way, and to consider the legal and privacy implications of doing so. By following these best practices, you can monitor your employees effectively while maintaining a positive workplace culture.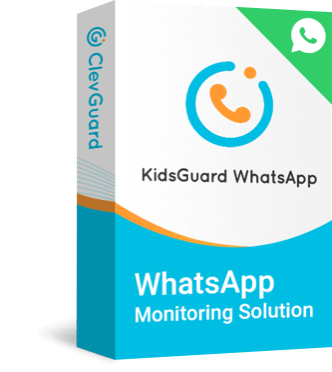 KidsGuard for WhatsApp
The Ultimate WhatsApp Monitoring App for You.