Everyone understands that using a smartphone without WhatsApp is analogous to using a freezer without making ice. WhatsApp is one of the most popular messengers used for daily communication around the world.
We specifically use WhatsApp to connect with people we know. We send messages, voice notes, voice calls, video calls, and share documents, among other things. Although WhatsApp provides a great service, there is a risk of being exposed to privacy and cybersecurity threats.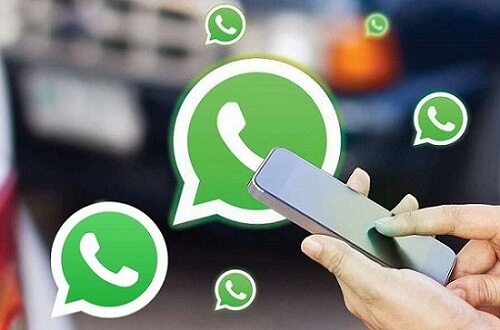 Yes, there are a lot of things that WhatsApp and the meta company have done to provide security to every entity that is using WhatsApp. However, for hackers, hacking WhatsApp is a piece of cake. So never pass judgment on someone if you believe WhatsApp is fully secured. Yes, it is, but your one mistake can lead the hackers to come into your account.
Part 1. Can You Get Hacked Through WhatsApp?
WhatsApp is the most secure app there is. The Meta or Facebook company has provided complete security. The two-factor authentication process and the other terms that include or allow a WhatsApp account to get connected to one phone at a time However, WhatsApp still gets hacked, but there is only one cause for it, and that is you.
When you reach out and try to do what they ask, you may encounter spammers on WhatsApp. This is where your account gets hacked. Even your children may send messages to unknown people using your phone, giving hackers another entry point into your account. So it's all about how you manage your WhatsApp.
There are numerous causes for your WhatsApp account to be hacked, but each one begins with your phone. So you have to be very careful with that. Even your whole phone's data will be exposed if your WhatsApp gets hacked, so be very aware of that. Many people's phones were hacked using WhatsApp. Many celebrities' WhatsApp accounts got hacked, so your phone and WhatsApp will be nothing in front of them.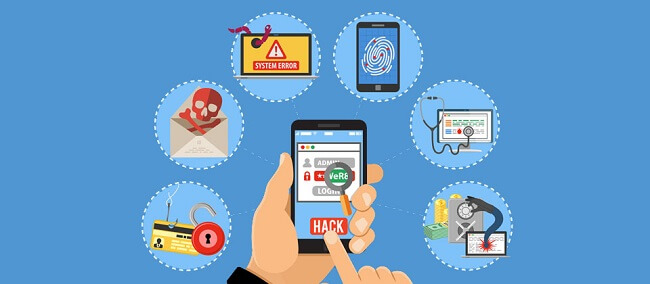 Part 2. How Hackers Hack Your WhatsApp
How many people ask how hackers hack your WhatsApp? The answer is simple: the first hacking hint for hackers begins with your phone. Now it can be your hand, your children's hand, or someone else's, but the phone is yours. So there can be so many reasons for that, although keeping your phone safe and secure is the best way to protect your WhatsApp and your phone data.
Many WhatsApp users ask these questions on the internet on a daily basis. Some of the important questions include:
Can someone hack my phone by texting me on WhatsApp?
No, there are very few chances that your phone will be hacked via WhatsApp. If someone sends you a message and you do not open it because of fear of hacking, then you are wrong. There is only one way your WhatsApp can get hacked: if you click on the malicious link, then the hacking might happen.
Is it possible to hack WhatsApp without the victim's mobile device?
This question might have a confusing answer. Nowadays, hacking something isn't very subtle. The hackers have to go through some serious stuff before getting into a phone. Although, when it comes to WhatsApp, it is secure as hell. The two-factor authentication process is sufficient to prevent hackers from hacking WhatsApp without access to the victim's mobile device. So technically, it's not possible to hack a WhatsApp without using Victor Mobile. The hacking process begins with an error on your phone.
How to hack WhatsApp using WhatsApp
Hacking WhatsApp using WhatsApp is only possible if you figure out the two-factor authentication process or have the other phone that you want to hack. Aside from that, there is no way to hack WhatsApp using WhatsApp.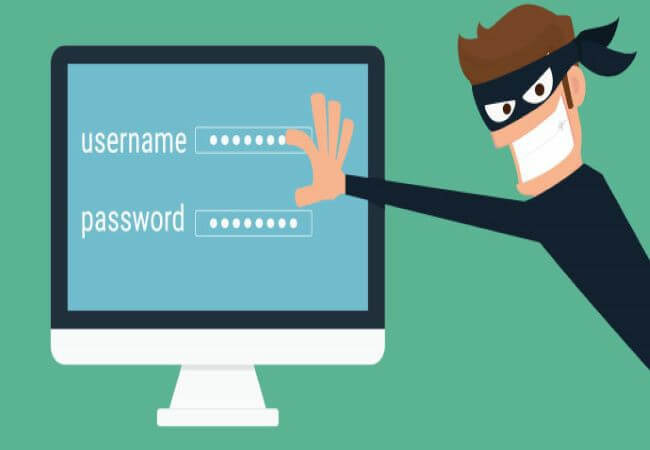 How Can I Keep My WhatsApp Account Safe From Hackers?
Protecting your WhatsApp account is very easy. However, you must take care of it or else hackers will have an easy time hacking your account. Most of the time, the hijackers get something from your mistakes, which WhatsApp users make very often. So avoiding these mistakes will always protect your account from being hacked.
The following are the precautions you should take to safeguard your WhatsApp account:
Say no to sharing your 6-digit WhatsApp verification code.
Enable two-step verification
Block spammers on WhatsApp
Try not to show up or proceed with any important conversation in front of anyone.
Disable WhatsApp's read receipt
Don't click on any suspicious links
Part 4: Protect Your Kids on WhatsApp
When your children use your phone, they may send numerous messages and voice chats to various people via Whatsapp. KidsGuard apps, such as KidsGuard for WhatsApp, are fantastic platforms that monitor every moment of your WhatsApp conversation.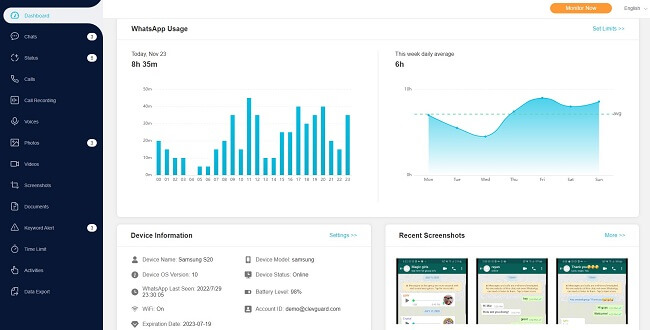 KidsGuard for WhatsApp, always has an eye on your Whatsapp and detects every message and voice note that they send to others.You can see its features and try the free trial demo by clicking the button below.
Features:
KidsGuard for WhatsApp monitors tens of different types of WhatsApp data, such as chats, status updates, calls, voice messages, and so on.
It is simple to use, no need to root and compatible with all Android phones and tablets; installation takes about 3 minutes.
There is no need for a WhatsApp account or password. No login alerts
Run in stealth mode and sync data in real-time to you.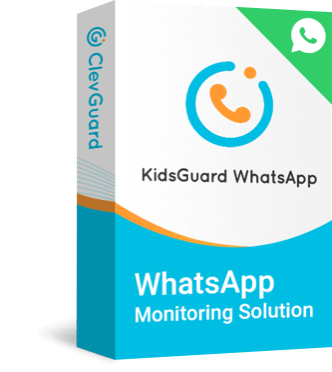 KidsGuard for WhatsApp
The Ultimate WhatsApp Monitoring App for You.
So if your kids are constantly using your phone and have already sent messages to others several times, then you need the Kids Guard services from ClevGuard. For a trail demo Visit KidsGuard for WhatsApp free trial demo and check out its amazing features.
Conclusion
Using WhatsApp Spy may result in your WhatsApp account being hacked. In fact, the spy app is used for that reason—to spy on your spouse or any other partner that you want. First of all, it's an illegal way to do something, and second of all, someone else might be doing it on your WhatsApp account.
Protect your WhatsApp account as well, because the first real breach will occur on your phone. Protect it from your children by using Kids Guard software such as KidsGuard for WhatsApp.