Q: How to listen to WhatsApp voice notes without sender knowing?
As many of us may know, even if you disable Read Receipts in WhatsApp, listening to the voice message will send a play receipt, also known as a second tick or blue tick, which inform the sender that you have heard the voice message.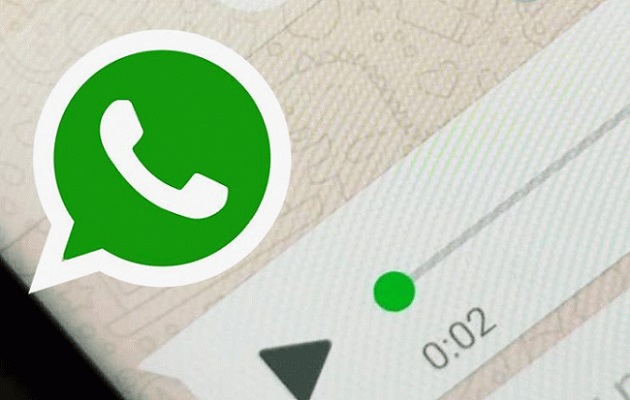 However, if you listen to an audio message and don't want to respond immediately, you can use a third-party tool or try some of its native methods.There are 3 ways to listen WhatsApp voice notes in secret. Let's have a look!
Way 1: Use KidsGuard for WhatsApp to listen to WhatsApp Voices Without Knowing
The most effective method - our preferred one - is a perfect work around. With a highly professional and advanced tool, it can help you listen to all kinds of audio files without sender knowing. One of the best tools is KidsGuard for WhatsApp. It is a complete WhatsApp monitoring solution that can not only help you listen to audio messages but also monitor chats, view call logs, and much more.
Well, once you are done setting up KidsGuard for WhatsApp, you don't need to have access to the target device or going online on WhatsApp. All that you need is a web browser and you are good to go! The voice messages or any other data can be viewed remotely through your online control panel without the target person having any idea about it.
Guide: How to Listen to WhatsApp Voice Notes Without Sender Knowing
Before you start to hear WhatsApp audios privately, you have to sign up on KidsGuard for WhatsApp's offcial website and purchase a license to activate all powerful features. Then, follow the steps below to finish the setup. The whole process can be finished in 3 mintures because you have no need to root Android to spy WhatsApp.
Step 1. Download the KidsGuard for WhatsApp on target device from www.installapk.net.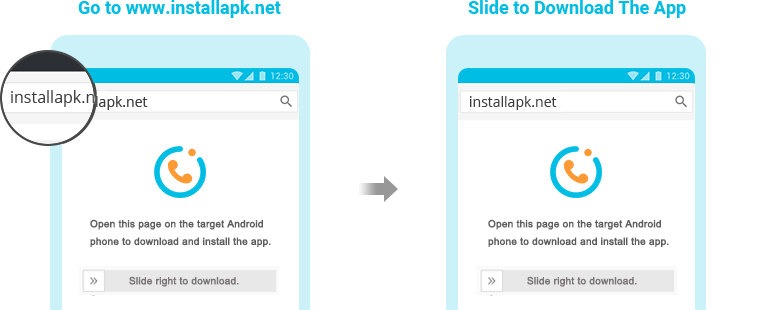 Step 2. Configure the app when prompted. Once finished, the app icon will self-destruct from home screen and runs without discovering.

Step 3. Go back to KidsGuard's website and verify your setup. Once it is done, you will enter the app's dashboard. All the WhatsApp data will be gathered here, and you are able to listen to WhatsApp voice messages without anyone knowing.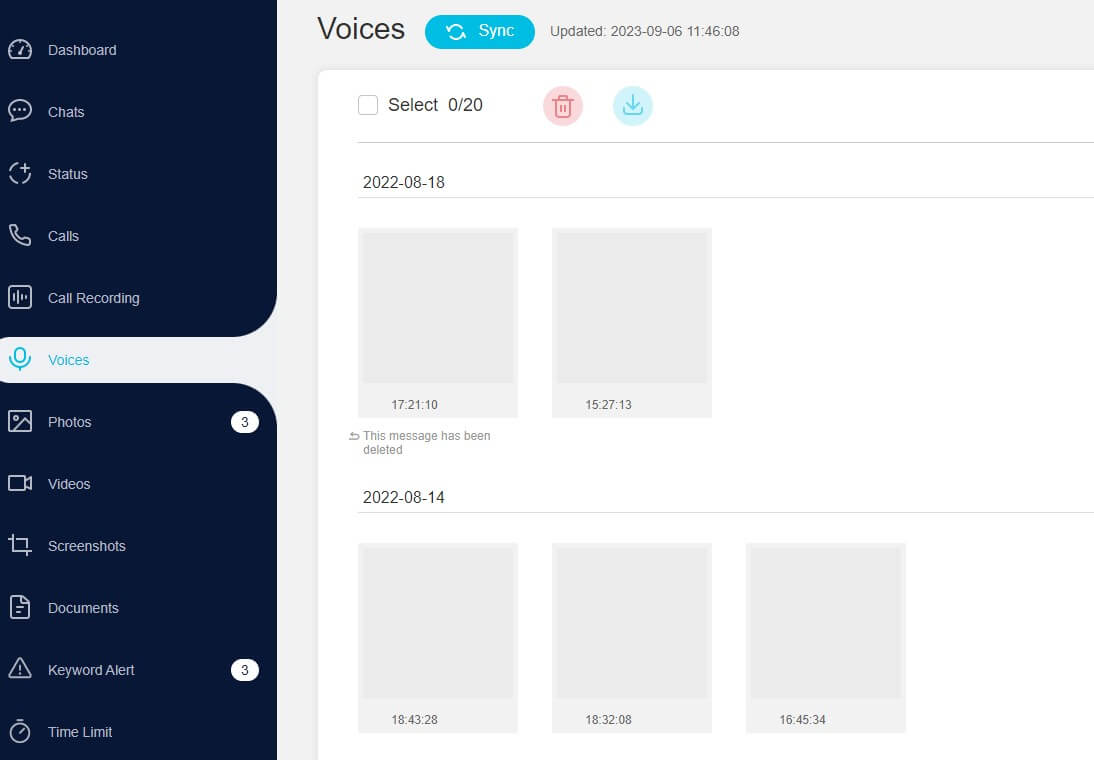 This is how you may use KidsGuard for WhatsApp and take advantage of it to listen to WhatsApp voices secretly from your device.
Here are a few benefits of KidsGuard for WhatsApp that will be enough to show why it is the best way to spy on WhatsApp.
Real-time WhatsApp Calls Recorder: It can upload WhatsApp voices and other data to dashboard in real-time. You can check at anytime without being online on WhatsApp.

True Stealth Mode: It won't trigger WhatsApp Read Receipt mechanism. So the target user will never be suspicious.

Powerful Monitoring Feature: It supports to check 10+ WhatsApp files, like messages, calls, status, photo, video, etc.

Work with both Android and iOS.
Way 2: Access WhatsApp Voice Notes from File Manager
The other method is to listen to WhatsApp audios from the local backup. WhatsApp will automatically download and store our audios files in file manager before playing. So if you listen to WhatsApp audio files from the backup, then you won't activate WhatsApp read receipt notification.
Here's how to listen to voice message on WhatsApp from file manager.
Step #1: Open your File Manager app.

Step #2: Select Internal Storage.

Step #3: Tap on WhatsApp and then go to Media.

Step #4: Here, you will find WhatsApp Voice Notes.

Step #5: There will be many sub-folders, usually named with the creating date. You have to locate today's folder and sort them out manually.

Step #6: Now you can hear the WhatsApp audios from all chats but without the corresponding contact name, you have to guess which is the one you are looking for.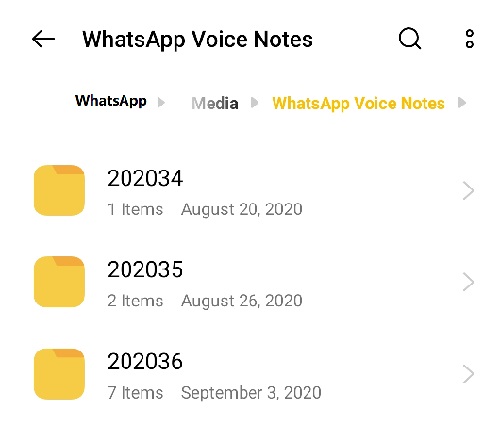 Way 3: Listen to WhatsApp Voice Message in Airplane Mode
The another suggestion is using Airplane Mode to listen to WhatsApp voice messages. It is the most popular way on the internet due to the simplicity of this method. Since airplane mode disactivates your internet connection, WhatsApp will not be able to send a read receipt to the sender. One thing that needs to be noted is that once the connection to the mobile network is activated, the contact will receive the notification immediately.
Here're the steps:
Step #1: After receiving the voice message, you have to make sure that the audio has been fully downloaded.

Step #2: Don't open the chat conversation and click the play button. Then, activate Airplane Mode and turn off mobile data connection.

Step #3: Go back to WhatsApp app and now you can listen to the voice message without discovering.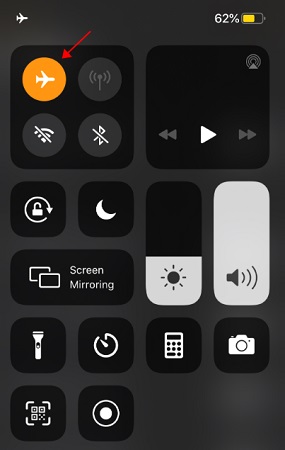 Final Thoughts
There are so many restrictions on WhatsApp that it makes people think that it is completely secure and impenetrable.
KidsGuard for WhatsApp is one of the most trusted applications for those who want to listen to WhatsApp voice notes without sender knowing. It is a quiet method that works in secret. Additionally, it provides a ton of features that you may not even know are possible. Therefore, if I were you, I'd get KidsGuard for WhatsApp already.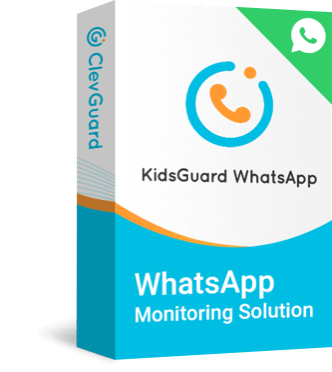 The Ultimate WhatsApp Monitoring App for You.