WhatsApp is one of the most popular instant messaging applications on the Internet. It has become a very useful tool for friends and family who want to communicate with each other. You can connect with your friends and communicate with people from all over the world. Are you looking for how to find someone on WhatsApp? Or maybe you are a new person to this messaging service.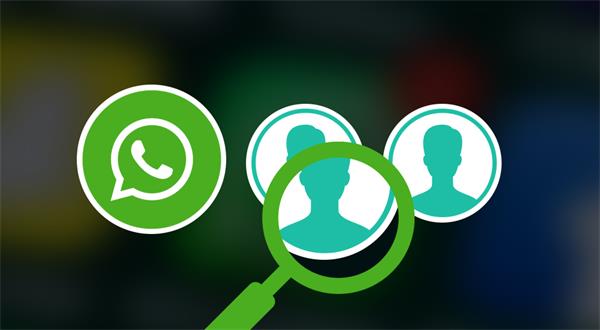 Finding someone on WhatsApp is a simple and easy task. You can do it quickly. If you are wondering how to find someone on WhatsApp, this post is for you. This article shall give you some ways to find someone on WhatsApp. If you are interested in knowing how to track someone on WhatsApp, then go directly to part 3.
Part 1: How to Find Someone on WhatsApp with Phone Number?
WhatsApp is known for one of the best messaging apps for privacy. And you cannot find someone on WhatsApp unless you have their numbers. Here are ways you can follow to find someone on different WhatsApp platforms.
Find Someone on WhatsApp (Android OS)
You can easily find someone on Android by following the given steps.
First of all, launch WhatsApp on your Android OS.
Near the top of the screen, tap the "Chats" button.
Tap the green speech bubble symbol in the bottom-right corner of the Chats screen to start a new chat.
When your contacts list opens, press the Search box at the top and put in the name of the person you want to find.
When they appear on the list, touch on their name to initiate a new chat.
Find Someone on WhatsApp (iOS)
On your iPhone, launch WhatsApp.
In the bottom menu bar, tap the "Chats" icon, which looks like two overlapping speech bubbles.
Tap the "Compose" icon in the upper-right corner of the Chats section to start a new chat, which will immediately bring up your list of contacts.
Press the Search box at the top of the page and enter the name of the person you're looking for, then tap on their name when you find them.
A new chat window will open with the contact and stay in your active chat list until you delete it.
Find Someone on WhatsApp (Web)
Here's how to find people on WhatsApp if you're using WhatsApp Web on your desktop:
Go to https://web.whatsapp.com in your web browser.
To begin using WhatsApp online, you will be required to complete the processes.
Now, scan the QR code to access your account.
Now that you've logged in to your account, you'll see a list of contacts.
There is a search field where you must enter the name of the person to whom you wish to send a message.
Start a chat by typing in that person's name.
Part 2: How to Find Someone on WhatsApp without Phone Number?
There are several ways to find someone on WhatsApp. But today, in this part, we will show you how to find someone without their phone number or any other contact details.
Use TrueCaller to Find Someone on WhatsApp without Phone Number
TrueCaller is one of the best ways to look for someone's phone number. Follow the steps mentioned below:
Firstly, you have to download the Truecaller app on your device.
Look up the person's name.
Once you've found their name, store their phone number in your phone's contacts.
Open WhatsApp and look for the stored name.
Send them a message by tapping on their name!
The procedure described above would not be flawless. For example, the person's original name may not be listed on their TrueCaller profile. So, if they haven't used their true name on their profile, you might not be able to discover them.
Ask Mutual Friends to Find Someone on WhatsApp
You can also find people in your contacts list by asking mutual friends to help you find someone on WhatsApp. The first thing to do is ask your mutual friends to share their WhatsApp numbers with you. You don't want to sound like a creep by asking for their phone number. That's why, when you ask for their phone number, you may either inform them that you have essential work or reveal your genuine intentions. Once you have their phone number, you may send them a message directly using WhatsApp.
Find out Their Other Social Media Accounts
If none of the above methods work, it's time for the third way to get someone's number. Search their social media accounts like Facebook, Instagram, Telegram, or Snapchat. Sometimes people mention their numbers on their social media accounts. If the number is not mentioned on the profiles, message them and ask for their WhatsApp contact number directly.
Part 3: WhatsApp Monitoring: Best Way to Track Someone on WhatsApp - KidsGuard for WhatsApp
If you have someone special and want to keep an eye on their WhatsApp activities, we recommend using KidsGuard for WhatsApp. With the help of this WhatsApp monitoring app, you can see their activities anytime. If you want to know who they are talking to, where they are, and what they're doing when they're not together with you, KidsGuard for WhatsApp is the solution.
This app lets you monitor and track your loved one's WhatsApp conversations from anywhere in the world.
How to Locate Someone on WhatsApp with KidsGuard for WhatsApp?
Follow the given steps to install this tool in the target device and after that you can locate them on WhatsApp
Step 1: Click Monitor Now to register for a KidsGuard account, click the Sign-Up button, and provide a valid email address. Choose a suitable plan for yourself.
Step 2: When purchase is completed, you will be sent to a page named My Products and Orders Management. You may see your order here, click the Setup Guide, and perform the necessary setup on the target device.

Step 3: After installing and configuring the target device, click Verify Setup. You will be directly taken to the KidsGuard dashboard when completed and properly installed. You may start monitoring and tracking the WhatsApp data gathered on your Android smartphone.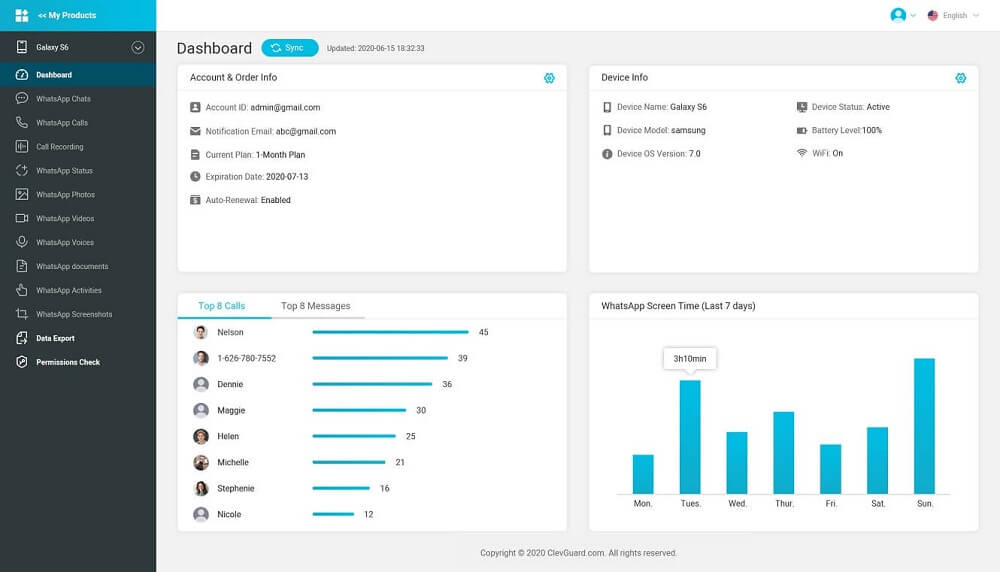 And it's done.
What Can KidsGuard for WhatsApp Do?
Here are some key features of KidsGuard for WhatsApp which will help you to spy the target device.
You get access to all incoming, outgoing, and even see recalled WhatsApp messages.
When WhatsApp is open, it automatically snaps screenshots of the phone's screen. If someone is sharing location, you could immediately where the person is. This allows you to monitor WhatsApp activities remotely.
You may anonymously view each WhatsApp status, such as pictures, videos, and so on. The status of removed or expired items may also be checked.
You will not be missing any WhatsApp voice conversations, images, videos, or documents.
You may view a comprehensive list of everyone your target person has called, as well as the duration, date and time, and kind of call.
You may record WhatsApp calls to remotely listen in on all audio and video call chats with a WhatsApp call recorder.
Part 4: How to Add People on WhatsApp?
Follow these five basic steps to add someone on WhatsApp:
Launch the WhatsApp app on your mobile device.
On the top right of your chat screen, tap the symbol that looks like a square with a pencil.

Tap "New Contact" on the screen that displays.

Please enter the contact information for the individual, including their name, phone number, and the country with which their phone number is affiliated.
If you wish to offer further information about the person's phone number (for example, whether it's for an iPhone, a business phone, or a custom label), touch on the term "mobile", and you'll be sent to a page with those options.
FAQs about Finding Someone on WhatsApp
In this part, we will answer the frequently asked questions about finding someone on WhatsApp.
1. How can you find someone on WhatsApp without their contacts?
To locate a WhatsApp user, the user must already be in your phone's contacts; you cannot look for WhatsApp users who are not currently in your contacts.
2. How do I find out if someone is on WhatsApp?
You can check by adding their number in your contact list and search their name on WhatsApp. If the person's name appear it means, they are on WhatsApp.
3. Why can't I find someone on WhatsApp?
It's because they are not using WhatsApp or maybe you haven't saved their number yet.
4. Can you find someone on WhatsApp by name?
You can find someone on WhatsApp by name but you have to save their number first.
Conclusion
That's all for now. Here we are going to end this article. Now you know how to find someone on WhatsApp. We have quickly become dependent on the platform and often need to find people we may not have had contact with before. That's why we wrote this post to help people who want to find someone. And if you want to monitor someone's WhatsApp, then KidsGuard for WhatsApp is your best choice. It has a range of wondering monitoring features that you can use. Interested? Come and join us!