Question:
"I have gifted a new Android phone to my child but now I am noticing that he's always talking and chatting with someone on WhatsApp I have no idea about. I am worried about it and I want to know is there any way on how to track WhatsApp without rooting? Thanks!"
WhatsApp is a popular social media app that users can easily share photos, videos, and documents around all over the globe even users can also call whether it's audio or video anytime and anywhere.
As everything has negative effects, so does WhatsApp. For instance:
The excessive use of WhatsApp could lead to sleep deprivation.
WhatsApp addiction can cause aloofness from the real world and the person would be diverse in online sharing pics and videos etc.
In the young generation, WhatsApp can cause laziness and they won't be able to focus on their study and other life goals.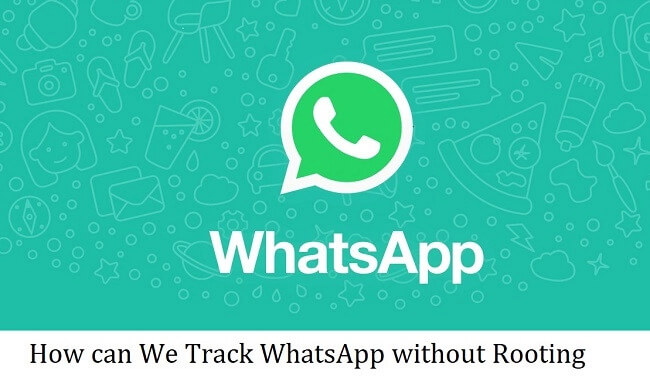 However, the problem is how can we track WhatsApp without rooting. Well, keep reading to find answers!
Can We Spy on WhatsApp With No Root?
Yes, it's possible and you can spy on WhatsApp without rooting on an Android smartphone.
However, most monitoring apps that allow you to track WhatsApp require rooting your Android device. Rooting is similar to jailbreaking and it can harm your smartphone in different ways.
Let's take a look at the drawbacks if you root your Android device:
Your device will be more easily accessible to hacking and malware.
You may not be able to access some apps that are provided by the manufacturer.
If something went wrong while rooting you may lose your phone as it will become a useless piece of metal.
The warranty of the device will be lost as Rooting a device is a violation of TOS that are practiced by the manufacturer.
Most of the rooting apps contain viruses.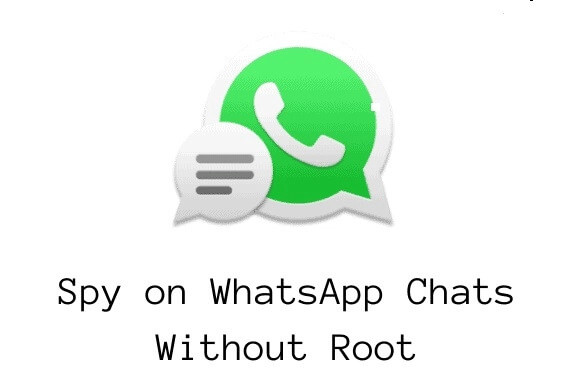 This is why rooting an Android device isn't much thing that's appreciated. Of course, there are ways that you can do WhatsApp spy without rooting. Keep reading.
Three Apps to Track WhatsApp Without Rooting
2.1 KidsGuard for WhatsApp
KidsGuard for WhatsApp is the WhatsApp spy app wihout rooting which can't be skipped when it comes to tools that track WhatsApp without rooting.
Yes, it doesn't require your device to be rooted and yet you would still be able to track WhatsApp messages.
It is simple and easy to use for everyone whether they are technical or non-technical users. You will be able to get access to WhatsApp without any kind of username or password and all the data will be synced to you in real-time.
It only takes 3 minutes to install and you will be able to monitor each and every WhatsApp activity of your children on KidsGuard for WhatsApp dashboard.
Read WhatsApp Message:
Now, you can read all the WhatsApp messages sent or received on your kid's phone even you will be able to track all the photos, videos, documents, and voice/text messages on WhatsApp. Your child won't even know that you are keeping an eye on their WhatsApp.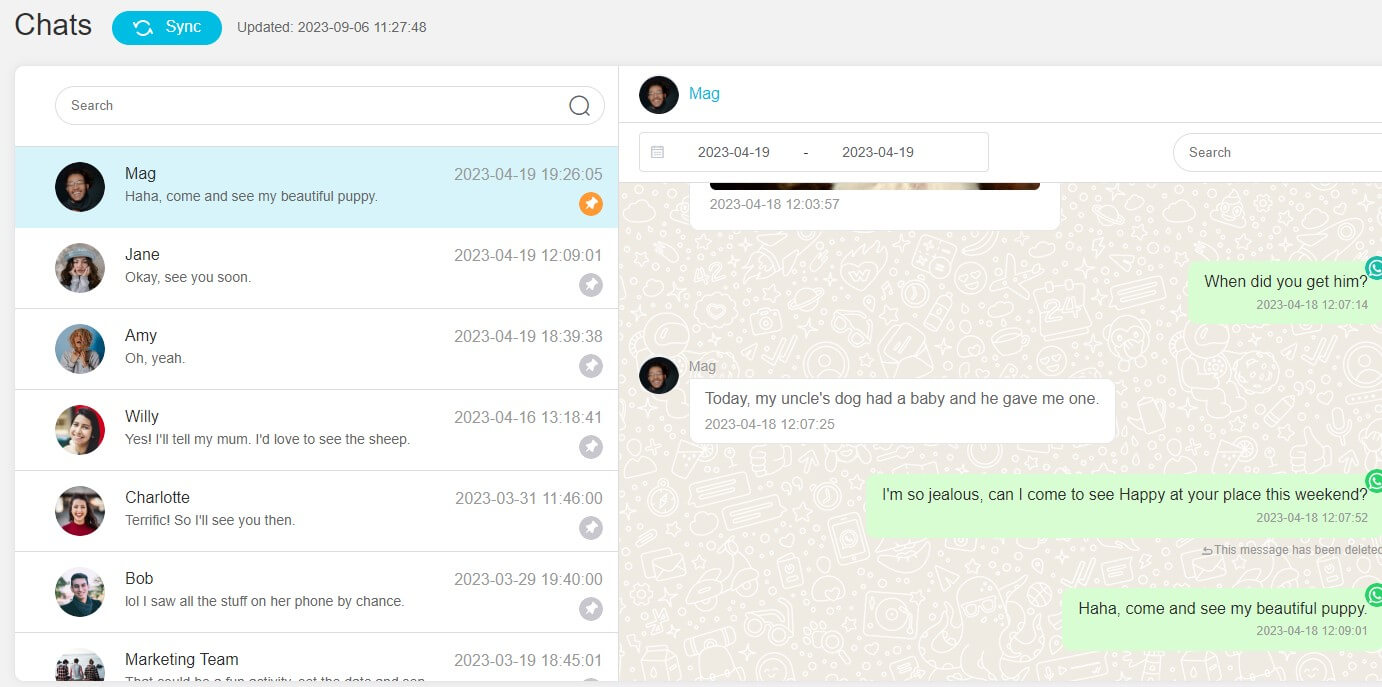 View WhatsApp Status:
KidsGuard for WhatsApp will allow you to view the status of WhatsApp contacts on your child's phone without them knowing anonymously. You can also view hidden WhatsApp status as well.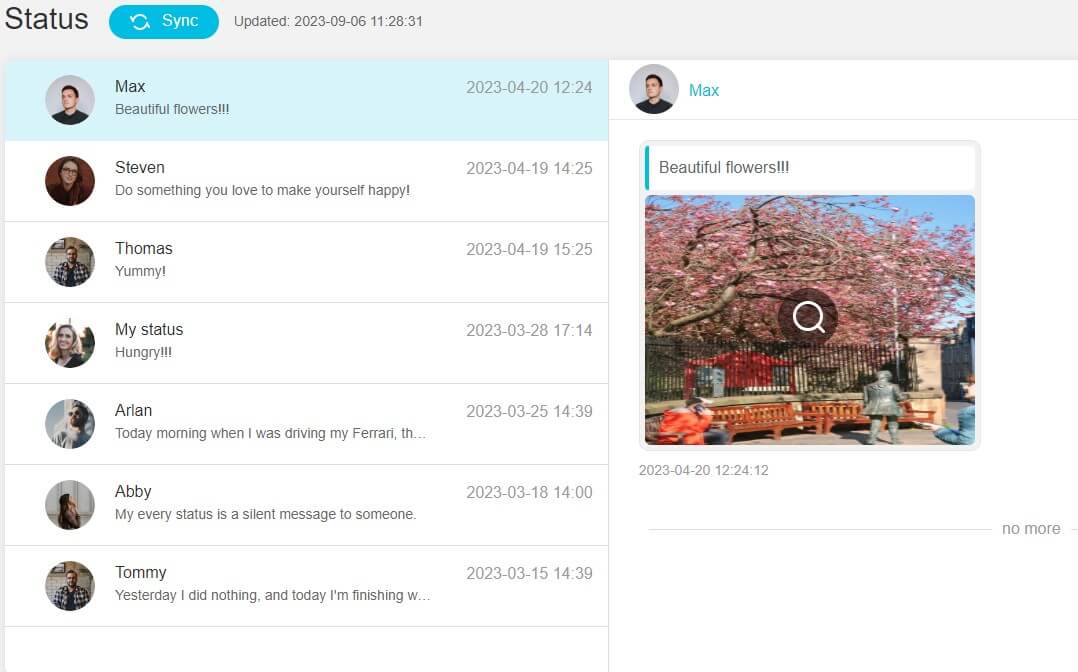 Track WhatsApp Calls:
With the help of this feature, you will be able to see to whom your child was talking on call whether it was video or voice call along you can also view the received WhatsApp calls. Information such as duration and log of calls can be exported.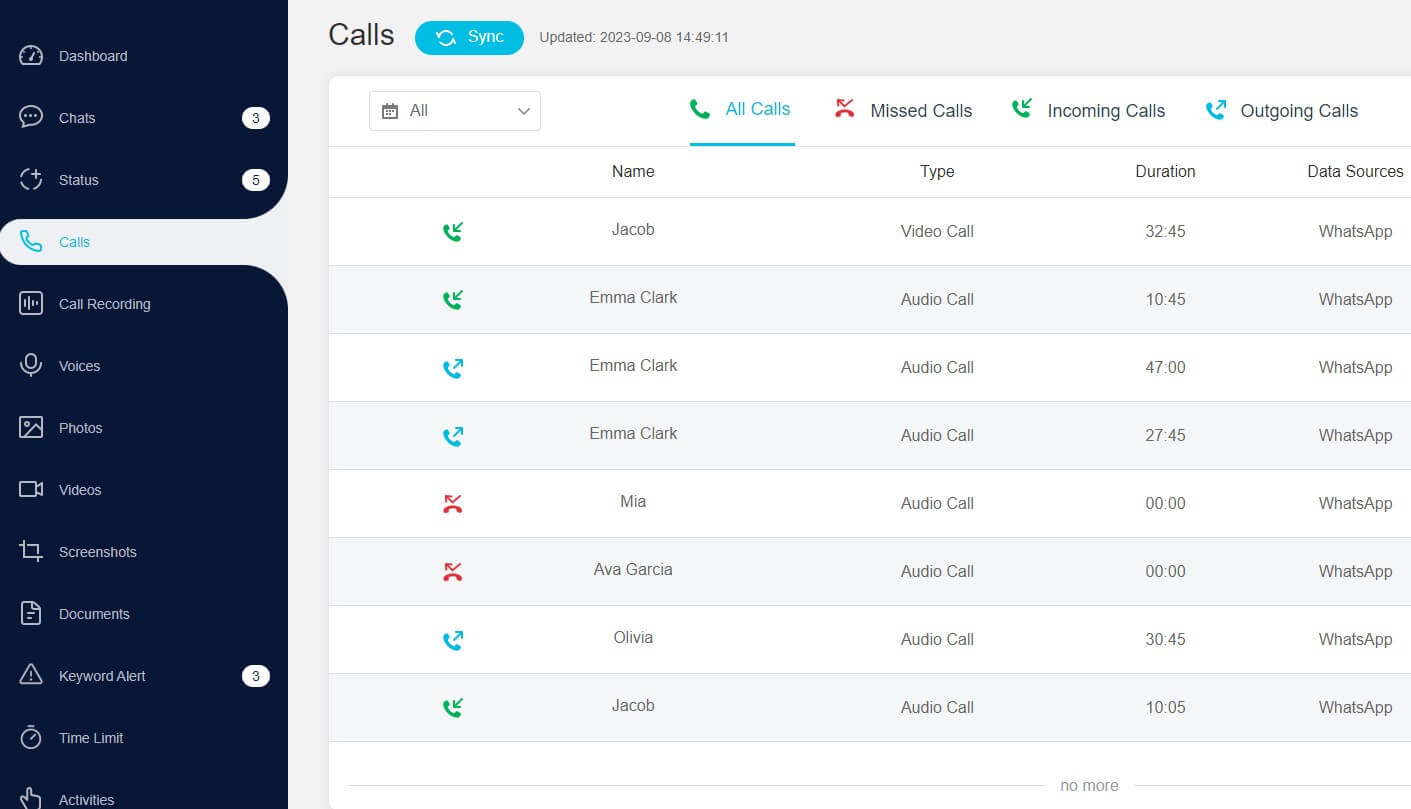 Record WhatsApp Call:
If you want to know about what your child is talking with other people or what they are discussing on WhatsApp calls, you can also record WhatsApp calls remotely and can listen anytime.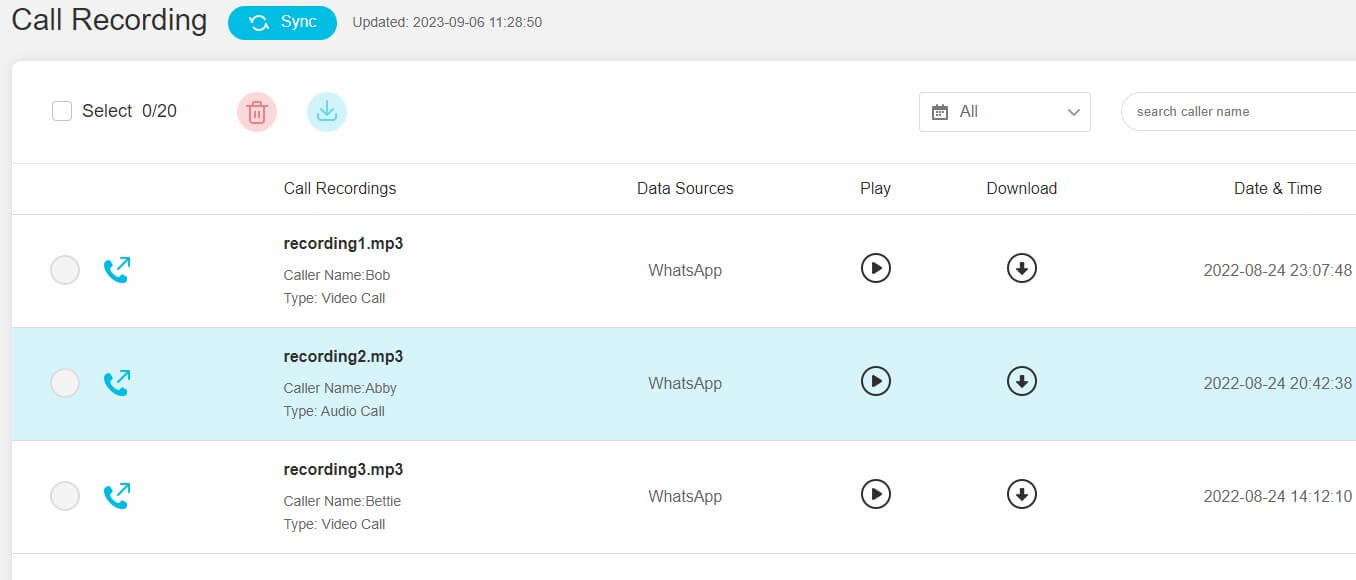 Take WhatsApp Screenshot:
Take sudden screenshots of your kid's WhatsApp when he's using it, to take a look at what he's up to and these screenshots can later be downloaded on your phone or you can view them online as well.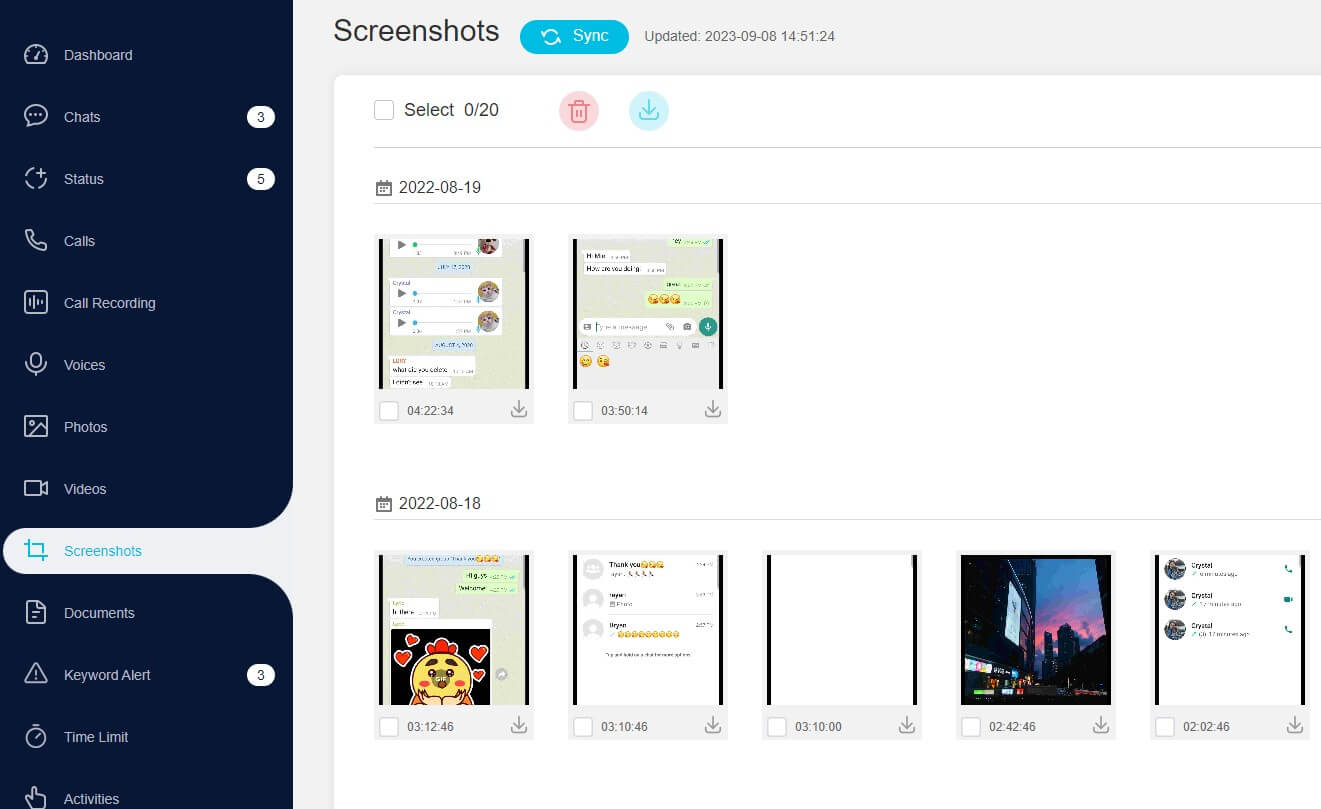 It's very simple to use and just following three steps, you would be able to track on WhatsApp without rooting your phone.
Step 1: Creating and Account
Click "Sign Up" button below to create an account on clevguard.com and after registration choose a plan from the given three plans that meet your needs.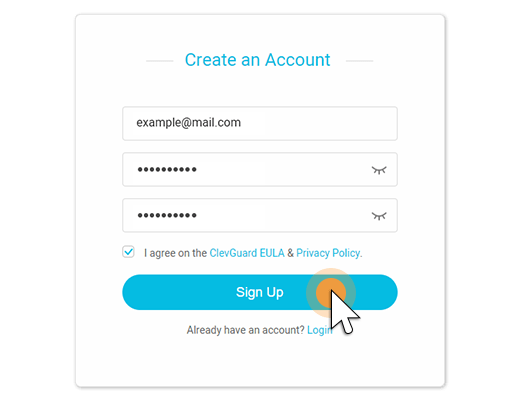 Step 2: Installing KidsGuard for WhatsApp on Target Device
Now, get access to the target device and install and KidsGuard for WhatsApp on it, and follow the instructions that are given to you, in order to successfully complete the installation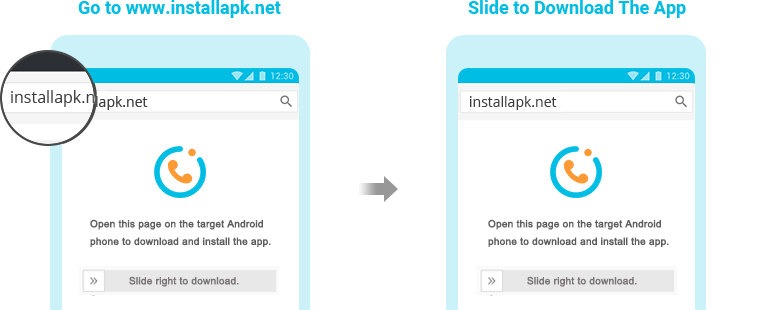 Step 3: Track WhatsApp Messages on Children Phone without Root
Finally, go to the dashboard after signing in on www.clevguard.com, and there you will be able to track WhatsApp messages and all other WhatsApp activities such as tracking WhatsApp messages, recording WhatsApp calls, and viewing WhatsApp statue anonymously.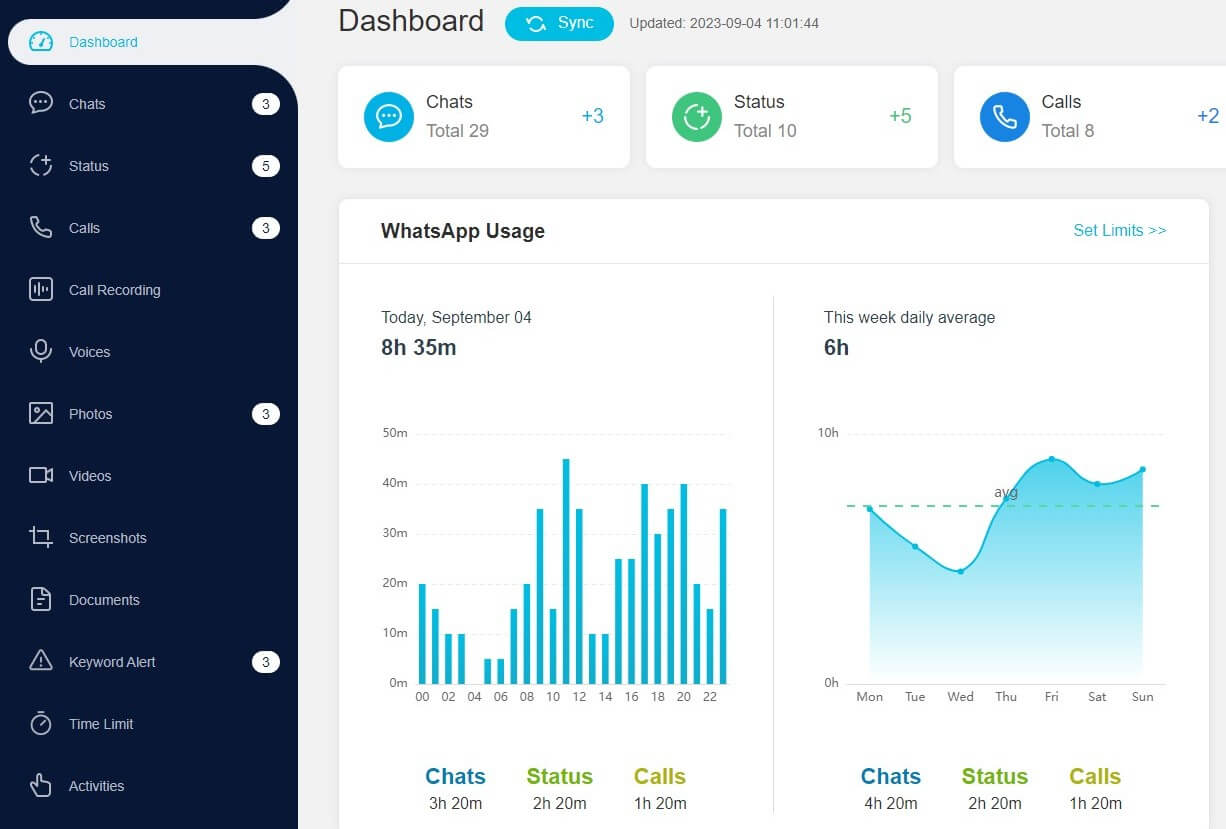 Compatibility: Android & iOS
Recommend Rate:
2.2 The Truthspy
The Truthspy is another best tool for tracking on WhatsApp messages without rooting the Android device. Truthspy is compatible with all kinds of Android smartphones and tablets.
With the help of this tracking software, you can track all WhatsApp activities of the target user such as photos, videos, WhatsApp status, and tracking WhatsApp calls, etc. Let's have a look at some of its features.
What Information Can Be Monitored Using the Truthspy
1. GPS Location Tracker
This GPS feature of Truthspy allows users to track the GPS location of any smartphone for free and this GPS location will be shown on the dashboard.
2. Read Chats
This is one of the useful features and you can read chats of the target devices whether they are text messages or social networking apps, you will be able to read them anywhere at any time.
3. View Media Data
You can view the media on a target device such as photos, videos, and audio. All the photos and videos will be shown on the dashboard once you click this option on the dashboard.
4. Get People who are talk with
See all the details regarding the people to whom your children talking, view their contacts and names saved in the contacts.
How to Install Truthspy Android Monitor App
Step 1: Downloading TruthSpy Android App
Open your web browser and open the URL Android.truthspy.com and then click on the "Download & Install" button. Download the APK file from there and save it on your phone.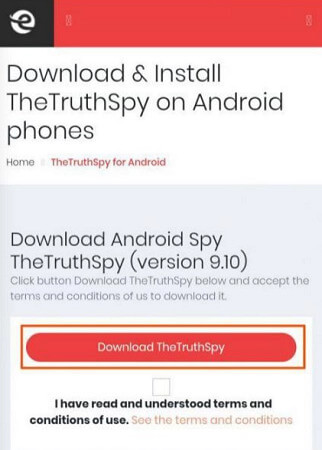 Step 2: Install On Target Device
Locate the Truthspy file and install it, and once installed enter your username and password. Don't forget to allow all the permissions on the target device.
If you hadn't created an account before, you can create this once the installation is finished.
Step 3: Start Tracking WhatsApp Messages
After finished all steps, you can start tracking WhatsApp messages on the target device without even knowing the target user.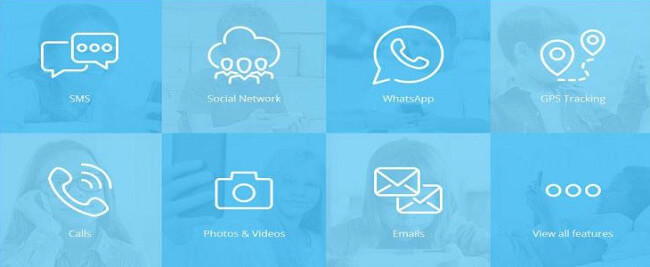 Compatibility: Android & iOS
Recommend Rate:
2.3 XPSpy
This monitoring tool for WhatsApp enables users to remotely monitor WhatsApp messages, multimedia such as photos/videos a calls both outgoing and incoming on the target device.
The target user won't even notice that their WhatsApp messages are being tracked. Besides, this you can also see the name of senders and other details such as when was the messages were sent or received.
What XPSpy Can Monitor on Target Device?
1. WhatsApp Photos:
You can get access and view all the multimedia such as photos sent and received on WhatsApp on the target device.
2. WhatsApp Text:
By using XPSpy you can read all the text messages that were sent and received on your kid's phone using WhatsApp.
3. View Time and Date Stamp:
You can't only monitor WhatsApp messages on Android without rooting but also you will be able to see the details of when the message was sent and at which time etc.
How to Use XPSpy for WhatsApp Tracking
Step 1: Download from xpspy.com
Open the xpspy.com and click on"Download Free Phone Spy" to download and install the application. Here, you must enable "Unknown Sources" apps to be installed.

Step 2: Installing withe the guide
Now, tap on the downloaded XPSpy app to be installed on the target device and enter your email and password that you used before creating an account.
Step 3: Start Monitoring
Here, you have to login again on the web portal and from the dashboard, you will be able to monitor WhatsApp activities such as viewing messages, photos, videos, and the status of other contacts as well.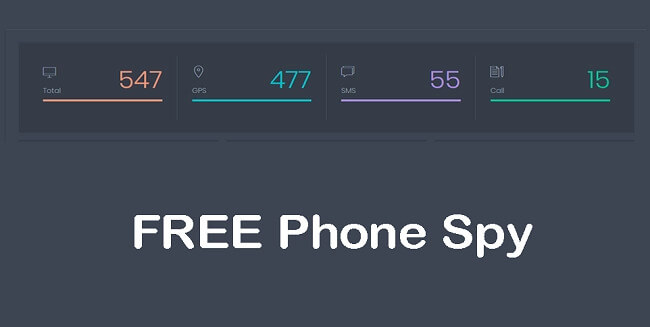 Compatibility: Android & iOS
Recommend Rate:
Frequently Q&A about Track WhatsApp without Rooting
Q: Is There Any Risk for Using KidsGuard for WhatsApp to monitor WhatsApp?
Ans: No, there's not any risk if you are using KidsGuard for WhatsApp monitoring as it's a safe, secure, and reliable tool
Q: Will Someone Know if I Track on Their WhatsApp?
Ans: No, if you are using Kidsguard for monitoring messages on WhatsApp no one will be able to know that they are being tracked.
Q: Can I View WhatsApp Status by KidsGuard for WhatsApp?
Ans: Yes, you can easily view WhatsApp status on target device's contacts using this KidsGuard for WhatsApp.
Q: Where Can I See the Data I Monitor?
Ans: You will have access to a dashboard on the website where you will be able to see all the data that's being monitored.
Conclusion
WhatsApp has become a vital part of our life and we can't skip it easily. It has both drawbacks and benefits as well. If you want to track WhatsApp on your employees or love ones, you will need to have a monitor tool.
There are many tools but some of them require you to root your phone. In such a case, you can use KidsGuard for WhatsApp for tracking WhatsApp without rooting.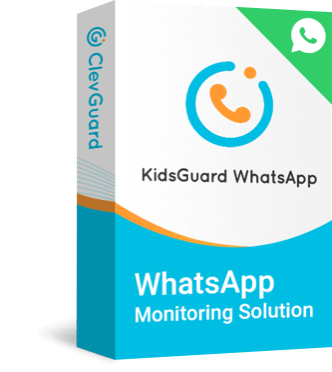 The Ultimate WhatsApp Monitoring App for You.