One of the most widely used mobile messaging apps, WhatsApp has billions of users worldwide. Emojis were previously the only available means of expressing emotions in chat apps. You can now send stickers and GIFs to liven up your messaging. The app enables users to communicate with one another via text, chat, voice messages, video, stickers, GIFs, and emojis. The WhatsApp Messenger app for smartphones has received numerous new features, and the developers are still adding more chat options, the most recent of which is Stickers.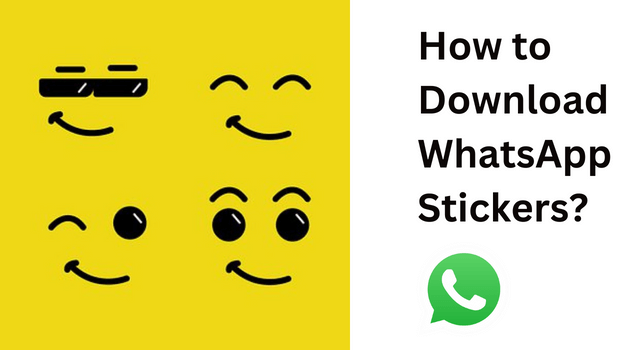 In the short time since they were officially released, WhatsApp Stickers have drawn a lot of attention. However, a lot of users are still unaware of this brand-new feature that will enhance your chat box. In this article, we'll walk you through WhatsApp stickers, free to download, how to use them, and how to create your own.
Part 1. What Are Whatsapp Stickers?
Many people hailed the WhatsApp Stickers feature, which was recently introduced, as a "really-new feature" in the tech industry. The same function has been available in numerous other Instant Messaging programs, including Telegram and Hike. They have just been blatantly incorporated into the iOS and Android versions of WhatsApp. You can also view WhatsApp someone's WhatsApp stickers with KidsGuard for WhatsApp
Stickers can be used as emojis because they are essentially standalone images in vector format. Even though they are compatible with and fit within WhatsApp's sticker tab, these are not regarded as standard media files. Let's now know about the WhatsApp stickers download.
Part 2. How To Download WhatsApp Stickers?
In the most recent versions of WhatsApp, there is a brand-new feature called WhatsApp Stickers. Only the Beta versions of the software were initially supported by the feature. The business asserted that it was completely error-free after Beta testers evaluated it. The functionality was recently made available to WhatsApp's stable versions after going through testing. With WhatsApp's most recent update, you can now directly access the feature on your smartphone.
If the sticker tab has not yet appeared after the update, you can check the Emoji keyboard from any chat thread. If not, you must immediately download an update from the Google Play Store or the App Store. Make sure you have 2.18.361 or a later version. If you use Android, you can also download the most recent APK from a legitimate Android APK store and can have the funny WhatsApp stickers.
Part 3. How Do WhatsApp Stickers Work?
You can immediately begin using it once you confirm that the Sticker feature is available on your current WhatsApp version. The new WhatsApp Stickers features are very simple to use.
Navigate to a chat thread on WhatsApp.
At the far left edge of the text box, tap the Emoji icon.
Tap the Stickers icon, which is located below the Emoji and GIF icons.
Pick the Sticker Packs from the available tabs.
Send by tapping the sticker.
Long-tap a sticker and select Add if you want to mark it as one of your favorites. The favorite tab, which is located at the leftmost part of the Sticker section, is where you can find your favorite stickers. So, this is how to download stickers for WhatsApp.
Part 4. How Can You Get WhatsApp Sticker Packs?
The sticker feature and a few built-in sticker packs were introduced by a WhatsApp update. WhatsApp has made it possible for developers to create and share sticker packs, which will help grow the sticker library and its popularity among users. If you want more stickers, the app offers various options. Here's how to expand the sticker library on WhatsApp.
On your smartphone, open a chat thread and select the Emoji icon from WhatsApp.
Go to the Stickers tab by selecting it at the bottom.
Select the Sticker packs tab, then tap the "+" button in the top right corner.
The All Stickers Tab is where you can view specific WhatsApp Stickers Packs.
The sticker packs you have installed can be seen by going to the My Stickers tab. Additionally, if desired, you can manage and remove them.
From the All Stickers tab, scroll to the bottom and select Get More Stickers. In order to download sticker pack apps, click this to be taken to the Google Play Store.
There have already been a lot of WhatsApp Stickers pack apps released, and more are constantly being added. Use the Sticker Packs app to download individual packs, then add them one by one to WhatsApp. Additionally, the WhatsApp Business account can be utilized in the same way.
How Can You Make Your Own Sticker Pack?
Besides knowing how to download stickers in WhatsApp, making your own pack is also fun. For developers, WhatsApp has opened up the API for its sticker pack creator feature. However, as a standalone application, they have not yet made it accessible to the general public. But do not fret. Many apps have an integrated API that lets you make stickers for free. Here, we will use the Android app for smartphones called Sticker Studio - Sticker Maker for WhatsApp. The steps to make your own unique stickers and combine them into a sticker pack are provided here.
The Android app Sticker Studio - Sticker Maker for WhatsApp can be downloaded and installed.
Tap the "+" icon in the bottom right corner of the app after opening it.
Decide whether to take the picture or pick one from the gallery.
Select or take a picture.
Draw on the image to mark the precise areas that should be cut out and added as stickers.
The Check Mark can be found in the top right corner.
Change the image's size, add text or doodle. When finished, click the checkmark.
Name the sticker collection.
You are currently on the sticker pack with the sticker you recently added. For more stickers to be added to the pack, tap the "+" icon.
You can export the sticker pack to WhatsApp once you have finished adding at least three stickers. To proceed, tap the WhatsApp icon up top.
Verify that you want to add the sticker pack to WhatsApp.
The same goes for adding numerous sets of unique stickers on your own. To add humor to group chats, you can even create stickers featuring your friends' faces. KidsGuard for WhatsApp helps you know exactly who and what your child is chatting to on the internet. It also allows you to see any photographs, stickers, or emojis they send, so get this software to make life simpler for you and your child.
Bonus: Monitor Your Kids WhatsApp and Protect Them Online
KidsGuard for WhatsApp is the dedicated and unique WhatsApp monitoring app. As parents, you can use this app to monitor your child's WhatsApp just like you're using WhatsApp on your phone.
How to Monitor Kids WhatsApp Secretly?
Step 1. You need to purchase the KidsGuard for WhatsApp plan. Your pruchase email address is your ClevGuard's account.
Step 2. Go to www.installapk.net to download this app on the target's phone. Following the instruction to setup all configurations and hide the app on kids phone.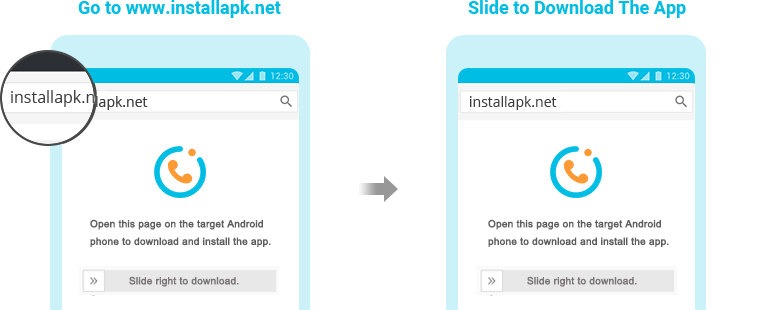 Step 3. Open KidsGuard for WhatsApp dashboard on your device (PC/Phone). You can access WhatsApp chats, calls, status, and even deleted WhatsApp chats on your child's phone.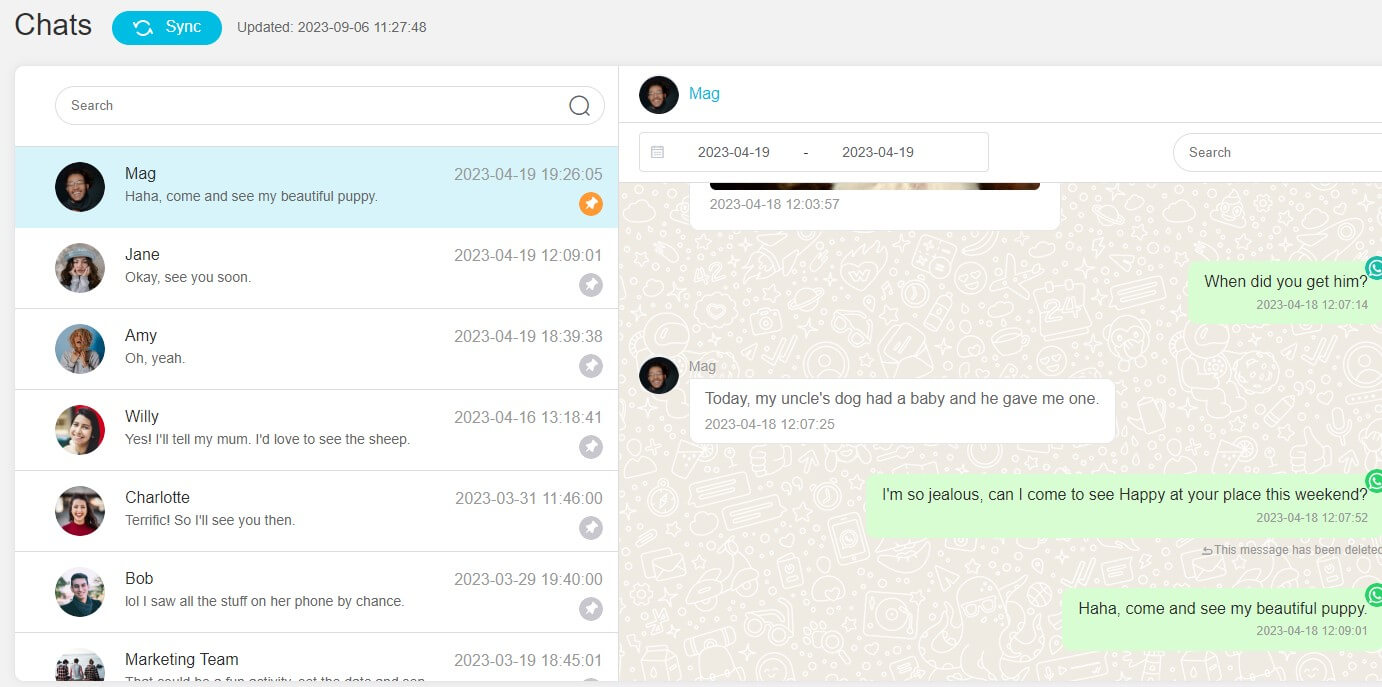 Track 10+ WhatsApp Data: You can access all of these information on the WhatsApp dashboard on KidsGuard. Chats, status updates, phone calls, and audio messages.
Any Type of WhatsApp Message Can Be Read: Emojis, images, video previews, GIF previews, and documents, for example. The same is true for WhatsApp status.
WhatsApp Call Recording: If you want to know what your youngster was talking about, this program can remotely record WhatsApp calls. It's a great method to find out what your youngster has been up to lately.
Examine WhatsApp Activity: They include screen time usage, frequency of use by your child, and the precise login date and time on WhatsApp. WhatsApp activity logs may be exported.
Bottom Line
That's all about how to download WhatsApp stickers. Hopefully, this article covered all the information about the new WhatsApp Stickers feature. For your friends' use on WhatsApp, let's create some original stickers.
KidsGuard for WhatsApp can help you monitor child's WhatsApp chats secretly. You can view free demo by clicking the button below.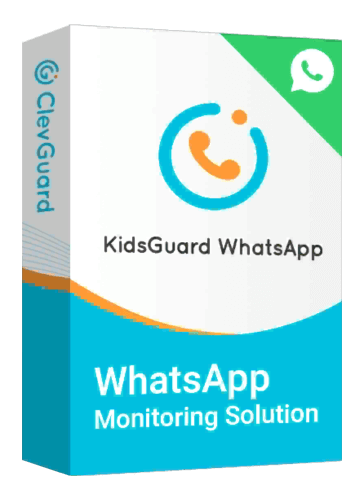 An Array of Amazing Features
Check the deleted WhatsApp calls and messages
Remotely record the target's WhatsApp calls.
Spy on the target's WhatsApp usage time and activities
Monitor the target's WhatsApp activities like you use his/her WhatsApp
Work with both Android and iOS.