Many parents and guardians might wonder: 'How can Parental Control see WhatsApp messages?' WhatsApp is one of the world's most popular messaging online programs. Millions of people use it, and many parents allow their children to use it to communicate with friends and family. While WhatsApp is one of the safer apps, there are a few things parents could take to ensure the safety of their children.
In today's post, we'll discuss "can parental control see WhatsApp messages" and some of the best methods to keep your children safe while using the tools mentioned in the sections below.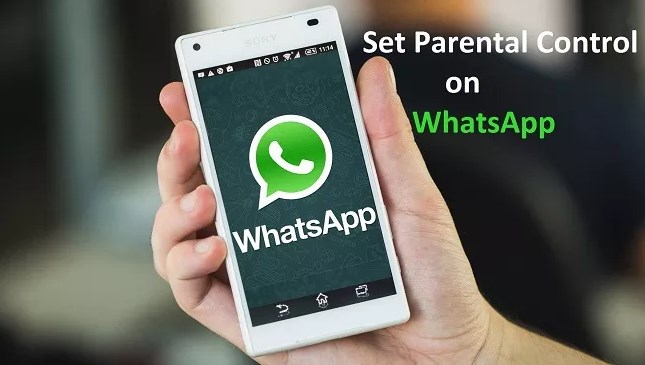 Can Parental Control See Whatsapp Messages?
Not directly; WhatsApp has a stringent privacy policy. As a result, you cannot view your children's and teens' WhatsApp communications directly. Only if you link your device to their WhatsApp using a QR code for the WhatsApp web for desktop, which they can detect.
However, I know you might still be wondering "can family link see whatsapp messages". Well, that's a big no too. Family link doesn't give you access to monitor kids message as Whatsapp prioritizes every user data and privacy. But there are other legitimate ways to view your children's WhatsApp messages. We'll go over that in more detail in the sections below.
Why Parents Need to Put Parental Controls On WhatsApp?
There are several reasons why parents should enable parental control on WhatsApp. Inappropriate stuff is the most common thing trending online today. Nowadays, kids engage in unhealthy amusing content. They may be encouraged to post or request offensive images and videos. It may be difficult to disconnect them after they have become addicted to these materials. Posts that encourage opposing viewpoints may also be considered unsuitable content too as well.
Another reason for parental supervision on WhatsApp is to prevent cyberbullying. It could be rude posts about them, harsh discussions, stickers, or emojis. This is why you should keep an eye on their WhatsApp.
Parental control will assist you in ensuring their privacy. When you have access to your children's accounts, you can configure the app to give them some privacy. Limiting who can see their status or profile photo, for example.
You should also be concerned about lowering their chances of becoming addicted. Addiction to social media is widespread in children. They spend hours each day texting on their phones, communicating wherever and whenever they choose.
Even under their desks at school. Insomnia, decreased vision, and a lack of motivation have all been linked to phone addiction, and hence social media addiction. This is why you should limit their WhatsApp usage.
The Best WhatsApp Parental Control Tool for Kid's Online Safety
There are numerous parenting tools available on the market. Majority of them can assist you in accessing your children's WhatsApp chats, but they all have one or two flaws. However, as of now, the overall best is KidsGuard for WhatsApp. We know you might be wondering "Can Parental Control See WhatsApp Messages even while using KidsGuard for WhatsApp?"
KisGuard for WhatsApp is the leading Parental Control WhatsApp program that allows you to not only read your children's messages but also monitor their status, record and listen to their WhatsApp audio and video conversations, and track their position using the GPS tracker.
One aspect that makes KidsGuard so popular among WhatsApp users is that it does all of these operations discreetly, which means your child will never receive a notification on their device when you use this WhatsApp program to track their WhatsApp activity.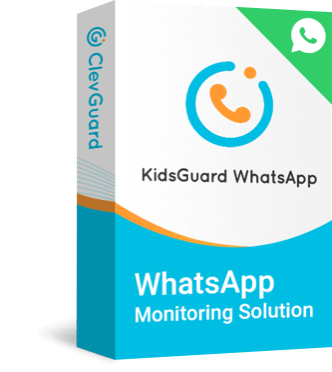 KidsGuard for WhatsApp-- Best WhatsApp Parental Control Tool
It enables you to view your children's WhatsApp chats and messages.
It allows you to view his/her WhatsApp call history.
It not only allows you to track calls, but it also allows you to record WhatsApp video and voice calls.
It gives you access to view their WhatsApp multimedia files.
It allows you to see their WhatsApp status.
Features of KidsGuard for WhatsApp for Parental Control Here are 5 shiny features of KidsGuard for WhatsApp parental control below:
How to Use KidsGuard for WhatsApp to Setup Parental Control for WhatsApp on Your Kids Device on Android and iOS
Follow the following steps in seeing and monitoring your kids WhatsApp:
Step 1. Log in ClevGuard website with a email and password. Download and install KidsGuard for WhatsApp Tracker on your computer.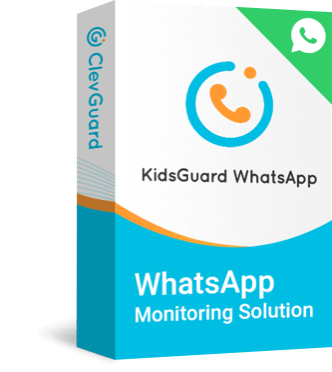 KidsGuard for WhatsApp
Best WhatsApp Tacker for Parental Control
Step 2. Click Start Monitoring button to move on. Then choose Android or iOS version.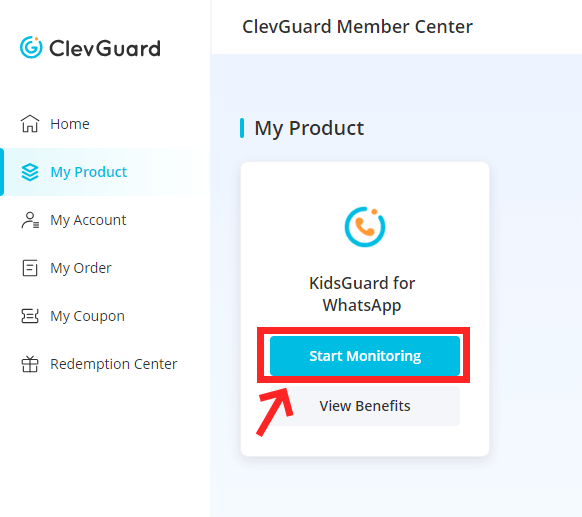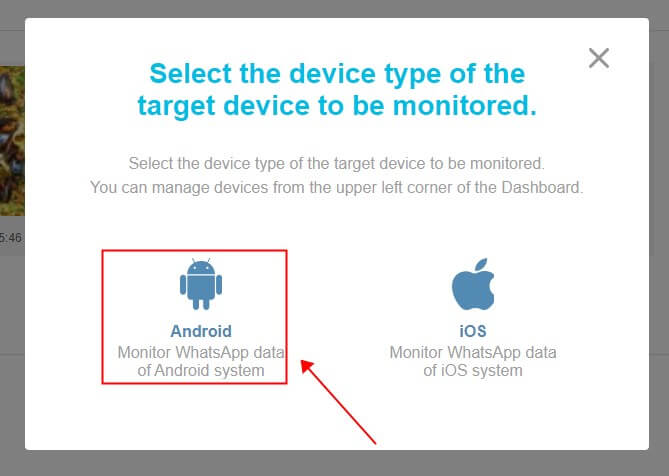 Step 3. On the target Android device, install KidsGuard for WhatsApp parental control from www.installapk.net.

Step 4. You do not need to be worried about technical issues. The app's instruction guide will walk the user through all of the procedures required to set up the user's device.

Step 5. After you've finished installing and configuring the target device, click Start Setup. When completed and properly installed, you will be directly taken to the KidsGuard for WhatsApp dashboard.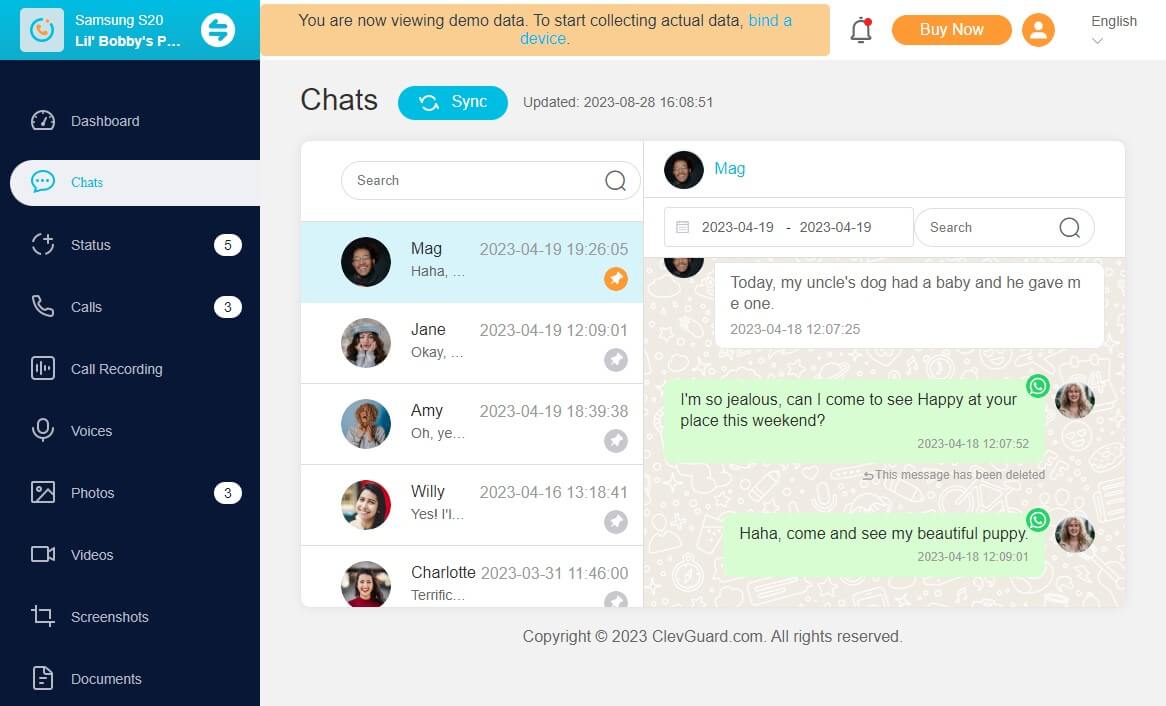 How to Setup Parental Control On WhatsApp?
Follow these steps in setting up parental control on WhatsApp:
1. Remove Unwanted Content
Because WhatsApp social sharing is not analytic, individuals cannot flag inappropriate information to alert the firm. Nonetheless, the firm can ban reported users. Users have the opportunity to block unwanted contacts on WhatsApp on their own. As a parent, you may utilize this option to prevent certain contacts - and thereby unwanted content - from messaging your children.
2. Report Concerns About Safety And Security
When a contact is reported, WhatsApp receives the contact's most recent messages, the kind of communication, and the user ID. Most of the time, if there is no violation of the terms and conditions, the corporation will not take action against the reported account.
3. Disable Visible Informati
on When you disable your visible information, your WhatsApp profile will be hidden from all or selected contacts. This allows you to remain anonymous and undetected.
4. Disable WhatsApp's Live Location.
You don't want your children sharing their live location on WhatsApp. Such activity is risky, especially for children.
5. Disable Last Seen on WhatsApp.
Anyone who sees your last known location can stalk you online. Turning off your last seen is the equivalent of turning "ghost" on WhatsApp. Your contacts only see you while you are online, regardless of how long it has been since you last logged in.
6. Disable Save Images.
WhatsApp users can choose to save photos and other media files automatically. When this option is enabled, all media files, including inappropriate ones, are saved to the device's storage. Unlike Instagram, where similar posts are highlighted, WhatsApp does not. As a result, you should disable saving images.
7. Excluded from Random Group Chats
Allowing anyone/everyone to add you to groups at random is not a smart security decision. If you are picky about who may add you to groups, you should be picky about who can add your children to groups as well. You don't want random people doing it, you want folks you can rely on.
FAQ About Parental Control on WhatsApp
Q1. Can A Parent See Your Messages From Whatsapp On Their Phone?
WhatsApp does not offer third party access to your messages. They may, however, have access to your WhatsApp messages and activity if you use a parental control WhatsApp tool.
Q2. Can Family Link See Whatsapp Messages?
WhatsApp was created with the user's privacy and security in mind. As a result, encryption is intended to preserve the privacy and security of your messages. Parents cannot view WhatsApp interactions via a family link due to end-to-end encryption.
Conclusion
WhatsApp provides privacy settings that may assist parents in protecting their children. However, these are only "options." The child has the option to adjust their WhatsApp settings at any time. Third-party apps provide the best WhatsApp parental control. And if you're still wondering " can Parental control see WhatsApp Messages?", then you need to read the article again. Apps like the KidsGuard for WhatsApp Parental Control app provide excellent protection for children.
The app is simple to install and use. You should check it out yourself.