Can you track an iPhone with just the phone number? Are you curious about the ways to track iPhone location by phone number? Then you are at the right place.
If you are a parent, it's extremely crucial to keep an eye on child's phone; to know all of his or her activities.
Maybe you saw an unknown number calling on their iPhones, or you might have lost or misplaced your iPhone and wanted to track it down. Don't worry, because in this article, you will find out the most effective ways to track iPhone location.
Let's start with the topic you may want to know most urgently - Good Ways to Track Someone iPhone Location.
Part 1: How To Track iPhone Location?
Let aside the limitations to locate iPhone by number, we'd like to introduce you a brilliant way to track iPhone location.
KidsGuard Pro for iCloud Helps to Track iPhone Location (No Need a Phone Number)
Recommend:
KidsGuard Pro for iCloud is a professional, leading, and very secure iPhone monitoring software which not only supports the messages, call logs, contacts, and media files monitoring, but also can show the real-time location. Furthermore, if you want to track iPhone location history, you can also see on its monitoring panel.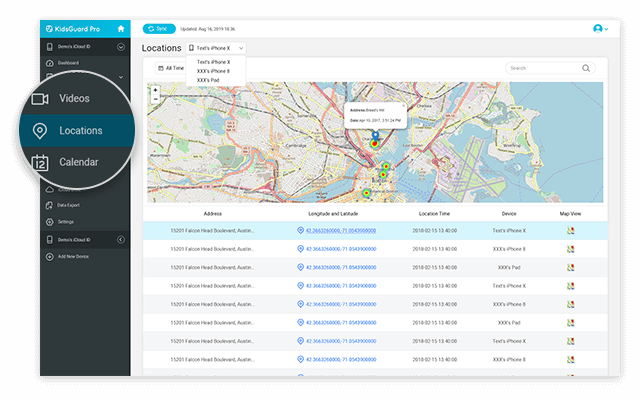 Why Choose KidsGuard Pro for iCloud to Track iPhone Location?
Due to the advanced security, iPhone tracking is difficult, but KidsGuard for iCloud uses its advanced tracking technology to generate the most accurate result.
Ease of use:You don't have to be tech-savvy in order to operate this software. Click Monitor Now button below, complete the sign up process, and you will be led to the full guide of KidsGuard Pro for iCloud, follow the detailed guide and you will find its simple using.
Intuitive interface:That will make your tracking experience very satisfying.
Real-time tracking: Accurate location information will be provided promptly, and the location history will also be recorded automatically and shown on the "Dashboard" Page; which will help you know the target iPhone user's location routes in details.
Work remotely: You will be able to track an iPhone location remotely via the internet without the target iPhone user knowing.
Rich features: You can also track and access photos, videos, notes, calendars, reminders, contacts, iCloud drive,etc. of someone's iPhone.
Wide compatibility: iOS 9- iOS 16. All iPhone models including the latest iPhone 12 are supported.
View Deleted files: You can even view photos, videos and notes deleted within 30 days. Thus, you will never worry about missing the target user's messages or activities on iPhone even if you are busy and have forgot to check the data before the deletion.
Data Export:You can export the media files on the target iPhone with CSV format, and check these data offline. So convenient!
How to Find iPhone Location with KidsGuard Pro for iCloud
You can location the iPhone quickly with 3 steps below:
Step 1. First, click Monitor Now button to directly register an account with KidsGuard Pro for iCloud, then choose a plan and finish purchase.
Step 2. You will see the iCloud verify page. Just provide with the iCloud credentials of the target iPhone, tap Continue and the account verifying starts. By the way, if two-factor authentication is enabled, you should also enter the verification code.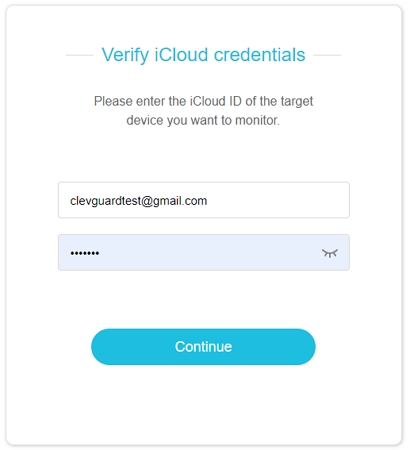 Step 3. After the completion of the verification process, you will be directed to the web control panel of KidsGuard Pro for iCloud, where you can select "Location" and other files. The the tracking of an iPhone remotely begins.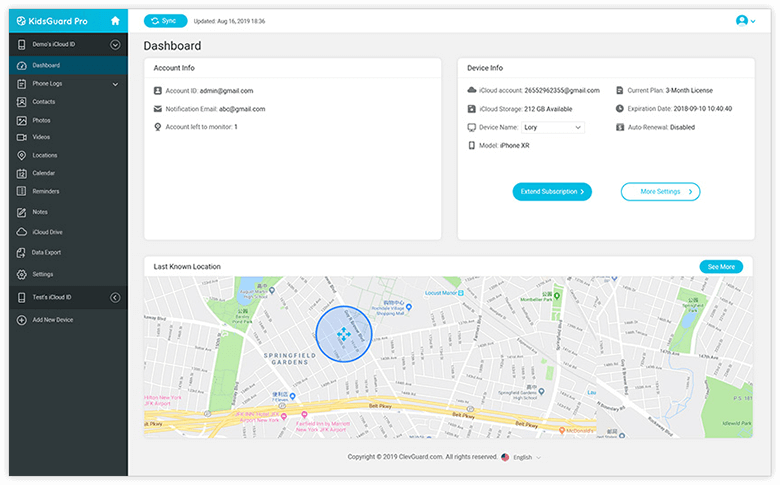 NOTE:
Now you may want to say: Is there any other ways to track my iPhone location?
Of course, the answer is:yes.
Simple 4 Methods to Track iPhone Location by Phone Number
Can You Track a Location with a Phone Number?
Yes, you can. Although it might sound like that only hackers can do, but in fact, anyone can do it. You can easily track someone exact location using some iPhone tracking Apps. Just pick up a suitable App, install this App on a target phone, and then start tracking the location with a phone number. You can also use other ways.
Now let's check the specific methods to track the location with a phone number.
Method 1: Track iPhone Location Using Reverse Phone Number Lookup Services
Recommend:
One of the feasible ways to track iphone location by phone number free is by performing reverse phone lookup. All you need to do is to find a reliable service online, enter the iPhone number, then waiting for the result.
The phone number lookup service will run a process to match the input number with its database. The database is derived from publicly available information, social media and user-contributed address books, etc.
If there's a match, you will be able to see general location info of the said iPhone number. Some services even allow you to view the name of the number owner or lookup using the email address.
Using such services is completely free, but there are also limits on the number of queries.
Top 5 services to track iPhone by phone number online
Spy Dialar NumLookup ZLOOKUP Whitepages Reverse Phone Lookup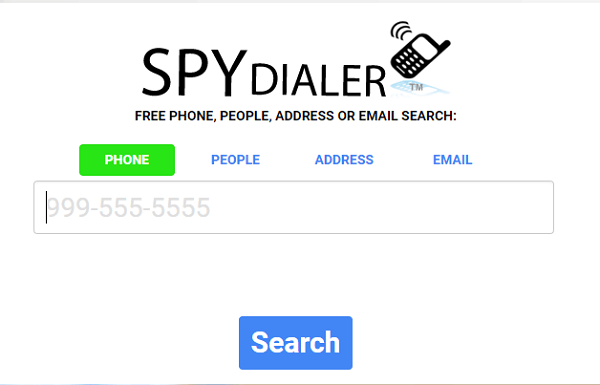 Method 2: Take Use of Social Media to Track Phone Number Location
Recommend:
We can track someone's location on social media platforms such as google and Facebook.
Just type the phone number in the search bar, then any account linked with the phone number will pop out, and we can use our account to find the target iPhone information. Most people tell others recent places they have visited so we can take use of social medias to track phone number locations.
However, there is a big risk of being tracked on social medias, for it is a large con for identity theft. How much personal information do you show on your profile? The more we share personal information online, the more the risk increases.
Method 3: Track Someone's Location iPhone with iCloud
Recommend:
If you are in a hurry and wanted to locate the iPhone quickly, iCloud is absolutely a good way. iCloud is designed by Apple and is a faster and quicker way to track iPhone location free by phone number.
Check out the following steps to use it.
Step 1. Log in to iCloud
You have to log in the iCloud by entering your kid's Apple ID and password. Once you entered the correct information, you will get login access.
Step 2. Find My iPhone
Once you get access to ID, click on "Find My iPhone". On clicking, you'll see a massive map with a highlighted location.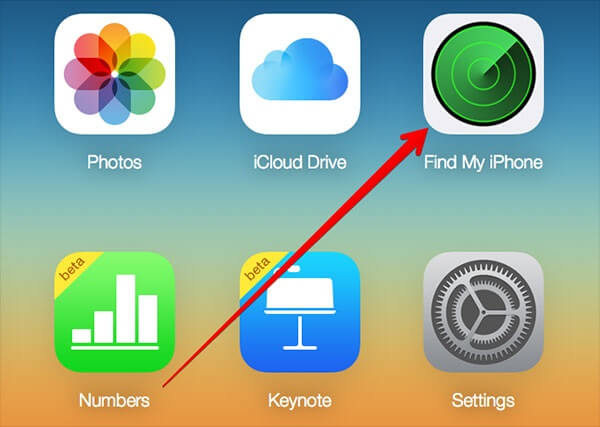 Step 3. Click On Button
The "i" button Appearing on the side of the location will give you the exact position of the cellphone holder, and it will also help you navigate the track.

Step 4. Click Play Sound
If you think the cellphone is anywhere around the home, you can click on "Play Sound" to make sure. Also, you can send a digit code to erase your data.
Step 5. Get Back to Home Screen
Once you dealt with all the essentials, go back to the home screen by tapping the "iCloud Logo".
Step 6. Close Session
Quit the session by clicking on the logout.
Method 4: Contact the Cellular Network Provider for iPhone Location Tracking
Recommend:
Contacting the network provider and asking them to track the iPhone location for you is the most dependable way, and it is absolutely legal. Major network provider companies like Verizon paid service to track iPhone by number.
For example, you can download the Verizon Smart Family App and set up the phone number that is connected to your account. This method will provide the location history of the target device and also the call logs or texts.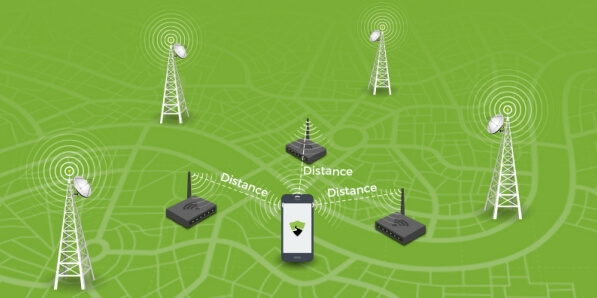 Having known how to track an iPhone location by phone number, do you know why it is so important to track someone's location? Let's discuss this topic in details.
Part 2: Why do We Need to Track Someone's Location
In fact, tracking someone's location can not only make the tracking people get rid of some concern, but also benefit the being tracked people. Now Let's see the specific benefits for them both as follows:
What Benefits can Tracking People Get by Tracking Someone Location?
1. Employers can Restrain Behaviors of Their Employees according to Location Track
Tracking employees enables company management staff to monitor the movement of their workers. For instance, workers might be tempted to go to unrestricted areas at the company or leave the office for personal affairs during the working hours.
2. Tracking Location Reduces Adults' Concern about Their Loved People
Adults can ensure the safety of their loved people by monitoring their location. As we know, it is crucial when your kids, elder family, or other people you care about, are at a dangerous location or get lost in public places like malls, parades or outdoor events. If Adults can track their location, it will be easy for them to find their loved ones in time when they are in trouble, which can avoid some dangers.
3. Tracking Someone Location Helps to Find Lost Devices
Tracking location enables us to recover our lost or stolen devices. Our phones are fully packed with important information, photos, contacts, documents, and media files, hence you would not want to lose it for good. With the help of the location track, we can easily locate our phones and find them soon.
Only the tracking people can get benefits from the location tracking? Of course not, being tracked is also good for some people.
Why Can People being Tracked also Benefit from Location Track?
1. Employees Gets Safety Protection with Their Location Tracked
Employee's safety is very important. Employees can let themselves found and get help as soon as possible when they get injured or are in danger during working.
2. Kids and the Old can be Better Protected if Their Family Know Their Location
We know that Most elderly people suffer from memory and thinking problems due to their age, and Kids are too young to memorize the right route. Therefore, being tracked helps when they get lost because their family can easily find them once their location can be seen.
Till now, it has been clear why we need to track the phone location sometimes. Besides, we may have other queries about the location tracking with phone number. Now let's check the following hot FAQs.
Part 3: More Questions about Tracking Someone with Phone Number
Q1: How Can l Track Someones Live Location?
You can use GPS tracker to track someone's live location. It enables you to track or keep in touch with your friends, and helps to recover lost devices by showing the latest accurate GPS location data.
Q2: How Can I Track My Wife's Phone without Her Knowing?
There are two effective options that you can follow in order to track your wife's phone without her knowing. You can either use free default apps on your phone like Find My iPhone for iOS and Find My Device for Android.
Q3: How Can l Track My Husbands Cell Phone without Him Knowing and for Free?
You can take use of social media to track your husband's cell phone without him knowing and for free, such as using platforms like Google and Facebook. You only need to type your husband's phone number in the search bar to begin the tracking process.
Q4: Is It Possible to Track Someone's Location using Google Maps?
You can track someone's location using google maps. Google map occupies almost all smartphones map features. However, you can only track those who are sharing their location with you, so you should open the location sharing menu, tap contact's name, and start tracking.
The End
In a word, you can track the iPhone through its phone number according to the detailed 4 methods introduced in this article. However, what if the target iPhone user has changed a SIM card, so that you don't know the target iPhone's phone number?
In fact, This problem will be solved if you connected your KidsGuard Pro for iCloud account with the target iPhone before, because you don't need a phone number when you use KidsGuard Pro for iCloud at all! What a useful feature! Click the following "Monitor Now" button and Try it now!