Have you ever wondered how to track your child's android phone without knowing? You see, many parents, who are not tech savvy or experienced with technology, have given their children smartphones. Regularly, they want to know where their kids are when they're off the phone. However, they don't know how to do this because they are unaware of all it takes to track an android phone.
Part 1: The Necessity to Track Your Child's Phone
Have you ever wondered how to track your kid's phone? You might think it's overly intrusive, yet it might keep children safe. Here are three reasons to do it before you make a final decision.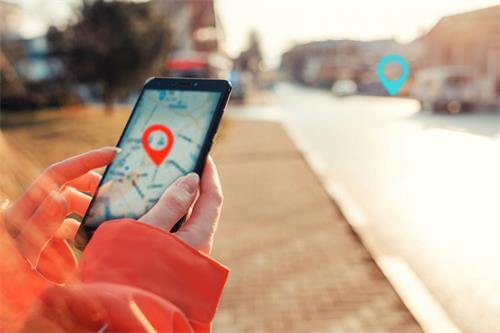 1. Parents are unaware of all that is happening in their child's life. They have no idea who is monitoring them or who may be around. There have been several reports of youngsters going missing. You increase your child's safety by tracking their cell phone. If they do not arrive at school for whatever reason, you can instantly locate them and evaluate if they are safe.
2. When your kid is out, chances are they have their cell phone with them. You may find out where they are by tracking their location. This is helpful for parents who suspect their children are lying to them. Whether you're concerned about absence, you can check to see if they're in school and raise questions if you discover they've gone elsewhere.
3. Children are famous for misplacing their belongings. They don't realize the importance of keeping things safe at first. Sometimes people don't recognize their worth. If their phone has been lost or stolen, you may use tracking software to locate it. Activate the GPS and drive to the required location. This can also assist if it is misplaced around the house; at least you will know it is there!
Part 2: Can I Track my Child's Android Phone?
Are you looking for a way to keep tabs on your kid's Android phone? You may be wondering if you can track it. The short answer: yes, you can! Android phones are generally pretty easy to track, as they are usually equipped with GPS and IP addresses. If you have the information on the phone, you can use that to track it down. It may take some time—depending on how much data is on the phone, how far away it is from your home, and how many other people are using it—but you should be able to find it eventually.
Part 3: How to Track Your Child's Android Phone Secretly?
Here are some ways you can use to track your child's android phone.
1. Use KidsGuard Pro for Android to Track Child's Android Phone
KidsGuard Pro for Android is a parental control app that allows you to keep tabs on your kids' smartphones from anywhere in the world. It works by sending you notifications when they make calls, text, or use the internet. You can then view all of this activity on your phone and even block certain apps or websites right from your phone.
Kid's Phone Location Tracking Feature
You can use the GPS or Wi-Fi location monitoring technologies of this location tracker app to track your child's position in real-time. You may also create a geofence and receive notifications when your child enters or quits the limits.
Before you can begin tracking, you must install the KidsGuard Pro software on the target device. This software will remain hidden and track the device's data in the background, so its owner will be uninformed of its presence. After installing the app, you may visit the KidsGuard Pro dashboard from any other device and login in with your username and password to track the device's statistics.
Setup Guide of the Child Location Tracker
Follow these steps to set up KidsGuard Pro for Android on your kid's phone.
Step 1: Create an Account on Our Website
To begin, you must first establish a KidsGuard Pro account. To do so, click Monitor Now to go to the KidsGuard Pro website and purchase the best package. Then, using a valid email address, create an account.
Step 2: Download and Install KidsGuard Pro
Go to the "My Products and Orders Management" page after you've purchased the plan and created your account. Here, choose "Setup Guide".
The Setup tutorial will walk you through installing the KidsGuard Pro app on the target device and configuring it so that it remains hidden on the device.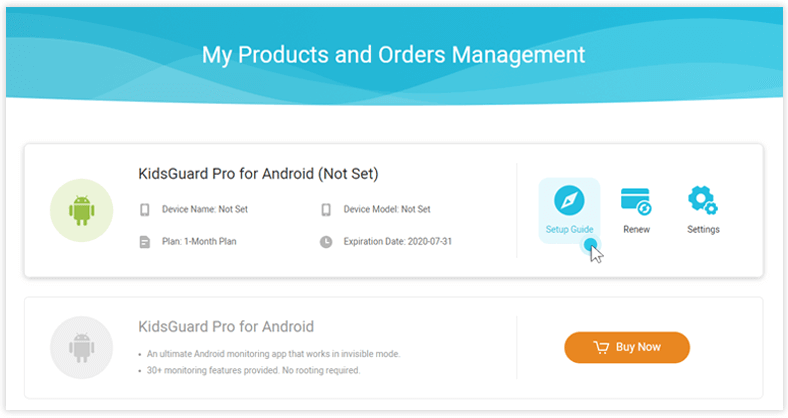 Step 3: Log in and Starting Tracking Your Child's Phone
After installing the software on the target device, click "
Verify
" to ensure everything is in order. Now log in on our website and go to your
dashboard
, click
Location tracking>Locations
 on the left-side menu and start tracking your child's Android phone.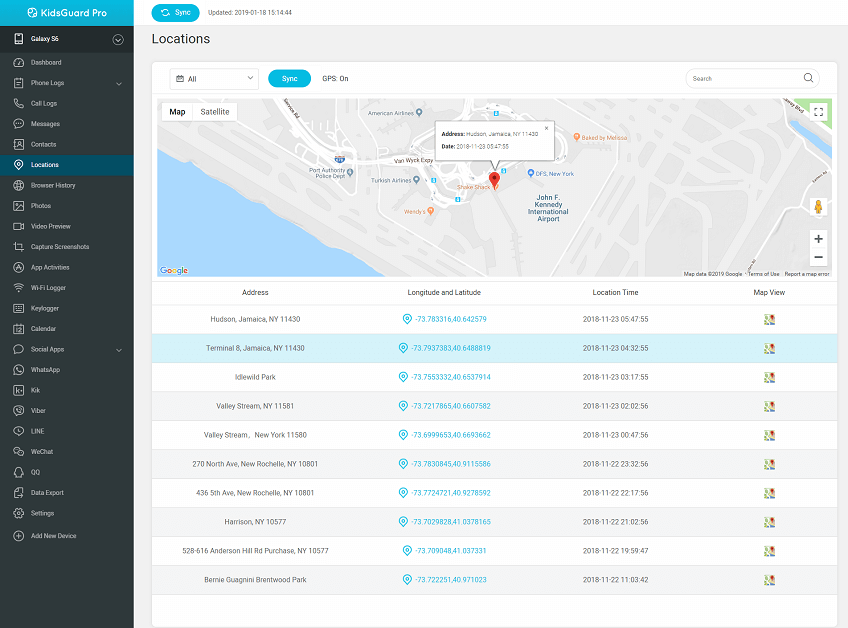 More Distinguish Features of KidsGuard Pro for Android
Here are some other features of this amazing software.
The geofencing function allows you to identify safe zones on a map that the target device may access. You will be notified if the device leaves the pre-defined locations.
KidsGuard Pro for Android may also help you check Android call history. This covers incoming and outgoing calls and the call's time.
You can also get a list of all the apps downloaded on the device, which is useful if you want to prevent your child from accessing improper apps.
With this software, you can quickly monitor the text messages sent and received by the target device and identify who the target device is messaging.
It also makes monitoring social media activity quite simple. Data from Facebook, WhatsApp, Tinder, and other major social networking applications may be tracked.
Lastly, the software lets you view the target device's Internet browsing history. You may view the web pages the device has visited and instantly ban improper ones.
2. Use Google Maps to Track Your Kid's Location
Although Google Maps is not a monitoring software, but it it also effective to track someone on Google Maps. It provides a function that allows you and your child to share your locations for up to an hour. There is no need to download any other software because it all operates within Google Maps.
How to use it?
Follow the steps given below.
Launch the Google Maps app on your kid's smartphone.
Navigate to the Settings menu, select Location Sharing, and tap on getting Started.

Choose how long to reveal their location. The smallest period is one hour.
Select People to control who may see their location. You can choose yourself if you are on their contact list.
Select Share.
When you open Google Maps on your phone, the position of your child's phone will be shown.
Pros:
It shows the location without any third-party tool;
It's totally free.
Cons:
You can't see your kid's location if their data is off.
3. Use Family Link to Track Your Child's Phone
Google's Family Link service includes a variety of useful functions, including location monitoring. The procedure at Family Link is quite transparent, which is a good thing. When you track the child's device, he will receive a notification.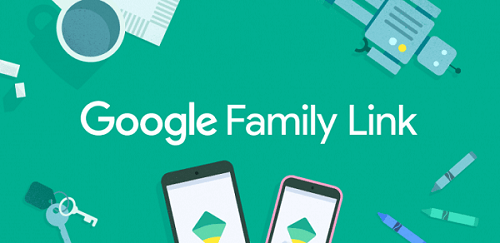 How to use it?
Open Family Link on your phone and select your child.
Set up the location card.
And turn it on.
Enable both options to locate your child's Android smartphone via the Family Link app.
Navigate to the Family Link app.
Choose your child.
Select Manage Settings > Location.
Turn it On or off, and you may see your child's whereabouts.
Tap the device name under "Device location settings".
Turn on or off the Device location.
Pros:
You will see the location of your child;
Free of charge.
Cons:
It doesn't work in stealth mode.
4. Use Find My Device to Track Your child's Cell Phone
Download the Find my Device app if you have an Android phone from the Google Play Store. The app is already enabled on the new Android phones.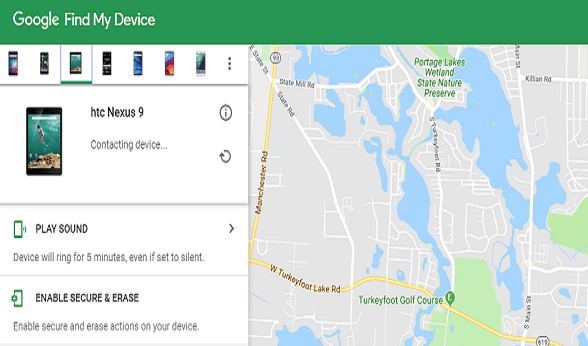 Sign in using the phone's Google credentials after downloading and installing the app. When you wish to monitor the location of an Android phone, start the app, and you will be transported to a dashboard that displays the phone's location. The interactive map allows you to pinpoint the exact location of your child.
Pros:
No cost;
Shows you the real-time location.
Cons:
It will not show the location of the target's device that has no internet;
It will send them an alert.
FAQs about Tracking Child's Phone
1. Is it legal to track my own kid's cell phone?
You are correct if you believe tracking someone's phone is prohibited. However, the legislation allows you to follow a child's phone without knowledge by installing a parental control software like KidsGuard Pro for Android.
2. Can you track your kid's phone by number?
No, tracking your kid's phone by using their phone number is not possible.
3. What is the best app to track your child's phone?
One of the best apps or software to track your child's phone is KidsGuard Pro for Android. Its features make it a great choice for the user.
4. Can I track my kid's Android phone from iPhone?
Yes, iPhone users can manage their children's Android phones.
Conclusion:
As you can see, keeping tabs on your child regardless of age has become much easier and much more streamlined thanks to the help of technology. Many parents are doing it without even realizing it, and some might consider it without knowing what a "spy app" is. If you want to take back the reins in your relationship with your child, the best thing you can do is to ensure that you have all of their new outlets under surveillance at all times.