In the recent years the number of Huawei users has increased, many of them have the situation of phone lost. Or some of them have the need in monitoring and tacking the location of Huawei phone.
This post is aimed to tell the ways to find my lost Huawei phone and track other people's phone without them knowing. These methods work well from Huawei P30/P20 to Mate series, Nova series.
Part 1: 2 Solutions to Track A Lost Huawei Phone
Actually, if you have lost your Huawei phone, you will be able to track it with the 2 ways we are going to introduce. But before you do that, you must be notified that some preconditions should be met first.
The location service on that device must be activated.
The lost phone must be turned on.
The Google account must be known.
Because there are so many preconditions that have to be met, the location tracking for a lost Huawei phone becomes harder to achive. Now, let's learn the solutions below:
Solution 1: Using Huawei Cloud Find My Phone Service
You can locate your lost device directly from the Huawei Cloud official website. And the feature of Find My Phone will help you to track the locaion of your lost Huawei phone.
Step 1: Go to https://cloud.huawei.com/ and log in.
Step 2: Click on "Find My Phone".

Step 3: After clicking on that option, the real-time location of the device will be visible on the map.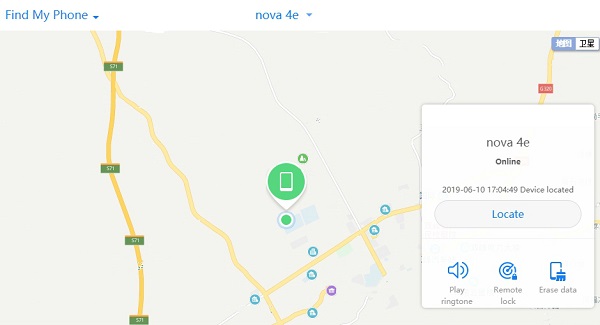 Solution 2: Using Google Find My Device Service
As usual, in order to locate the device via Google's Find My Device service, the Android device needs to be turned on and it also needs to be connected to the Wi-Fi. Now:
Step 1: Go to Google Find My Device webiste and sign in with your Google account.
Step 2: Now, a map will be visible on the screen with the location detail of your lost device.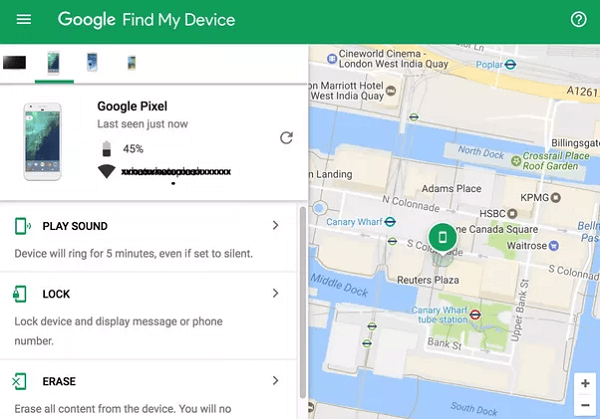 It is even easier to track the device location with Google's Find My Device service, but the mentioned requirements must be met, and you must be logged into the Google account on your Huawei phone.
Part 2: How to Track Someone's Huawei Phone Location Without Them Knowing
By here, we have known the 2 ways to track a lost Huawei phone. Indeed, they can be effective sometime if you have met the requirements. But if you have the need to track someone else's Huawei phone in real-time and without being detected by the target. Here is the best place for you to find the best solution. We are going to introduce an excellent App called KidsGuard Pro for Android, it can track the location with 100% accuracy.
It provides accurate, real-time GPS tracking. No need of Find My Phone and Google account.
It provides both digital Map and Satellite Map view. Both current and historical locations are visible.
It provides Wi-Fi based location tracking, so it can works even without GPS.
It provides steady and hidden tracking in the backgroud. The app icon is invisible on target device.
No need to root the device. The iOS version is also avaliable - KidsGuard Pro for iOS.
Now, let's find out how to track someone's Huawei phone with the tracking feature of KidsGuard Pro:
Step 1: Register an account by clicking Monitor Now button below. The select a plan according to your demands.
Step 2: Now, on the target Huawei device, download KidsGuard Pro for Android from www.clevguard.net with a browser. Then tap on the downloaded APK file to launch the setup. Sign-in via your newly created account and follow the on-screen prompts to complete the installation and configuration. The process can be finished within 1 minute.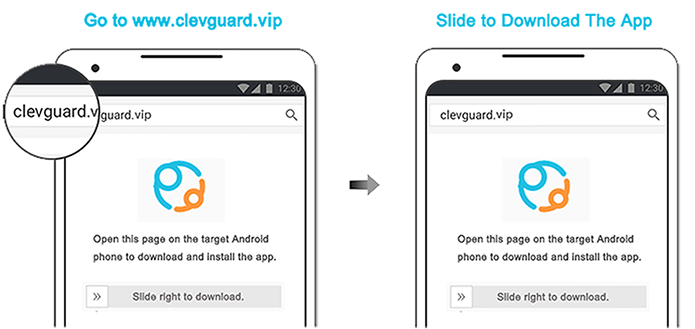 Step 3: Next, you can visit KidsGuard Pro website on your computer and login into Dashboard. There, all the collected information are available and you will also be able to track the real-time location and huawei location history.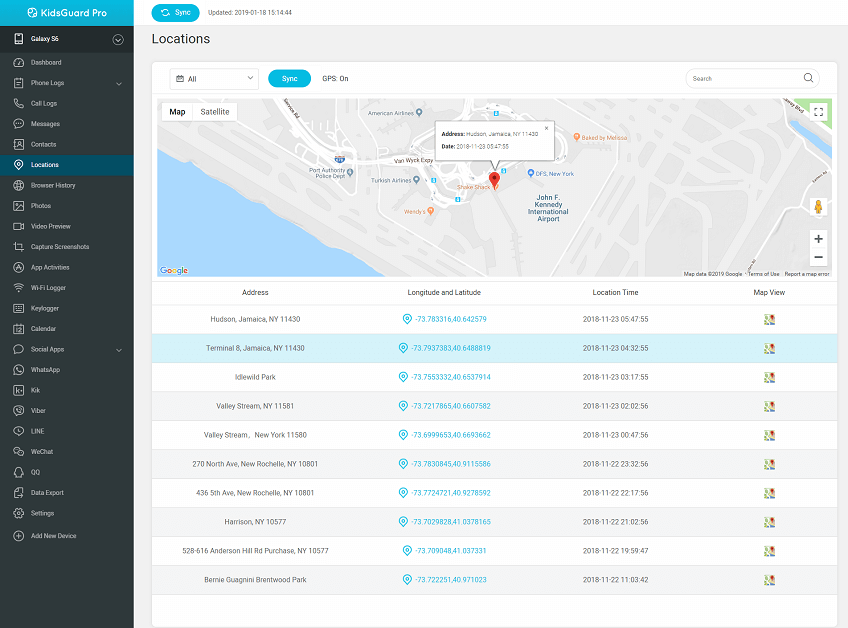 So, KidsGuard Pro works very well as a Huawei phone locator. It provides the users with a convenient but effective tracking method that provides immediate but accurate results. As mentioned earlier, it is not only a device locator but it also has other useful properties as well, let's have a look:
Monitor all the contents of target device, including: messages, call history, contacts, browser history(even the incognito search history) and every messages of social medias.
The Keylogger feature helps you to track each keystroke. Even the texts typed in the input box.
Taking screenshots automaticaaly for each social apps. Or you can using the Capture Screenshots feature to take a screenshot manually.
All the data can be exported.
Part 3. FAQs about Huawei Phone
Q1. How to find IMEI on Huawei?
You can find IMEI in the settings of the Huawei device. Go to the about phone option in the system. From there, you can easily find an IMEI number.
Q2. How can I block my stolen Huawei phone?
Sign in on any Huawei mobile and put your stolen phone's account in it. Your stolen phone may get a notification. Then click on the enable lock option, or if you want to erase data, you can do it too.
Q3. Can I log in to my Huawei ID on multiple Huawei or Honor devices?
Yes. Of course! You can log in to my Huawei ID on multiple Huawei or Honor devices.
Conclusion
These days, every brand has its own device locater service, and as you can see: Huawei is also not behind. Its device locater service can be accessed from its website and you will be able to locate Huawei phone, just like that. We have detailed the ways to track a lost Huawei phone and also the way to track or monitor someone's Huawei phone location in real-time. When it comes to monitoring or tracking other people's phone, then KidsGuard Pro is your best choice.