Tracking an Android phone can be a useful tool for various reasons. Whether you want to keep an eye on your child's online activities or need to locate a lost phone, tracking without rooting provides a convenient solution. Rooting an Android device can be a complex and risky process, voiding warranties and potentially exposing the device to security vulnerabilities. In this complete guide, we will explore different methods on howto track Android phone without rooting, ensuring a hassle-free experience.
Is It Possible to Track Android Phone Without Rooting?
Before diving into the various methods, it's important to address the question of whether it is possible to track an Android phone without rooting. The answer is a resounding yes! Thanks to advancements in technology and the availability of tracking apps and services, you can now track and monitor an Android phone without the need for rooting. This not only ensures the safety and security of the device but also eliminates the potential risks associated with rooting.
3 Methods on How to Track Android Phone Without Rooting
Method 1: Use Google's Find My Device Feature
If you're looking for a built-in solution to track an Android phone without rooting, Google's Find My Device feature is the way to go. This feature allows you to locate, lock, and erase your Android phone remotely. To use this method, make sure that the target device is connected to your Google account and mobile data/wifi, has location services and find my device enabled. Then you can foolow the steps below to track the phone.
Simply visit the Android Find My Device website, sign in with your Google account.
On the map, find the location of the target Android phone without the need for rooting.
Method 2: Use a Phone Tracking App -- More Comprehensive Android Tracking
The built-in solution to track Android phone provides approximate location, you are recommended to use a professional cell phone tracker like KidsGuard Pro if you want to track Android phone with very accurate location. The app tracks Android phone without rooting or jailbreaking. And it provides real-time location tracking and location history checking functions.
The most amazing part of using this app to track Android phone without rooting is that it runs in the background, the target person won't know it. And KidsGuard Pro is 100% safe.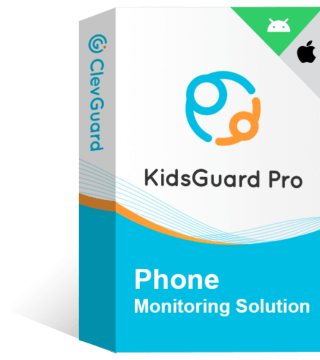 KidsGuard Pro: Best Way to Track Android Phone Without Rooting
All Android phones and Android systems are supported.
Track Android phone location with detailed date, time and adresses shown in the list and map view.
Support wifi location tracking, knowing the WiFi name, address, when and how long the Android phone connected.
Remotely track other data of Android phone such as photos, call logs, contacts, messages, browser history, keylogger, etc.
Track social apps on Android phone like WhatsApp, Facebook, Snapchat, Instagram, Tinder, Telegram and more.
How to Track Android Phone Without Rooting and Without Them Knowing:
Step 1. Sign up/in with your email and purchase a subscription plan through the button below.
Step 2. Download KidsGuard Pro Asssiatnt from www.clevguard.net on the target Android phone. Install it and wait for the automatic configuration settings finish.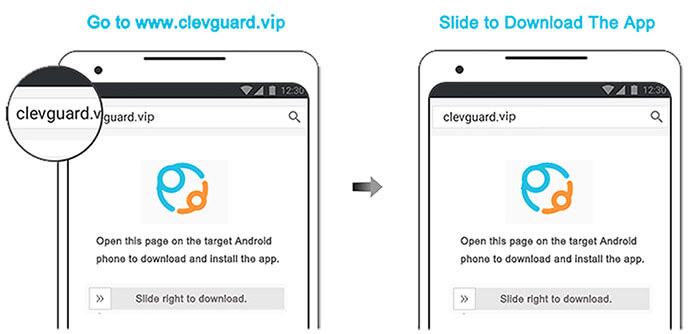 Step 3. Log in to your account from any device (Computer dashboard or KidsGuard Pro App from Google Play on your own device) and start tracking the Android phone without rooting.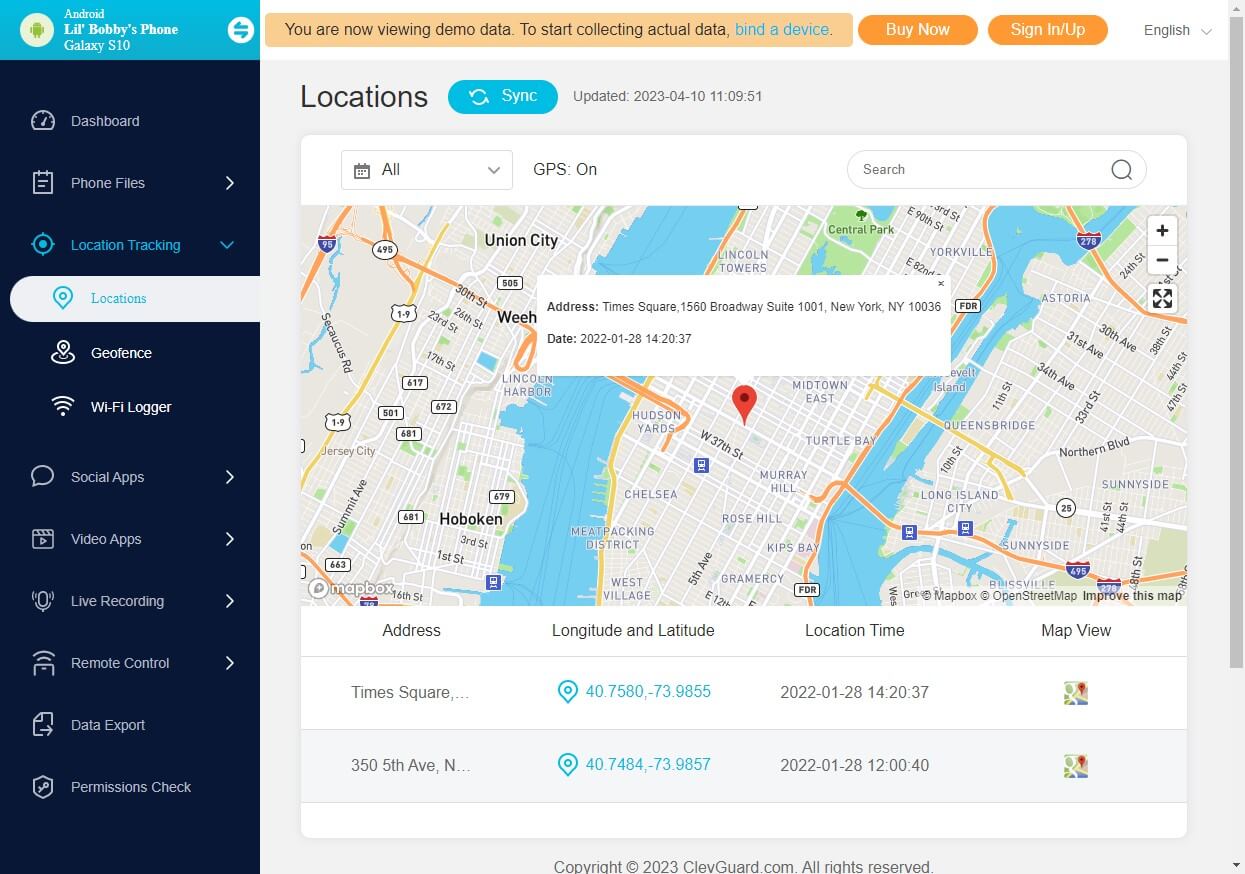 What else can KidsGuard Pro do:
Live record: Record Android phone surrounding, record Android phone calls and record phone screen.
Remote control: Cature screenshots, take photos and track sensitive keywords.
Data export: Export all data from the Android phone easily.
Method 3: Use a Mobile Carrier's Tracking Service
Some mobile carriers offer tracking services that allow you to locate an Android phone without rooting. These services utilize the cell towers and GPS technology to pinpoint the location of the device. To use this method, you'll need to contact your mobile carrier and inquire about their tracking service. They will provide you with the necessary instructions and may require you to install a tracking app provided by them. Once set up, you can track the Android phone without rooting by logging into your carrier's tracking portal or using their dedicated app.
FAQs About Rooting Android Phone
1. What Is Rooting on Android?
Rooting an Android phone refers to the process of gaining administrative access to the device's operating system. It allows users to remove pre-installed apps, customize the device's appearance, and access features that are otherwise restricted.
2. Does Rooting Affect Android Phone?
Rooting can have both positive and negative effects on an Android phone. On the positive side, it provides users with greater control over their devices, allowing for customization and access to advanced features. However, rooting can also void warranties, expose the device to security risks, and potentially cause instability or malfunctions. It is important to weigh the benefits against the risks before deciding to root an Android phone.
Conclusion
How to track Android phone without rooting is not only possible but also a safer and more convenient option. By utilizing third-party tracking apps, Google's Find My Device feature, or mobile carrier tracking services, you can easily monitor the location and activities of an Android phone without the need for rooting.
If you'd like to track Android phone location and all other data without rooting, consider the professional cell phone tracking app -- KidsGuard Pro. It offers comprehensive Android phone tracking features.