Question: What is the IMEI number?
The complete form of IMEI number is international mobile equipment identity. It is almost a 14 or 15 digit code unique for every mobile number.
A benefit of an IMEI number is that a person can track phone using IMEI for free, so there will be no worries if you have misplaced your phone number.
And if you are stuck in any of these situations and want to know how to track phone with IMEI number, read this detailed guide to know the answer.
Table of Contents
Is it possible to track a phone using IMEI?
Of course, it is possible to track a phone using the IMEI tracker. The primary purpose of making an IMEI code was to track a phone without any extra effort.
Also, you can download a third-party app and follow a phone with IMEI tracking. This international mobile equipment identity will help you locate your phones near the mobile tower in different moments.
In addition to it, Google offers the find my device option also. But in that case, certain restrictions and limitations need to be fulfilled first.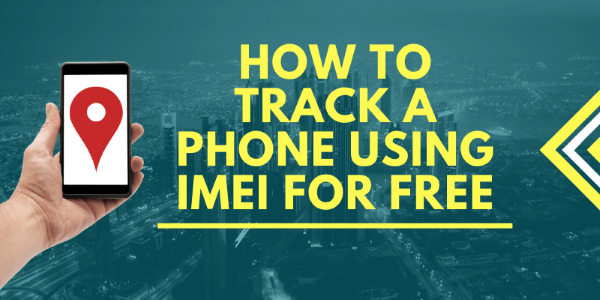 How to Track the phone using IMEI for free?
It is very easy to track the phone using IMEI for free just with one condition i.e. you know how to find it.
A well-known app for this purpose is "IMEI Tracker-Find My Device".
You simply have to search this app on the Google Play Store and install it.
Then you will have to enter the beneficiary trusted members mobile number so that when any new sim will be inserted in that phone, those members will get a notification message with IMEI number and the location of the phone.
This app also provides some additional features to help out making the tracking more convenient.
How IMEI works?
It is not possible, or you can say that it is complicated to change a phone's IMEI code. And to change that code, you will have to consult with the phone's manufacturer or developer.
These manufacturers use special phone operators that link satellite signals and mobile phones to track mobile using IMEI number.
How to Find an IMEI Number on Your Android Phone?
You can find an IMEI number on your android phone by using different techniques.
Technique 1: If you see the box of your mobile phone, the IMEI number is mentioned somewhere on it. You can find an IMEI number on almost the lower back of your portable phone box.
Technique 2: IMEI number can be found out by going to the default phone app.
Click on the phone all and now tap on the dialer option.
Now type *#06# on the keyboard.
Now you will see a dialogue box that will appear after a few seconds.
The package will show you your single or both imei's and your SN number.
Technique 3: You can also find IMEI numbers through settings.
Go to the settings app. Now you will see a list of options.
Tap on the System option. After clicking on the system option, you will see a list of opportunities again.
Click on the about phone button. You may find this option on top or at the end of the possibilities.
After clicking on the about phone button, see where is IMEI option is.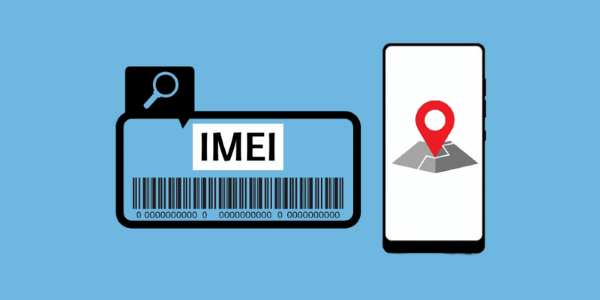 How to Find the IMEI Number on iOS Devices?
If you want to track phone using IMEI for free, you will first have to know where is IMEI present in your iPhone device.
Technique 1: You can find the IMEI number in the settings area.
From the list of options, click on the general button. You will see an option named about click on it in the general option.
Again, a list of options will be shown to you; IMEI numbers are on the lower side of the about option in most iPhone devices.
So you will have to dig a little bit to find out. Or you can find the IMEI option on "in finder or iTunes option".
Technique 2: You can also find the IMEI number of iOS devices through the box.
Technique 3: If you have an iPad or iPod, you can locate the IMEI number on the backside of the cellular device.
Technique 4: There are specific iPhone devices (iPhone 3G, iPhone 3G S, iPhone 4 GSM (Model), iPhone 4s) in which you will see an IMEI number written on the sim socket, which is engraved on it.
Mainly these options are used when you are unable to find the IMEI code in the settings app or on the backside of the iPhone device.
Extra Tips: How to Find a Cell Phone Using a Third-party App?
An application named find my device is used to track phone using IMEI online.
Besides the IMEI find my device option you can also track a phone using various third-party apps. But there is one of the best third-party apps and that is KidsGuard Pro. It will help you to do various things.
You can also track a cell phone using this app because it will help you to see your specific person's location. There is a GPS already built inside it so that location tracking will become easier.
Apart from real-time and current location, you can also track the places that they have recently visited by viewing the location history.
What can KidsGuard Pro for Android do?
KidsGuard Pro is a monitoring app that provides you with accurate results.
This is the most reliable and easy-to-use online tracking app and consists of many features, including spying on apps and chats, viewing location history, checking and setting up geo-fence, accessing browsing history, etc.
By using this app, there will be no need to track phones with the IMEI number because this app will let you know the real-time location of your child.
Also, you can set specific locations on your mobile so that if your child's mobile passes from the desired area, you will be the one who knows that something is going on in the wrong direction and can stop the person from stealing your child's phone
.
How to Use KidsGuard Pro for Android?
Step 1.
Click
Monitor Now
button below and skip to KidsGuard Pro's website, use a valid email address to sign up an account.
Step 2.
After registration, log into your account, go to
My Products
page, tap on
Setup Guide
button and follow the instruction to download KidsGuard Pro for Android onto target phone. This step only needs to take 3-5 minutes.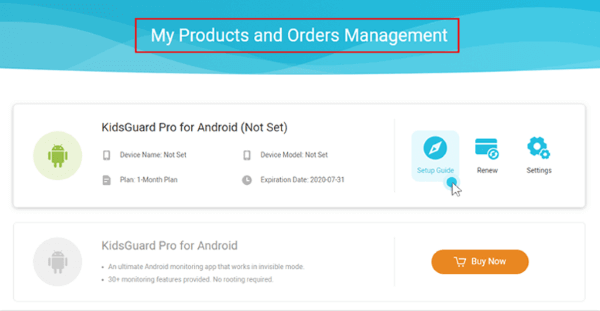 Step 3.
When setting is finish, the icon of this app will disappear from target phone's home screen and become undetectable, now you can view target phone's real-time location and location history on dashboard.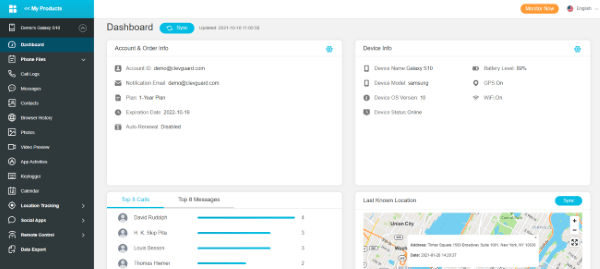 Conclusion
No matter how much you take care of your phone, there are chances that you may misplace your phone, or it may be stolen from you.
So it is better that you know how to find your device using some simple steps and in an effective way.
If you can afford a paid app, then it is recommended and is well and good for you because it will give you more than just time tracking or your phone's tracking information and features.
But if you cannot afford an app or want to keep things simple, then it is best to download the "find my device" application and keep your location, Wi-Fi, or data connection always on.