Have you ever experienced sending a message to a friend on LINE and calling them continuously but getting no response? If yes, I know it's painful being ignored, especially by friends.  If you are also not receiving a response from friends for a long time, maybe they blocked you, but how can you confirm that someone blocked you or not? Don't worry. You can easily know that if someone blocks you on LINE.
In this article, we will provide solutions about how to know if you are blocked on LINE in 2022.
How to Know if You Are Blocked on LINE?
What Happens to Your Account Once You're Blocked on LINE?
When someone blocks you on LINE, you can't interact with them. You can  check LINE chat of yours but you will not be able to text them, call them, video call them etc. you will not be on their friend list.
If you try to message them or call them, you will see no response from them. You will be on their block list, so you even can't see their online status, newly shared post and updated profile picture.
That means if someone blocks you, you will be unable to get an update about him or her on LINE.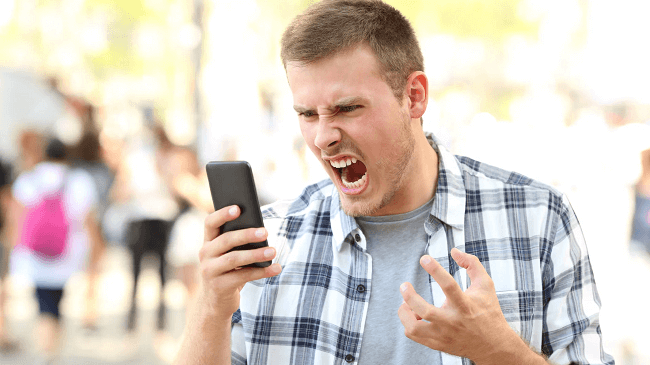 How to Find out Someone Block You on LINE?
How to know if someone blocked on LINE app? Besides just sending them a messages to find out, there are also various ways to know such as:
1. See their LINE profile
The first method is common and easy. You might already have tried this out. If you suddenly cannot see someone's post on your device, they might have blocked you.
From your friend's  lists, tap on the username to check it.
Their profile page will appear.
You will see the posts option Tap on the posts option in the bottom left corner.
On the bottom right corner, you will see the photos and videos option,Tap on it.
If they haven't blocked you, you will be able to see all their posts.
But if the page appears empty, it means they have blocked you.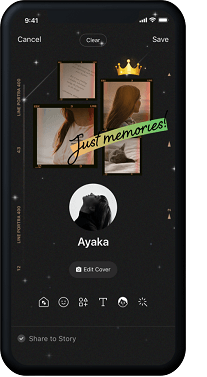 Mostly people also ask if I block someone on LINE can they see my profile, and answer to this question is no, they can't see your profile.
2. Create a Group Chat and Bring Them in
Group chat option is the best feature on LINE app, you can use this feature to check if someone blocked you on LINE app. Start a multi-person chat and invite whoever you want and the official account in that chat. If it says empty room, then the chances are most probably that you have been blocked.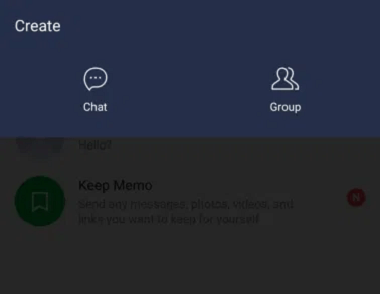 3. Tag the Person
The powerful way to find out if some LINE user blocked you or not you should try a tagging method. If someone blocked you on LINE, you would not be able to tag him or her on LINE groups and comments.
4. Send Themes or Stickers
This method is easy and quite simple. iOS users can only send free staff.
For those iOS users who don't have any free stickers, you can only send two themes. But it is more accurate to send stickers than themes. Send the themes to the person that you think that might have blocked you. If the person already has themes, then you are probably blocked.
Android users can check out whether they have been blocked or not just by sending stickers
The first step is to open the chat with that person.
In the upper right corner, you will see an option for sticker shop
Now tap on send as a gift. If the person has not blocked you, then you will get the notification of purchase as a gift.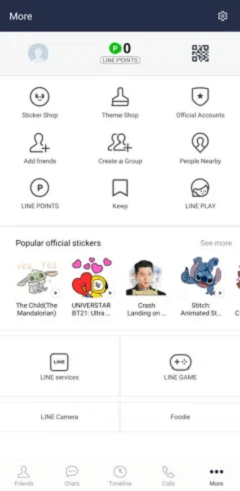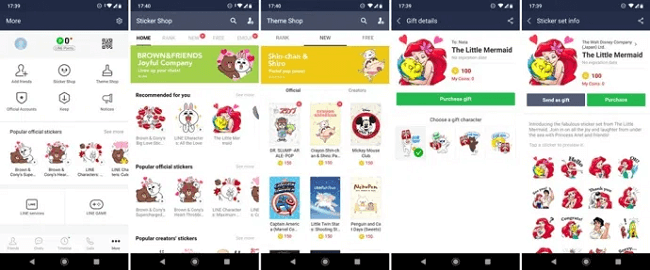 5. Check the Status on Your Contact LINE
The best way to determine if someone blocked you on LINE or not, check their status on our LINE contact; you can confirm it by checking their status on LINE. If you see his or her profile is showing an online status, that means you are not blocked, but if you are seeing offline status for a longer time, it may be he or she blocked you.
So if you have doubt, keep checking his or her status for a few days; after that, you can confirm if he/she blocked you or not.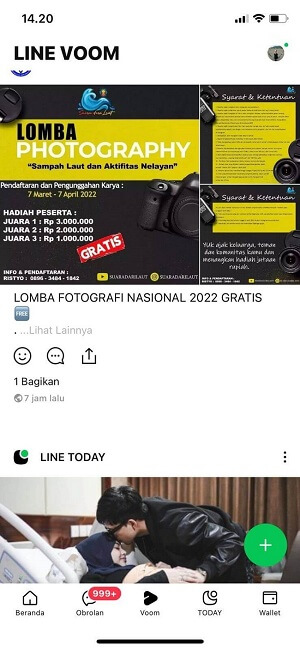 Bonus: How to Monitor Someone's LINE Activity?
The LINE is one of the most used applications for communication like WhatsApp, but this app could be one of the  dangerous social media apps for kids and teens for he/she could be involved in different harmful activities, so the KidsGuard for LINE here is ready to ease parent's concern. Through the LINE tracker, you can monitor kid's LINE activities.  Additionally you can check your wife or girlfriend's activities too.
How to Use KidsGuard for LINE to Monitor LINE?
The KidsGuard for LINE is easy to download and install. Its complete setup will take only 3 minutes.
Here are the steps to follow.
Step 1. Sign up and create your account
Click Monitor Now to sign up on our website with a verified email address.
Step 2. Download KidsGuard for LINE
After signing in, go to My Products and Orders Management page and Click Setup Guide. Download KidsGuard for LINE from the given address on the target phone. Then follow the on-screen instructions to complete the process.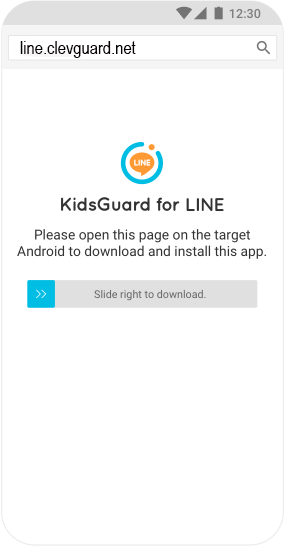 Step 3. Log in and start monitoring LINE
After completing all these steps, you can now log into your account on our website and successfully monitor targeted user LINE activity on the kidsGuard Dashboard.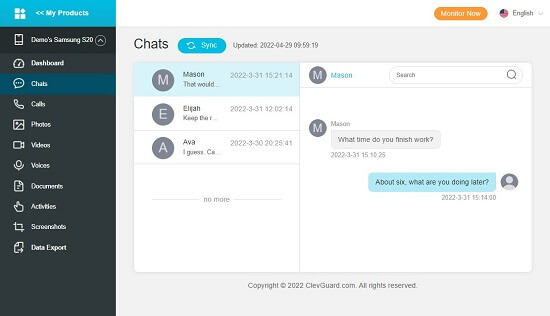 What Can KidsGuard for LINE Do to Monitor LINE?
KidsGuard for LINE have extensive features that help to perform the following functions:
Track LINE Messages
KidsGuard for LINE track all incoming and outgoing LINE messages of the targeted phone. It keeps a record of all messages with delivery or receiving time and date.
Check Group Chats
The LINE application has an option for group chat, so KidsGuard for LINE also monitors the group chat of the targeted person. It keeps the record of chats between all group members.
Monitor Date & Time

This application monitors time and date of all activities like calls, messages, shared files etc.

Track Shared Photos

The KidsGuard for LINE comprehensively tracks the all shared photos on LINE app. It shows all the detail when a person shares a file with someone.

Access to call logs

It provides you access to the call log history, is feature tells you who called the targeted person and tells whom the targeted person called with time and date.

Capture screenshot

The KidsGuard for LINE aids you in capturing the real-time screen of the targeted phone. You can remotely take screenshots of the targeted person when he or she is using the LINE application.

Monitor all videos

You can monitor all kinds of videos that the target phone user sends and receives on his/her devices. It keeps a record of all videos. You can easily access the recorded videos.


Screen time usage

This amazing feature lets the known person know how much the targeted person spends time on LINE each day. It allows you to see weekly and monthly reports too.

FAQs about LINE Block:

1. How to block someone on LINE?

Turn on LINE app and you will see a person's symbol on the right side of a chat room. In this symbol, you will see all your friends. You will also see groups and official accounts.

Choose the friends you are willing to block. you can quickly search it with the symbol magnifying glass.
You can block it by long pressing on it.
You will see many options. Tap on the block to block the user.
Now LINE will confirm are you sure you have to select yes.
thus your friend is blocked.

2. How to unblock someone on LINE?

Go to your LINE application, tap the Home tab
Go to settings
Click on the option "friends."
Now tap on blocked accounts
Select the account which you want to unblock
Tap on Edit, click and unblock

3. Will someone know if I block them on LINE?

No, the LINE does not send a notification to a blocked person. If you block someone, that person can't confirm you have blocked him or her.

But they can check by different trick if you blocked someone by sending you messages, calls, themes, stickers etc.; they don't relieve response from your side; they can guess that you might block them.

4. How do I know if someone deleted their LINE?

If someone has a LINE account, you will be able to see their profile picture and LINE logo next to their name. But if you are unable to see them in your contact list, there are chances that they may have deleted their account.

5. How do I see my blocked contacts on the LINE app?

Go to your LINE account.
Tap on the three dots in the top right corner
Go to settings
Now click on the friends' option
Now you will option blocked users
Click on it  and see how many people you have  blocked

Conclusion

The LINE is the finest app that helps people to communicate with friends. This application user friendly and offer a blocking feature through which people can block unwanted people on LINE. There are different methods through which people can know if someone blocks them.
One more thing, LINE is not completely safe for kids, so parents should monitor this application with KidsGuard for LINE.