Snapchat is one of the most popular social media apps in the world. Millions of users use it to share pictures, videos, and messages with other Snapchat users. There are several Snapchat features that you can use to improve engagement on your platform, including being able to send multiple photos and videos at once.
When you are viewing Snapchat Story in the app, if you wonder how to view someone's Snapcaht story without them knowing, then this blog post is what you have been looking for. In this post, we shall take a look at that option and some other interesting tips.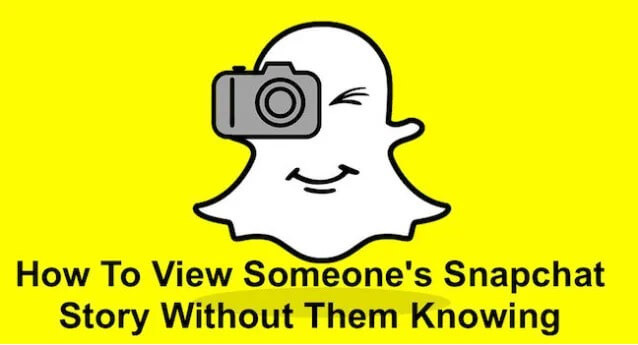 Part 1: What is Snapchat Story?
Snapchat Story is a new way to show off your emotions with friends. You can post photos, videos, and drawings that last 24 hours—and then disappear forever.
Then your friends can watch the story by tapping on the story screen. They can tap on any part of the story to watch what happened at that moment.
You'll get notified when someone views your story by tapping on its title at the top of your screen. If they like it enough to watch more, they'll get an alert on their phone telling them who sent them the story and asking if they want to view more.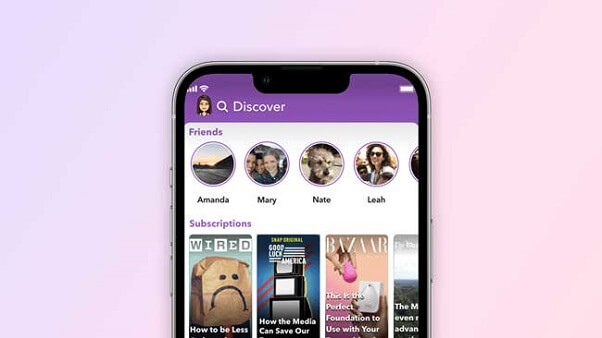 Part 2: How to View Someone's Snapchat Story without Knowing?
There are different ways to view Snapchat story without knowing. We will discuss the top methods which always work for people and make things easier.
1. Use a Third-party App - KidsGuard Pro

(Android, iPhone, iCloud, iOS RT)

KidsGuard Pro is the best spying tool which is available for Android, iPhone, iCloud, iOS RT. This app will help you hide your screen and view Snapchat story without knowing. KidsGuard Pro includes various monitoring options, and one of the app's key features is Snapchat tracking.

After installing the KidsGuard Pro software on the target phone, all Snapchat data will begin to display on the dashboard, which you can access remotely. This information includes messages sent and received, Snap Map, Snapchat Stories, etc.

Furthermore, you do not need to hold the target smartphone after installation. Another advantage of KidsGuard Pro is that you do not need to root the target Android phone to get all the data, and the software operates in stealth mode.
How to Use KidsGuard Pro to View Snapchat Story without Knowing?
You can easily view someone's Snapchat story without knowing by following these steps.
Step 1: Sign up and get your plan.
Visit the official KidsGuard Pro website to create an account by signing up with your email address and selecting a price plan.
Step 2: Install KidsGuard for Android.
On the target device, install KidsGuard for Android. Log in to the app and use the on-screen setup process to provide the required rights on the target device. When the software is installed correctly, the app icon will vanish, indicating that KidsGuard Pro is now in stealth mode.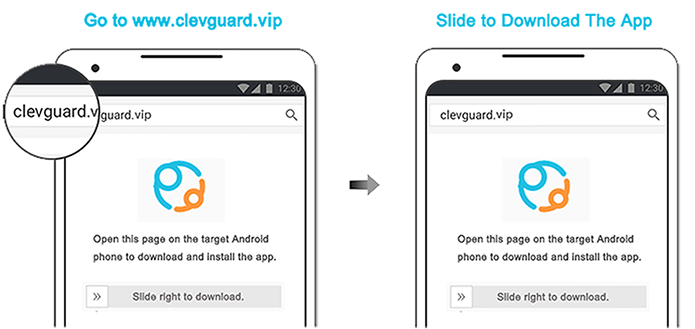 Step 3: Log in and start viewing Snapchat story without knowing.
Then, log in to the KidsGuard Pro website using any device and begin monitoring someone's Snapchat by entering the online Dashboard. Choose "Social Apps" and then "Snapchat" to examine all activity on the target phone.
Ta-Da it's done.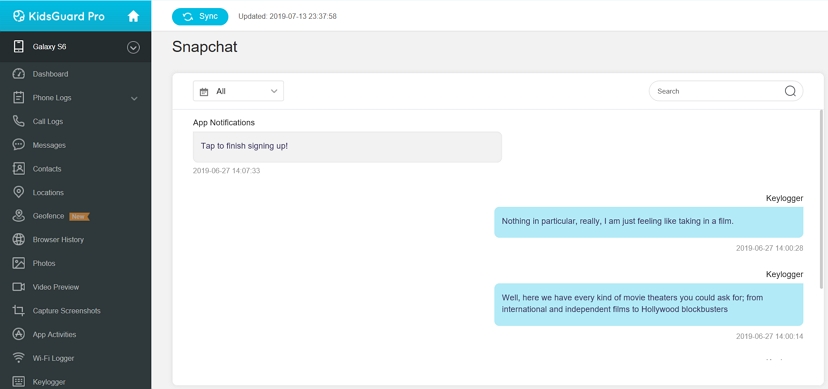 What Can KidsGuard Pro Do to View Snapchat Story without Knowing?
Here are some of the key features of KidsGuard Pro which will help you to view someone's Snapchat story without knowing.
1. You may use it to track social media apps such as:
WhatsApp
Facebook Messenger
Snapchat
Instagram
Tinder
Telegram
LINE
Viber
TikTok
YouTube
2. The app's GPS and Wi-Fi location tracking technology allows you to keep track of someone's whereabouts. It also provides the possibility of configuring Geo-Fence.
3. This app is also a call recorder app that you may easily record calls from the target phone, take screenshots, and snap hidden images.
4. All phone data, including Messages, Call Logs, Contacts, Key logger, Photos, Video Thumbnails, App Activities, Browser History, and Calendar, are accessible.
2. Use Airplane Mode
We'll tell you how to view someone's Snapchat story without them knowing works in a few steps using Airplane mode!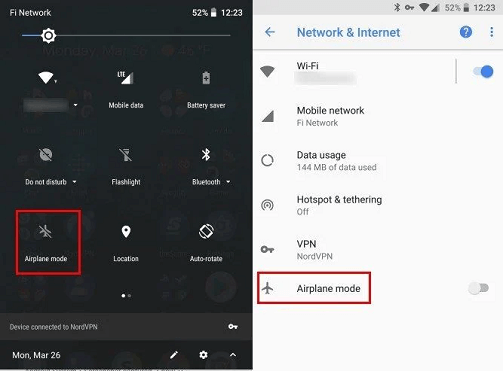 Open Snapchat.
Open the stories by clicking on the stories icon present in bottom right corner.
After opening the story page, reload and wait for all the stories to load. You mustn't open any Stories; otherwise, the other person will be informed of your visit on their Story page.
Once all the stories have been uploaded, you must quit the Snapchat app and enable Airplane mode.
Relaunch the Snapchat app on your phone. You can watch someone's Snapchat story without their knowledge by tapping on any preloaded stories. Check that your phone is in flight mode.
Limitations:
Unfortunately, once you exit Airplane mode, they will be able to see that you have seen the Snap. This strategy delays the notification and is ineffective against Snapchat.
3. Borrow Your Friend's Phone
If you want to view someone else's Snapchat story without them knowing and don't know how to do it. Ask your friend to give their phone and use it to watch Snapchat stories anonymously.
Limitations:
If your friend is not with you, you can't see the stories.
This trick is cool, but your friend must be on the target's buddy list before using it.
4. Use the Discover Feature
The Snapchat discover option is another way to view someone's Snapchat story without the target's knowledge.
Follow these steps:
Open the Snapchat App.
Swipe to the left to enter Snapchat Discover.

Start scrolling until you find the story you're looking for.
View the story once you've found the story and the person's profile.
You may also share with your friends.
Limitations:
This method only works when the story is posted on public.
Part 3: Tips: How to Make/Share/Delete a Private Story on Snapchat?
Private Stories allow you to choose who will see your post. Of course, you may make your account private based on your privacy settings. However, it implies that you will share your Story with everyone you know.
Open the Snapchat App and open your profile by clicking the icon present in upper left corner.

Find the stories and click on Private Story.

Now select the people you want to see your story, after selecting, give a name to your story and save it.
Share a Private Snapchat Story:
If you want to share a private story, follow the instructions.
After saving, click on the private story you saved and record things, capture pictures and post them like other stories. This story will be seen by the people whom you selected earlier.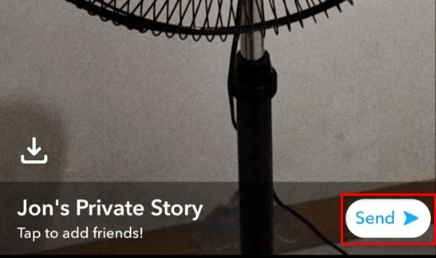 Delete the Private Snapchat Story:
If you want to delete your private Snapchat story, simple click the three dots present in front of the story and you will find the option of delete. Delete it but remember you can't un-do it.
FAQs about Viewing Someone's Snapchat Story without Them Knowing:
People ask a lot of questions when it comes to viewing Snapchat stories. Here in this section we will answer the top three frequently asked questions.
1. Can you see how many times someone looks at your story?
When your story viewer watches it again, Snapchat does not notify you. You also can't see how many times someone saw your story on their phone. When you look at the views on your story, you'll see the number of individuals who watched it and viewed it.
2. Does Snapchat show if you view a story more than once?
No, Snapchat won't show the other person if you view a story more than once. They will just see your name in the viewed by section but not the number of times you have seen it.
3. Can I screenshot a Snapchat story without knowing?
Except for using another device, there is no certain method to screenshot someone on Snapchat without them knowing. As a Snapchat user, you should always avoid posting anything that you don't want everyone to see.
Conclusion
So you've discovered that you want to sneak a peek at the story your friend posted when you weren't looking but don't want them to know. Don't worry—you're not the first and won't be the last. And in fact, it's incredibly easy to do. Once you know how and where to look, that is.
Hopefully, the information above, the excellent phone monitoring tool -- KidsGuard Pro can help you view someone's Snapchat Story without them knowing that their story is being viewed by someone else apart from them. If you face any problems, please let us know in the comment section.