With over 2 billion users (2021), WhatsApp is the world's most popular communication app. WhatsApp exchanges more than 100 billion messages per day. 22% of users are on iOS, and 73% are on Android. Under Facebook, WhatsApp had 600 million downloads last year, making it the most downloaded app.
Unlike Facebook and Twitter, WhatsApp videos can be downloaded directly from the app. However, if you do not want your phone to download videos automatically, some softwares help you do so. KidsGuard is one of them that you can use to save Whatsapp videos and Whatsapp photos, calls, and more. Here's how to download WhatsApp videos from Android, iOS, and PC.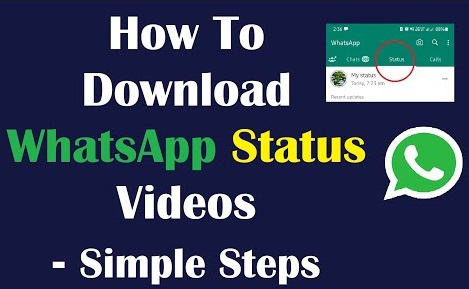 How to download videos from Andriod
The process of saving Whatsapp videos from Android is much easier. You'll notice no option to download or save the video when you click on a video. WhatsApp automatically saves incoming media to your device and makes it accessible much the same way as if you'd taken it yourself.
Firstly, enable auto-downloading.
You can access Settings by clicking the three-dotted menu button at the top right of the WhatsApp main screen, where your conversations are displayed.
Choose Storage and Data.
Tap on the below option and ensure that Videos is selected from one of these options: 1. When using mobile data; 2. When connected to Wi-Fi; 3. When roaming
Make sure Videos are checked when you tap the first option when using mobile data, for example, to save videos automatically. Click OK to save, and then exit the settings to return to your chats.
Next, check your phone's gallery for newly downloaded videos. Choose Chats from the settings menu as you did in step 1 above. Select Media visibility from the drop-down menu. As a result, the WhatsApp video folder appears in the Photos app.
Great if you've had it on all along. Find the WhatsApp folder in your Photos app. The folder will show all videos sent to you that have yet to be deleted. But if you also want access to deleted videos, KidsGuard can help. Here is how KidsGuard works for WhatsApp.
How to download Whatsapp videos from iOS
If needed, you can save WhatsApp photos and videos to the iPhone's Camera Roll. Two options are available to you. Whether you want to save pictures or videos automatically or manually, WhatsApp lets you do it both ways. Regardless of your choice, WhatsApp must first be permitted access to the iPhone Photos app.
On your iPhone, go to Settings > Privacy > Photos > WhatsApp, then select Allow Photos Access under Read and Write. Here are two options to consider.
AutoSave WhatsApp Videos to iPhone
WhatsApp automatically saves all photos and videos you receive to your iPhone's Camera Roll when you enable this feature. Some WhatsApp users may turn off this feature if they receive a lot of photos and videos from their WhatsApp contacts. Regardless, it's a decent way to save WhatsApp photos and videos on the iPhone when you have lots of them. Here are the steps you need to follow.
On your iPhone, click WhatsApp > Settings > Chats.
Activate the toggle for Save to Camera Roll.
You will now be able to save photos and videos you receive through WhatsApp to your iPhone's storage.
Download WhatsApp Videos from iPhone Manually
You cannot selectively download WhatsApp videos from your iPhone. Your iPhone's Camera Roll can hold lots of unwanted photos and videos saved from WhatsApp. You can manually save WhatsApp photos and videos to the Camera Roll instead of deleting them. Below are the steps:
Tap the Chats tab on your iPhone to open WhatsApp.
Select the conversation containing photos and videos that you want to save.
On the next screen, click the Share icon and select the image or video you want to share.
From the pop-up menu, select Save. A photo or video will be saved to the Camera Roll.
How to Download WhatsApp Videos on a PC
The process of saving videos through a PC is much easier. Here are the steps involved:
Choose the conversation where you want to download the video from WhatsApp Web or the desktop app.
Click on the 'Video' to open it.
Save it by clicking the download button at the top right.
Extra Tip: Monitor Someone's WhatsApp Secretly with KidsGuard for WhatsApp
Users can access all types of WhatsApp data using KidsGuard's online dashboard. Here are all the features of KidsGuard for WhatsApp.
Keep track of text messages, voice messages, emojis, photos, video previews, GIF previews, documents, and more via WhatsApp.
It tells you who called when the call was made, whether it was a video or voice call, the duration, and if it was missed.
Multiple WhatsApp statuses can be viewed anonymously, like quotes, photos, videos (thumbnails), etc. It's even possible to check expired or deleted statuses.
Voice and video calls can be tracked remotely.
It's possible to see someone's WhatsApp videos without even knowing them.
Work with both Android and iOS.
Sign up for KidsGuard with a valid email address after purchasing a plan. Once you have finalized your purchase and price plan, you will be taken to a webpage titled 'My Products and Orders Management.' The setup Guide will let you complete the required setup on the Android device once you find your order.
Follow the instructions in the Whatsapp setup guide.
Step 1. Choose the appropriate plan then create an account in official KidsGuard for WhatsApp website.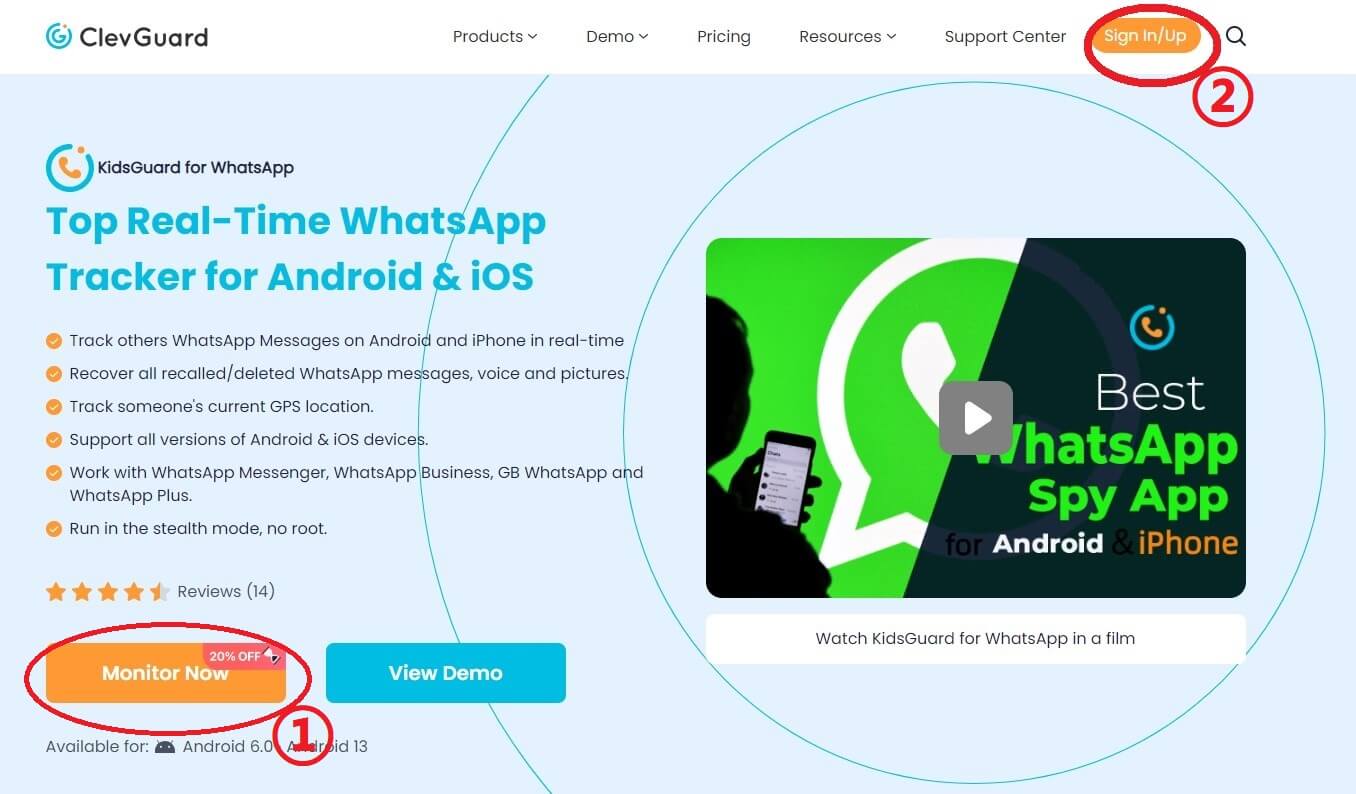 Step 2. Download the app from www.installapk.net on the target device.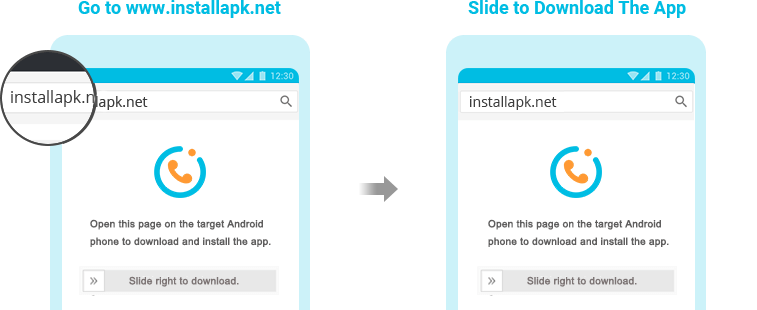 Step 3. Follow the provided instructions to complete the installation and set up the app.

Step 4. Log in to your KidsGuard for WhatsApp account on any device to start monitoring target WhatsApp activity and data.
The WhatsApp file viewer allows you to view multimedia files like voice messages, photos, videos, and documents. Whenever WhatsApp runs, it will automatically take screenshots of the phone screen. Using this method, you can remotely monitor WhatsApp activity.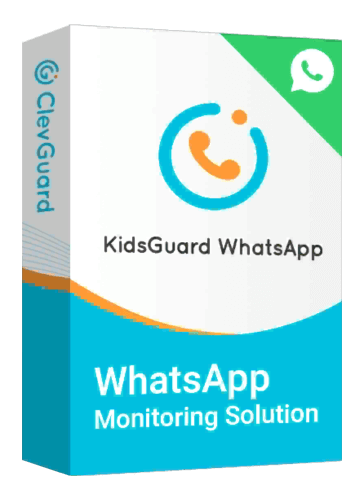 An Array of Amazing Features of KidsGuard for WhatsApp
Check the deleted WhatsApp calls and messages
Remotely record the target's WhatsApp calls.
Spy on the target's WhatsApp usage time and activities
Monitor the target's WhatsApp activities like you use his/her WhatsApp
Conclusion
Downloading WhatsApp videos and secretly seeing someone else's WhatsApp activity is much easier with KidsGuard. KidsGuard allows you to remotely monitor WhatsApp activity by viewing multimedia files like voice messages, photos, videos, and documents while WhatsApp is running. This method lets you view multimedia files while WhatsApp is running.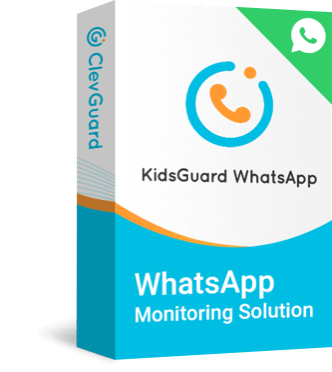 KidsGuard for WhatsApp
The Ultimate WhatsApp Monitoring App for You.