Anyone who uses LINE knows that it can be a great way to communicate with friends and family. But did you know that you can also track someone's LINE chat history? In this post, we'll show you how to do just that. Whether you're worried about someone's safety or need a way to clear up doubts in your relationship, tracking others' LINE chat is a great solution. So read on to learn more!
Can LINE or LINE Chat be Hacked?
Although it may seem like LINE and LINE Chat are invincible to hacking, the reality is that they too can be compromised. The sheer volume of information and data sent over these platforms creates a rich trove of potential targets for cybercriminals. Moreover, many people use the same passwords for their LINE accounts as they do for other online reports, making it easier for hackers to gain access to additional sensitive information.
Additionally, some spy apps allows you to hack someone's LINE without their consent anonymously for positive reasons. They don't require the user's LINE account password, no harm to their account, just a monitoring app that tracks the user's LINE activities on the corresponding smartphone.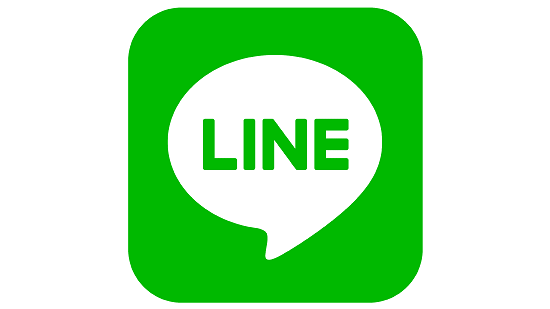 How to Track LINE Messages?
Here we have found a powerful LINE tracker which is KidsGuard for LINE. With KidsGuard for LINE, you can easily monitor someone's LINE account, including their call log, messages, media, group chats, and date and time, without letting them know that you're monitoring their LINE account.
Steps to Monitor LINE Messages
The process is easy. Below we've summarized the steps from downloading KidsGuard for LINE to setting up the account for monitoring in three straightforward steps:
Step 1. Sign-up and Create Account
The first thing to do is create your account. Click the "Monitor Now" button below to sign-up on KidsGuard for LINE with a valid email address and password. Then choose a plan based on your needs.
Step 2. Download and Setup the App
After creating your account, you've to install the monitoring APK of KidsGuard for LINE on the target's phone. Then follow the onscreen instruction to enable all the permissions so the app can monitor the LINE without any issue.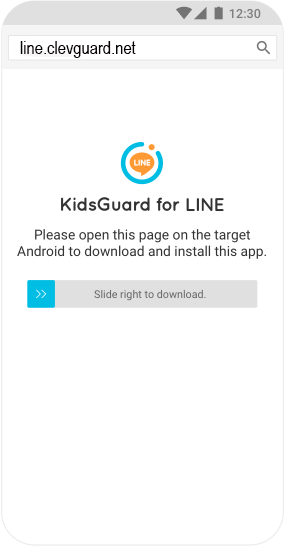 Step 3. Monitor LINE App Remotely
That's it! Now, you can quickly start monitoring the LINE chat of the target's phone from the dashboard of your KidsGuard for LINE.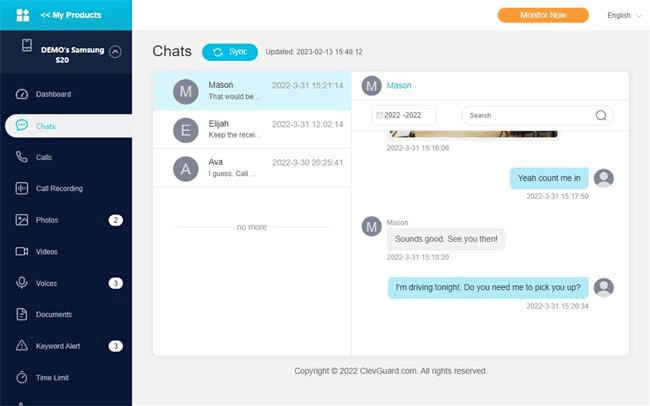 What Else Can You Track on LINE with KidsGuard for LINE?
For a better explanation of what KidsGuard for LINE can do, here's the list of monitoring features of KidsGuard for LINE:
Monitor Shared Videos & Pics:
With the KidsGuard for LINE, you can monitor all the shared media of the target's LINE account. This includes videos, photos, audio, and chatting audio in the chats or groups. You can also export the media to your KidsGuard for LINE account and can download the media to your device.
Check Chatting Audios:
The chatting audio is the audio chat message used by the sender and receiver to talk with each other through voice messages. You can easily listen to and download all the audio messages of LINE with KidsGuard for LINE.
View Call Logs:
The call logs refer to the call history and data made on LINE. It tells the time, date, type of call, incoming or outgoing situation, the total number of calls to that person, and the duration of the ring. With KidsGuard for LINE, you can access the call log of the target's LINE account.
Capture Screenshot Automatically:
There might be some scenarios when you need to know what your loved one is doing on the LINE at the moment. For that purpose, KidsGuard for LINE has introduced the screenshot feature. It allows you to take a real-time screenshot of the screen and import it to your dashboard.
Check LINE Activities:
You can also access some other LINE features, including login details, profile photo on the account, status, and more.
Export All Data:
With KidsGuard for LINE, you can easily export all the above data to the dashboard of your monitoring page. You can even download the data to your device for offline use.
FAQ about Tracking LINE Messages?
Q1. Can Deleted LINE Chat Messages be Read?
Yes. With KidsGuard for LINE, you can view all the deleted messages of LINE.
Q2. Do I Need to Root My Phone?
No. You don't need to root the target device to use KidsGuard for LINE. The App works without rooting the phone.
Q3. Can the Target Person Know that I'm Tracking his LINE Messages?
No. KidsGuard for LINE is designed to be undetectable on the target's phone, so he doesn't get any clue about who is tracking him and what you are monitoring.
Q4. Can I Track Multiple Devices with One App?
Yes, with one KidsGuard for LINE subscription, you can use up to 3 devices simultaneously.
Q5. Is it Legal to Track My Child's LINE Account?
Yes, tracking your child's phone or tablet with KidsGuard for LINE is legal as long as you have your child's consent. You should also make them aware of the App and why you need to track their device.
Final Words
KidsGuard for LINE is one of the best parental control apps available currently. It's packed with many features that let you monitor all aspects of your child's online activity. We hope this article helped you understand the App and its components better.