Whenever you want to download apps from App store of iPhone, you can download it within seconds without any notification and there is no need to trust an app for iPhone when downloading from App Store.
But when you are going to install any application from any other developer, you need to trust an app. Read this blog to know the most important thing that how to trust an app on iPhone and other useful tips.
How to Trust Apps on iPhone?
There is no need to trust an app downloaded from App Store on iPhone. While establishing trust for other apps downloaded from other developers than the App Store, you need to make sure that you have an active internet connection to check the app developer's certificate.
If you don't have an active internet, your iPhone will display a message 'Not Verified'. To utilize and trust app on iPhone tap the 'Verify app' option whenever you connect to the internet.
Here are some simple steps you can follow to trust any app form iPhone.
Download the app if you believe you can trust it.
A message will appear informing you that the app's developer is "Untrusted" and that the app cannot be used on your iPhone. To dismiss the message, press "Cancel".
Go to the "General" tab in the Settings app.
Scroll to and tap the "Profiles" tab, which might be called "Device Management".
The untrusted app in question will be listed in a section titled "ENTERPRISE APP." It should be tapped. 6. On the following page, click the words "Trust Name of App".
Confirm your selection, and if prompted, click the words "Verify App" to confirm your selection.
You can now come back to the home screen. Here the app icon is showed and start it just as you would with any app downloaded from the App Store.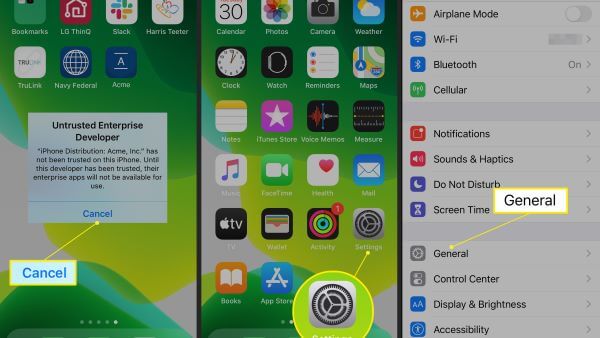 How to Install Apps on iPhone from iTunes?
iTunes is also an iPhone application which allows iPhone users to install and download content without any verification. iTunes is already verified application for iPhone users.
Installing iTunes from iPhone is quite simple and easy and is most widely preferred due to its unique features.Trust app iPhone pop-up is not required for iTunes also.
To install apps on iPhone from iTunes you need to follow some simple and easy steps:
First of all, open the "Settings" app on your iPhone and then choose "iTunes and App Store".
Here you will find "Apps" option under "Automatic Downloads". Just turn it on.
Also turn on the option: "Use Cellular Data".
Related Read: [Solved] How to Share Location Between iPhone and Android Phone?
How to Fix "Unable to Verify App" on iPhone?
Mostly we get a pop-up message "unable to verify app" on your iPhone. There are a few reasons behind this which we will discuss now that how to make an app trusted on iPhone by fixing the issue "Unable to Verify app".
Here are some important and common reasons due to which we got this problem.
Wi-Fi Connection not stable.
iOS update corrupted.
Application not meeting the violation policies of Apple Store.
These problems are so much complicated but needs a little understanding to follow some simple steps and can be resolved easily. Here are some details below:
Double tap on the Home button and swipe up the settings app to shut it down.
To resolve minor glitches of memory problems or any loading, you can refresh your device.
If there seems to be network issue, go to "Settings" and select "General" and then the click on "Reset Network Settings".
You can also delete the update of your iPhone to resolve the issue of "unable to verify app".
Related Read: [Fast Ways] How to Find Your Lost or Stolen iPhone?
What are the Potential Risks of Installing an App from unknown Source?
There have been found several risks while installing applications from third parties or unknown sources. If you install a malicious app in your iPhone, it can lead you to a great risk.
The key risk found is the breach of privacy and your data. Downloading an application from unknown source may slow down your iPhone or it may even make you unable to use it.
The third-party apps may have a motive to breach your privacy and they can get your personal information which could be your phone number, email, device information etc.
This kind of unknown developer apps might come with backdoors that may allow threat groups to access your device and even they can block you from using your device.
They can even get full access to your iPhone and can get all the data from your email, other social media applications and even your whole iPhone and may get your pictures and videos, which in future they can abuse in either way and can even blackmail you on this and can demand anything they want like money or anything else.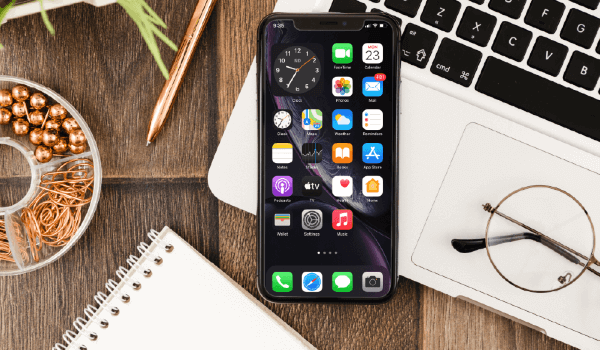 How to Stay Safe While Using Third-Party Apps?
Trust app on phone is a feature to manually verify the application going to be installed. For every problem there are always a number of solutions available but the important thing is to choose the best solution of any problem.
There are several situations when you need to install an application from an unknown source when that application is not available on Google Play Store or App Store at this time there are several things to be kept in mind.
There are several applications which can be used to make your phone stay safe from third-party threats. One of the best applications ever viewed and experienced is the ClevGuard.
It is an application that helps you to stay safe from malicious applications. Its real time mode will let you aware of any such kind of application you are going to install on your phone that can harm your phone.
Using ClevGuard, you will be notified and alarmed as you will try to install an app that is not safe. ClevGuard blocks the application to be installed if it has some malicious content and do not allow it to access your phone.
How to Set up ClevGuard?
Step 1.
Click
Get it on Google Play
button below to download and install ClevGuard on your phone.
Step 2.
Open ClevGuard, click the
Scan
button to begin scanning all phone files.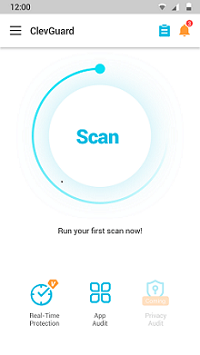 Step 3.
After scanning, ClevGuard will present a result list for you. You can check the malicious software on your phone and click
Resolve All
to remove them. Moreover, you can open the
Real-time protection
feature of ClevGuard to avoid dangerous third-party app attacks.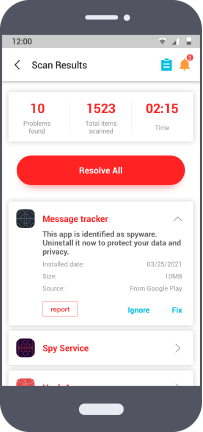 How to Distrust an App on Your iPhone?
If you feel there is any application you have installed from third party and have made it a trusted app in iPhone but there is some risk of breach of your privacy, you have a chance to un-trust that app, so the iPhone can block that application to access your phone.
Just to break all the trusted connections, you can reset your privacy and location settings. If you don't want to reset them, then simply go to "Settings" and choose "General", there you will tap on "Reset Network Settings".
By selecting this, your network settings will be reset and even also your Wi-fi passwords too.
Conclusion
From all above discussion, we can conclude that iPhone is very much concerned about the privacy of its users. It only allows you to install applications from App Store without any delay but in other cases where you want to download applications from other developers, iPhone will ask you to verify the application.
Methods have been described to show that "how to verify an app on iPhone". There are several applications that work as an anti-spy and protects our device from malicious applications. The best one discussed above is ClevGuard, no fake application can be allowed to get installed if you are using this application.