Question:
I think someone is spying on me through my phone, but I don't have actual evidence. If my phone has been hacked, how can I verify and catch someone spying on my phone?
There's no doubt that smartphones are today's most used gadget for everyone. More importantly, there are lots of private information stored in the mobile phones. That's why hackers and spying agents are always searching for their new targets to steal your data from your phones.
If your phone has been hacked, it is time for you to learn how to catch someone spying on you. In this article, we have revealed the most effective methods for catching the spying person in order to protect your privacy. Now let's get into it!
Is Someone Spying on Me?
Do you feel that someone is spying on you but you are unable to confirm it? Here are some signs that you can check first to see if someone is spying on you or spyware is running at the background of your device:
1. Phone is Overheating: We know that the phone's gettting hot is a common phenomenon in our daily lives. However, unfortunately, it's also one of the most common signs that shows that your phone is being spied on by someone. Spyware software's transmission with the receiver requires the processing and resources from the CPU, will heat your smartphone more than usual. If your phone is often overheating, you should be aware that your phone might be hacked.
2. Battery Drains Fast: If you find out your phone battery drains fast, you should be cautious that you might have been spied on as well. High processing and heating are proportional to battery drainage. When your device's CPU receives load, it requires more power, and your smartphone's battery is the one that will supply that extra power to the CPU. As a result, you'll notice faster battery drainage than usual.
3. Get Strange Text Messages: Sometimes, the spyware apps perform activities with other 3rd party and system applications and will send you some strange text messages such as "camera in use," "microphone in use," "data exported successfully," and more. At that time, you should be thinking about that if your phone is being spied on by others.
How to Catch Someone Spying on Me?
If you are worried about phone spying and want to catch the stealer and eliminate it from your smartphone, in that case, below, we've written practical methods on how you can identify if spyware is working in your smartphone or not and how to catch someone spying on you: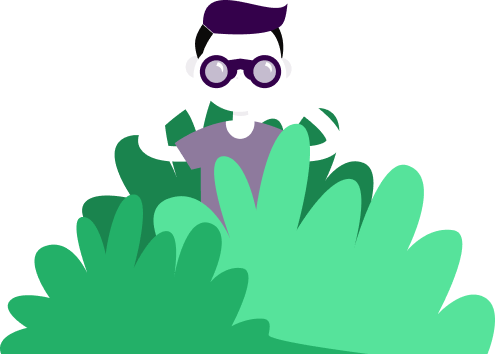 Method 1. Scan Your Phone with ClevGuard Anti-Spyware
The best, easy, and most effective way to identify the spyware is by scanning your phone with ClevGuard. ClevGuard is the world's leading anti-spyware security application that focuses on making your phone free from any 3rd party spyware services. Unlike other anti-spyware, ClevGuard uses advanced irreplaceable technology which intelligently identifies the spyware.
1. How to Catch Someone Spying on Your Phone with ClevGuard
Now, let's see how to use ClevGuard to catch someone spying on your phone in 3 easy steps.
Step 1. Download and Install ClevGuard
The first thing you need to do is to download the ClevGuard application on your smartphone. Where can you download it? Well, just click the "Google Play" button below, and then you can download and install ClevGuard on your phone within 2-3 minutes.
Step 2. Scan Your Phone
After installing ClevGuard, all you need to do is to open ClevGuard and tap "Scan" button to scan your phone. ClevGuard will automatically recognize which app holds the spyware characteristics and report it to you. Then you can catch which app is spying on you.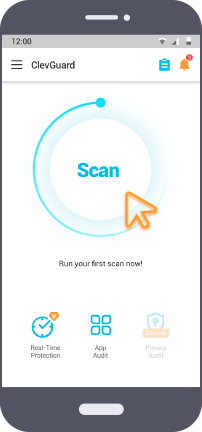 Step 3. Catch someone Spying on Your Phone
After finishing the scanning process, you can check the scanning report to catch the spyware that is spying on you. Then you can click the "Reslove All" button to radically clean all the spyware on your phone.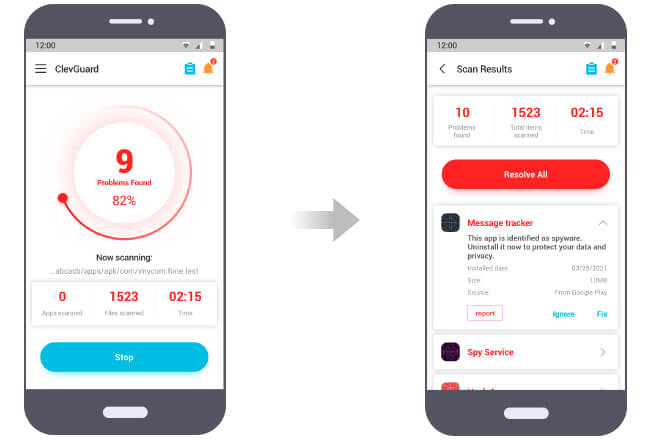 2. What Can ClevGuard Do for You?
Is ClevGuard just a standard anti-spyware application? Of course not! ClevGuard is an all-in-one security solution to all your privacy-related problems. Below are highlighted features of ClevGuard: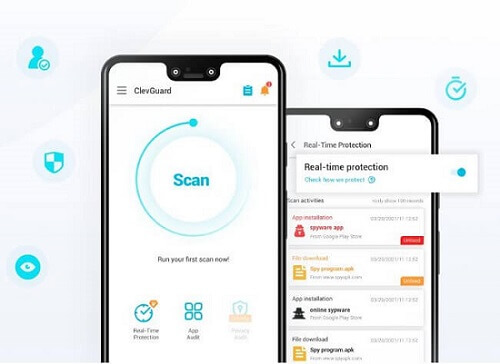 Fast and Full Phone Scanning: ClevGuard offers detailed and in-depth phone scanning. It will scan the spying apps and check any malicious files on your phone in quick time.
Real-Time Protection: The real-time protection lets ClevGuard keep scanning and running in the background. This method will let you use your smartphone without any worries of being tracked. Besides, ClevGuard will inform you in real-time if something suspicious happens in your smartphone.
Email Breach Checking: This feature lets you check your email if it's a part of an email data breach or not. ClevGuard uses the most updated breached email. All you need to do is to enter your email; ClevGuard will match your email from billions of emails in its breached email database. If your email matches, it means our email data has been leaked on the internet.
Junk Files Cleaning: ClevGuard has a feature that cleans up trash files. This feature allows you to delete all of the junk files on your phone, freeing up phone storage and speeding up your phone.
Spy Camera and Microphone Recording Catching: This feature is essential in today's era. This feature lets the ClevGuard keep a strict real-time eye on those applications which try to access your camera and microphone anonymously in the background. Once there is any app is taking photos or recording your voice, ClevGuard will notify you right away.
Method 2. Set Traps via Text Messages
Also, here is another way to catch someone spying on you, but it's complicated than using ClevGuard. Essentially, you can lay a trap for the hacker by giving a link to a friend, but make sure your friends are aware that they should not click this link.
Any clicks on this link will be tracked, and some basic information about the person who clicked it will be recorded. If the link is clicked, you know that your messages are being read by someone else. Let's look at how to do it: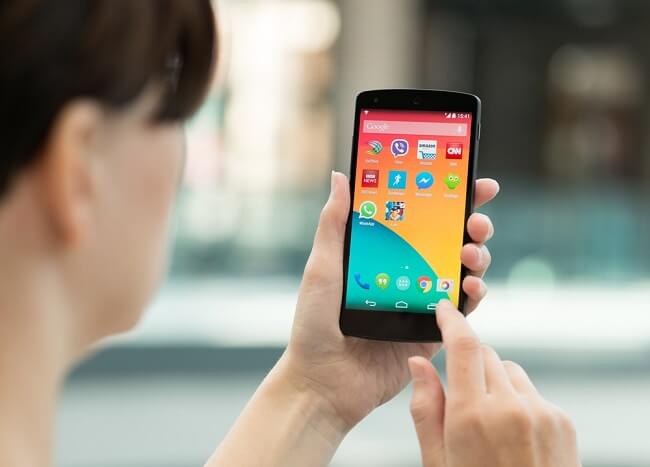 Step 1: Open a link tracking service websites such as bitly and iplogger, to check if someone has opened your link or not.
Step 2: Enter a link that is used to track the clicker and click "Shorten". Then your tracking link will be created.
Step 3: Send this link in one text message to some of your trusted friends.
NOTE:
Remind your friends do not open or click this link, as the website will record who clicked or opened this link.
Step 4: Set a note of "Link of Viewing Statistics", if the spy opens this link, you can get a notice, and then you can check who has opened your link on the website, and catch someone spying on you.
Method 3. Send Out Fake Information
If you suspect someone is spying on you, such as your partner, family member, or ex, this method might be applied to you.
For example, you send one of your friends the wrong information about yourself by text messages, and let him/her keep this secret. If you hear this secret from somebody, it might mean that this person is spying on you.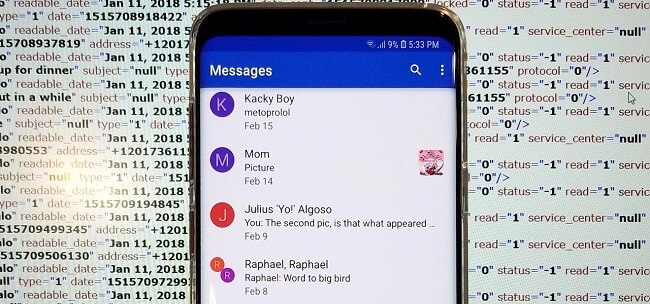 Extra Tips: How to Protect Your Phone from Being Spied on
There's no wonder getting spied on and tracked by someone else is the worst nightmare for every person. So why not and take precautions in advance to prevent it? Below is a brief overview of it:
Using ClevGuard: Of course, ClevGuard is the best, easy, and most effective way to remove any spyware from your phone.
Change Password Frequently: A spyware can even get into your smartphone through our online accounts, which are logged in on our phone. That's why you might need to change your password frequently.
Use Strong Password: Always use a strong password! Using an easy password for our ease might put you in trouble in the long term.
Prevent Installing Apps from Unknown Sources: Installing APKs from the internet is the most common way of welcoming spyware into your smartphone.
Update Phone's OS Regularly: In Android, it's infrequent to get an OTA update unless you're using a premium flagship. However, if you do receive an update, you must update your smartphone! Your smartphone update might include security features!
Final Words
In today's era, smart phones have become the most personal gadget for everyone. That's why your enemies, or people who have doubts about you, always try to spy on your smart phone to know and steal your information. Therefore, protecting your own privacy is essential. If you want to protect your privacy at any time and anywhere, ClevGuard will be your best choice.