Are you curious about your kid's activities? Where does he/she go? What he/she is searching on the internet? To whom he/ she calls or texts. And many more questions in your minds. Sprint kids watch is the best option to keep you in touch with your child.
The sprint watch for kids is available in the market with multiple interesting features. Like real-time location, Talk and texts, and Virtual boundary limits alert. In short, this watch has all types of security features, that every parent is looking for. In this article, we will guide you more on Sprint kids watch and some parental control applications.
Does the Sprint have kids watch?
On 2nd February 2020 Sprint media team announced that they have designed a smart watch "WatchMeGo" for kids. The WatchMeGo device has different features and is suitable for kids with age ranging from four to twelve years. When a child wearing the WatchMeGo device, his parent will be able to monitor him virtually. Each Sprint kids watch has the following features.
Real-time GPS location.
Voice messages.
Text messages.
Dedicated help button "SOS".
It is worth mentioning here that other brands also offer smart watches for kids with the same features. However, they are a little bit costlier than Sprint watches for kids. In the next topic, we will discuss the 5 Best Kids Watch brands. So keep in touch with us.
The 5 Best Kids Watch
Different brands offer smart kids watch. The real race is among the different brands like Samsung, Apple, etc.  Here we will perform a short comparison of The 5 Best Kids Watch.
1. WatchMeGo
WatchMeGo is a smartwatch from Sprint designed for kids. It's a full-featured smart device for kids ages 4 and 12 that allows parents to accurately track their child's movements while they're away.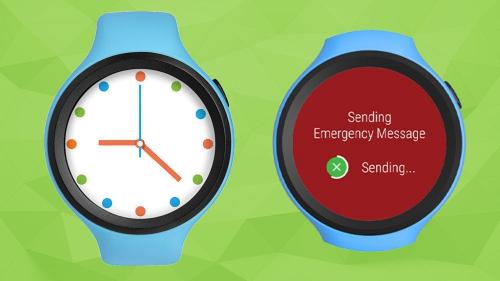 Pros

The Sprint kids watch is equipped with multiple features like real-time GPS tracking, Voice and text mode messaging, and an SOS button in case of emergency.
It offers Geo fencing and supports 4G network frequency.
The battery life is good, and the product is IP67 Water-Resistant.
Cons

The Sprint kids watch "WatchMeGo" does not have a camera.
It does not support two-way calling.
Black or white screen issues are common in these types of watches.
2. Tracker +
Tracker+ is a very basic tracking tool, because it does not have additional functions such as games and entertainment, but the function of tracking children is excellent.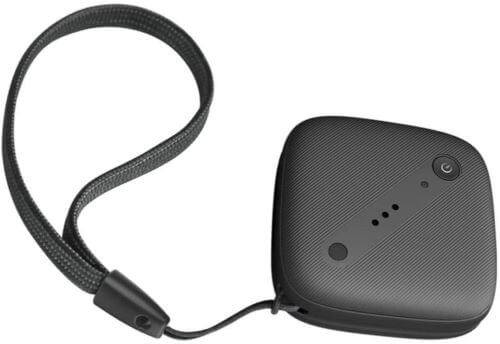 Pros

Different tracking modes like steps counts, distance, time, calories, etc. Sleep monitoring and social network alerts.
Availability of Camera.
Water-resistant and good battery timing features.
Cons

No Games, Two Way calls, and messaging facility are available.
Heating problem during calling.
Pairing problems with phone.
3. Apple Watch
Apple Watch is an expansion of iPhone's functionality and a great notification and control center. Collecting movement information is another important feature of the smartwatch, and Activity is a movement tracking app specifically for Apple Watch.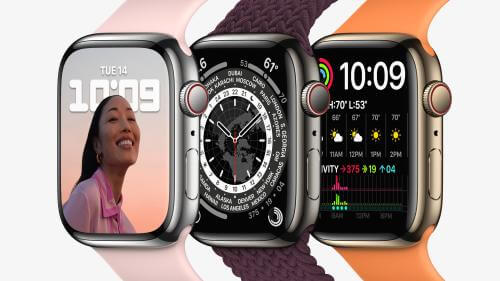 Pros

Apple Watch is equipped with many features like software updates, superb user experience, and reliability.
It tracks your heart rate and counts your steps and optimizes your health.
It supports Wi-Fi and LTE networks.
Cons

It connects only with an iPhone. Hence Android users cannot connect with Apple watch as they do in the case of Sprint kids watch.
Apple watch is too pricey. A child with an Apple watch may target for theft, snatch, and bullying.
4. Samsung Galaxy Aactive 2
Galaxy Watch Active2 allows users to experience unrestricted connectivity without the need for a cell phone. Supports 7 sports auto-detection modes including running, cycling, and swimming.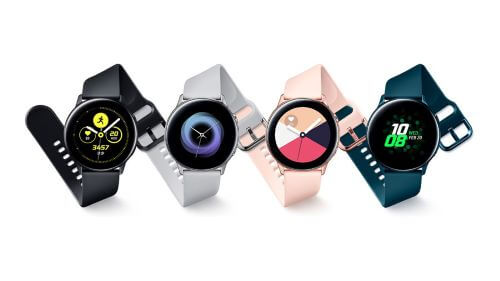 Pros

This Sprint kids watch is durable, and have an extra storage feature.
Water-resistant IP68, with the availability of games and support of LTE Connectivity and GPS.
Good battery life, health, fitness, and other social networks notification tracking facility.
Cons

Samsung Galaxy Active 2 has poor Bixby performance.
Limited app support and water lock mode make it more annoying.
The non-availability of Geo-Fencing function.
5. The TickTalk3
TickTalk 3 is the advanced unlocked 4G universal kids smartwatch phone that combines video calling, voice calling, Wi-Fi calling, smart messaging and location tracking features into one simple device.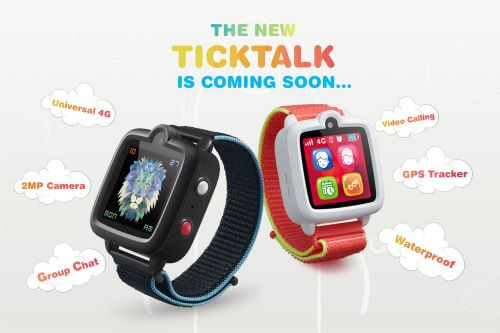 Pros

Availability of 2MP Camera.
It supports Data, GPS connectivity, two-way calling, messaging, and video calling.
Different modes like super hearing mode and Don't disturb mode make it more favorable than other kids watch.
Cons

Non-availability of Geo fencing feature.
The Battery Performance is good but could be better.
Why Is It Important to Buy a Kid's Watch?
There are different reasons which state that you should buy a smart watch for your kids. We are including some main reasons.
To keep an eye on your kids. Whether they are in school, park, or anywhere? A smart watch ensures a healthy relationship between a parent with their kids.
It ensures direct communication between kids and their parents, where the mobile phone is not an option.
It creates safe zones, ensures real-time tracking so that kids do not move outside the defined safe zone.
Kids watch has a facility of SOS. So they can reach their parent and 911 authorities in case of emergency.
How Does a Kids Smart Watch Work?
The basic function of kids smart watch is to monitor and to ensure the safety of kids. Therefore, almost all smart watches for kids have some basic features. This includes GPS Tracking, SMs, Call, and Emergency button. And the working principle is also based on these functions.
Every smart watch for kids has a GPS tracking facility. So a kid wearing the watch is real-time tracked by their parent.
Another feature that the smart watch has is the Emergency button. If a kid is in an emergency, he/she can call their parent and 911 by clicking SOS Button.
Some kids smart watches have the feature of two-way calling. However, this feature is not so common. By using these features, they can call or text their parent and friends.
How Do I Protect Children Without a Watch?
Although most of the parents consider Sprint kids watch as the only source for tracking their children. Living in a digital world, it is almost impossible to look at other things. However, this is not the only option. There are so many other options, that parents can adopt to track the daily activity of their kids.
KidsGuard Pro for Android - Alternative of Sprint Kids Watch
KidsGuard Pro for Android is another smart way to track your children. Sometimes it is considered as an Alternative to Sprint Kids Watch.
The application helps parents to monitor the activity of their children on smart devices. The application has the following features.
Using this software parents can check the real-time GPS location of their kids.
They can view text messages and call records of their kids.
A parent can monitor and track the browsing history.
The software also helps parents to check the emails and social media activities of their children.
Using KidsGuard pro parents can see stored videos and photos in their kid's smart devices.
How to Set up KidsGuard Pro for Android?
We can set up KidsGuard Pro for Android in three simple steps.
Step 1: Create your account for KidsGuard Pro for Android
Click the "Sign Up" button to create a KidsGuard Pro account with a valid email address. Then you need to purchase an advanced plan to use all advanced monitoring features.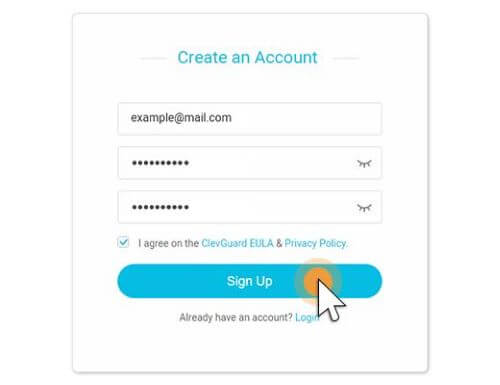 Step 2: Download the KidsGuard Pro app
Now go to the website www.clevguard.net and download the latest version of KidsGuard Pro APK. Then go to File Manager-Downloads and Tapthe APK file for installation.

Step 3: Start monitoring your kid
After you have completed the installation and App setting Process. The last step is to verify your account and set it up on KidsGuard Pro online dashboard. Now you are ready to start monitoring your kid.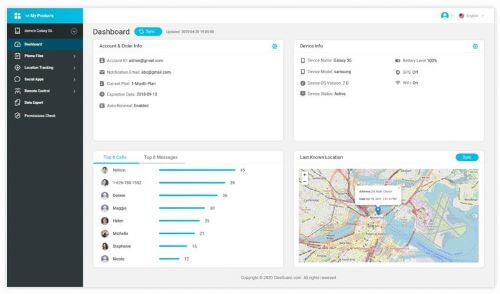 Conclusion:
Well, in this article we had a detailed discussion on Sprint kids watch. The basic purpose of this article is. How to monitor your kids? Different types of sprint watch for kids are available in the market. You can buy it according to your needs and price ranges.
Besides this, we also discussed that smart watches for kids are not the only source of monitoring your kids. You can use different parental monitoring apps like KidsGuard Pro for Android to keep an eye on your child.