Twitter has become a popular social media platform for millions of people. Some people don't even realize that Twitter is a big-time porn hub. What we are about to tell you might surprise you, but most of us have seen it at least once.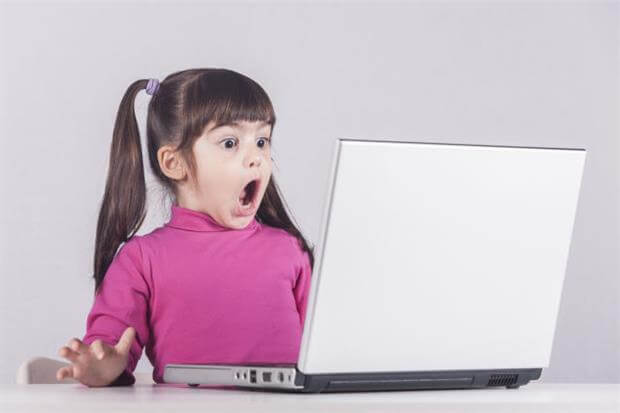 The website can be daunting for some, but for parents who want to ensure their children are protected from harmful content on social media — Twitter is a great place to start. If you have children and are wondering how to protect them from adult content on the web, it's important to understand how. And we are here to help. Keep reading to know all the information you need about Twitter porn and how you can save your children.
Part 1: Why Does Twitter Allow Porn?
Unlike other social media platforms, you must think, why does Twitter allow pornographic content?
There is only one reason behind this: Twitter believes in balancing modest content management and user freedom of expression. Twitter has a content policy to protect young users from harmful information, but it is not strict enough.
Furthermore, Twitter permits users to share graphic violence and pornographic photos in Tweets, but only if the content is marked as sensitive. Unless another user detects a violation of this material, this marking is done by the user and not automatically by Twitter.
Those who look for this stuff on purpose will not report the infringement. Although the content is labeled as sensitive, there is no age restriction.
Part 2: Why Children Choose Twitter to Find Porn?
People, particularly kids, can discover social media porn like Twitter pornographic for a simple reason. When a youngster uses Twitter, people are less distrustful. Twitter is perceived as more of gossip or a new site. Finding pornographic on Twitter is not a natural concept. In that situation, youngsters will have no trouble finding and watching porn on the internet.
The second reason Twitter is the most popular site for discovering porn is search engines. The twitter's search bar is identical to Google's. A simple search for the term porn gives a massive collection of videos.
Other social media platforms demonstrate how to discover porn on Twitter. Overall, youngsters may easily find and watch porn on Twitter.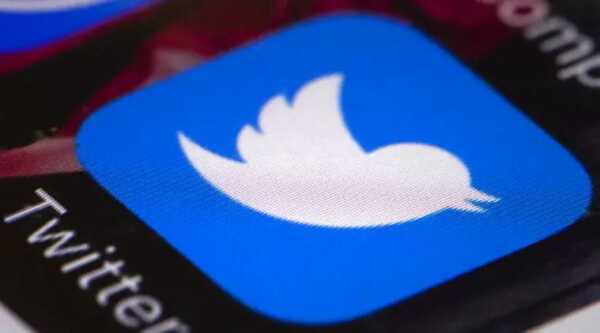 Part 3: How Kids Find Porn on Twitter?
Today, kids are so smart they know how to search for things on the internet. They just wait for the moment when their parents aren't watching them, and they start searching for porn. They go to the search bar and write porn or sex, and many videos appear in the feed. It's kind of easy for them.
The new generation is too smart; they also try to erase the search history, so their parents don't find a single thing.
So, remember, as a parent, it's your responsibility to keep your eyes and ears open, and we will tell you how you can stop your kids.
Part 4: How to Block Porn on Twitter
There are several methods for blocking material directly in the Twitter app.
The Twitter App has a "Privacy and Safety" section under "Settings and Privacy." You can restrict nudity, sexual material, and violence in Direct Messages from this page.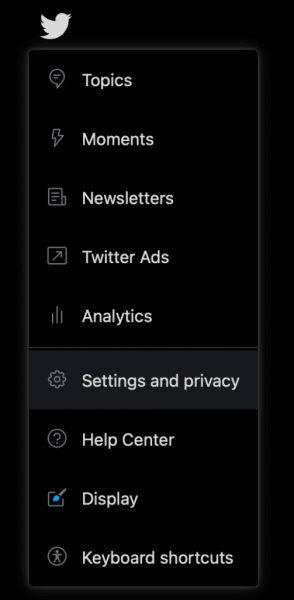 Under the "Safety" header, you can also block accounts in this section.
Finally, you have the option to "Mute" accounts and terms. When you mute an account, you will no longer see its tweets on your timeline. When you mute words, you will no longer receive new alerts for tweets containing those words, nor will you see tweets containing those terms on your timeline.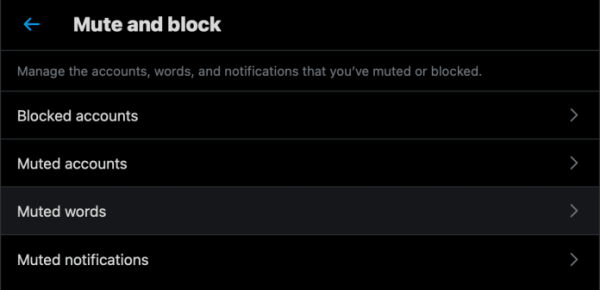 Part 5: Protect Your Child from Twitter Porn with KidsGuard
With kids having access to the Internet, it's easy for them to get into bad things online. Whether on a personal or professional level, you have to ensure that your child is safe from inappropriate content. And we are here to help you by recommending a parental control app named KidsGuard.
KidsGuard can help you keep your child safe from Twitter content that could be harmful to them. It blocks all inappropriate content from being seen by anyone in the family and allows you to control what they can see. It is an award-winning parental control app; allows you complete control over your child's mobile and tablet activity. It's never been simpler to block applications and websites, manage screen time, take remote screenshots, create geofences, and track your kid's real-time location!
Using the KidsGuard app is a great way for parents to keep their kids safe from inappropriate content on Twitter!
How to Use KidsGuard to Protect You Child from Twitter Porn?
You have to follow the steps below to use KidsGuard app if you really want to protect your child.
Step 1. Install KidsGuard App on Parent's Phone
First of all, install KidsGuard app on your Device from Google Play store or Apple App Store. After registering and creating one, you may now log in to your KidsGuard account.
Step 2. Install KidsGuard Jr. App on Kid's Phone
Then go to the Dashboard. Click "Bind Now" to copy the downloading link or scan the QR code on your kid's device to install KidsGuard Jr. on kid's Android phone.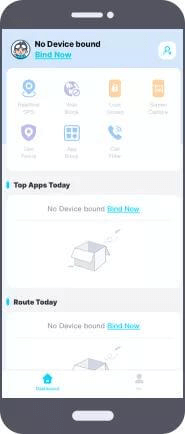 Step 3. Connect Phones to Set up Parental Control for Kids.
Now you have connected both devices. Then you can establish boundaries. If you want to block porn, open Web Block and choose Pornohraphy and Adult to protect your child.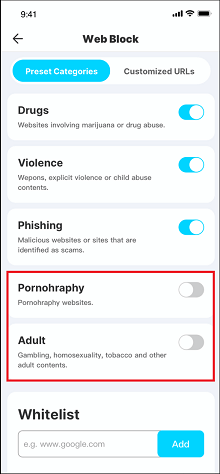 What Can KidsGuard Do to Protect You Child from Twitter Porn?
KidsGuard has a lot of features which will help you to protect your child from twitter porn. Here are a few of them.
App Block
This tool blocks some distracting applications or application types from running. It means you can block Twitter from your kid's device.
Web Block
This program allows you to block websites by category in Chrome among other things. This is an effective way to block porn websites for your kids.
Activity Report
You can view detailed daily, weekly, and monthly records of your child's internet activities on the dashboard.
Keyword Alerts
You can block certain keywords, and if your child uses the blocked keywords, you will get an alert.
Browser History Tracking
KidsGuard allows you to check all your kid's browsing history even it's deleted. You could also
see incognito history
 to see what your kid's has been hiding.
Part 6: Other Ways to Protect Children from Twitter Porn
If you don't want to use a third-party tool, there are other ways you can use to protect your lovely child. We will tell you top three ways which will really help you.
Internet Filters:
First, you should ensure your kids have an internet filter on their devices so they can't access inappropriate content. This is especially important if they have friends who aren't very mature or responsible for using social media.
Talk to your Kids:
Children are naturally curious and will find their way onto social media sites. But they're also impressionable and may not understand what they see there. So, it's important to have an open discussion with them about the dangers of online porn—and how to avoid it.
You can start by asking questions like, "Have you ever seen anything inappropriate on there?" This will allow you to open up a conversation with your kids and begin teaching them how to identify inappropriate content online.
Set Limits:
One of the most common ways to protect children from Twitter porn is to set a time limit on their access. This way, if they aren't able to see any inappropriate content, they can't see it. It also prevents them from accidentally coming across it when they try to check something else out on their phones.
FAQs about Twitter Porn
Here are the answers of the frequently asked questions about twitter porn.
1. How to report porn on Twitter?
If you want to report inappropriate content on Twitter, follow the steps:
Go to the Tweet that you want to report.
Select the symbol at the top of the Tweet.
Choose Report Tweet.
If you choose It's abusive or hurtful, we'll ask you for further details about the problem you're reporting
2. What is Twitter porn?
Twitter is not a regular video-streaming porn site because it is not its primary function. Pornographic content on the network, like all of its content, consists mostly of small snatches of explicit material. These are usually static photos, looping animated GIFs, or short films.
3. What is Twitter's policy on porn?
Twitter revised its Sensitive Media Policy in November 2019, noting that "you may not publish media that is extremely gory or broadcast violent or adult stuff within a live stream or in profile or header photographs." Sexual violence and assault shown in media are likewise prohibited."
Conclusion
We hope this guide has helped you block all the adult and porn-related content on Twitter. So, next time when you want to show off your tweeted items to your kid, you can be sure that they wouldn't see any inappropriate content.