Question: What is the best free sleep app?
The sleep app helps you to sleep well additionally it counts how many hours you sleep and what are the disturbances throughout your sleep. It also gives you a sleep solution.
Moreover, the Sleep apps are available on smartphones, watches, or a tablet. These apps help you to get quality sleep. They are beneficial to make your sleep schedule and help you wake up energized and fresh.
In this article we have mentioned 5 best sleeps apps to help kids sleep better.
Part 1. 5 Best Sleep Apps for Kids
1. Moshi app
The Moshi app has only audio and there is no video in it. This app includes stories, music meditation, and tranquil sound. That's why it is good for little kids.
In addition, this app is trending in 60 countries and has won many awards. If your kid likes fantasy and colors, then this is the best option for him. It contains illustrated stories which engages the kid.
The Moshi app is suitable for kids between 3 to 7 years. You can get its subscription for 40 dollars annually. It is Available in google play and the app store.
Moreover, the NYU Langone study was done on 30 children for 10 days. It was found that kids who use the Moshi app fall 28 minutes faster as compared to those who don't use this app .Their sleep period was also 22 minutes more. The night hours are also reduced by 50 percent.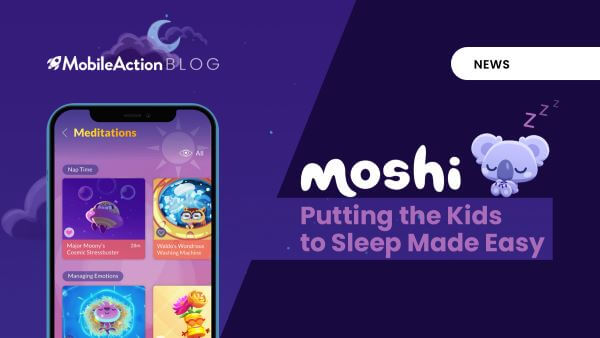 Pros
It is available at a low price.
Easy to use for parents of any age.
7 day free trial of Moshi.
Very effective sleeping app for kids.
Cons
This app contains no video.
Limited options are available in free mode.
2. Mindful power
The mindful power app is beneficial for kids above 6 years. This app helps to concentrate, calm one's thoughts, and be more alert in actions.
In addition, this app tells the stories to kids in a youthful voice. It aids in relieving stress and anxiety. This enables the kids to control their thoughts. So it is a highly recommended sleep app for kids.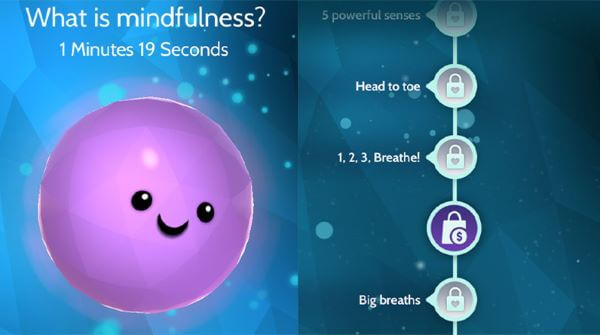 Pros
It is free of cost.
Available in-app store.
Helps to release stress and anxiety in kids.
Cons
It contains only voice.
Few premium features cost 4.68 dollars.
3. Smiling app
The best thing about smiling in mind is that it is a shared experience between a kid and his parents. It is the best for kids above 5 years old. It makes the bond between parents and kids strong through certain activities like hugging before bed.
Moreover, this app also gives the children a sense of safety before sleep. The audio track is available in the Australian man's voice. Additionally, this app is best sleep recorder app useful for people of all age groups.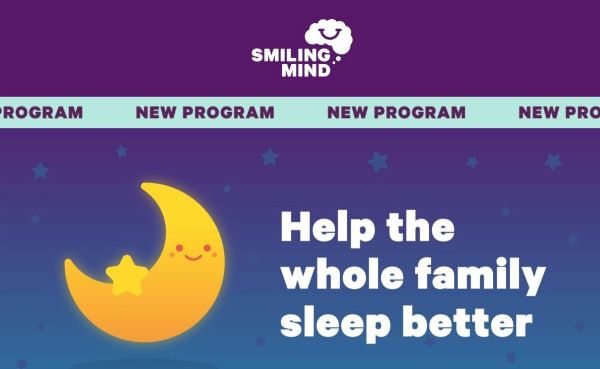 Pros
It is free of cost.
Available on google play and app store.
Parents can add and remove programs from the playlist.
Easily adjustable reminders.
Cons
The dashboard is not user friendly.
Single voice option.
Workplace programs for parents are available in the paid package.
4. Headspace
Headspace is a forum which is for kids with a section for sleep. Headspace has customized sessions for 3 different age groups. The first is for 5years. 2nd is for kids of 6-8 years.3rd is for 9-12 years old. It has some relaxing activities which aid in good sleep. It has meditation soundtracks.
Last year, headspace did a partnership with Sesame Street to create a series of six short wind-down monster meditations. The best thing about the headspace is that it includes a stat feature.
Additionally, it features some favorite characters like cookie monster, Elmo, and Grover. These are available free of cost on YouTube and YouTube kids. This gives off a free trial for kids, and then you will have to pay 12.99 dollars monthly or 69.99 dollars annually to get a subscription.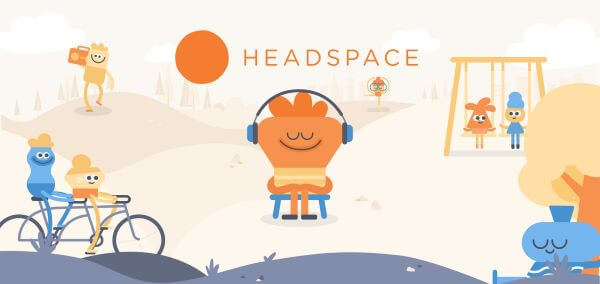 Pros
Easy to use the app.
The dashboard is user friendly.
Website content is free for everyone.
Affordable yearly plan.
Compatible with both android and iPhone.
Users can check progress by stats feature.
School going kids can add their friends by buddies feature.
Cons
The monthly subscription is expensive as compared to other apps.
Some glitches found in-app.
The free trial needs a credit card, and the package will auto restart.
5. Better sleep
Better sleep is kid's friendly app and also known as relaxing melodies. It has a huge collection of sleep sounds, noise and it has a huge collection of bedtime stories. Additionally, it has a program for kids that aids them in better sleep. In addition, this app includes nature sounds, ocean sounds, relaxing sounds, and wind sounds. This app is known as best calm sleep app for kids.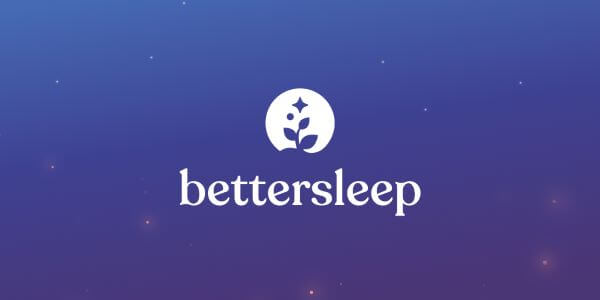 Pros
The better sleep app is excellent because it has multiple bedtime's stories.
The free trial of this app. is present, and it has monthly and yearly subscription plans.
This app works on both android and iOS devices. That's why parents love this app.
Cons
This app has no option for sound adjustment.
The most popular sounds of this app are only available on the premium version.
Most of the amazing feature is locked behind the pay wall.
Related Read: Baby Tracker Apps that Every Smart Parent Should Have
Part 2. Factors Affecting the Quality of Sleep in Children
There are various that affect the quality of sleep in children such as:
Electronic devices
The more use of technology has the worst effects. Not only due to this technology, but people also ignore each other.
Moreover, studies proved that it could disturb one's sleep cycle. If kids use mobile late at night, then they will not get enough sleep because they have to wake up for school early in the morning.
That's why people should control the online activity of kids. They should set a screen time limit for kids but question is how? The best answer is KidsGuard app. This app is top parental control app for kids because it has various features.
Parents can control the use of apps, games and websites. They can even block apps and sites. Moreover, parents can check their all-day online activity history with the help of KidsGuard. So if you want to improve your kid's sleep, download KidsGuard app and manage their phone usage.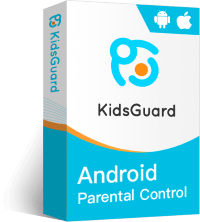 Features of KidsGuard Parental Control App
Block inappropriate games, websites to create a safe online environment
Capture kids' devices screen to know what they are doing
Track kids in real time and view their location history
Filter Calls to protect kids away from being harassed by scams
Receive detailed daily, weekly, and monthly reports of your child's online activity
Inconsistent bedtime
The major disturbance which children face is that they are expected to go to bed one day at one time and the next day at a different time. Thus this disturbs their routine, and the sleep cycle also gets disturbed.
The abrupt transition to bed
It is not possible for a kid to suddenly fall asleep in no time. But some time is required for the transition from daily life activities to falling asleep.
Don't get excited before bed
The kids should not be allowed to perform energizing activities before going to bed. This will make it difficult for them to fall asleep.
Being overtired
Sometimes kids get fed up and tired. Thus such kid's don't fall asleep quickly and become hyper.
Lack of bedtime routine
It is mandatory for kids to have a good bedtime routine. A good bedtime routine means having a warm bath, soft lights, good music, and a nice book to read before bedtime.
Caffeine
Another factor that disturbs the kid's schedule is a caffeine-containing diet. Snacks and chocolate do contain caffeine, and this makes falling asleep difficult.
Bedtime setup
The bedroom environment is the major factor that plays an important role in good sleep. If the room is too warm or not dark enough, then it can disturb kids sleep.
Night terror
Sometimes children go through certain problems during sleep like apnea, restless leg syndrome, nightmares, night terrors, and insomnia. If you feel your kid is going through any problem, then you should consult your doctor.
Part 3. Final Verdict
Good sleep is key to good health and wealth. Because a sleepless person stays stressed, a stressed person cannot perform his task easily.
There are various sleep apps available for kids. These apps relax the person and help to get better sleep. However, if you want to find a useful tool to manage kid's electronic device usage – KidsGuard is your best choice.