Question: Where can kids draw online?
The kids' most favorite activity is drawing. Kids love to draw different characters, cartoons, animals, and many other things at an early age.
No doubt there are various institutes for kids to learn drawing. Still, kids can't go outside to take drawing classes for different reasons such as parents being too busy, kids' health issues, covid-19, etc., so parents prefer that their kids get online drawing classes for kids.
In this article, we are doing a compressive review of the Top 5 Online Drawing Classes for Kids and help you to choose the best drawing classes for your kid.
Part 1. Top 5 Online Drawing Classes for Kids
You might be fed up with hearing what is the best time to choose a new skill such as drawing and painting for your kid.
Nowadays, there is a lack of creative or extra co-curricular activities in school, so people are going towards online art classes. Here are 5 best online drawing classes for kids.
1.Skill share
Skill share has many courses like doodling, coloring, sketching etc. Your kid can improve their skill by doing some exercises on drawing different shapes like animal cartoons, landscape, simple structures, and painting. You can choose different courses for your kids.
For instance, the art and drawing course by well-known illustrator and comic artist Gabriel Piccolo balances all the aspects of character illustration. It is a drawing class only for an Hour. This online course contains a total of 12 lessons.
Until now, 70476 students are joining these online illustration classes. This course is best for beginners, especially for kids. Gabriel uses easy methods for students.
One guaranteed thing is that the students will be able to draw their character after these online classes. They will also be able to communicate stories, emotions and movements easily.
Furthermore both free and paid classes are available. Premium services are for 2 and 8 dollars, you can also pay yearly.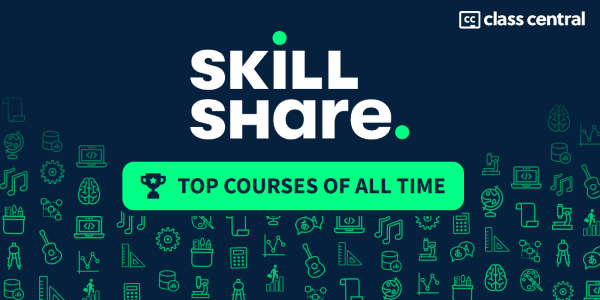 2.Creative bug
The creative bug is an online learning platform that avails your children with the opportunity of winning 1000 award-winning high quality, on-demand videos and classes in the field of art and craft.
This app is for children of all levels. It was launched in 2014. The creators of this platform were two cousins who tried to bring art and drawing to the world.
They made a gallery where the children could upload their work. After creating an account, you will get access to almost all the features like My library, My watch list, and My gallery.
In addition, It has a 7-day free trial. After that, you will have to pay 7.95 dollars per month. This platform offers great online classes for drawing and illustrations. You will have to download the app from the play store.
Your kid can join this class on a computer, laptop and mobile. You can also download your class or lectures too.
Related Read: The 5 Best Online Parenting Classes in 2022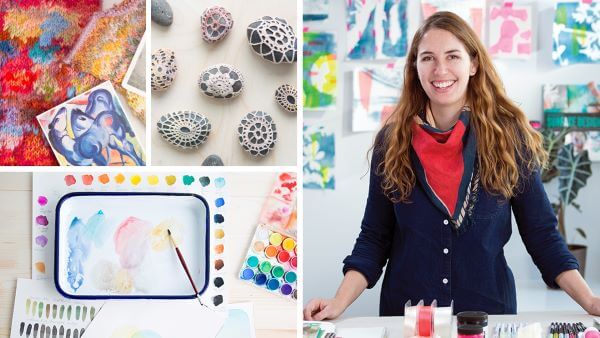 3.Sparketh
Sparketh software offers courses for children from 6 to 18 years of age. This platform has the best instructors, unique content, high-quality videos, and on-screen graphics.
The main aim of this app is to introduce creative learning online through technology innovation and engagement. Different classes like animal drawing, nature drawing classes, and portrait classes.
Moreover, they will get access to upload their work into a central portfolio on Sparketh. They can also track their progress. It costs 250 dollars annually, it offers a 30 days free trial.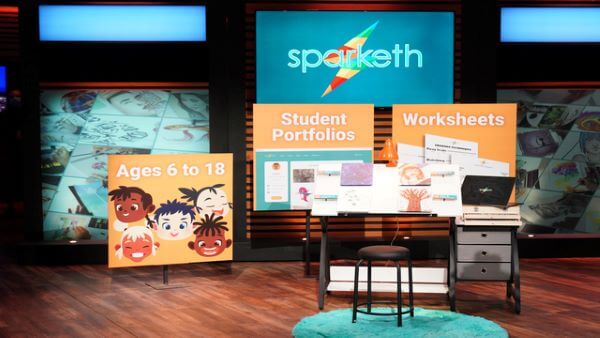 4.Creative live
This app offers 1500 classes, and there are 650+ expert teachers. You can learn different things like art, craft, design and drawing, illustration etc. there are more than 10 million students on this platform.
In addition, these online courses make creativity a habit. You can have free access to 5 channels, or you can buy the subscription too. In subscription, you will have the option of watching, rewind and accessing bonus material.
Moreover, the subscription costs 39 dollars a month or 149 dollars annually. The benefit of a subscription is that you get access to 1500 classes and can track your goals. Moreover, by making an account, you can buy individual courses too. For example, the art class will cost 20 dollars.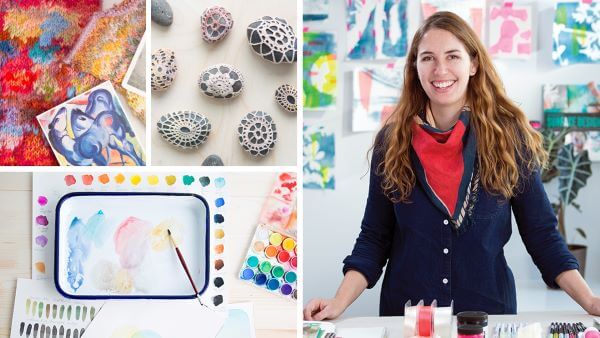 5.Disney and Pixar
Disney and Pixar are also offering online classes to make children draw their favorite characters. Disney has launched different free classes of drawing and doodling for kids and adults.
Famous Disney artists teach these classes. This is the best opportunity to learn from the best artists while sitting in your home.
Additionally, these online sessions are good for your kid because this class just takes for 10 to 20 minutes, and your kid only needs a sketchbook, a pencil and an eraser.
This makes the free time of your kid protective. They can draw all the characters from Jasmine to Rapunzel.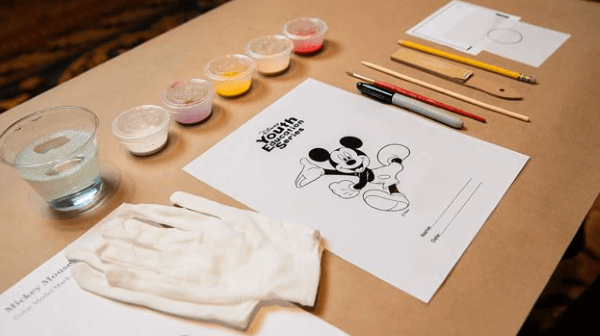 Part 2. Why Parents Choose Online Drawing Classes for Kids?
Parents usually choose online drawing classes over their kids' physical classes for different reasons. The first reason is that parents nowadays are busy with their jobs and work, so they don't have enough time to send their kids to physical drawing classes.
Few parents think that online classes are easy to take, and kids can safely attend these online drawing classes. They can learn to draw at home via these online classes.
As you know, the environment matters a lot for kids, so parents want to keep their kids in a positive and safe environment; maybe the environment of physical classes is not suitable for kids, so they prefer online drawing classes for kids.
NOTE:
If you are worry about your child spending a lot of time on their phone screen, you can choose a parental control app to limit their screen time. For this goal, KidsGuard parental control app is the best choice. Not only for screen time limit, it also can be used to block unwanted apps or websites, real-time GPS tracking, call filter, and capture target phone's screen in real-time.
Part 3. How We Choose the Best Online Drawing Classes?
Every parent wants to choose the best thing for kids, but selecting the best thing is not easy. Especially when you are looking for online classes for kids, you should do deep research and notice various things.
First of all, parents should choose a reliable online institute that has experience of more than three years. Because an established institute can give you more quality service than other scammers.
Drawing classes have different types, so choose that drawing class for your kids whom he is interested in because kids learn better when they are interested in them. So before enrolling your kid for a drawing class, ask them about their interest.
Age matters a lot, and people usually enroll their kids in online classes without keeping their age in mind. But they should know that the learning process is directly related to age.
If your kid is too young and you enroll him in illustration classes, how can he learn the complicated trick? Yes, a small kid aged 2 to 5 years cannot learn complex drawing, so choose simple and beginner drawing classes for kids to learn basic drawing techniques. It is best to upgrade the classes by their age.
Part 3. What Are the Benefits of Taking Drawing Class?
Taking drawing classes at an early age is very beneficial for the kid because it prepares the kids for the future.
Enhance creativity
Have you noticed your kid is moving his fingers against the wall? Actually, he is drawing something in mind. According to experts, it is a sign of creativity.
Drawing enhances the creativity level of kids. It gives them a chance to draw what they are thinking and feeling. After learning drawing, they try to draw what's happening around them, happy or sad moments. So drawing makes the kids more creative.
Build gross motor skills
Drawing develops gross motor skills because they use hands and fingers in different ways during drawing, which improves kids' motor skills.
Improve concentration
Drawing improves kids' concentration; it makes the kids more focused and determined.
Communication skills
One of the major benefits of drawing is that it improves your kid's communication skills. Because by drawing, they can express their inner feelings, desires, and goals.
They can fully express their personality by drawing. Drawing helps your child in every situation; when a kid does not want to say something, he can convey his message with their drawing.
Part 4. Conclusion
Arranging online drawing classes for kids is the best gift for parents because drawing is a healthy activity for toddlers. Because drawing boosts memory, improves concentration, builds motor skills, increases creativity, and makes the kids more expressive and focused. Parents have both physical drawing classes and online classes. Various institute are offering physical classes like thrive art school. But the majority of parents enroll their kids in online drawing classes. Because online drawing classes are safe for kids, they can ideally learn more techniques. Additionally, online drawing classes save the parents' time.