Question: How to minimize the negative effects of media globalization?
Mass media that we can see play a major role behind globalization. It also facilitate the flow of information and cultural exchange. However, you should also be mindful about the negative effects of globalization of media.
Table of Contents
What is Media Globalization?
Media globalization is all about the global integration of media. This will allow people all around the world to get connected to same media. Through this connection, it will be possible for individuals as well as businesses to access the same platform for sharing ideas.
While keeping that in mind, you can learn more about the impact of globalisation on media.
NOTE:
KidsGuard is a useful parental control app to monitor children social media. It supports Android and iOS devices. We will introduce KidsGuard in detail including its features and installation steps.
You can click the button to install and know more features about it.
What does Media Globalization Bring
There are pros as well as cons of media globalization. If you want to figure out what is a negative risk of media globalization, you may go through the following list. Then you can get a better overall understanding on what it is.
Pros:
You will be able to connect with other people and businesses conveniently.
You can have quick access to any information you want.
Content discovery, job skills, and online learning, such as online drawing classes.
Remote learning opportunities.
Active involvement with civic engagement.
Con:
While we have freedom of expression online, people still have the risk of encountering cyberbullying.
You may waste of time, since there are many entertainments and activities on the Internet. It is easy to be addicted to it.
Online world is quite different from reality. Many people will be checked online and no longer trust others again.
There are many apps and websites to share our life, and it may cause self-image problems.
Related read: The Ultimate Guide on Protecting Children from Adult Social Media.
How Parents Can Minimize the Negative Effects of Media Globalization
According to recent studies, it has been identified that globalization has the largest effect on kids. Therefore, you should have a good understanding on how to minimize the effects.
Install parental control app and set screen time

One of the most impressive features that you can get would be the ability to minimize screen time. While keeping that in mind, you should take a look at KidsGuard. It is one of the best parental control apps that you can discover out there as of now.

What can KidsGuard Bring to us
Be able to have a comprehensive view of what your child is doing and monitor child's phone with the help of this app.
When children are not around, you can track their location based on GPS to ensure that they are safe.
Track social media as well as calls and SMS. Hence, you don't have to worry too much about the negative effects that come along with media globalization.
Parents can restrict the types of applications available on their children's devices, especially those that are physically and mentally unhealthy.
4 steps of using KidsGuard
You can simply follow three steps to start using KidsGuard. Here's an overview of those steps.
Step 1. Install KidsGuard App on Parents Devices. 
Click the button below to download KidsGuard to your phone and use a valid email address to register an account.
Step 2. Log into Account on Parents' Phones. 
Once you have logged into your account, click on the "Bind Now" button, copy the URL from the setup instructions and send it to your children's mobile phones. Or scan the QR code with your child's mobile phone.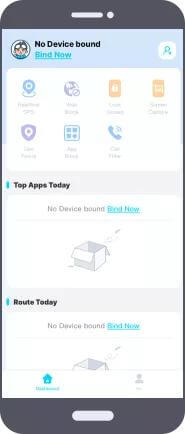 Step 3. Download KidsGuard Jr on Kids Devices. 
Open Url in your child's phone or scanning the code. Then download KidsGuard Jr on his/her phone.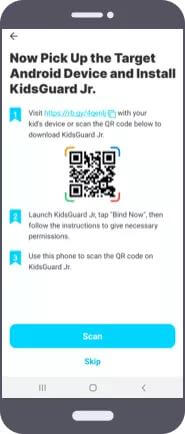 Step 4. Start to Set up Restriction for Specific App. 
Once installed, you can connect your device and manage your account from the KidsGuard Dashboard and you can create restrictions for several apps, including blocking the user from viewing apps.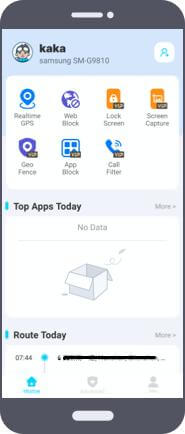 Educate Kids Basic forms of Etiquette on Social Media.
Another important thing that you can do to keep your child away from the negative effects of media globalization would be to teach the basic forms of etiquette on social media. Then your child knows how to use social media in a responsible manner and stay away from the negative effects.
Talk them Online Violence Means.
In most instances, kids get into online violence as well as youth violence due to lack of understanding. This is where you should find time in order to teach the kids on what online violence is. Once your child is educated, he/she will know how to stay away from online violation.
Be Patient and Tolerant Online.
You will need to ask your child to remain patient and tolerant while using the internet. This will also provide much-needed assistance to stay away from troubling situation that he/she will come across.
Don't Underestimate or Abuse Influence on Social Media.
You should never abuse or underestimate the influence in social media. If your child complains about something that happened to him by social media, you should pay special attention to it.
FAQs about Negative Risk of Media Globalization
Q1. What are the negative effects of globalization in business?
Business owners will have to deal with stiff competition due to media globalization. Due to the same reason, it becomes essential for the businesses to continue with innovation.
Q2. What are the dangers of a globalized world?
Regardless of the benefits, there are multiple dangers associated with the globalized world. For example, people will compare their living standards with others and get mentally depressed. On the other hand, people will also have to deal with the fear of missing out.
Q3. How does globalization affect cultural boundaries?
Different countries have their own cultures. However, globalization can create an impact on these cultural boundaries. That's because people will embrace things from different cultures into their own cultures.
Q4. Is globalization a threat or an opportunity?
You can call globalization as a threat as well as an opportunity. Hence, it is important for the people to understand the negative effects associated with it and minimize them.
Q5. How social media affects the mental health of teenagers?
Teenagers would suffer from low self-esteem due to social media. That's because they will start to compare their lives with the lives of other teenagers that they can see on social media.
Final Words
As a parent, you should learn how to keep your child away from the negative effects of media globalization. Tools such as KidsGuard can provide all the support that you want with such situations.