Netflix offers a wide range of movies and other content that viewers of all ages can enjoy. However, not all of the content on Netflix is suitable for children. That's why the platform offers robust parental controls to help parents manage their children's viewing experience. This article will explore how to set parental controls on Netflix and its importance!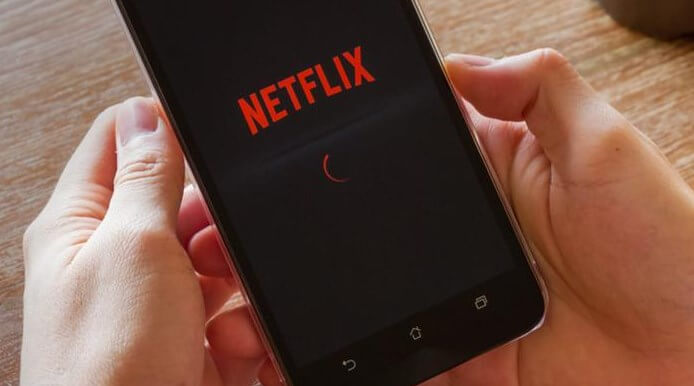 Why it's Important to Set Parental Controls on Netflix?
Before proceeding to how to set parental controls on Netflix, let's look at the benefits parents can enjoy through them.
1. Protecting children from inappropriate content
Parental controls on Netflix help protect children from watching inappropriate content. Netflix has a lot of content unsuitable for children, and without parental controls, children can easily access it. By setting up such controls, you can restrict access to inappropriate content. It can be violence, strong language, sexual content, and other harmful material.
2. Managing screen time
Another benefit of parental control is that it can assist parents in managing their children's screen time. With the rise of technology, children spend a lot of time on screens.Excessive screen time has negative effects on their health and well-being. However, when you set parental controls, you can limit your children's time on Netflix. Moreover, you can encourage them to engage in other activities that promote their physical and mental health.
3. Customizing viewing experiences
Parental controls also allow parents to customize the viewing experience for their children. Netflix offers age-appropriate content for children of different ages. So, by setting up parental controls, parents can ensure that their children only have access to content that is suitable for their age group. Additionally, you can create separate profiles for each child. This allows you to personalize their viewing experience based on their interests and preferences.
4. Peace of mind for parents
Finally, setting up parental controls on Netflix provides peace of mind for parents. As a parent, you can rest assured that your children only watch age-appropriate content. Moreover, you do not have to worry about monitoring your children's screen time constantly. This allows you to focus on other aspects of their lives without the added stress of monitoring your children's Netflix usage.
Step-by-Step Guide on How to Set Parental Controls on Netflix
Many people ask about the different parental controls and how to set parental controls on Netflix. To answer this question, we have listed the most useful netflix parental controls and their setting procedure. So, let's discuss them!
1. Create a Kids Profile
If your kid is under 12, you can create a separate profile for them on Netflix. On this profile, kids are given access to children-friendly shows and animated movies. However, they cannot access account settings, Netflix games, or any other professional setting. Here's how to set parental controls on Netflix:
First, open the Netflix app on your phone or go to www.netflix.com on your PC.
Sign in to your account and click the profile icon at the top right corner.
Now go to the Manage Profiles section, and from there, select Kids Profile.
Fill out information like your kid's name and then hit the continue button.
The kid's profile will appear on your account.
2. Set Profile Maturity Settings
As mentioned, Netflix features shows of all types, and sometimes kids can stumble upon inappropriate content. However, you can easily prevent this by setting up profile maturity settings. Here's how to do it:
Open your Netflix account and go to the Kids Profile parental control settings.
Click on the Viewing Restrictions option to open it. You will see TV-Y (6 and under), TV-Y7 (7 and younger), TV-G/G (general audience), TV-PG/PG (parental guidance), etc., options.
Select the rating as per your preference.
You can also enter the name or title of specific shows you want to restrict from your kid's screen.
Click on the Title Restrictions option and enter the name of the movie or show to do it.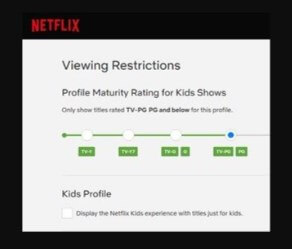 3. Switch Off Autoplay
Netflix autoplay the next episodes of the show, which sometimes results in kids wasting their study or physical activity time. So, to get rid of this issue, you should turn off the autoplay when kids are watching. Here's how to do it:
Sign in or log in to your Netflix account and click on the Profile icon.
Click the Manage Profile icon and choose the profile you want to edit.
Turn off Autoplay Previews from the Playback Settings.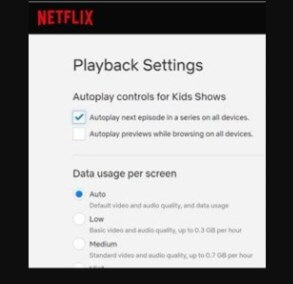 4. Enable Viewing History Option
It's good to keep tabs on your kids' streaming choices, especially when they are under the age of 12. Here's how you can access the Viewing History Option for your kid's Netflix screen:
Navigate your Netflix account via a browser.
Click on the Parental Settings for the concerned profile.
Next, tap on the Viewing Activity section.
Click on the show more button and download the whole list of shows.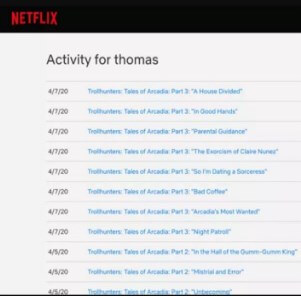 5. Setting Up Pin Protection on Netflix
Another one of the extremely useful parental controls on Netflix is setting up pin protection on Netflix. You can add this feature to prevent your kids from accessing specific profiles. Here's how you can set this feature:
Sign in to your Netflix account and choose the profile.
Next, click on the profile picture at the top right corner and hit the Account option.
Scroll down to the Parental Controls section.
Now select the profile to which you want to add the pin.
Click on the Profile Lock option and enter your Netflix password.
Now, tick the box and enter the 4-digit pin. Click on Save to set the pin.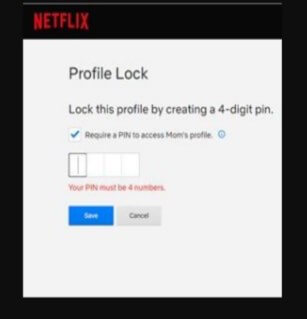 Conclusion
Parental controls are essential to ensure your kids don't waste most of their time on screens. Moreover, they also help you in keeping your children away from inappropriate content. However, many people ask how to set parental controls on Netflix. Well, you can simply follow the steps mentioned above for any parental control settings.
Open your Netflix account, go to the Profile Settings, and scroll to the parental controls section to select your desired control. You must add parental controls on your kid's Netflix to ensure your kids have a safe and growing online experience!
You may also be interested in:

By Cody Walsh
An experienced technology blogger and editor who has spent more than a decade writing about software, gadgets, and computing etc all over the Internet.
Thank you for your feedback!