Before We Start
Do you suspect your spouse of having an affair behind your back?
Are you concerned about their frequent late homecomings and then chatting on Snapchat and IG for hours?
Or does your adolescent always keep their phone or tablet hidden when you're around?
If you recognize yourself being stuck in the above situation, call recorder apps for iPhone come in handy! Apple phones offer military-grade protection, but they don't come with a voice call recorder app preinstalled. It is intentionally done as the company believes that a free call recorder may infringe upon people's privacy.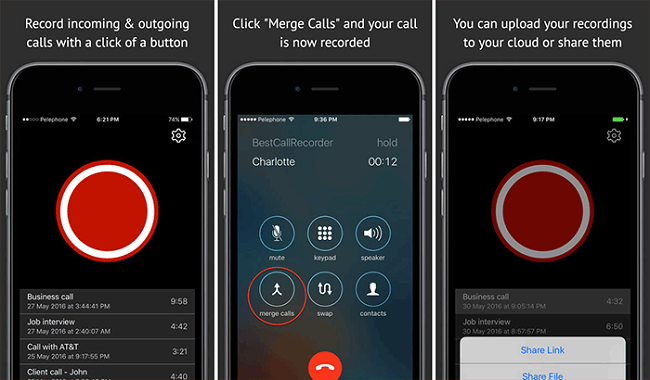 However, if you intend to monitor someone's calling effectively, we recommend using the third-party call recorder app. Here are the top 5 Apps you may consider using for this purpose. Read on to find the best solution for you!
1. The Best Call Recorder for iPhone -- KidsGuard Pro for iOS

KidsGuard for iOS has garnered an impressive 5-star rating and is available both for Android and iOS devices. It is non-intrusive, which implies you can log calls without letting the target getting any clue. If you want to monitor your spouse's mobile phone call history, it can be checked in KidsGuard Pro for iOS even it is deleted in time. In addition, you can also check deleted browsing history and hide text messages!
With over 20+ app that can be monitored, including SMS, Facebook, calls, WhatsApp, social media monitoring, etc, KidsGuard Pro for iOS remains the best call recorder apps for iPhone. Quick and easy 5-min installation with no need to jailbreak the device further puts it on the top of its league. And that's not all !! You can even sync data over Wi-Fi every time without a USB connection.
Just 5 minutes get start to use!
KidsGuard Pro for iOS tracking solution is super simplistic that doesn't involve any mumbo jumbo to install and initiate— you can easily get started with it within minutes. Here are the steps to put it straight.
Step 1. Creating Your Own Account
Before you use the function in KidsGuard Pro for iOS, you need to get started by registering a valid account and purchase a suitable subscription plan according to your needs.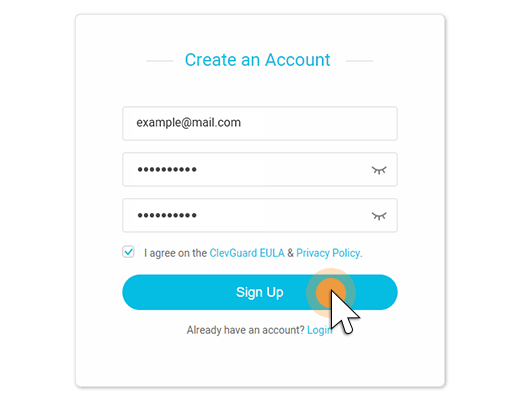 Step 2. Accessing to Computer and installing
Then, you need to access to the computer and download and install the KidsGuard Pro iOS app onto the device. After the download finish, connect with the target device you want to monitor, and then to make a backup. (You can use USB or Wifi to do this).

Step 3. Starting Monitor Call recorder for iPhone
The program will display 20+ file types -- you can click the function you want to monitor and get the detail information.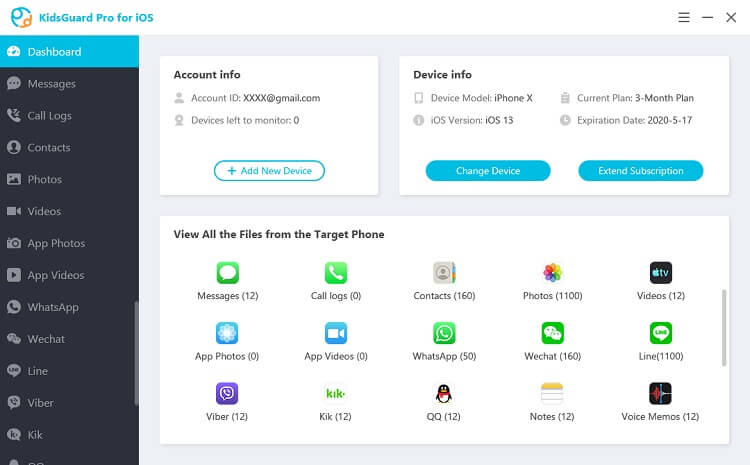 Pros

Reliable and time tested.
Easy to install and use
100% Safe Guarantee and No need to root the device
Deleted Data can also be accessed and viewed
Affordable Price
2. XNSPY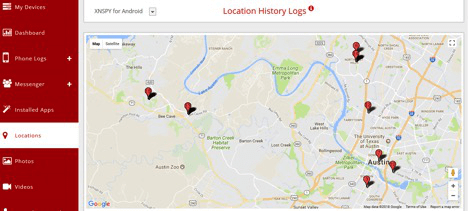 XNSPY is a full-fledged app with a spectrum of excellent mobile monitoring and tracking hallmarks.
From catfishing to tricking employees, you can quickly identify both online and offline perpetrators. Be it viewing Call Logs, reading Text Messages, or tracking Geo-fence Localities, the App has got you covered.
XNSPY is one of the best call recorder apps for iPhone with an impressive 4-star rating and is available both for Android and iOS devices.
Pros

Reliable and feature-rich
Easy to install and use
Affordable
Cons

No free trial available
3. Call Recorder iCall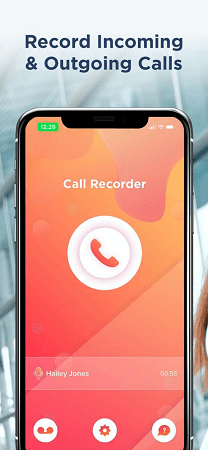 Call Recorder iCall lets you log both outgoing and incoming calls with bare minimal taps besides accessing conversations from anywhere, anytime!
A free trial with all features is also available.
The App is a must-have for corporate as well as private use. It has got an extraordinary 4-star rating and is available both for Android and iOS devices.
Pros

Easy to install and use.
Free trial (3-days) with all features available.
4. Cocospy
Cocospy is a secure mobile monitoring app that you may use to record active incoming/outgoing calls. This call recorder apps for iPhone is a wholesome package for monitoring both Android and iOS devices.
Once Cocospy is installed and initiated, the logged calls get uploaded to an online dashboard, letting you listen to the conversations remotely and anonymously. It has got other features such as web history, social media, and SMS tracking apart from geofencing.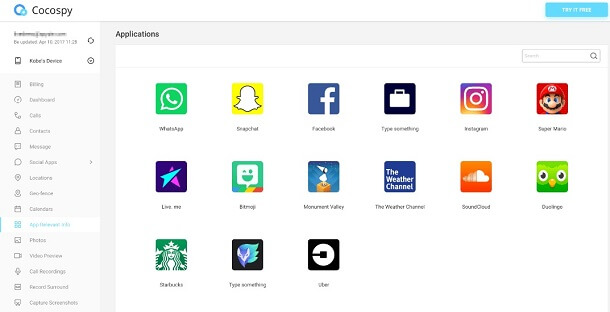 Pros

Easy to install.
Loaded with functional features.
Reliable
Works in stealth mode.
Free trial available
Cons

Need to root the device
Price high
5. Spyera Spy Call Recorder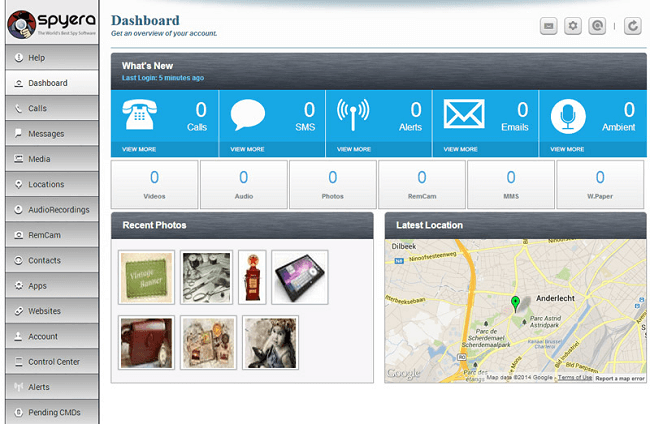 Spyera phone call recorder one of the best call recorder apps for iPhone to record inbound and outbound calls. By installing the app, you can log all incomings and outgoings and listen to recorded conversation stealthily.
Spyera also grants remote access to the target phone through a control panel.
The App has a 4-Star rating and is compatible with both iOS and Android platforms.
Pros

Multilingual Support
Easy to install
Ten days money-back guarantee.
Cons

Need to root the device.
Purchase subscription through credit cards only.
Costly
Final Words
If you are worried about how to monitor the call recorder of other iPhone, I recommended KidsGuard for iOS be your first choice! It's a safe, secure, and time-tested.
This is the very reason why it is being used extensively by concerned parents as well as spouses to ensure transparency and security. Besides that, the interface is quite intuitive and super easy to apprehend. Anyonewith fundamental knowledge of the internet and computers can very easily run the App and derive its full benefits. Take action without delay!