It could be you lost your calendars or bookmarks while updating your iOS device. Other times, you have accidentally lost all your contacts while arranging your contact list.
Backing up your contacts is one of the ways to safeguard your contacts in case you lost them. If not, it could be a bit challenging to retrieve those contacts. Whichever way, the best thing is to look for a solution. But can you recover lost contacts?
Yes, it's possible to recover lost contacts without a computer. If you are looking to retrieve your contacts, then this article is for you. Here, we have outlined the best possible way to see deleted contacts on iPhone without a computer.
How to Find Deleted Contacts on iPhone?
Is it possible to find deleted contacts on iPhone?
Yes, you can easily find deleted contacts by using your iPhone. It is a simple method, and you only need to know the right tools.
If you failed to activate your iCloud on your iPhone, then you should use KidsGuard pro for iOS to retrieve your contacts.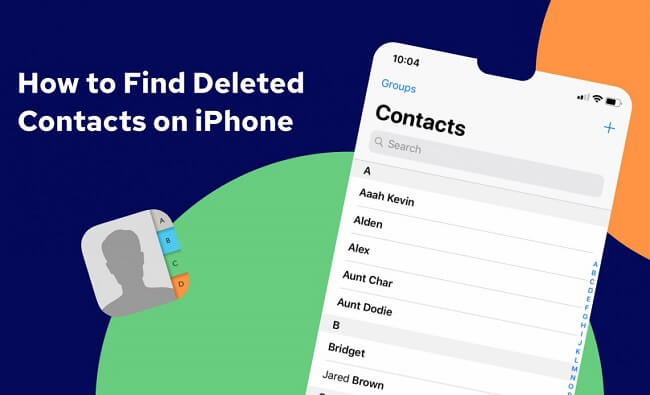 This software is specially designed for iOS devices to seamlessly find all deleted contacts with their iPhone. This method does not require any tech knowledge.
With KidsGuard Pro for iOS, you get access to both old and new contacts. This way, it is pretty easy to have them back on your contact list.
KidsGuard Pro is safe to use and most importantly, it features an easy setup.
Unlike other software, KidsGuard Pro for iOS allows you to see text messages and social media messages.
Perhaps, you also lost your call history and you would want to retrieve that. Here, you can access both old and recent call history on your iPhone device.
A Simple Guide to Find Deleted Contacts on iPhone with KidsGuard Pro
Step 1. Create a KidsGuard pro account
Sign up for a valid KidsGuard pro account and select a suitable subscription plan.
Step 2. Download on target's device
Proceed to download KidsGuard Pro on your target's computer. After this, click on install to kickstart the installation process.

Step 3. Scan the device's data
Here there are two options;
Scan data on iPhone without WiFi
Scan data on iPhone with Wi-Fi
Step 4. Start retrieving data
After installing KidsGuard Pro, you are ready to start monitoring data.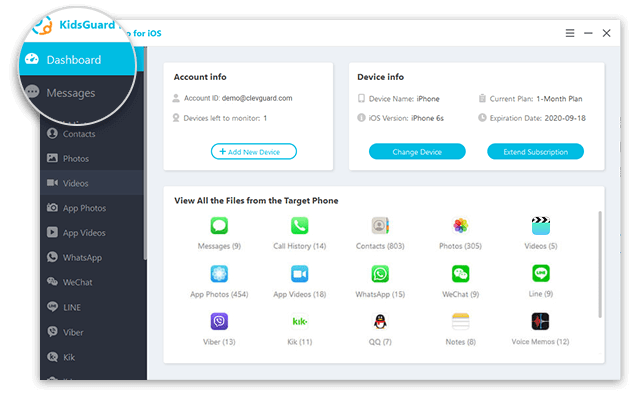 More Deleted Data was Found on KidsGuard Pro
Deleted messages

If you intend to see all deleted messages on your iPhone device, then KidsGuard Pro is the right app. It allows you to see and retrieve all previously deleted messages. This includes recently deleted messages and old messages.

Furthermore, you can see messages on iMessage, Facebook Messenger, and other social media messages. If you are looking to spy on your spouse's social media account, this app provides you with the best features.

Deleted call logs

Maybe you mistakenly deleted or lost all call logs on your iPhone device. The good news is that even if you failed to back them up, you can still retrieve them with KidsGuard Pro.

It also helps to monitor what your kids have been up to. By simply installing KidsGuard Pro on their iPhone devices, you can see who they usually speak with over the phone.

Deleted photos and videos

All deleted photos and videos are available on KidsGuard Pro. Photos and videos are one of the best ways to keep memories with us, and it is not worth losing.

KidsGuard Pro for iOS allows you to easily retrieve all photos and videos back to your iPhone device. No matter the number and size of images to be retrieved, KidsGuard Pro provides the most efficient options.

Deleted notes

Notes are one of the important features on every iOS device especially if you love keeping records. Perhaps, you have some important documents or data stored in your notes before you lost them.

KidsGuard Pro helps you to see all notes and even save them on your iPhone device.

Deleted safari history

This usually comes in handy if you are looking through your spouse's or kid's iPhone. Maybe your spouse is starting to spend more time on his/their phone and suddenly deleted the safari history.

Or you intend to monitor the type of sites your kid's view and the contents they watch. If any of these sites have been deleted, you can easily view the safari history using KidsGuard Pro for iOS.
Why Choose KidsGuard Pro?
Here are reasons to choose KidsGuard Pro:
Runs in stealth mode, hidden and undetected

Monitoring data is done hidden and undetectable with KidsGuard Pro

Safe without jailbreak

No worries, you would not be required to jailbreak before using KidsGuard Pro.

24/hour customer service

KidsGuard Pro features a stand-by customer service that attends to your individual needs.

Multiple Language

Irrespective of your language preference, KidsGuard Pro provides a platform for easy communication.

Affordable price

Here, you get access to a wide range of monitoring features at an affordable price.
How to See Deleted Contacts on iPhone without a Computer
If you don't have access to a personal computer, you can also see deleted contacts on your iPhone.
Here are the steps to follow;
Step 1: Go to your iPhone settings and sign in to your iCloud account.
Step 2: Proceed to the end of the account setting page on your iCloud settings. Below the advanced option, tap on restore contacts or click on restore bookmarks.
Step 3: Tap on the restore option close to the date that comes to view before you delete contacts.
How to Delete Multiple Contacts on the iPhone
Step 1: Use your Mac/PC to go to iCloud.com
Step 2: Log in to your iCloud account with your ID and password
Step 3: On the dashboard, click on Contacts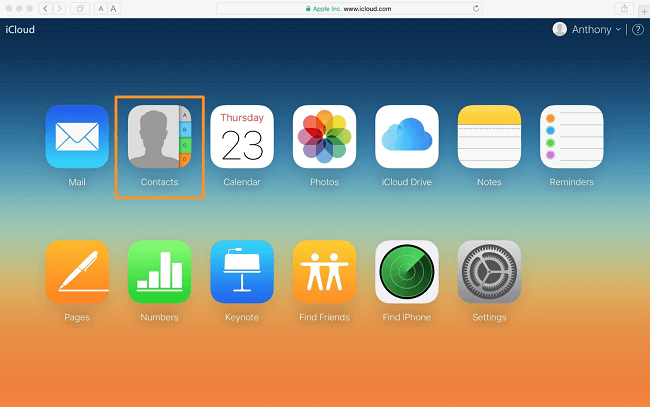 Step 4: Hold onto the Control key, and select the contacts you intend to delete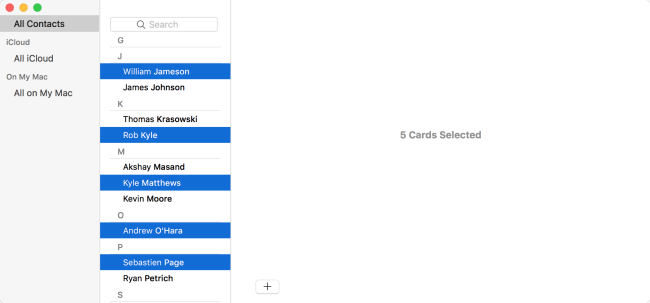 Step 5: When you are done, select the Settings option displayed
Step 6: Click on Delete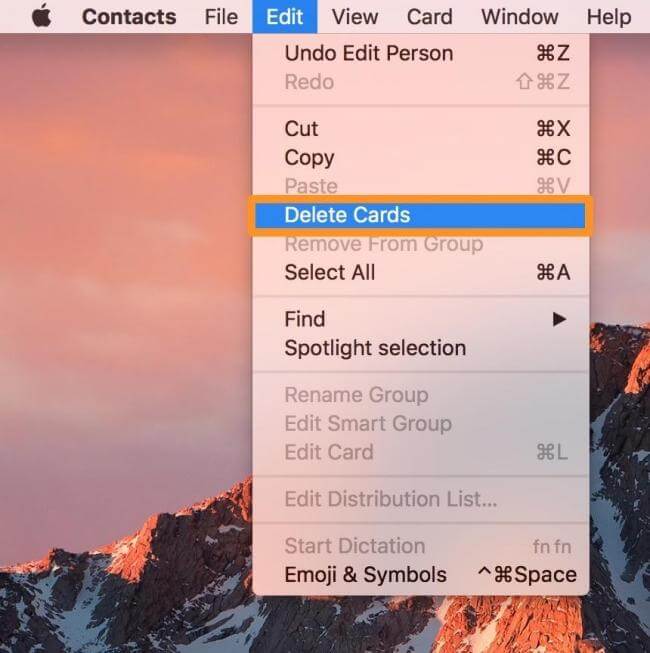 Step 7: Confirm your request by clicking Delete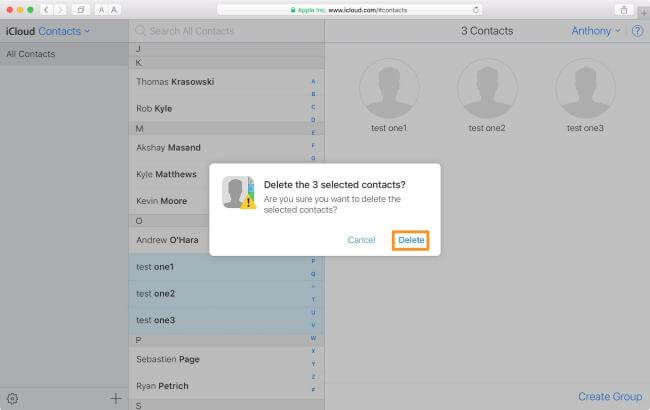 Step 8: All selected contacts will move to the trash
These deleted contacts stay in the trash for 30 days. After 30 days, if no other action is taken the contacts will be selected permanently.
However, if you intend to delete multiple contacts permanently, go to your trash and click on the contact you are to delete.
Tap on 'delete forever' and the contacts get deleted permanently.
Conclusion
Battling with deleted contacts could be stressful and annoying. Most times it happens accidentally and the best option is to find a way to retrieve all your contacts.
Here, we have outlined the possible ways to see deleted contacts on iPhone without a computer.
With the KidsGuard Pro for iOS, you can conveniently retrieve your lost or deleted contacts and other deleted messages on your iPhone. In addition, KidsGuard Pro allows you to access your kids or spouse's deleted contacts, Text messages, and social media messages.