Location sharing on iPhones is quick, easy, and reliable due to accurate location data. However, for it to work, there are certain prerequisites that you need to meet. The basic requirements include location services turned on and the application you use for sharing location having permission to use and share location. Read through this guide to learn how to send location on iPhone.
Table of Contents
Part 1. How to Send Location on iMessage for iPhone
The iMessage application is the easiest way to share your location with others. The only requirement here is that the other person must also have an Apple device. Since it uses the Find My services on iPhone, if they don't have an apple device, they won't get your message as iMessage, and the method won't work this way.
If you meet this requirement, sharing will be effortless, as it takes only a few taps. So, follow these steps to send the location on iMessage:
Open iMessage on the iPhone and go to chat with that contact.
Tap their contact image to open the contact info screen.
Then you can tap on send current location to share your current location.



To share a live location, tap on Share My Location and select a time you want your location sharing to stay. It will help them track your live location but drains much battery power.
Related Read: How to Send a Fake Location on iMessage without Being Detected
Part 2. How to Send Location on iPhone with Snapchat
If you are a Snapchat user, you can use it to share your location with anyone who uses Snapchat. Like iMessage, it also allows you to share current or live locations. Before using it, remember that this method will turn off the ghost mode on your Snapchat account. So, use it if you want to reveal your location on Snap Map for other friends, as anyone can check the map to check your location.
Open the Snapchat application on your iPhone and move to the chats section.
Tap on the Bitmoji/profile icon of the user with whom you want to share your location.
Now you can choose between Share My Location and Share My Live Location.



If you have ghost mode turned off, using this feature will turn it back on automatically. So, turn it off if required after you share your location with Snapchat.
Related Guide: Top 4 Fixes Work 100% for Snap Map Not Working
Part 3. How to Share Location on iPhone with Google Maps
Suppose you want to share your location indefinitely across different platforms; the right option is to select Google Maps. It is because anyone with any device and operating system can use the Google Maps platform to check and track their location. For this method to work, you will need the Google Maps application, as it won't work with the standard Apple Maps app on your iPhone:
Open Google Maps and wait for it to show your location on the map.
Tap on the blue dot that shows your location.
Tap on the Share location button after verifying it shows the correct location.



Select the time you want to share the location, or tap until I turn off.
Now you can select available Google accounts or go to different applications by tapping the more options button below.
While it shows great details when sharing real-time locations, there is no way to share the current location only.
Part 4. How to Send Someone Your Fake Location via Location Changer
If you don't want to share your location with someone, turning off location sharing won't help. Since it sends the other person a notification about your location sharing, you must use ClevGuard ClevGo. It is your most accurate and feature-rich GPS location spoof tool that works on any iPhone, even with the latest iOS version updated.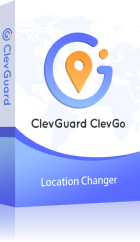 Features of Location Spoof Tool
You can fake your location to any new location of your choice.
Easily share fake location to others without others knowing.
Manual location simulation and automated movement options between 2 points.
Works on old and latest smartphones running on iOS and Android.
No Jailbreak and no root is required.
Below are the steps to fake location on iPhone.
Step 1. Launch ClevGuard ClevGo on your computer. Get started with the tool and connect your iPhone using a data cable.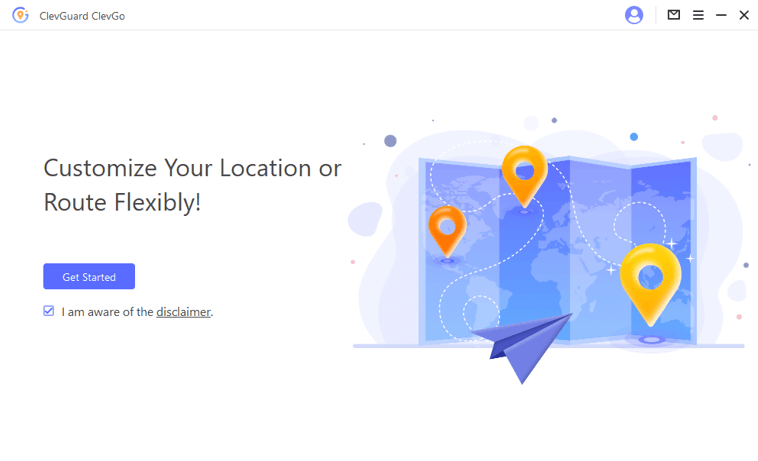 Step 2. Unlock your device and tap the trust button if needed. Load and select the device once it appears on the tool.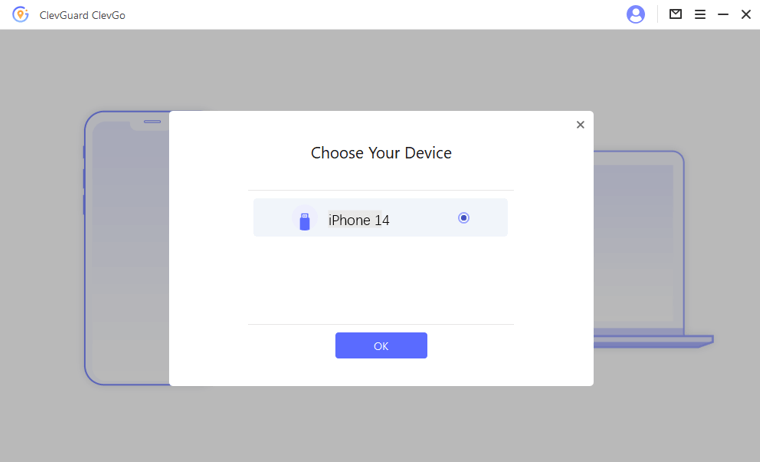 Step 3. Load the map inside the app and tap on Teleport Mode. Now manually enter the location from anywhere in the world you want to spoof on iPhone.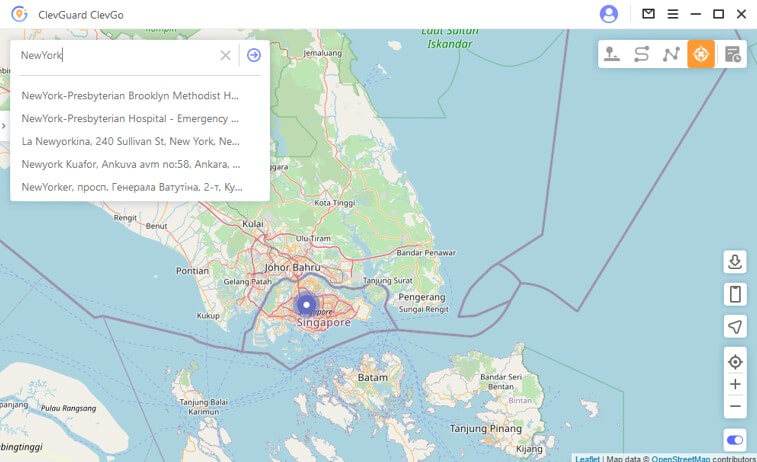 Step 4. Change your location with one click on Move, and you will be ready.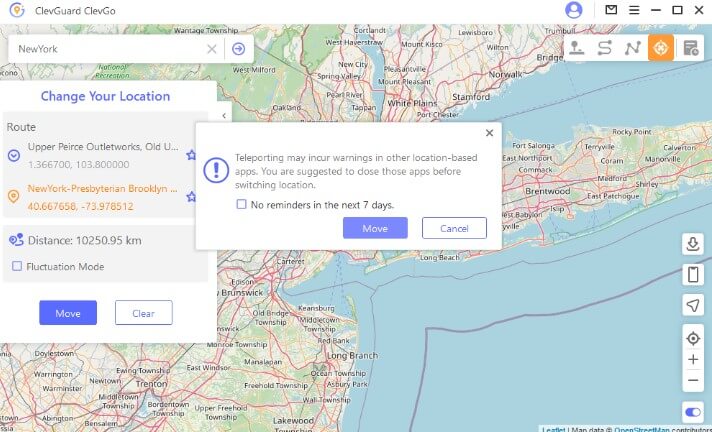 FAQs: More About Sharing Location on iPhone
1. Why can't I share my location on my iPhone?
If the location sharing option is unavailable or not working, then chances are that your location services settings are turned off. Otherwise, the app you use is not permitted to share location data.
2. How to share location indefinitely on iPhone to Android?
The best way to indefinitely share your iPhone's location with Android is using the Google Maps application. It allows real-time location sharing from 15 minutes to an indefinite time.
3. How to share location on iPhone through text?
To share location through text, you need to go to the iMessage application and share the location with the contact inside their info section. The other person must have an iPhone, too, for this method to work.
4. How to share location from MacBook instead of iPhone?
For this, you must use the Find My application on your MacBook. Here you can select a person to share your location within the people tab and then share the location. Having Share, My Location turned on is essential for this method to work.
To Conclude
Whether you want to learn everything about how to share location on iPhone for security reasons or protect your real location from someone tracking you, the methods discussed above will cover all your needs. Now you will only need to reveal your real location when you want it to; otherwise, you can fake it using tools like ClevGo which also provides free tial.