There are Pokemon Go lovers that do not have access to Wi-Fi or data all the time. Therefore, they look for a method that can help them play the game without any hassle. In this article, we will explain how you can play Pokemon Go without Wi-Fi and data. Follow the simple steps and enjoy the game.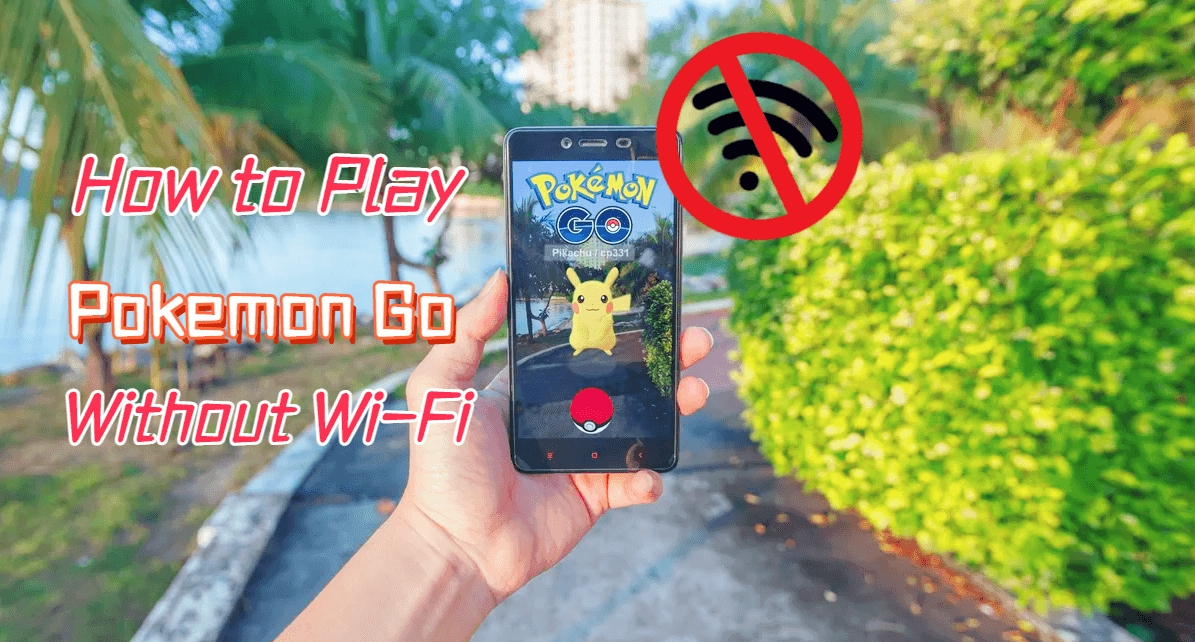 Part 1. Does Pokemon Go Need Wi-Fi?
If you want to play Pokemon Go normally, you will need a Wi-Fi connection. It is because the application requires a constant update of your location. It works on GPS, so you must provide a Wi-Fi connection. However, there are some ways that can help you enjoy Pokemon Go without Wi-Fi. But for that, you need to follow some extra steps, which we will discuss in this article.
Part 2. Can I Play Pokemon Go Without Data?
Pokemon Go ideally requires an internet connection, whether it is Wi-Fi or mobile data. If you want your GPS location to be updated, you must turn on the data so that the application can track your live location. The only way you can play Pokemon Go without mobile data, or Wi-Fi is through Google Maps. Let's see how it works.
Part 3. How to Play Pokemon Go Without Wi-Fi Using Google Maps.
You might have heard that you can play Pokemon Go without internet or mobile data using Google Maps. It is correct, but there are some limitations.
To play with Google Maps, you need to download the specific map to your device. Then, theGPS will be updated according to the downloaded map, and there is no need to turn on Wi-Fi or mobile data.
When you have a downloaded map, you are restricted to that area only. If you travel outside the saved map, your location won't be updated. Secondly, the downloaded map is valid for only 30 days, so you need Wi-Fi or mobile data after that.
Here are a few simple steps you need to follow to download the map.
Step 1. Turn on your mobile data or Wi-Fi.
Step 2. Go to Google Maps and tap the profile icon.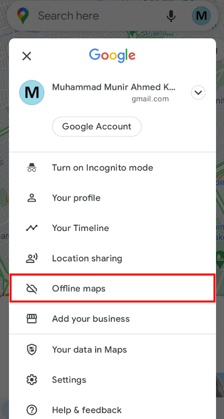 Step 3. You will see various options. Tap Offline Maps.Restore Backup
Step 4. Tap Select Your Own Map. You will see a map. Use your fingers to zoom.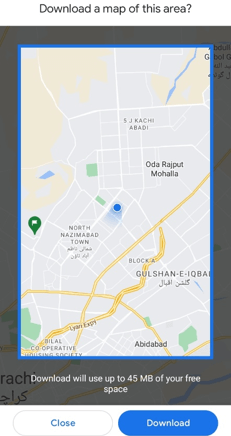 Step 5. Tap on the Download button, and the map will be downloaded in a few seconds or minutes.
Part 4. How to Change Location in Pokemon Go Without Using Data
The best way to change your location in Pokemon Go without using mobile data is by using a GPS spoofer. You only need to connect your computer to the Wi-Fi, and your devices do not need any internet. ClevGuard ClevGo is a GPS location spoofer. It can fake your location on your Android or iOS device without leaving a trace. If you use this application to play Pokemon Go, your account will not be banned, and you will be able to enjoy the perks of new locations wherever you want. It simulates GPS naturally and controls your movements.
Download for WindowsDownload for Mac
You can customize your own location on the map. You can also upload the GPX route files to play on the location where other players have found something worthy. You can use the joystick to move your position or set the automatic variable speed movement on the route. It gives you plenty of options to enjoy. The best part is that you either connect your device using a USB cable or a Wi-Fi network.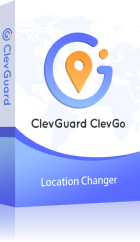 Multiple modes, including Teleport, Two-spot, Multi-spot, and Realistic mode.
It works on all Android and iOS devices without root or jailbreak.
Multiple controls, such as a joystick, 360-degree remote control, and auto-marching, to make the game more enjoyable.
It keeps track of the previous locations in history
Create your favorite route list and use them whenever you want.
Step 1.Download and install ClevGuard ClevGo on your computer. Launch the application.
Download for WindowsDownload for Mac
Step 2. Click on Get Started. Connect your device to the computer using a USB cable. Unlock the device and tap Trust.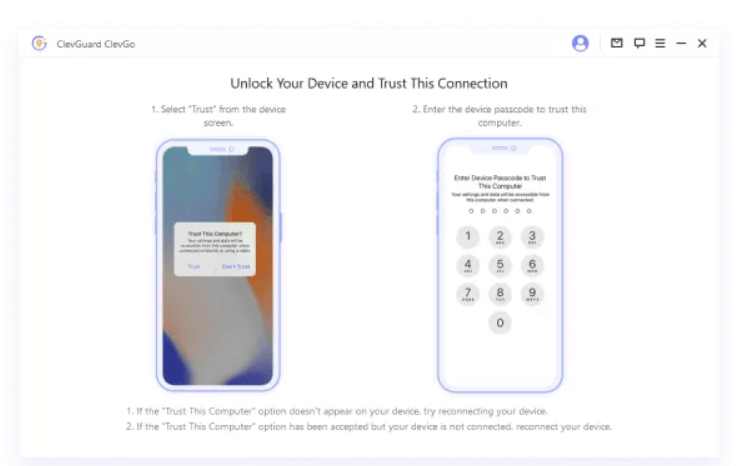 Step 3. The application will load the map. There are multiple modes available. For now, click on Teleport Mode.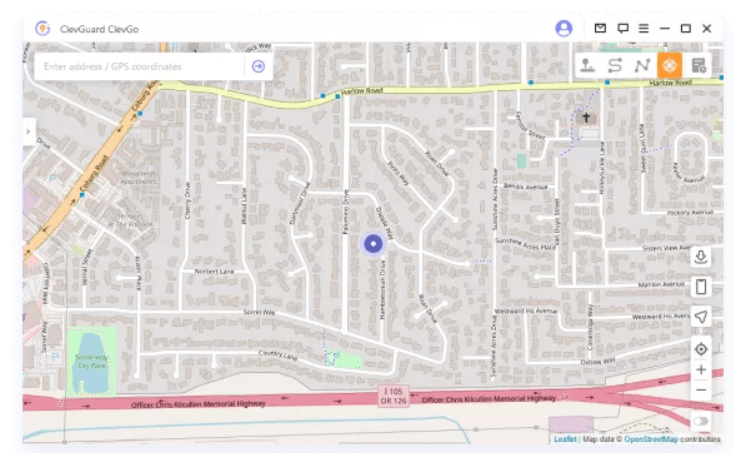 Step 4. Enter the location in the search bar and select it. You can also enter the coordinates. Finally, click Move. Your location will be changed instantly.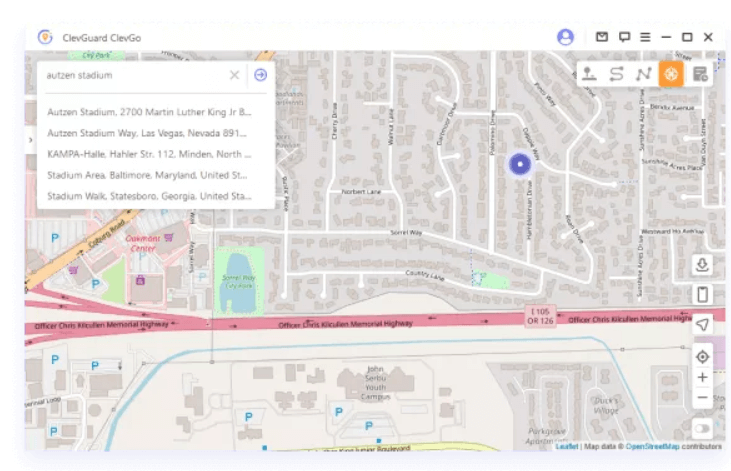 Step 5. Tap on the Download button, and the map will be downloaded in a few seconds or minutes.
FAQs: More About Play Pokemon Go Without Data
1. How much data does Pokemon Go use?
The amount of data used depends on the device you are using and the number of hours you play. On average, it could be 250-500MB per month if you do not overuse the game. It can even be 25MB per day if you use it for eight hours.
2. Will my game progress be saved if I play Pokemon Go without data?
Yes, your game progress will be saved even if you play using a downloaded map.
Conclusion
It is possible to play Pokemon Go without Wi-Fi or data, and we have discussed the methods in detail. You can follow the simple steps and play without any interruption. If you want to explore new places and spoof your location on Pokemon Go, ClevGuard ClevGo is an ideal application. It will change your location on any location-based game or application without leaving any traces.
You can fix Find My Friends not updating location through the methods we have discussed. You can try them on your own. But if you want to update your location manually to maintain your privacy, then you can use ClevGuard ClevGo. It is a GPS spoofer that will help you change your location to anywhere in the world without leaving a trace.
Download for WindowsDownload for Mac