Question:
Can I hide my online status on WhatsApp?
With the increasing importance of social media nowadays, many people constantly stay their mobile data on so as to keep social media accounts online. WhatsApp, one of the most popular messages apps worldwide, is the same. WhatsApp users can see if their messages are sent or read by built-in functions.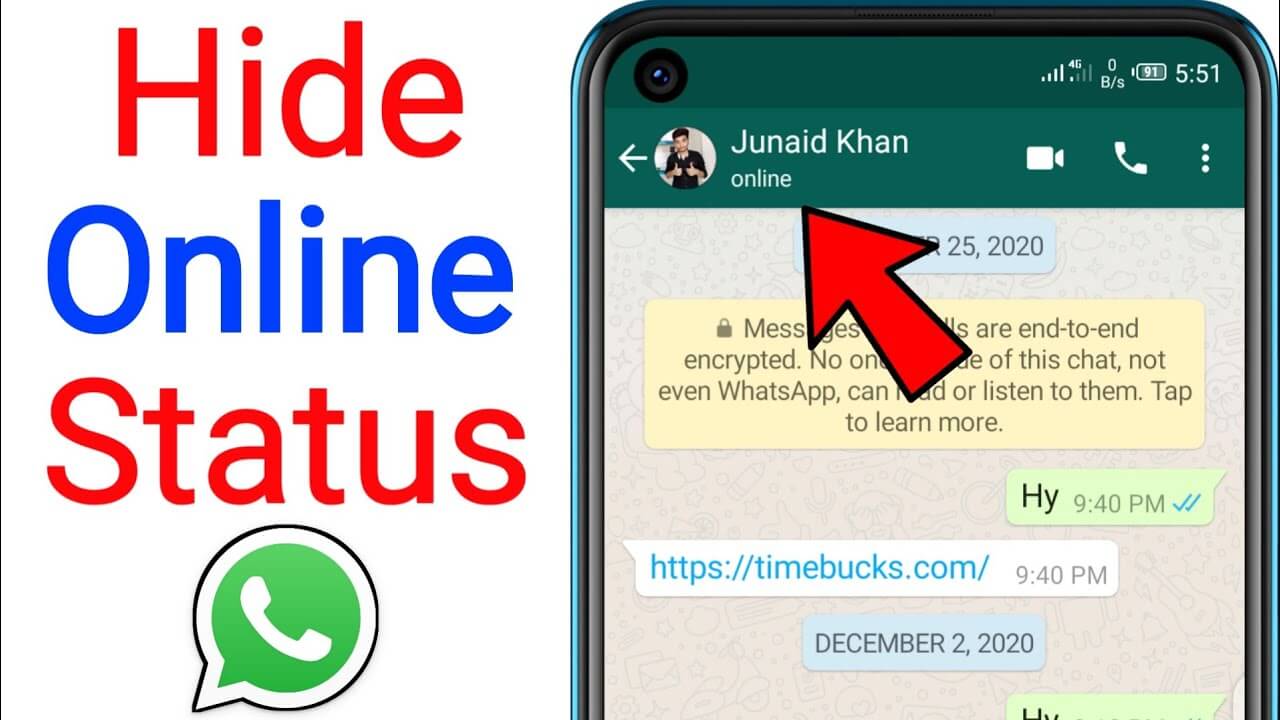 Part 1. WhatsApp Online Status
WhatsApp hasn't provided a set online status to the "invisible" option. Though you can change your status to busy, in a meeting, driving, or other, there are many contacts who may bother you and send you messages until receiving your reply.
This will cause a big problem! Someone may be angry if you didn't receive messages after you read them. But most of the time, we don't want ourselves always on social status to reply collogue, bosses, friends, or parents as soon as possible.
So, is there a way to hide WhatsApp's online status?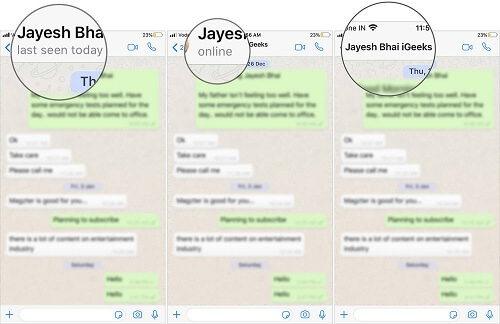 Part 2. How to Hide Online Status on WhatsApp for Android
Different from Windows Live Messenger, WhatsApp doesn't provide built-in "invisible" status to users. They link two features together - the "Who can see when I'm online" option and the "last seen" function. That is to say. If you hide your online status from someone, you won't be able to see their last seen and online status.
If you are still interested, follow the steps below to hide your online status on Android, iPhone, and WhatsApp Web.
Step 1. Open WhatsApp and click the three dots which is at the right upper of the screen.
Step 2. Navigate to "Setting" > "Privacy"
Step 3. You will find the "Last seen and online" option at the first line, click it.
Step 4. Choose "Nobody" or "My contacts except…" to block all contacts or some of them as you wish.
Step 5. Choose "Same as last seen" in the option of "Who can see when I'm online". Then you've successfully hidden your online status as you need.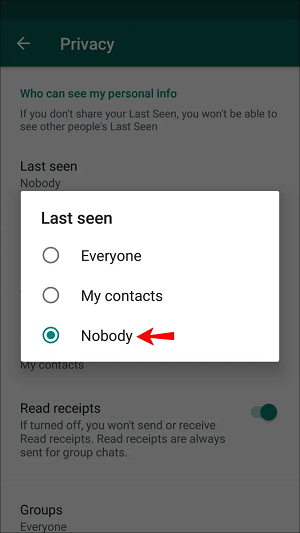 Note:
At the moment, the ability to hide your online status is only accessible to WhatsApp beta testers on Android and iOS. We used WhatsApp version 2.22.21.12 on the OnePlus 9RT running Android 12 for this method.
Part 3. How to Hide Online Status on WhatsApp for iPhone
The procedures for disabling the last seen status in Meta's messaging app for iPhone are very identical to those for Android, so here's how to do it:
Step 1. Open WhatsApp on your iPhone and go to the bottom navigation bar and press "Settings." Proceed to the "Account" settings.
Step 2. Open Then, under the "Account" settings, navigate to "Privacy -> "Last Seen & Online."
Step 3. To hide your WhatsApp activity, pick "Nobody" under the "Who Can See My Last Seen" option. Other users will no longer be able to see when you were most recently online and using the chat app.
Step 4. In the privacy settings, pick the "Same as last seen" option under the "Who may see when I'm online" area, just like on Android.
Note:
The "Last Seen & Online" settings, as well as the ability to conceal them, are currently only accessible in WhatsApp beta versions. On your smartphone, you will only see the option to disable "Last Seen."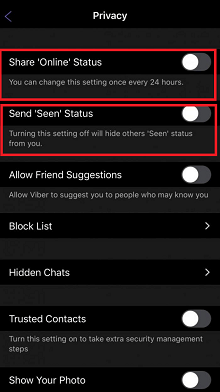 Part 4. How to Hide WhatsApp Online Status on a Computer
WhatsApp Web, like the Android and iPhone versions, has an official mechanism to deactivate the last seen status. But for hiding online status, you should use a third-party tool. I recommend WA Web Plus for WhatsApp.
Step 1. Download the extension from the Chrome store - WA Web Plus for WhatsApp.
Step 2. Add it to Chrome and install WA Web Plus for WhatsApp.
Step 3.Click the "Extension" icon to the right top of your screen and scroll down to select "WA Web Plus for WhatsApp".
Step 4. The extension settings will now be shown. Enable the "Hide online status (Invisible Mode)" option under the "Enhancements" page to seem offline when talking. You may also enable the "Hide typing status" option to keep your WhatsApp activity even more secret.
That's the end of it. When you use the messaging app, others will no longer see the "Online" tag next to your contact name. If you enable the functionality and utilize the web app for all conversations, they will not even see the typing indication.
Part 5. Bonus: Protect Your Child on WhatsApp
WhatsApp is not only frequently used by adults, but also by many teenagers as well. As parents, we always care about our child's mental health. KidsGuard for WhatsApp provides live WhatsApp monitor features to users. It is an app that allows parents to monitor their kids' WhatsApp online without child's knowledge. It will protect child's safety in the real world and digital world.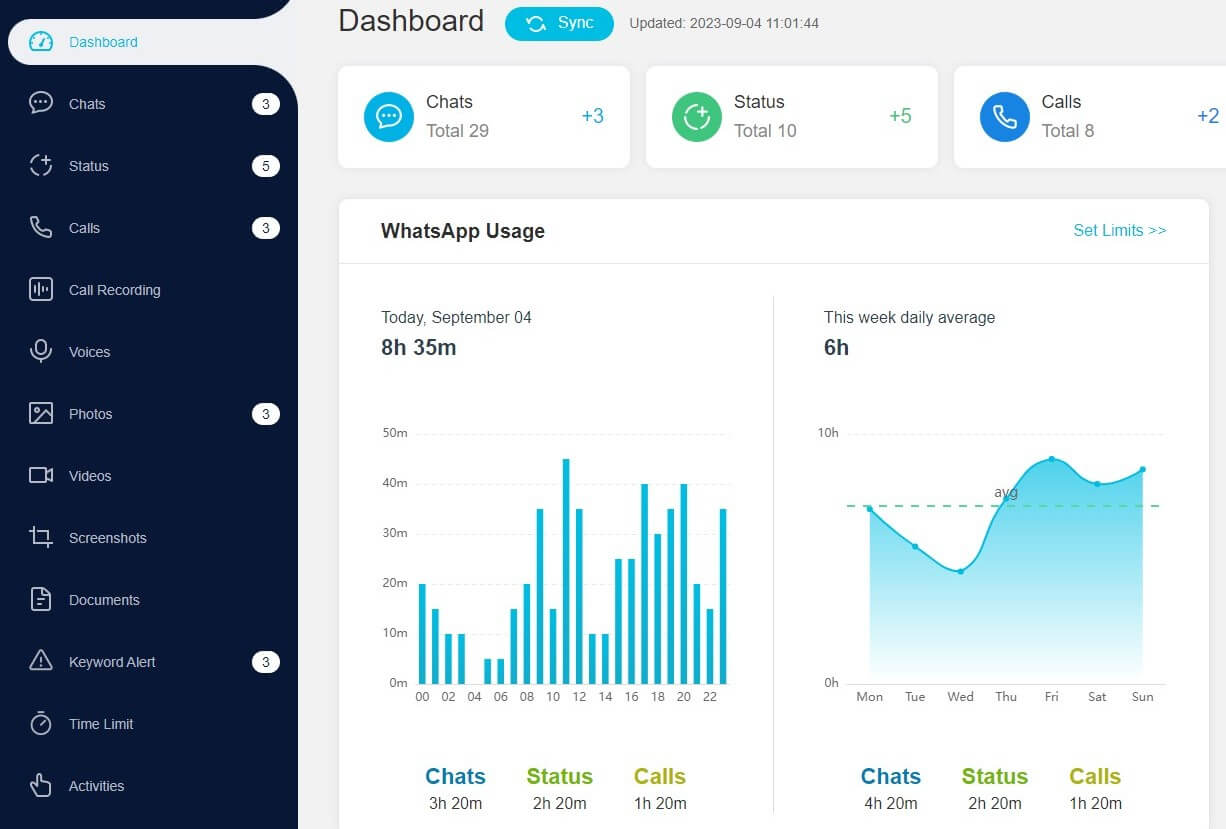 You can read real-time WhatsApp messaging: Calls, Messages, Photos, Voice, etc.
You can listen to WhatsApp calls which automatically recorded by this app.
You can track the calls information, for instance, the name, time, and duration of any call logs.
You can remotely monitor a child's WhatsApp by capturing WhatsApp screenshots.
You can schedule how long children can use WhatsApp.
You can view your kid's daily WhatsApp activities.
This app works with both Android and iOS.
How to Monitor Kid's WhatsApp Without Them Knowing?
Step 1. Purchase KidsGuard for WhatsApp.
Step 2. Then open the app and create your account on the sign-up page. Then log in.
Step 3.Download KidsGuard for WhatsApp on the target phone. After installation, launch KidsGuard for WhatsApp and set up the necessary settings on the phone.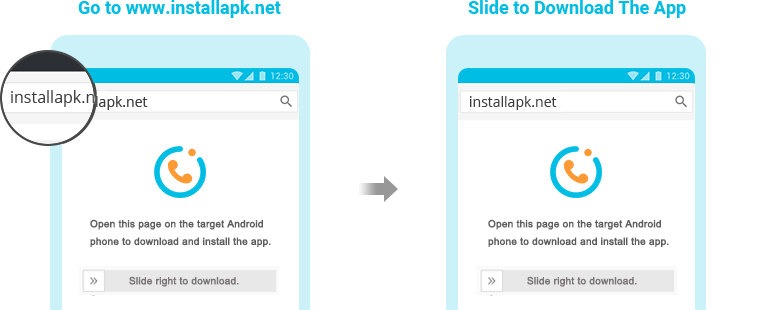 Step 4. Then, you can see someone else's WhatsApp chats and activities through your device.
Part 6. FAQ about WhatsApp Status
Q1. Can I see how many times someone saw my WhatsApp status?
Yes, WhatsApp notifies you when someone views your story. The small eye-icon at the bottom displays information about who has seen your WhatsApp status and when. To check, simply swipe up on the symbol.
Q2. Can I remain "invisible" when using WhatsApp?
WhatsApp allows you to conceal your online status as well as disable your last seen status. That means you may use the chat software without fear of others discovering your activity on WhatsApp.
Q3. Can someone know I hid from them on WhatsApp?
If your Last Seen is hidden, they have no way to find it in the app. Besides, they won't get feedback (double-blue clicks) when and after you read their messages.
Part 7. Wrapping Up
There still leave ways to hide your online status on WhatsApp in 2023. While speaking on the messaging app, you may maintain your privacy by appearing offline to all users. However, keep in mind that enabling this privacy setting will also prevent you from viewing their online status.
To keep your children safe and protect their safety online, you can take a third-party parental control tool. KidsGuard for WhatsApp is a dedicated WhatsApp monitoring tool specially designed for parents. You can remotely monitor your kid's activities on their Android mobile and check their call logs to protect them from invisible dangers.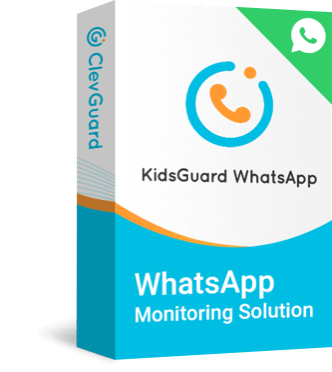 KidsGuard Pro for WhatsApp
The Ultimate WhatsApp Monitoring App for You.