With the increased popularity of Star Wars' series, The Mandalorian, fans have been eager to immerse themselves in the franchise's expansive universe. One exciting way to do this is by using a Mandalorian voice changer.
With a smart Mandalorian voice changer, you can easily change your voice sound like Mandalorian's voice. You can make your voice sound like Mandalorian's voice in vairous platforms, including daily chatting, streaming and gaming. Just check this article, you can find the best voice changer for Mandalorian online and Mandalorian voice generator to help you change your voice into AI Mandalorian voice in real-time.
Try It Free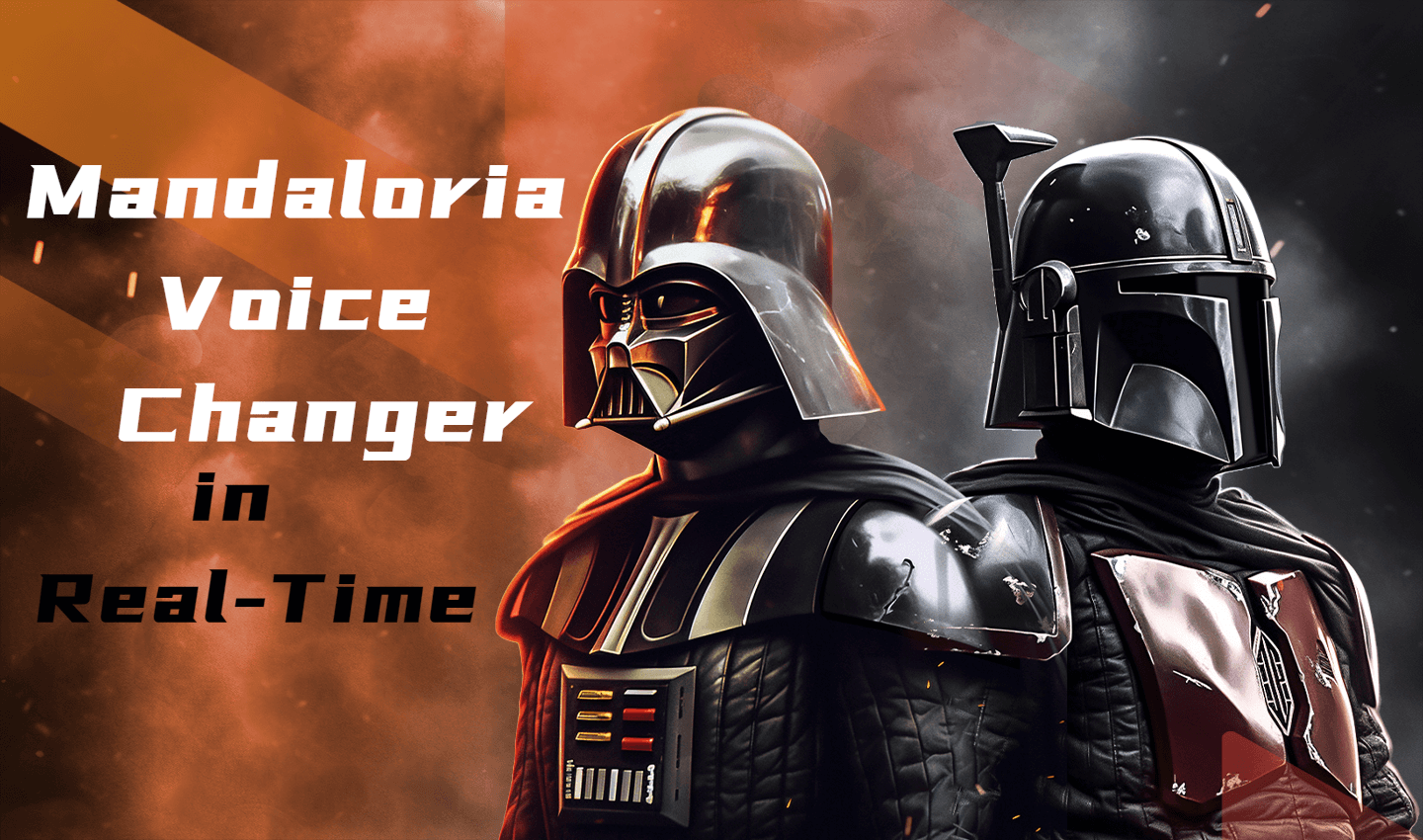 Does The Mandalorian Have A Voice Changer?
Yes, the Mandalorian has a voice changer. The Mandalorian, also known as Din Djarin, portrayed by Pedro Pascal, does use a voice changer to attain the distinct, resonant effect that fans love. This effect is part of the character's persona, contributing significantly to his mystery and appeal. However, you don't need to be in a galaxy far, far away to achieve this voice.
Thanks to advancements in technology, you can now transform your voice into Mando's using a great Mandalorian voice changer. Then you can directly change your voice sound like Mandalorian voice in real-time.
How to Sound Like The Mandalorian?
To sound like the iconic Mandalorian, you can use various tools and techniques. Here, we will discuss two popular methods: using a Mandalorian voice changer and a voice generator.
1. Use CleVoice Voice Changer for Mandalorian
CleVoice Voice Changer is a popular tool that you can use to achieve the Mandalorian's voice. CleVoice is a real-time voice changer with 800+ voice filters and effects, including Mandalorian, Yoda, Tiko, Elmo, Spongebob and more. Besides, the reasons why CleVoice can stand out among all the Mandalorian voice changer are that it can offer high-quality voice changing and provides mangy free trials for each user.
You can change your voice sound like Mandalorian voice in daily chattting, streaming, and gaming. It will bring more joys and fun for your family and friends.
Here are four Shining features that make CleVoice stand out: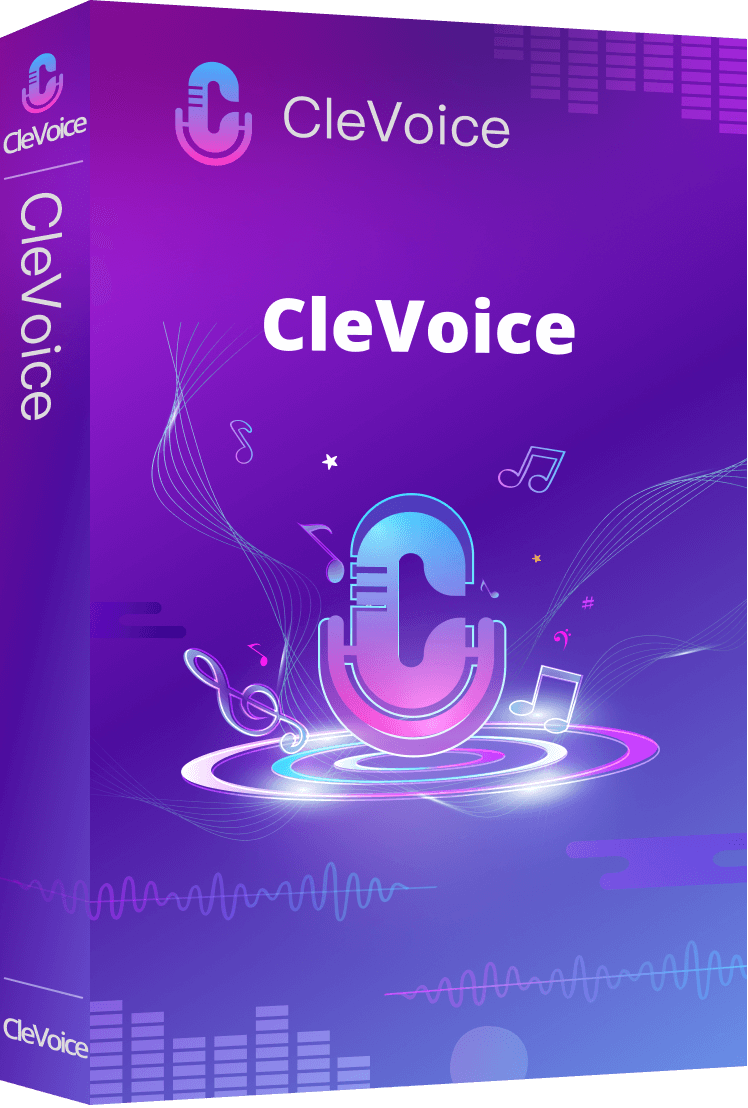 Real-Time Voice Changing: CleVoice allows you to change your voice in real-time during chats, making your online interactions more fun and engaging.
Voicelab Feature: This feature allows you to create and customize voices from scratch, giving you a unique sound.
Voicebox Feature: You can save your favorite voices and access them using keybinds at your convenience.
Community-Created Library: CleVoice offers a library of voices created by other users, which you can explore and use.
Try It Free
How to Use CleVoice to Change Your Voice into Mandalorian:
Follow these steps to change your voice to Mandalorian voice using CleVoice Mandalorian Voice changer:
Step 1: Choose an Suitable Plan
To utilize CleVoice AI Mandalorianvoice changer with all voice filters, effects, and memes, click the Try It Now button. You can choose between a one-month plan, a one-year plan, and a lifetime plan.
Try It Free
Step 2: Download and run CleVoice Voice Changer
To install ClevGuard CleVoice on your computer, and open up this voice changer on your computer.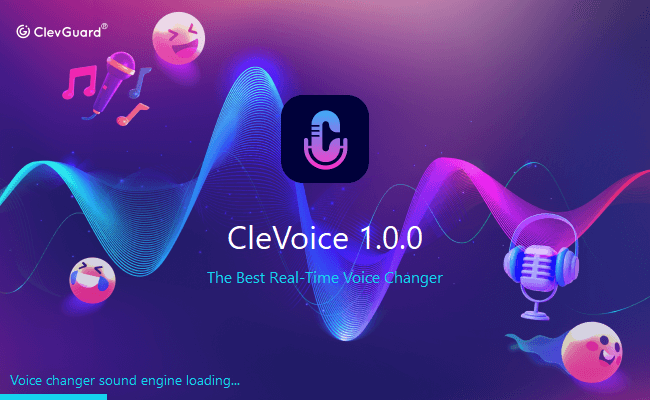 Step 3: Choose the Correct Input and Output Devices
Simply choose the microphone as the input device and the headphones as the output device. A pop-up window will prompt you after you have completed the proper input and output settings.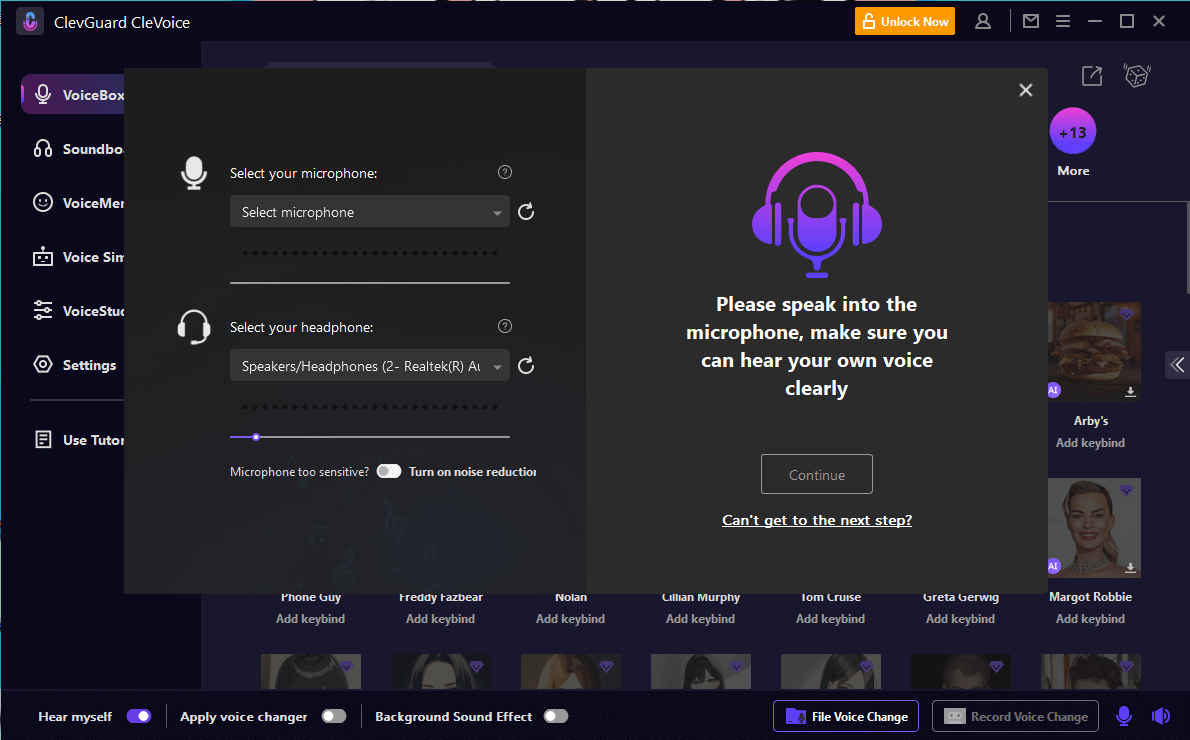 Step 4: Choose Mandalorian Voice Filter
Go to the VoiceBox column on the left; choose Mandalorian voice filter. Now speak to your Microphone, then you can listen to your voice into Mandalorian voice in real-time.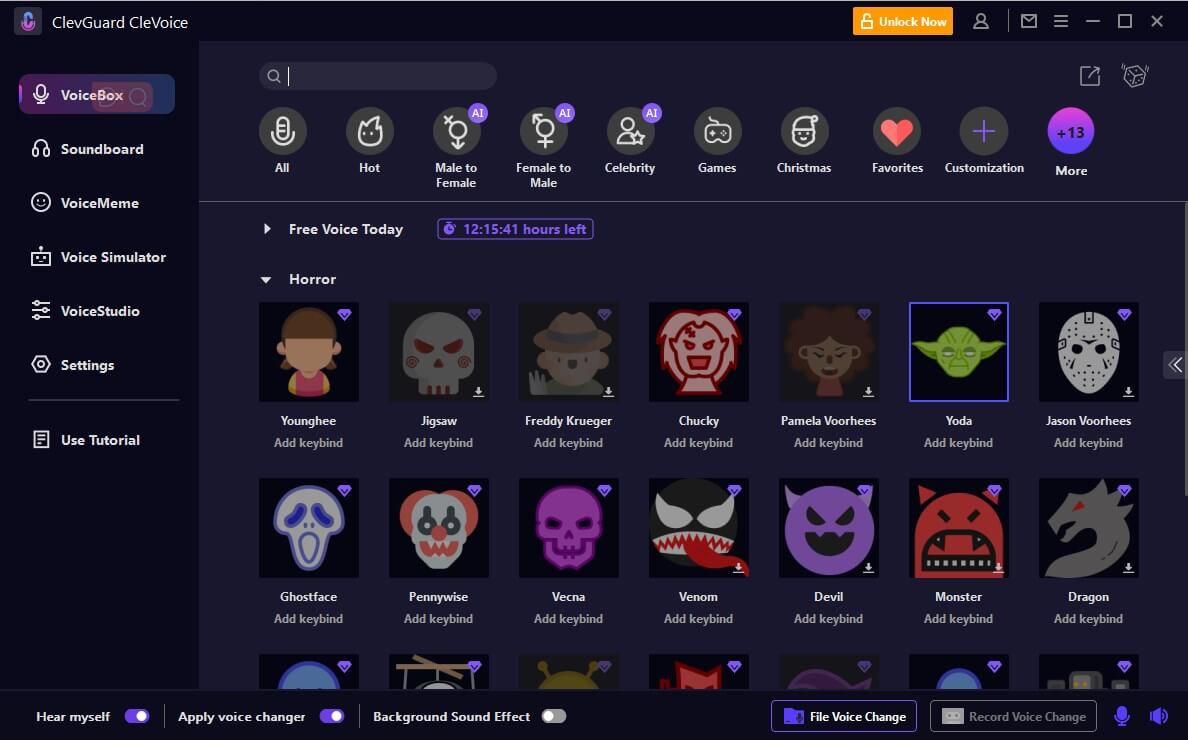 Try It Free
2. Use Mandalorian Voice Generator
The Mandalorian voice generator, such as VoxBox, is another excellent option. VoxBox allows you to generate voices similar to various characters, including the Mandalorian. It's user-friendly and requires minimal technical knowledge.
To use VoxBox, simply select the Mandalorian's voice from the available options, record or upload your speech, and Voila! You have your Mandalorian voice.
How to Get Mandalorian Voice with VoxBox:
Step 1: Download VoxBox tool on your computer and open it.
Step 2: Choose Text to Speech and click Change Voice.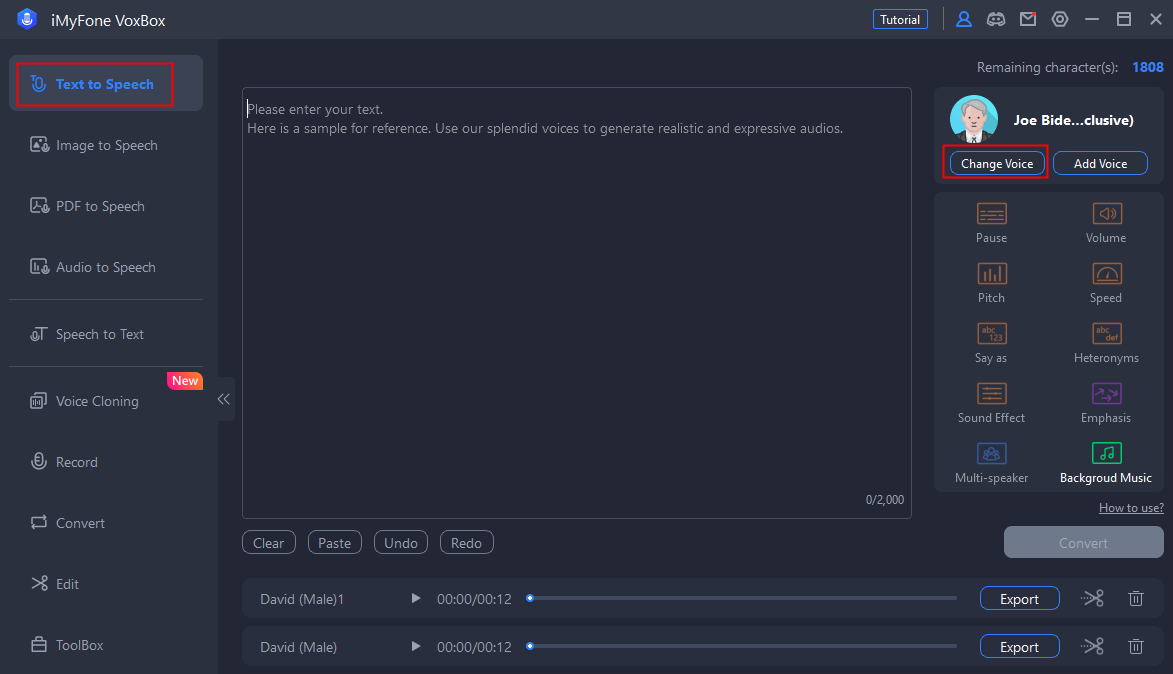 Step 3: Navigate to the voice selection menu and choose the Ghostface voice option. Click on "Use".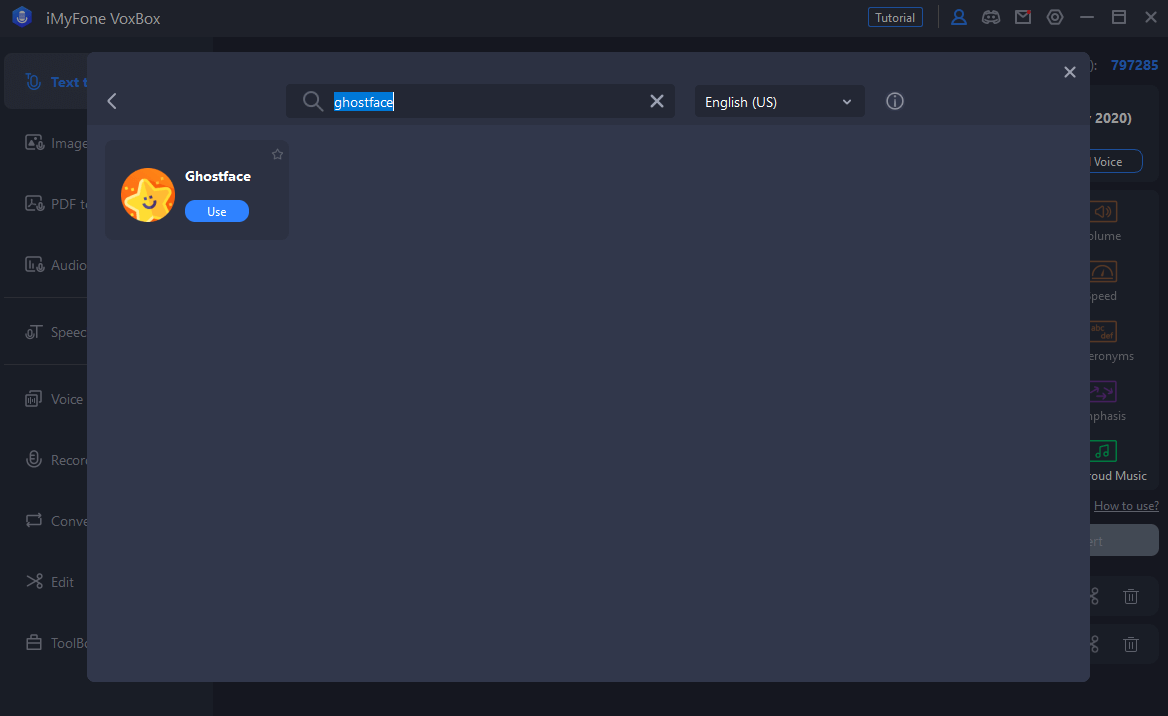 Step 4: Enter the desired text that you want to convert into speech using the Mandalorian voice. You can type or paste the text directly into the VoxBox interface.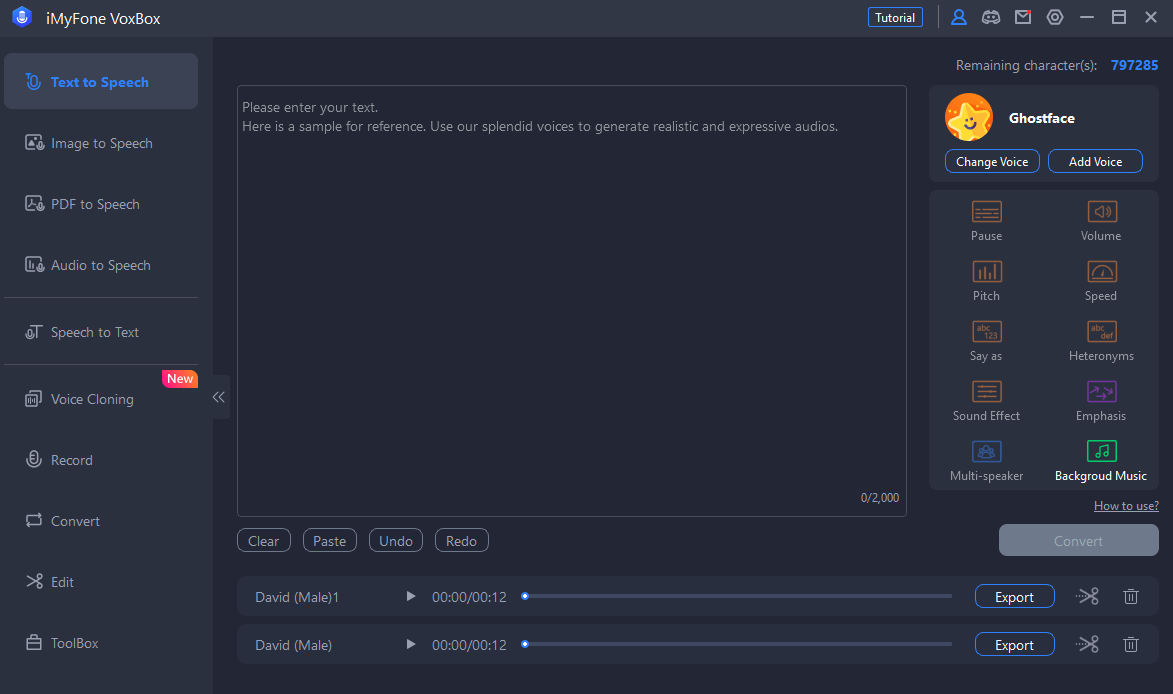 FAQ About Mandalorian Voice
Here are some frequently asked questions about the Mandalorian's voice:
Q1: Who is Voicing The Mandalorian?
Pedro Pascal, a Chilean-American actor, is the voice behind the Mandalorian's character, Din Djarin. He lends his voice and acting skills to bring the character to life, making it one of the most loved characters in the Star Wars franchise.
Q2: How Do You Get Mandalorian Voice Effect?
You can achieve the Mandalorian voice effect using a voice changer or voice generator like CleVoice or VoxBox. These tools allow you to adjust pitch, resonance, reverb, and other parameters to match Din Djarin's distinct voice.
Q3: Why Does Pedro Pascal Only Voice Mandalorian?
Pedro Pascal voices the Mandalorian because of his exceptional acting skills and the unique tone of his voice, which fits Din Djarin's character perfectly. However, in many scenes, a body double is used while Pascal provides the voice-over.
Conclusion
To sum up, sounding like the Mandalorian is now a fun and easy task with the help of a Mandalorian voice changer. You can use software like CleVoice voice changer to change your voice sound like Madalorian or other voice filters. You can make fun or prank with your family or friends.
Just try to use the Mandalorian voice changer or Mandalorian voice generator, you will love these smart voice software.
Try It Free