In today's world, lots of people would like to make friends online and there are many free socializing website online, such as Omegle. In Omegle, you can communication with people from all over the world. However, there're also some security risk. Fortunitely, use a great voice changer like CleVoice, you can mask your real voice on Omegle.
In this way, you can be more relax to make friends on Omegle. Besides, you can also use CleVoice voice changer for Omegle to change your voice like a celebrity, cartoon charaters, baby, girl or a chipmunk, which can make a great pranks with your friends on Omegle.
In this article, we will talk about the full details about Omegle voice changer -- CleVoice and how to change your voice on Omegle in real-time. Go ahead, let's find out the surprise!
Try It Free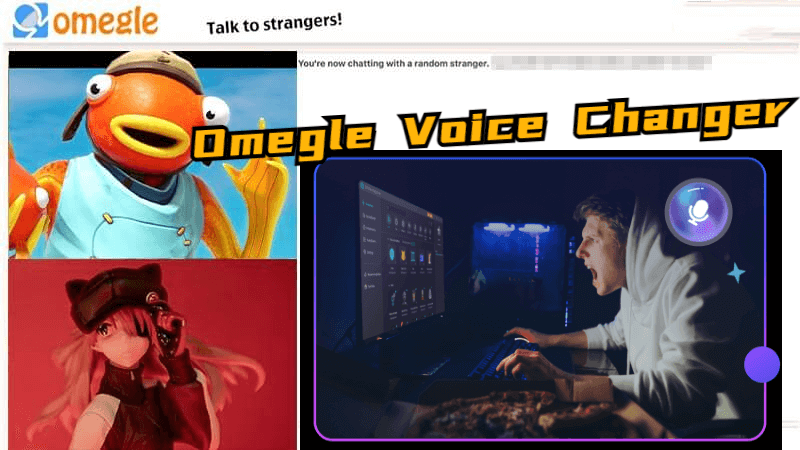 What's Omegle?
Omegle is a free online chat website that allows users to communicate with strangers without the need to register. The service randomly pairs users in one-on-one chat sessions where they can converse anonymously. People from all over the world can talk with each other.
Omegle allows you talk with people from all over the wold. You can pick someone else randomly and has one-one one chat. You cannot see each other unless you make a vide call with each other.
Why People Use Voice Changer on Omegle?
There are several reasons why people use a voice changer on Omegle.
Firstly, using voice changer on Omegle adds an element of surprise and fun to the conversation. You can sound like a celebrity, a cartoon character, or even a robot.
Secondly, using voice changer provides a degree of anonymity that goes beyond the standard chat interface.
Thirdly, you can protect your personal identity with the help of voice changer. You won't be worried about someone else can recognize you any more.
Anyway, using a Omegle voice change tool on Omegle must be helpful, you not only can protect yourself and make some humor and fun to your communication online.
How to Change the Voice on Omegle?
If you want to change your voice on Omegle, then CleVoice voice changer should be the best choice. CleVoice is an advanced voice changer perfect for Omegle. CleVocie offers various types of voice filters, you can change your voice into any voice filters you want. You can make your voice sound like a cute boy or girl, like a baby, or like a famous celebrity, such as Elon Musk, Donald Trump and so on.
Besides, CleVoice is a real-time voice changer, you can change your voice on Omegle in real-time. CleVoice is also a free-to-use voice changer. You can use many free voice filters on CleVoice. It's user-friendly and offers a wide range of voice filters.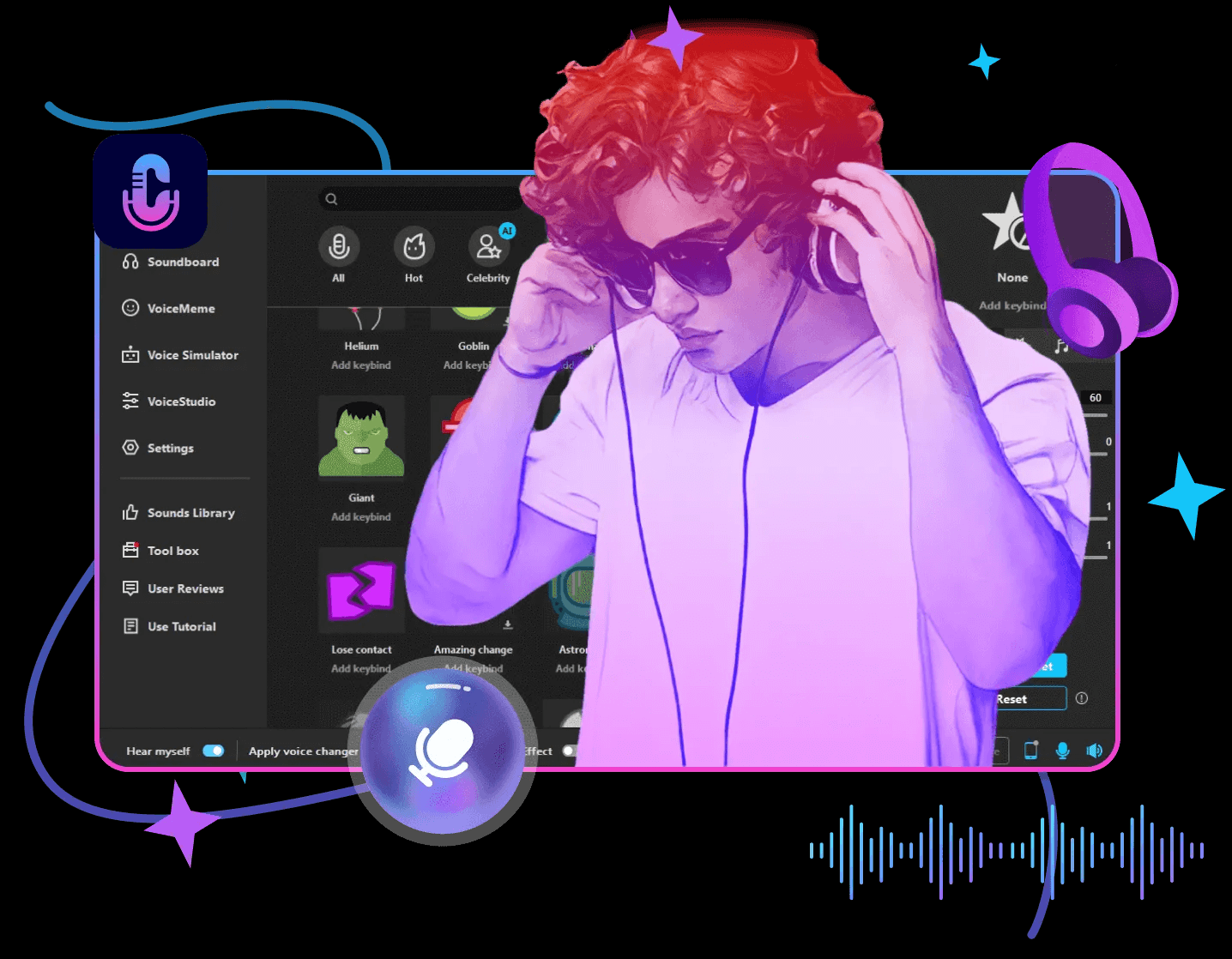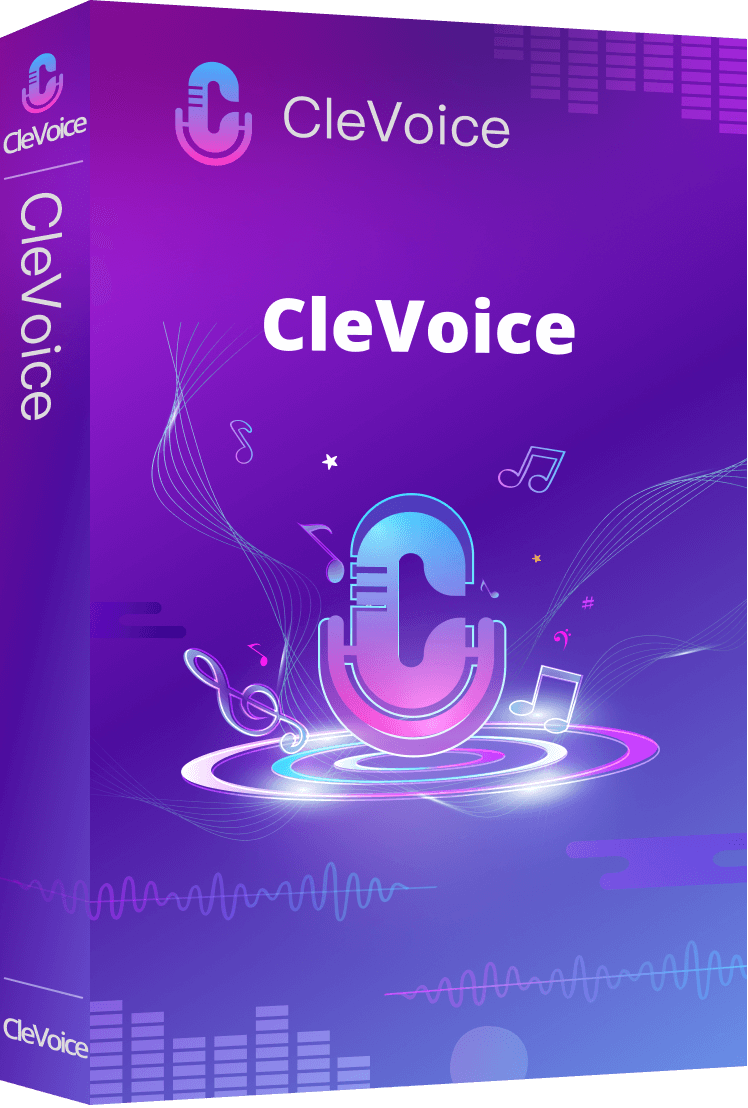 Superior Voice Changing Technology: CleVoice offers a multitude of options to change your voice, from sounding like a child to an alien.
Soundboard: With CleVoice, you can add sound effects to your chat, making your conversations more engaging and fun.
Voicelab: This feature allows you to craft your unique voice with over 15 sliders and effects.
Mic Quality Enhancement: CleVoice improves your mic quality by balancing audio levels and reducing background noise.
Try It Free
How to Use a CleVoice Voice Changer on Omegle?
Step 1: Download CleVoice and configure it correctly on your PC.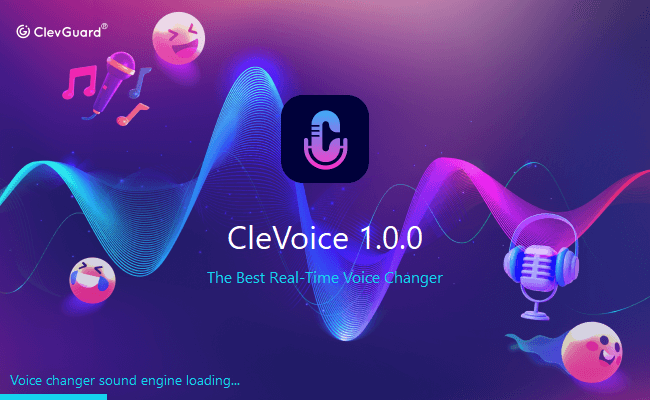 Try It Free
Step 2: Choose your main microphone as the input device.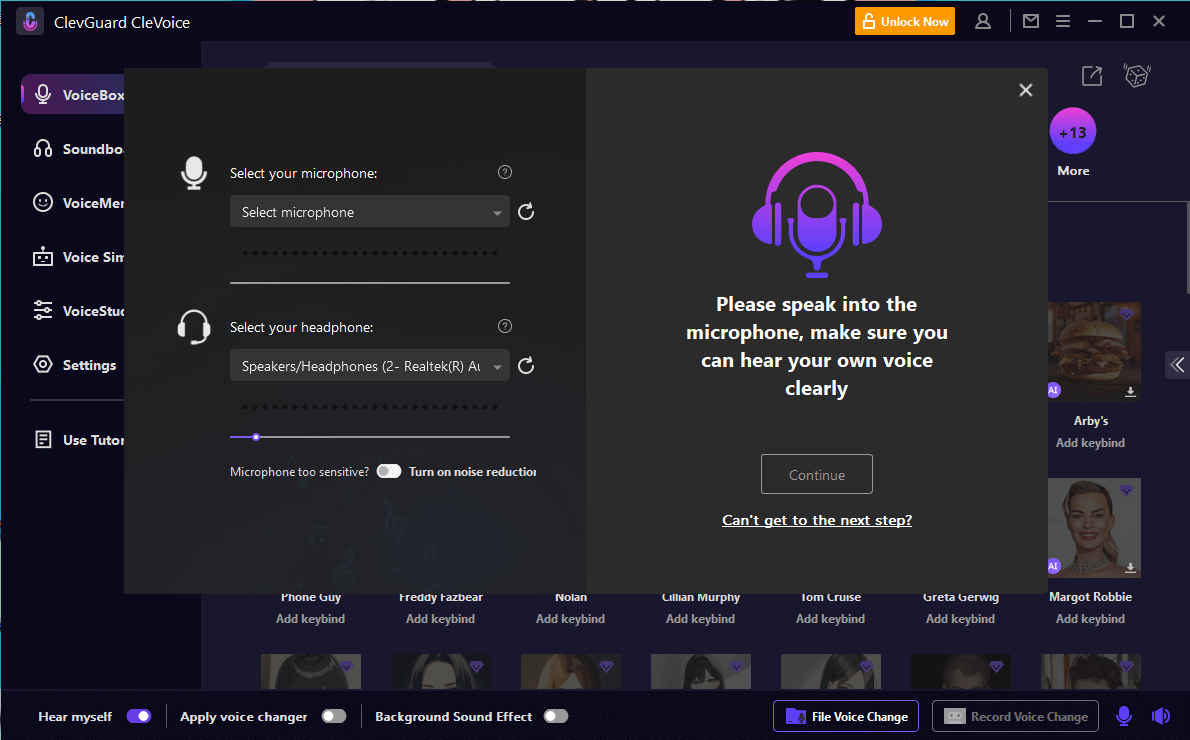 Step 3: Activate the "Voice Changer" toggle. Explore the library of voice filters and soundboards. You can even assign your favorites to keybinds.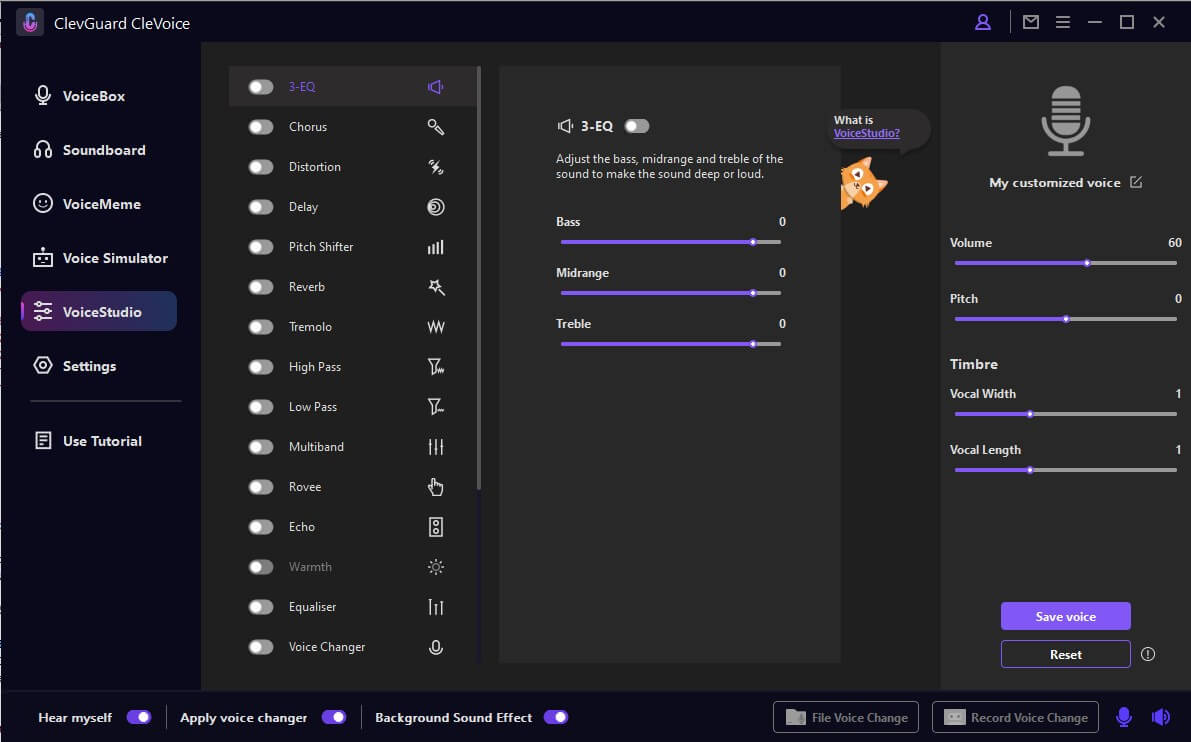 Step 4: Go to the Omegle website and make sure that "Microphone (CleVoice Virtual Audio Device)" is selected as your default input device. Now, you're all set to start your exciting journey into the world of voice changing on Omegle!
FAQ About Omegle Voice Changer
Q1: Is it Safe to Use Voice Changer on Omegle?
Yes, it is perfectly safe to use a voice changer on Omegle. However, as with all online platforms, remember to respect others and use it responsibly.
Q2: How do you make friends on Omegle online?
Making friends on Omegle is all about being polite, respectful, and open-minded. Remember to keep your conversations light and fun, and be sure to respect the other person's privacy.
Conclusion
With a voice changer, your Omegle experience can be even more fun and entertaining. Using a great Omegle voice changer like CleVoice voice changer, you can mask your voice into any voice you want on Omegle. Just try use CleVoice voice changer, you can make more fun and joys with your friend on Omegle
Now, it's time to let your creativity flow, change your voice, and create unforgettable chats on Omegle!
Try It Free