Are you feeling suspicious that your girlfriend is cheating or having an extra-marital affair? Do you wish to keep updated with her step just to assure her safety anytime she's far away? Don't panic! All you need is an efficient and cost-effective location tracking app.
Thus, in today's article, you'll get heads up on how to track girlfriend's location over Wi-Fi without hassles. Besides, the goal is to have a meaningful relationship, not garbage!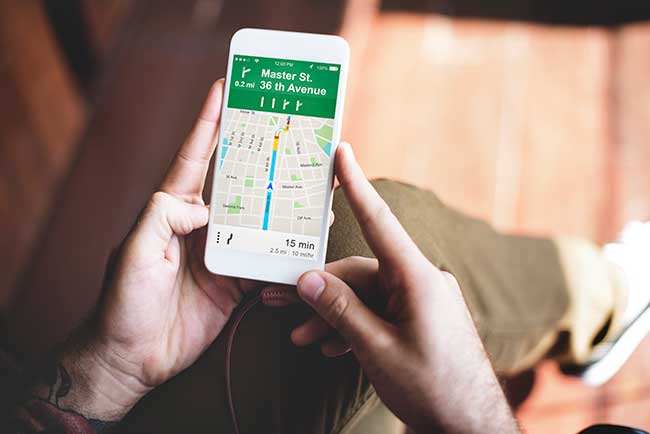 Reasons to Track Girlfriend's Location
While there are hundreds of reasons why you would want to track your girlfriend's location, we've taken the chance to list the top three reasons why a man should track girlfriend's location over Wi-Fi.
1. Clear Wild Suspicions
It's an indisputable fact that distrust and too much suspicion are the main reasons why many relationships today crash within a short time. Thus, if you're among the caliber of folks who suspect their girlfriend's activities, tracking her location is one perfect way to clear your doubts and check her honesty.
2. Guarantee Safety
Presently, one of the vital reasons why many folks want a handy location tracking app at their fingertips is to ensure the safety of their loved ones. Besides, if your girlfriend spends most of her time far away from home, tracking her location would help ease your mind on her safety, and it would keep you updated in times when she, unfortunately, runs into a bad situation.
3. A Special Surprise
Surprises are one of the things that ignite joy in a relationship. So if you think of giving your girlfriend a special surprise gift on occasions when she seems to be away from home, tracking her live location becomes handy to make the process easier.
How to Track Girlfriend's Location Over Wi-Fi with KidsGuard Pro
As the world of technology continues to evolve, we've seen the innovation of many location-tracking apps, but one thing has remained the same: " KidsGuard Pro for iOS has continued to prove its credibility of being the best for many individuals globally". Unlike other tracker apps you find online, KidsGuard Pro for iOS requires no jailbreak or rooting of the device, and it doesn't compromise phone battery life or leave the target with no clue of being tracked.
In addition to that, this powerful location tracking app has vast tracking features that grant you the ultimate ability to track location over Wi-Fi, access, and other info like social media activities, phone calls, chat, and a lot more including deleted files.
Why Choose KidsGuard Pro for iOS?
No Jailbreak/rooting:
With the availability of advanced location tracking all like KidsGuard Pro at your fingertips, you don't need to jailbreak your girlfriend's iOS device before you can keep updated with her location.
Track all phone data including deleted ones:
How does it sound to be able to access all data including deleted ones from a device? Sounds extraordinary right? Yes, KidsGuard Pro has the extraordinary ability to track both existing and deleted data on iPhone efficiently.
Monitor iPhone over Wi-Fi without being detected:
Another cools stuff about the KidsGuard Pro app is that it works in stealth mode, enabling you to track your girlfriend's phone without her knowing.
Record all iPhone data automatically without hassles:
Once you connect the KidsGuard Pro for iOS app to your girlfriend's device, you'll be able to automatically record all existing data on her iPhone fast and conveniently.
Three Steps to Track Girlfriend's Location Over Wi-Fi
Step 1: Get a KidsGuard Pro Account
Firstly, create your KidsGuard Pro account and purchase an iOS plan that fits your need most.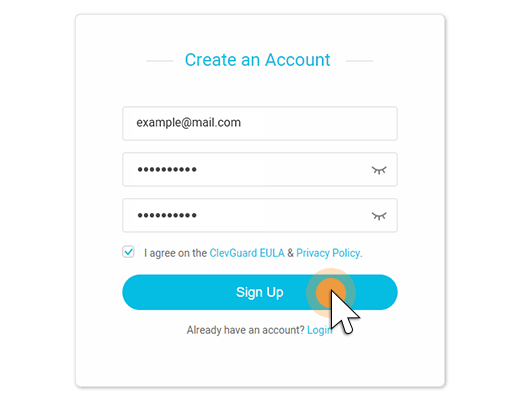 Step 2: Download & Install KidsGuard Pro for iOS Software
Up next, download and install the app on your computer from the site below. Keep both iPhone and computer using the same Wi-Fi, and then you can start syncing the data.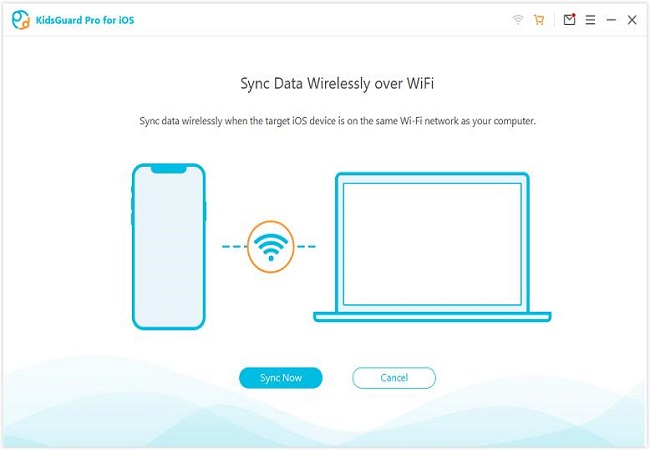 Note: If it's the first time that you use this app, you should connect your girlfriend's iPhone with the PC once. After that, when both devices use the same Wi-Fi, you can check data directly.
Step 3: Start Tracking Girlfriend's Location
Lastly, login into your KidsGuard Pro account and you can start monitoring the target device and tracking the target location via dashboard.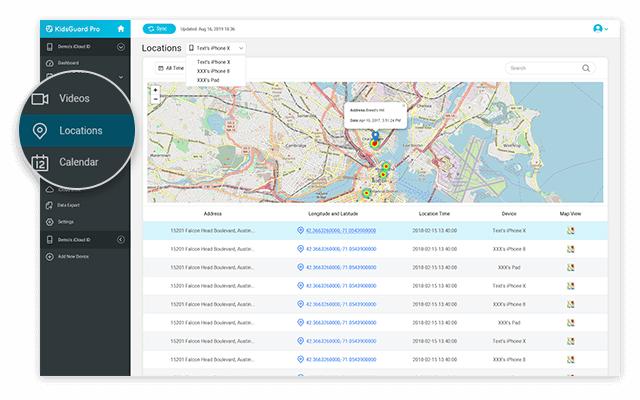 Simple right? Then don't hesitate to download the KidsGuard Pro for iOS from now and start tracking your girlfriend's live location without her consent.
Conclusion
It's an indisputable fact that many questions would run through a man's mind, especially when he starts noticing wary acts from his girlfriend. In such a case, a location tracking app comes in handy to handle the situation. Thus, if you've read through the content of this page, I'm pretty sure you've found a fast, accurate, and reliable solution to help you keep track of your girlfriend's activities. As your best solution, KidsGuard Pro for iOS will always be there and also, give you well-detailed info support.
Regardless, of the fact that you now know how to track girlfriend's location over Wi-Fi, we advise that you track your partner only for positive reasons.