Smartphones can be considered one of the best technological advancements of our era. However, like everything else, it has its dark side too. While thanks to mobile phones, we have all the information about the world in our hands, but its excessive usage is negatively affecting our lives.
From online addiction to the potential online threats that hang over our young generation's heads, keeping track of our phone usage has become essential. There are several apps to track phone usage in the market. In this article, we have shortlisted the top 6 phone usage apps that can help you monitor your kids and loved ones' activities.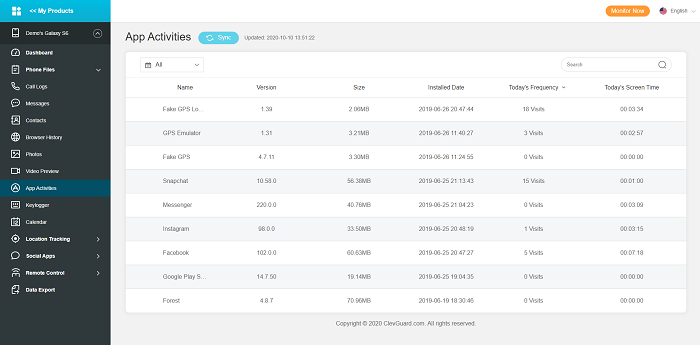 Rate:
KidsGuard Pro is the best professional app to track phone usage. Whether you are a parent, a concerned spouse, or an employer, this app usage tracker will allow you to track all the activity remotely.
An all-rounder, KidsGuard Pro can monitor all social media apps like WhatsApp, Instagram, Snapchat, Facebook, Kik, Viber, and many more. You can watch the chat history of these apps and keep an eye on the media files that are exchanged.
Accessing to the contact book lets you track the people they are in contact with.You can follow their location through a GPS tracker, access to the call/text logs to track the people they are in contact with, check photos, videos and even browser histories on the target phone.
For every detailed app activity, you can monitor clearly what the daily usage frequency is and how much screen time is spent. You can also export the usage file to better plan the phone usage time for someone else.
With this data usage monitoring app, you can say goodbye to the incomprehension of arranging phone usage time properly. A relatively new app, KidsGuard Pro, stands ahead of all its competitors with its advanced features. It just takes 3-5 minutes to set up, its simple installing process makes your monitoring process even more smoothly.
Pros

Obtain an app activity report on the app using frequency and screen time summary.

It is effortless to install, and you can track up to 30+ types of data remotely.

You will not need to root or jailbreak the target phone.

It is entirely undetectable, secure, and privacy protected.

Data on the target device syncs in real-time.

It is cheaper than its competitors.
Cons

This data usage monitor app is not free.
2. FamiGuard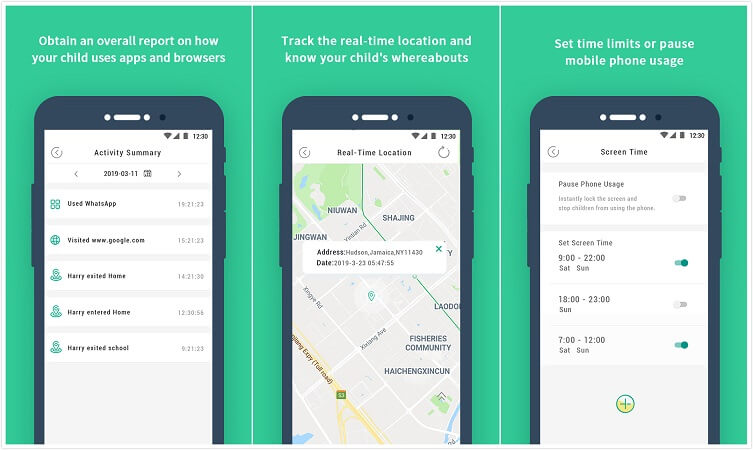 Rate:
Compatibility: Android
A parental control app, FamiGuard, helps you manage and track your child's activity through the phone. Through this android data usage app, you can limit the time your kids spend on their phones, filter the content to make it kids appropriate, and track their location in real-time. It manages your kids' device fairly and keeps you updated on their activities.
Pros

You can track the location of the target user.

Activate the geofence to ensure your kid stays in the safe zone.

You can filter the web content kids are exposed to and block specific apps.

FamiGuard can control your child's usage of apps and manage it with categories.

You can limit their screen time.

Obtain an overall report on kids' browsing history and even their online routine.

Available for 3-day free trail.
Cons

FamiGuard is not operational on iOS devices.

For screen limitations, you will have to limit the time for different apps separately. It requires a lot of manual work.
3. MobiStealth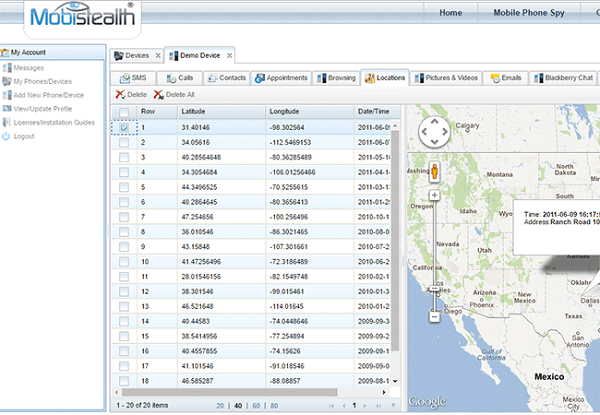 Rate:
Compatibility: Android & iOS
MobiStealth can help you track the smartphone and computer activities of your kids or employees. With this app usage tracker, you can always be aware of your kid's whereabouts as well as phone usage. You can monitor their calls, SMS, chats, and email without them knowing or suspecting. Employers can use it to track the computer activities of their employees. It can monitor their email logs, browsing history, and chat logs.
Pros

It is incredibly simple to set up and takes just a few minutes.

It tracks the location of the user without GPS features making it the right choice for parents who are not tech-savvy.

You won't need to root or jailbreak the phone.

You can use it on the phone as well as on computers.
Cons

It lacks the advanced features of modern times.

It has limited capability when it comes to chat monitoring.

It is not a free app.
4. Kidgy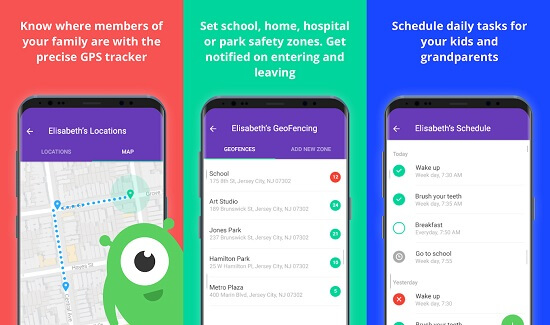 Rate:
Compatibility: Android & iOS
Coming at number 4, Kidgy is an app usage tracker that helps parents in supervising their kids. Parents can manage the screen time of the kids and keep an eye on other online activities. The parents can use to monitor their kids and keep them safe. Parents can track the calls, SMS, browsing history as well as other app usages.
Pros

Kidgy installation is extremely easy.

The app silently operates in the setting without the knowledge of the target device user.

It is a power-saving app.
Cons

Kidgy is not a free app.

It can be challenging to set up and synchronize some of the monitoring apps.

The parents and the kids need to be online for access to most of its features.
5. FlexiSPY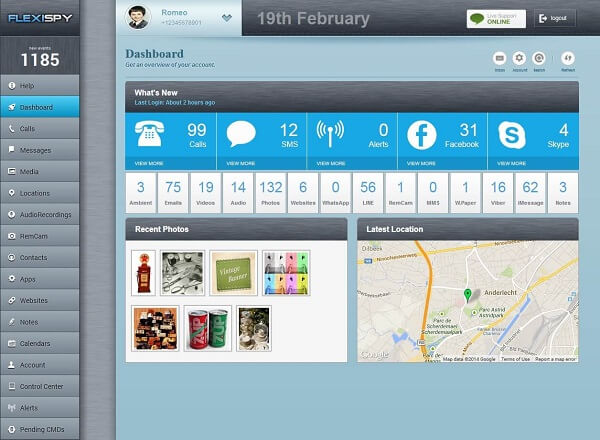 Rate:
Compatibility: Android & iOS
A spy phone app to track phone usage, FlexiSPY can help you keep track of all the activities of the target users. You can record phone calls, read emails, SMS, WhatsApp, and Facebook messages, and track the device's location. It can be used for parental control as well as employee monitoring.
Pros

FlexiSPY not only allows you to monitor the android and iPhone but also PC/Mac.

You can remotely record the calls and monitor all audio and digital communications.

You can make a free demo account.
Cons

It is not a free app and is very expensive.

The data is not 100% secure.

You will be required to Jailbreak the devices for iOS versions, and rooting is required for advanced android features.

No feature for website blocking available.
6. Spyera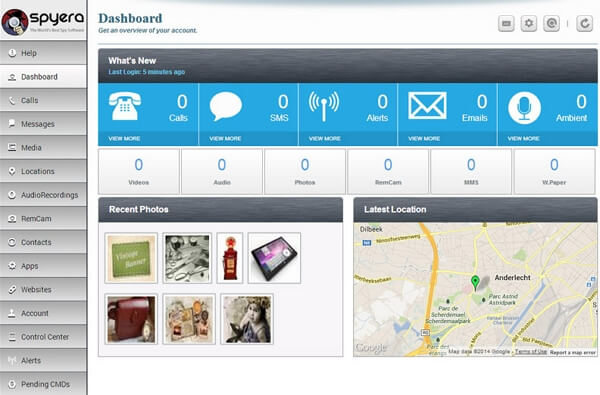 Rate:
Compatibility: Android & iOS
An app to monitor phone usage, Spyera, allows the user to remotely track and secretly monitor as well as control a target device to some extent. It enables call monitoring, Ambient recording, location monitoring, and messaging app tracking.
Pros

It not only monitors all kinds of mobile devices but can be used for computer monitoring as well.

It is easy to install and use.
Cons

It is not a free app.

You will be required to root the android devices and jailbreak the iOS versions.

The interface is not user friendly.
Conclusion:
After a detailed analysis of all the apps mentioned above, our top pick is KidsGuard Pro app usage tracker. Not only is it the most complete phone usage app when it comes to monitoring your usage time, but it also gives you a lot of additional features that are useful as well.