Although being blocked on any social media app is very disrespectful, it makes us to think about why another person has blocked me, or how can I know who has blocked me on Twitter?
Or is there any Twitter block checker app or website available in the market, and what are the things we cannot do while being blocked? You will find all your answers in this article.
How to Find Out Who Blocked You on Twitter?
Follow these steps, and then you will see who blocked you on twitter app.
Step 1.
Open up the Twitter app and log in to your profile if you haven't any. Then click on the search icon that is present on your screen.
Step 2.
Search for the user who you think has blocked you. If you don't see the profile of your person in the suggestions, type in his full username and click on
go to username
.
Step 3.
If you can see tweets and other content of the person you require, it means that you haven't being blocked by him. However, if you don't see any tweets or other content of that user, it means that you have been blocked.
Related Read: How to Know If Someone Blocked You on Instagram?
Does Twitter Notify You When You Get Blocked?
The answer is "No" until now and there is no single app launched in that market which notifies you that you have been blocked from this account.
Although, the person can know who has blocked me on the Twitter checker app by typing his accounts name in the search bar.
But there are specific apps to check out who has blocked me on Twitter. You have to put your account in that app, and then they will let you know about blocked information.
Like all other apps out there, Twitter also doesn't send you any notifications regarding you being blocked.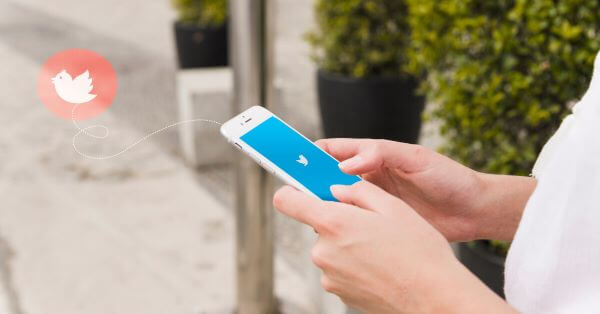 How to View Blocked Twitter Accounts?
There is no way to view the blocked accounts on Twitter as it is quite secured and its privacy terms does not allow anyone to check such details.
However, there is an app that provides you the service to watch other people's Twitter account activities. This app allows you to monitor someone's computer activities by simply installing it into the target device and watch it on your Pc without them knowing.
Do You Want to Monitor Someone's Twitter Account?
When it comes to monitoring, it means that we might have lost our trust in someone to check their activities, like what they are doing on Twitter.
All these things come with trust issues or to protect one's closest person from scams and fraud.
Monivisor can use to check on other people's Twitter activity, whether close ones or relatives. Read more to know about the app.
This app will provide you all monitoring items like reading internet activities, mails, social medias, capture screenshots and many more features.
Step 1.
Sign up a MoniViaor for Windows account by click
Monitor Now
button below.
Step 2.
After registration, you will skip to
My Product
Page, tap on
Setup Guide
button and follow the instruction to finish download and installation. The plus point of this app is that the person we are monitoring will never see this app icon in their computer screen, or any anonymous activity will not happen in their device.

Step 3.
View target user's Twitter activity on dashboard: Go back to MoniViaor for Windows website and connect the device to enter dashboard. Now you can remotely monitor target user's Twitter account in the dashboard.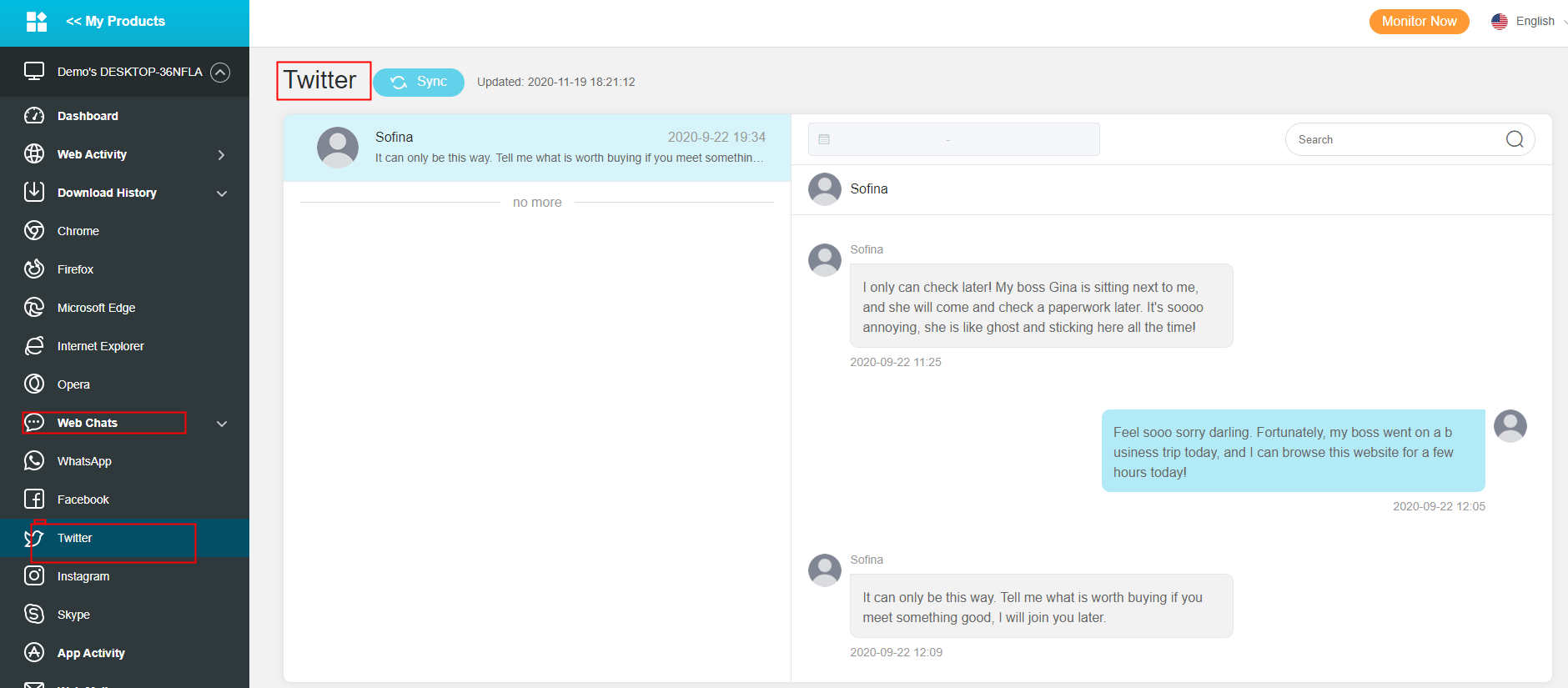 What is the Difference between Twitter Block and Mute?
The main difference between muted and block options for Twitter is that whenever the person blocks you, you are unable to see these tweets or profiles until unless you create or use a new account.
However, the mute option allows you and another person to see each other tweets.
What Does Blocking Mean on Twitter?
Whenever a person blocks you, you are restricted from seeing his activities on Twitter.
Also, you can't contact them with any calls or messages. And you can re-block the person who has already blocked you.
What Does Muting Mean on Twitter?
If you mute a person on Twitter, it means that you will not get any message notifications.
Unless you see them intentionally, but some notifications might pop up while muting.
Also, you can see their tweets, and if you don't want that notification to pop up, go to the person's profile and inflow them; in this way, you will not get any notifications of their tweet or activities.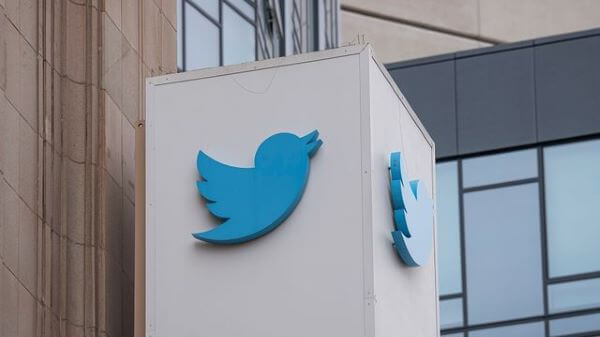 How to Check Whether Someone has Muted You on Twitter?
To check if you are muted, you have to open up the tweet deck and make a home column for the person you suspect has muted you.
If you don't appear in there, then you are muted. Also, you can do a tweet to be sure.
Con of this is that you will have to make separate home columns for each person to check if you are muted or not.
Also, if you message the person, you suspect has muted, you can tell you that you are right.
If the person replies to your message, it means they had not muted you, but if your transmission goes unnoticed, there is a high chance that another person has muted you.
Frequently Asked Questions About Twitter Blocking
Q1. How To Get Someone to Unblock You on Twitter?
If the person you know has blocked you, there is always a chance to resolve the issue. You have to create a new account, just not by your own name, and message the person about all the matter.
Also, end the message with your name. In this way, you both will resolve the issue. And the person will then unblock you.
Q2. How Can I Block Someone Who Has Already Blocked Me on Twitter?
People often do these things to seek revenge; if you want to block a person who has already blocked you, you just have to go to the user's profile, and you will get the alertness of your block, and then press the block button.
Q3. How Do You Do a Soft Block on Twitter?
Twitter has added a new feature of a soft block, so to address the issue of privacy problems of the users.
You have to go to the user's ID and press the follower button, and you will see a three-dot icon on the right to the user's ID. Then press on remove follower button.
Q4. Does Blocking Someone on Twitter Delete Messages?
Deleting messages is the default feature of every app, like blocking on Face book Messenger does not delete messages.
When you stop a person, your chat will automatically and forcefully be removed from both IDs.
Final Words
Twitter is one of the safest apps, unlike other social media apps, you can get to know the name of a specific person who blocked me on Twitter app.
And, you can also check whether you are being blocked by a person, just by some simple steps.
Moreover, you can scrutinize about your current activities and views or visits getting on your profile, if a person blocks you, you can re-block them in order to not hear from them soon.
However, MoniVisor is a suitable choice if you want to secretly monitor someone's Twitter activity.