Is Cyberbullying illegal?
Yes, cyberbullying is illegal; many countries such as US, Pakistan, and South Africa passed a law against cyberbullying. Different countries presented a helpline for cyberbullying complaints that means if you or your kid is experiencing this issue, you can file a complaint against the person. According to law if someone commits this crime and bullies or harass the kids, he will pay the penalty and jail.Various countries are also taking strict steps against cyberbullying and trying to introduce cyberbullying law. Because it is a serious problem today and is increasing day by day.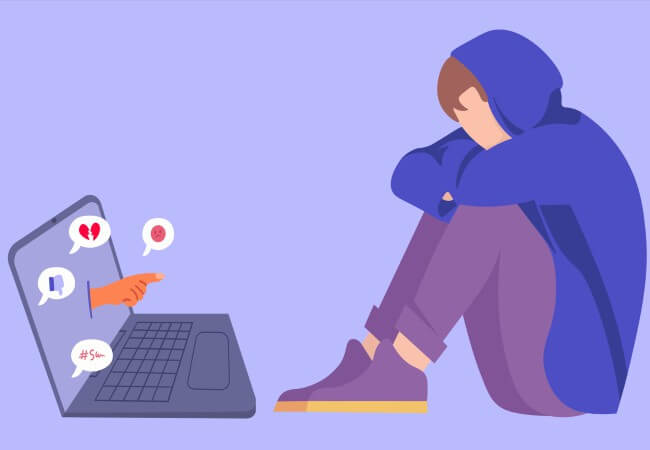 What Are the Long-Term Effects of Cyberbullying?
Hundreds of kids are facing cyberbullying on social media and here are sever effects of cyberbullying on kids and teenagers,such as:
Anxiety and depression
Cyberbullying is reason of anxiety, depression, and other stress-related problems. It takes away all the feelings of happiness, and the victim feels lonely and get stressed. Cyberbullying ends the feelings of self-confidence and self-worth. Research claims that the rate of depression increases as cyberbullying increases.
Isolation
Due to cyberbullying, kids get isolated in their schools; they feel alone and depress most of the time. This experience affects their mental health a lot because friends are very important during this phase of life. If kids don't have sincere friends during this period, then it may lead to more bullying.
Anger
Many victims going through cyberbullying becomes aggressive because of these things. Sometimes children who are victimized usually adopt a revenge-taking habit and plan some evil ideas against others. In this way, it exerts a very negative impression on them. If your child has gone through cyberbullying and has been very angry about this, then you better ask him to seek a therapist or a counselor who can tell them to channel their anger in some good way.
Humiliation
Online cyberbullying has worse effects as kids know that once it's on the internet now, it can go viral. This causes humiliation or feeling exposed etc.
Disturb the sleep pattern
Cyberbullying can also disturb one's sleep cycle. They can suffer from sleep issues like insomnia, more sleep than usual routine,or nightmares.
Suicidal thoughts
Cyberbullying can cause self-harm. Sometimes victim feels so depressed that he thinks of suicide.
Effect on study
Due to cyberbullying, kids are facing different problems in study. Most of the time, they remain mentally absent from class. Due to this, their concentration level is reduced; thus, they have low grades. Therefore these students may be detained or expelled from school.
Related: How to Support Your Kids Make Friends Online Safely?
How Can Parents Prevent Cyberbullying?
Cyberbullying for kids is not good for any age, but it causes long-term effects on kids. Parents need to save their kids from cyberbullying's; here are few to stop cyberbullying.
Build trust with your child
Parents must have a strong relationship with their kids so that when their kids are suffering from cyberbullying, they must turn to their parents first. But unluckily, parents are the last to know about these scenarios when their kids get into some trouble. That's why spend quality time with your kids, make them more comfortable with you.
Focus on their online activity
Parents should pay more attention on child's phone activities, there are various apps available which aid the parents to monitor kid's activities but KidsGuards Pro is best all of them. KidsGuard Pro is an app that helps in monitoring the online activity of kids. This app helps the parents or guardians to keep an eye on online activity. It gives complete details, what they are watching, searching, chatting and calling, etc. it provides deep information about the activity of kids, for example, how much time they spent on which app. it screen record their all-time activity and save this in the dashboard, parents can watch these videos any time. This app has other amazing features, such as a location locator and call recording. Additionally, it can access all files of the phone, such as the gallery, browser history, etc. Parents can see the activity of their kids secretly without their knowing them.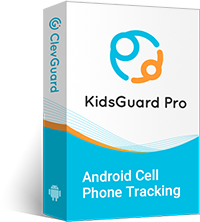 An Array of Amazing Features
Track cell phone location in real time and view location history
Check all incoming and outgoing calls & SMS
Spy on social media apps like WhatsApp, Instagram, Snapchat, Facebook, Viber, WeChat and more
Remotely access the files on the target phone, like contacts, photos, call logs, etc.
Pre-talk with your kids about online issues
When you allow your child to use a computer or mobile phone, talk to him first about the advantages and disadvantages and the method of using this device. Talk to your child regularly about their favorite topics, i.e., favorite books, novels, apps, and websites. Ask them about their hobbies and what actually makes them happy. Pay an ear to what problems they are going through and try to solve these issues immediately.
Learn various apps and websites work
There are various apps and websites which kids frequently use, like gaming apps, study apps, and multiple websites. Still, parents should check these websites because different websites offer free games and entertainment series for kids. But there is a scammer behind these websites. The actual purpose of these websites is to target the kids for inappropriate tasks.? These apps and sites access the data of kids' mobile and afterthought they blackmail the kids. So parents should be aware of it what kind of website and app their kids are using.
How to Deal with Cyberbullying - Guide for Parents
Cyberbullying is common nowadays in kids because the new generation is more exposed to the online world. But parents should take big steps to prevent their kids from cyberbullying. First of all, you have to make some rules in your house, set some time limits, and discuss these rules with your kids. Ask your children to follow these rules strictly. Here are few other things to deal with cyberbullying.
What are the typical bullying symptoms?
It is a fact that kids get bullied at schools, family gatherings, parks, and epically online, but most of the parents remain unaware that their kid is experiencing something bad. Because they don't notice, if you want to know if your kid is also bullied or not, here are few symptoms are mentioned below. If you kids are showing these symptoms, then your kids are bullied at school online.
Disturbed sleep pattern
Mode swings
Anxiety and depression
Crying without reason
Become aggressive
Don't communicate
Avoid the usage of social media
Less confident
Feel nervous
Weight loss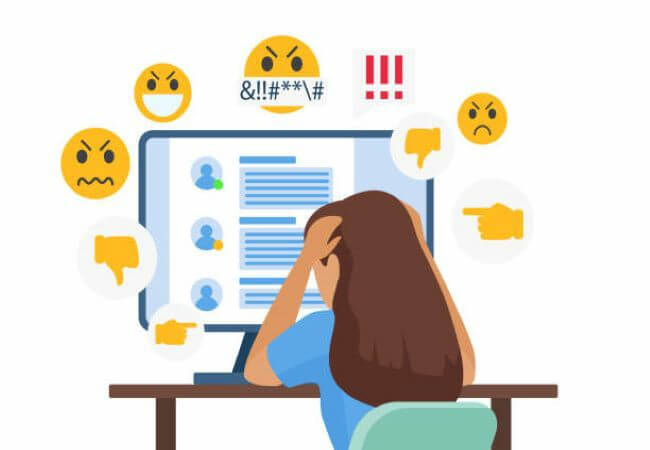 Teach kids the right way to react
As a parent, it is your duty to prevent your kids from cyberbullying and also teach them how to deal with cyberbullying because teen cyberbullying is common thing and most kids get scared in this situation, and this thing causes a severe effect on their mental health. Therefore parent should teach their kids how to handle these kinds of situations. Here are few things to teach your kids
Don't respond to cyberbullies
One of the best ways to handle this situation is to avoid the bullies because the bullies usually want attention, but it is the best trick to get rid of these bullies to avoid bullying. If someone is commenting way in an inappropriate way, you're online on your post, photos and videos, avoided these bullies. When they see you are not reacting, they will stop bulling you. Mostly Bullies try to attack your child when you are not around. So don't leave your kids alone in hallways, bathrooms, and playgrounds.
Talk to parents or teachers
It is best practice for kids to talk to parents and teachers about bullying because it is best to talk to someone elder when some on is disturbing you. Because teachers or parents can suggest you best way handle this difficult situation. They will also help you to get rid of being bullied.
Build Self-confidence
It is the best step to build self-esteem to prevent kids from being bullied because people always target the Kid who has low confidence levels and who reacts early. Tests why give your time to ids and make them more confident. Because confidence makes the kids stronger.
Contact the offender's parents
If someone is bullying you at school or any other place, then you should avoid him, don't argue with him but try to contact his or her parents and tell them about their kid. Because only parents can control these habits of their kids, they will also try to correct their kids' behavior.
If your kids are being cyberbullied - tell him/her
There are few things parents should tell their kids if they ae being cyberbullied, these steps will help to stop cyberbullying for small kids or teens.
It's not your fault
When kids are bullied continuously, they start thinking that it's their fault what they are going through, so they are quite reluctant to tell their adults about all of this. So you need to tell their children that it's all bullies' fault; bullying happens to others too, and there is always a solution for everything.
You are not alone
If your child has been bullied or threatened, spend time with the kid and tell him he or she is not alone you are always with him; make him realize his friends are family is always there for support. They will fight against the bullies. In this way, he will feel strong because his family and friends are supporting him in every situation.
Final Words
Due to cyberbullying, parents usually try to shut their children's computers and mobile phones. Still, it may have a further negative impact on them as this may be the only way for their children to communicate with others.In this way, parents cut off their connections with the people, and children get more secluded. It is not good practice to save their kids from cyberbullying. So how to stop cyberbullying for kids, There are multiple apps available like KidsGuard Pro; these apps are beneficial for parents because they can check their kids' daily or weekly online activity. KidsGuard Pro is easy to install and use; this app automatically records the daily online activity of kids so parents can easily monitor their kid's activity via this app and protect them from cyberbullying and harassment.