Question:What is Sexting?
Sexting means sending, receiving, or forward sex-related messages, pictures, or videos links from one mobile to another. Sexting is derived from sex and texting. It means texting on a more extensive scale, and images are also attached with. Do you know which apps kids are using? There are a large number of websites or apps for sexting, nowadays, kids do Snapchat sexting because they think this snapchat is the safest app for sexting. According to Snapchat theme, sent pictures, videos, and SMS will disappear after few seconds, so they feel comfortable here.That's why Snapchat is the fourth most downloaded app from iTunes.
Read More: Is SnapChat Safe For Kids?
Parents Need to Know about Snapchat Sexting
Being a parent, it's your duty to make your child understand that today nothing is private. Hacking is so common today. So your data can be stolen very easily.
Snapchat sexting has never been safe
Snapchat is becoming a Sexting app because of its one feature, "disappearing messages", which disappear immediately after opening them. But some people also take screenshots or use screen recording apps. If you take a screenshot, they send a notification to the sender. Some people take pictures from another phone too. So by this way, you can send these pictures to other people. Thus it can go viral, and millions of people watch them.
Additionally, there are various apps such as screen recorders that record the whole video of Snapchat messages, videos, and pictures without acknowledging the sender. The opposite party does even get any alert or notification about these screen recordings. This news is a red flag for those who are sexting online via Snapchat.In short sexting on snapchat is not safe anymore.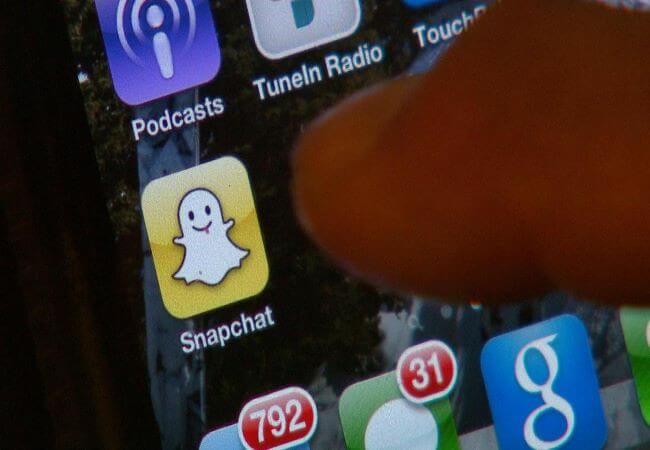 Is teen sexting illegal?
The answer is yes, teen sexting is illegal. But different countries have different points of view about this. No doubt, the physical relationship of teens is not allowed in many countries, but according to laws of few countries, sexting is okay if there are contents of both partners if they are sharing nudes with their content, they can do this. But many countries declared sexting illegal and need child pornography. According to research in 2009, it was found that 38 percent of 2094 children had received such sexual images and content by text. In the United States, a rule is that anyone who sends the sexual image of a minority or to the minority can be charged with federal and child pornography. Even if it is done with consent, it is still illegal to have sexual images of children under the age of 18.
When and why do teens engage in Snapchat sexting?
There are a lot of reasons why children exchange sexual content. One reason is, it is exchanged to make the conversation romantic or to progress the relationship. Some children consider sexting as "safe sex", which means you can't get pregnant and don't transfer STDs. There are also many other reasons for this exchange. Children who are dating sext to show trust and love to their partners. It is considered a part of a romantic relationship. They sext to flirt with each other on snapchat forum. Usually kids use snapchat sexting finder option for researching online sex partner. Moreover, Children sometimes send such content just to communicate with each other. They may also send it as humor. It is sent in a romantic relationship to talk about sex without the interference of adults. Some young-adult thinks that posting nudes or such content may get viral and come in the spotlight and become models or celebrities. On the other hand, some post them to get attention.
Signs your teen might be sexting on Snapchat
When kids start sexting online via snapchat, you will feel following changes:
Increased secrecy
If your kid is sexting, he will be more conscious about his Mobile and will try to hide it from people.
Grade changes
The grade may also change due to Sexting.
Friend changes
If you keep an eye on your kids' social accounts, you may find out an increase in flirty photos or new unknown people in their circle.
Spike in screen time
If your kids' screen time is increased or they remain in their room to text or call, this can be a sign of Sexting.
Anger and defensiveness
Kids are aware of risks related to sexting, so this can cause anger issues and defensiveness in children.
Change in sleeping pattern
Kids involved in sexting use their mobile phones till late at night; they prefer using the phone to oversleep, so if your kid is sleeping so late, check his mobile activity.

Negative effects of sexting
It can trigger bullying
When kids get exposed, and their friends and family get to know that their friend was involved in sexting, people start harassing them by spreading their nudes online. Even their friends and classmates start bulling them .sometimes, kids send or even upload their nudes or sexual content on social media platforms, so the audience gives hateful remarks and comments, which is not a good thing.
The risk of blackmail
Sexting can have worse sequences like blacking or sextortion. People blackmail the victim into making their nudes or sexual content viral on the internet and taking advantage of it. Blackmailing effect the mental health of kids, some kids get depressed and attempt suicide due to it like a teenager Amanda Todd, a Canadian citizen, did after being blackmailed by a person.
Your teen has a chance to encounter sexual predators
According to the FBI, there are almost 750000 child predators online out there. Online predators allure children to do sexual acts or sexting. These predators find and communicate with children through online gaming, messaging, or chat rooms.
Sexting can lead to mental unhealthy
Sexting causes negative impact on mental health, it can lead to social isolation, lineless anxiety and depression etc.
How Can I Do When I Found My Teen is Sexting on Snapchat?
Do your kids do sexting? Are you looking for how to stop sexting in kids? You can change this habit of your kid; you just have to follow the mentioned steps:
Have severe conversation with them
After doing all this, have a deep, peaceful conversation with your child. Know that your kid must be feeling very ashamed at that time about this topic. It must be very depressing for them knowing that their sexting has been publicly exposed and read by their parents. So parents need not be judgmental and sensitive about this, so talk to your kid about the conditions which led him to this.
Remove access to their phone
After all the fuss, you need to focus on removing the phone and other mechanical devices from the lives of your kids. After this, your child will get upset, and he may even get furious and hysterical. They will shout, cry and request different ways to get their phones back. Instead of doing the same by yelling and shouting, understand their situation. Realize that mobile phones have become an absolute necessity now, and taking away your kids phone is equal to mutilation of a limb from someone.
Install Parental Control App into their device
What can parents do to stop sexting? If your kid is involved in weird activities like sexting, pornography, etc., you should monitor their online activities, but the question is, how can you watch the whole day's online activities of kids? For the help of parents, technology introduced different parental control apps for watching kid's online activities .minspy, teensafe , ikey monitor, the truth spy, pumpic and KidGuard Pro. The KidGuard Pro app is compatible with android 1.3 and top-rated monitoring apps.
Parents'Guide to Snapchat- How Can You Control the Risks?
Snapchat is the most trending app nowadays, and most users of Snapchat are teens. They are using Snapchat for sexting or commutating with different people. So parents should monitor their Snapchat activity. But eternal question is what can parents do to stop sexting? Here are few to stop sexting mentioned below.
Stop teens from Snapchat Sexting with Kidsguard Pro for Android
If you caught your kid sexting on Snapchat, then it's your duty to control their Snapchat activity. The best thing about KidsGuard Pro is that it can access all apps such as Instagram, WhatsApp, Snapchat, etc.; if your kids are sexting online via Snapchat, you will receive alerts and notifications of all Snapchat messages and stories and streaks. So you can control their activity. You can know what your kid is sending to others and what kind of stuff you receive from others. It also accesses the media files such as photos, videos, and audio, so if your kid is keeping nudes in their phone, you can keep an eye on these things.
How does KidsGuard Pro help detect sexting?
Kidsguard Pro helps the parent to detect sexting on the Snapchat account of kids. Parents just have to purchase the subscription of KidsGuard Pro and activate it on kids' phones. This app automatically sends you notification of every single message and record the activity of every app. so you can see all the sent and received a message on Snapchat Additionally You can also check how much time is spent on Snapchat. If your kids are sending or receiving inappropriate messages on Snapchat, you can see it all with the help of KidsGuard Pro and it help to stop sexting in kids.
How to use KidsGuard Pro for Android?
Step 1: Create an account for KidsGuard Pro and purchase a plan.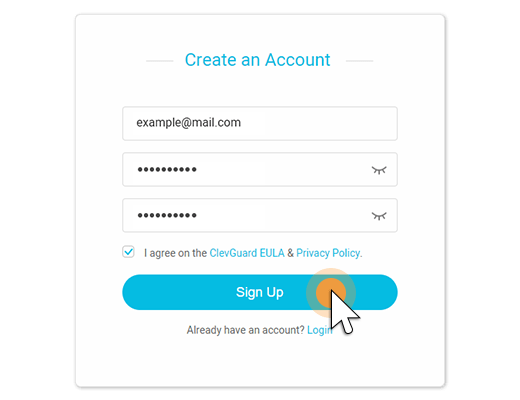 Step 2: On the target person's phone, open the web browser and visit download page.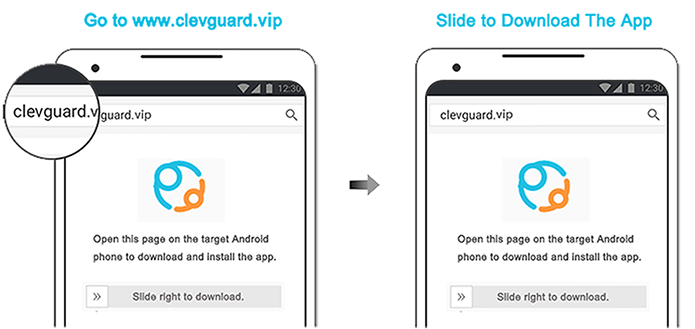 Step 3: You need to download KidsGuard Pro app and install the app from its APK file. Following the onscreen installation guide, the app will be hidden in the background to run. Thereafter, open the app and log in with your account's credentials.

Step 4: Come back to your phone or computer and login your KidsGuard Pro account to visit Dashboard.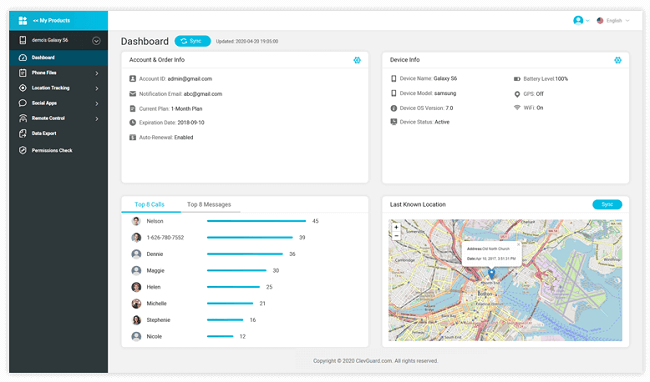 Step 5: On the Dashboard, go to Social Apps and select Kik to check out the deleted messages.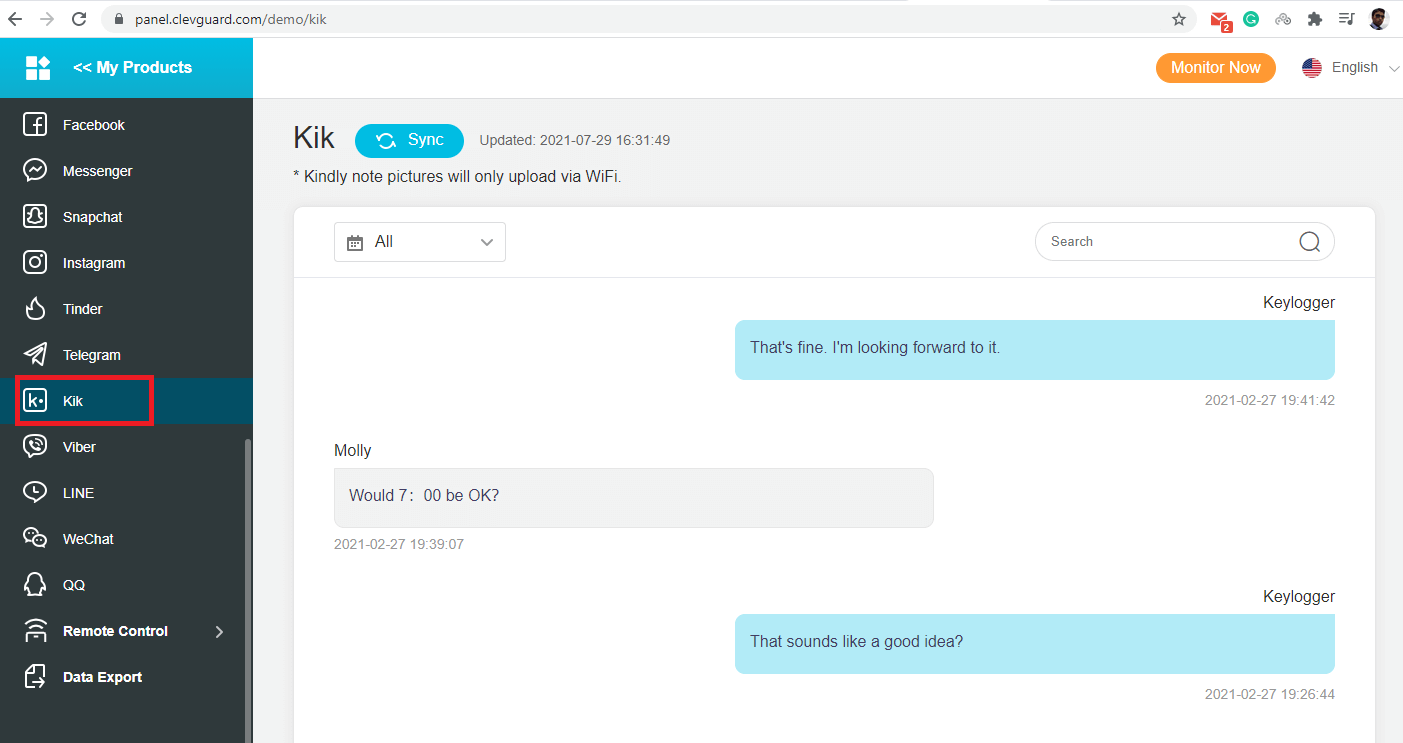 Conclusion
As you know, sexting is not good for teens because it is causing many severe side effects on the kid's life. So parents should protect their kids from sexting. If, unfortunately, your kid developed the habit of sexting, don't be mad at kids. Just play a part of good parents and help them to get rid of sexting. Various parental control apps assist the parents in monitoring kids' online activity, and kids guard pro is an amazing app to control the online movements of kids.