Question:
Can you track Facebook Messenger Messages?
Yes, you can.
In 2011, Facebook launched the instant messaging application called "Facebook Messenger". With the increase of Facebook Messenger usage, the demands for tracking Facebook Messenger also increased.
How to spy on someones Messenger? There are many ways to track someone's Facebook Messenger message. In this article, we have listed three best ways for you to choose. Let's take a look at the following ways to get useful technology.
Way 1: Monitor Facebook Messenger with KidsGuard Pro & Why Choose it?
KidsGuard Pro for Android is an application used to monitor loved ones for their safety and betterment. It is undetectable and can access every activity of the phone being connected with it.
This application is mostly used by parents to monitor their children all the time, by the young boys and girls to track their boyfriend or girlfriend's phone to check their loyalty. And also by the organizations to track their employees whether they are sincere with their company or not.
Why choose KidsGuard Pro for Android?
KidsGuard Pro for Android is considered the best spy app for Facebook messenger. You can track Facebook messages, audio and video calls, can get screenshots of the Facebook messenger screen and can see the contacts list. Not only for Facebook Messenger, other popular social media apps are also avaliable.
How to Set up Facebook Messenger Tracker?
Step 1: Get a valid account
Click "Monitor Now" button below to sign up and get an authenticated email account. You can also try to view demo. By clicking the "View Demo" button, the dashboard will be presented to you.
Step 2: Download and install KidsGuard Pro for Android
After registration, go into "My Products" page, tap the "Setup Guide" button and skip to the full guide page, follow the instruction to install and download KidsGuard Pro for Android on the target phone.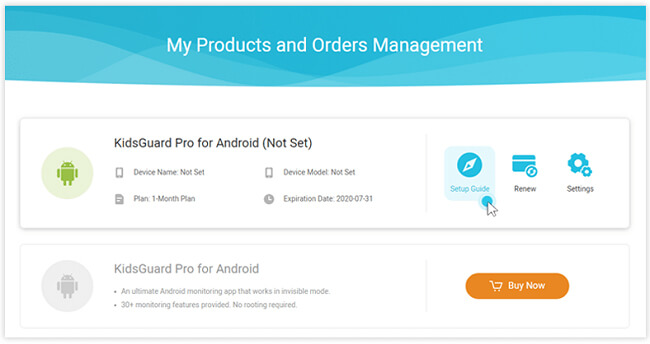 Step 3: View Facebook messenger messages on dashboard
Now the question that came in mind is how to track Facebook messenger messages and the answer is very simple,using following steps, you can monitor the Facebook messenger messages:
Login to your account and dashboard will appear.
To see someone's messages and activities on Facebook messenger, select Messenger option under Social Apps. Here you will see all incoming and outgoing messages of that android phone. You will also find the deleted messages here.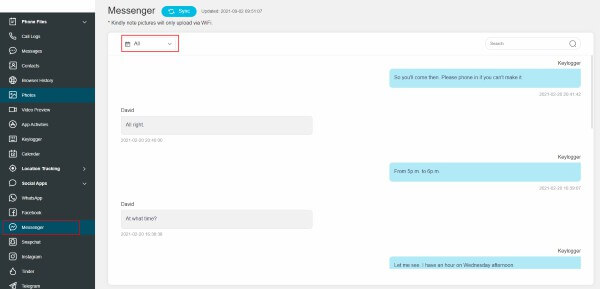 Way 2: Monitor Facebook Messenger with Hardware Keylogger
Keyloggers can also work as a Facebook Messenger tracker if you use them to monitor Facebook messenger messages. Basically, two types of keyloggers are introduced i.e. Hardware and Software keyloggers.
Hardware key loggers looks just like a USB. It is not even difficult to make hardware key loggers. It simply starts with raw materials and components. Then its cases get prepared by CNC machine.
PCB gets a layer of solder paste by using stencil printing. Put small components on the PCB. Specialized machines are used to assemble it and gluing it. Automated stands are used for testing them and then they are ready to use.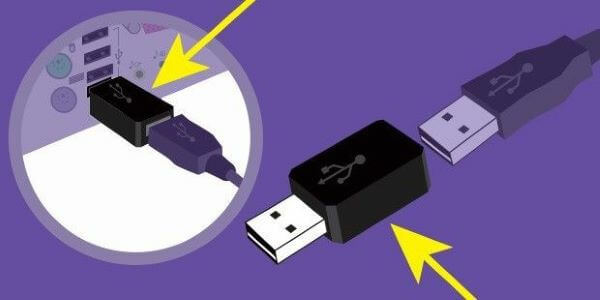 Requirements of using hardware keylogger
It is simply a device that needs to be attached to a keyboard to save the data. To monitor Facebook Messenger with hardware keyloggers, there must be a wired keyboard attached to the device.
The device is connected between the computer and the keyboard and then if the person is typing his Facebook email and password you can easily access it. These type of keyloggers are normally used in public places where people are unaware of it and can easily manage it secretly.
Drawbacks of using hardware keylogger
Hardware keyloggers are physical devices so can't be used everywhere secretly. Anyone can see the hardware keylogger so its use becomes limited but the software key loggers are hidden and no one can find it until one is expert in this field.
Hardware keyloggers need wired keyboards by which they gets attached. You can't access Facebook messages from a mobile phone or a device not having keyboard using hardware key logger.
Way 3: Use Computer to Reset Their Facebook Messenger Password
Several methods have been introduced to reset someone's Facebook messenger password. An easy way to access this consists of following steps:
Get the email address you need to access.
Open Facebook login page and click on forgotten password and then enter the email address.
Click on no longer access to these. Afterwards enter new email address.
Answer the security questions correctly and get access.
NOTE:
If answers are wrong, then move forward and use option "Reveal My Trusted Contacts".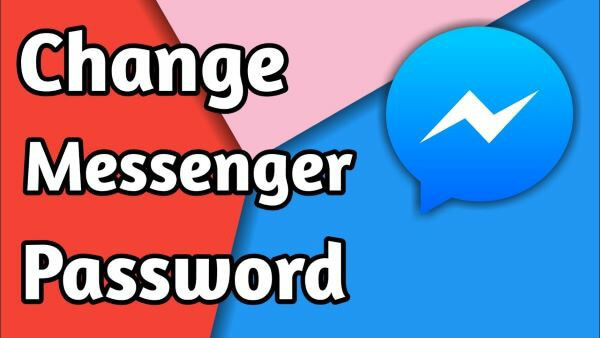 Requirements
You must have a computer and internet available to reset password. An email address or phone number against which account is made. You must know the security answers.
Drawbacks
Although it is a way to recover Facebook messenger password but yet it is not much efficient because it is not an easy task to cope up with the security checks. Fulfilling of all the requirements is not most probably possible to reset an unknown user's account.
Extra Tips: How to Check Boyfriends Facebook Messages?
Vast social media trend has made access to anyone very easily. This has made young generation having more than one boyfriend or girlfriend. Also, the crime rate and fraud has become so much common that no girl can blindly trust any boy nowadays.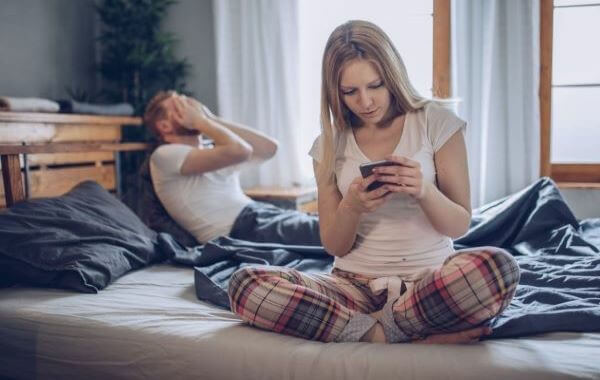 Use KidsGuard Pro for Android to view someone's Facebook secretly
How to spy Facebook messages? KidsGuard Pro for Android has some special feature that you can easily access someone's android phone data into your computer. After installing the application and creating the account you will see a dashboard with several features including Facebook.
Select the Facebook option under Social Apps to see someone's messages and activities on Facebook. Here you will see all incoming and outgoing messages of that android phone.
Select Social App Activities on the left side of dashboard to see Facebook screen time.
Select the photos and open Facebook folder to see the photos of someone.
Select the Capture Screenshot feature when the person is using the phone, you will get the screenshots to see likes and comments.
Conclusion
In this article we have discussed in detail the 3 best ways to answer how to track secret conversations on Facebook. Two of them have some drawbacks but the third option to monitor Facebook Messenger in 2021 was accepted to be the best one of all other ways as it was found the easiest and the simplest way to monitor Facebook messages.
It has become the need of every parent to monitor their child online through some source and KidsGuard Pro has provided the best facility to monitor their location, to whom they are in contact with, what they talk and when they talk. All these issues are resolved with a single platform.