The media reports of assaults, molestations, and thefts on Uber rides are pretty common these days. It is very usual for regular Uber riders to question, "Is it safe to take Uber anymore?"
Uber team is doing their best to ensure that the drivers have no criminal background, and they are taking negative reviews on drivers strongly and taking action promptly.
Yet, the number of bad experiences reported by customers is on the rise.
We will discuss the potential dangers of taking an Uber and provide you with solutions to ensure your Uber ride stays safe.
Is Uber Safe?
With the gradual rise in reports of physical and sexual assaults in Uber rides, it is quite clear that Uber is not safe. Here are some facts that clearly point out the risks in Uber rides.
1. Sexual Assault On Uber Rides
Uber disclosed nearly 6,000 reports of sexual assaults alone in the United States for 2017 and 2018. The company has been fined $59 million by California regulators for not releasing reports of assaults for the last couple of years.
In the meantime, Lyft, the second most popular ride app after Uber, disclosed reports of nearly 4,000 sexual assaults in the last 3 years. From these data, the answer to the question, "Is Uber safe for females?" is negative. The reports of theft and robbery far outweigh the number of reports of sexual assaults.
2. Inherent Risks On Uber Rides and App
There are always some inherent risks involved in Uber rides. In fact, Uber reported nearly 100 fatal crashes in 2017 and 2018. This fatality and casualty number is on a rising curve every year going by the data of nearly 1000 daily car accident deaths regularly.
On top of that, Uber disclosed a massive data breach incident affecting 57 million drivers and riders. Apart from personal data, bank account details and credit card details were exposed, along with social security numbers.
How to Keep Safe When Riding an Uber?
Since there are potential dangers associated with Uber rides, you have to take certain steps to ensure your own safety when riding an Uber. Here are the steps to follow rigorously.
1. Protect Your Safety with Personal Safety App
You need to install a personal safety app on your phone so that your loved ones can track your movement on an Uber and get alerts when you are in danger to take immediate steps.
We recommend the KidsGuard Pro app available for both Android - KidsGuard Pro for Android and iOS users - KidsGuard Pro for iOS for utmost safety on your Uber rides.
NOTE:
KidsGuard Pro parental control app supports Android and iOS devices. Here we will introduce KidsGuard Pro for Android in detail including its features and installation steps.
If your loved one is an iOS user. You can click the "View Demo" button to know more features about KidsGuard Pro for iOS.
How KidsGuard Pro for Android Enhance Your Loved Ones' or Your Safety When Riding an Uber?
Here are the safety features of KidsGuard Pro for Android app that will help your loved ones to track if you are having a safe ride or you are in danger and need immediate help.
Track Location in Real-Time

KidsGuard Pro for Android allows your loved ones to track your location in real-time on the maps. Therefore, they can track if your Uber is going on the intended path any time they want while you are riding.

The same is applicable if you want to track your loved one's live location when he/she is riding an Uber.

Set Geofence

It is practically not possible for your loved ones to track your real-time location all the time. Instead, they can set a virtual Geofence on KidsGuard Pro for Android app inside which your Uber must be driving to reach the destination.

If your Uber goes outside the Geofence, your loved one will get an instant Geofence alert and take action accordingly.

Take Photos Remotely

If your loved ones sense that you are in danger and they cannot reach you on phone calls and messages, they can take live photos through your phone camera from their computer or phone remotely.

This is one of the unique and most useful features of KidsGuard Pro for Android to ensure safety on Uber rides.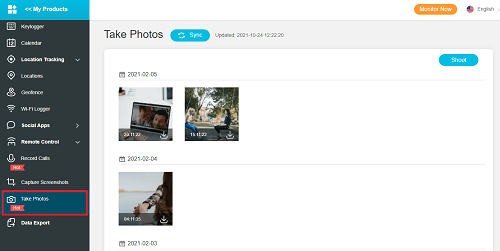 Even though the answer to the question "Are Ubers safe?" is negative, the above features can be one of the ways to protect personal safety.
What Else Can You Get from KidsGuard Pro for Android?
Apart from the above-mentioned features, KidsGuard Pro for Android lets you perform the following monitoring activities.
View Social Media Apps

You can check the target person's social media activities across all popular social media apps. Starting from WhatsApp, Facebook, Instagram, and Snapchat to Messenger, Line, Viber, and Tinder, you can read all the conversations on these apps as well as check the media files exchanged.

Read Text Messages

Apart from social media apps, you can read all the text messages on the target person's phone from your phone or computer. You can check all the sent and received text messages with name, number, date, and time. This is useful in tracking the persons with whom your target person is keeping contact.

Check and Record Call Logs

KidsGuard Pro for Android lets you check the call logo of the target phone. You can check the caller's name and number and whether it is an incoming or outgoing call. Apart from that, you can view the call date and time along with duration.

Most importantly, you can record call conversations and listen to them when you have time to find out the subject of the conversation.

View Browsing History

You can view the browsing history of the target person's phone to understand what the person is searching on the internet. This helps to understand his state of mind and take action accordingly.

KidsGuard Pro for Android also has an inbuilt keylogger to record keystrokes through which you can get the login credentials of the online accounts of the target person.

Access Phone Files

Lastly, you can view all the photos and videos stored on the target phone from your phone or computer. In fact, you can take live screenshots and access the phone camera in real-time to spy on the person's movement.
3 Steps to Keep You Safe with KidsGuard Pro When Riding Uber
Here is the list of steps to follow to deploy KidsGuard Pro for Android and keep your Uber ride safe.
Step 1. Create a KidsGuard Pro Account
Click the "Sigu Up" button to register for KidsGuard Pro account with your email address and choose a plan which meets your demands.
Step 2. Download KidsGuard Pro for Android on Target Phone
Get access to the target phone of the person who is going to ride Uber. Follow the onscreen instructions to download and set up KidsGuard Pro on the target phone.

Step 3. Start Keeping You Safe When Riding Uber
When the target person starts an Uber ride, you can open the web portal of KidsGuard Pro on your phone or computer. Log into your KidsGuard Pro account and go to Dashboard. Then you can check the real-time location of your target person.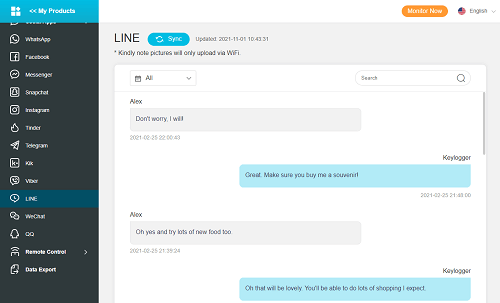 2. Stay Inside While Your Uber Arrives
You should not stand outside with your phone in your hand waiting for your Uber. This is because there are female predators who can judge that you are waiting for your Uber ride.
Thereafter, they can approach you with their cars and pretend to be your Uber driver, and the rest is known to you.
Many such reports of people getting into fake Ubers and getting robbed and assaulted have been reported over the last few years. Hence, stay and wait inside, and the driver will call you once he arrives.
3. Check Your Ride For Confirmation
When your Uber arrives, make sure you have the correct car by checking the license plate and matching it with the number shown on the Uber app.
At the same time, match the car make and model, and if you sense anything fishy, you can always cancel the ride.
4. Check Your Uber Driver
When you book an Uber on the app, always check the driver's rating who is allotted to you. This is the first step on how to make sure your Uber driver is safe.
When your Uber arrives, match the face of the driver with that shown on the app. In fact, you can also ask the driver who he is here to pick up before entering the car for complete confirmation.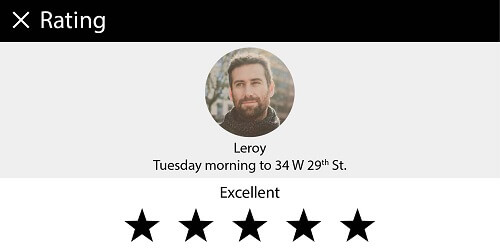 5. Sit In The Back Seat
If you are riding alone and you are not sharing your ride with any fellow passenger, you should always sit in the back seat. It has been found that when women sit in the front seat, incidents of groping, ogling, and unwanted behavior from drivers become a possibility.
When you sit in the back seat, you maintain personal space, and you have exit doors on both sides in case of an emergency.
6. Share Your Uber Ride Details
The answer to the question 'Is it safe to take Uber?' is neither positive nor negative. Things can go wrong at any time, and hence, every time you ride Uber, you should share your trip details with your loved ones.
Tap on the Shield icon and tap on Share Trip Status on the Uber app to share location, license plate, driver name, and photo with your family members.
Moreover, make sure that your loved one can track your location through KidsGuard Pro when needed.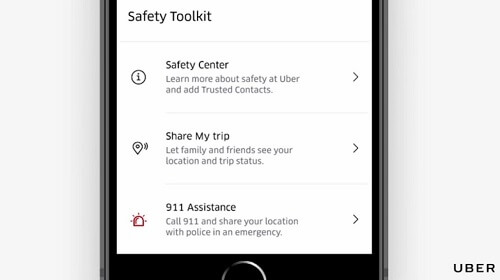 7. Follow The Map
When you are riding on Uber, you should always follow the map from time to time no matter how safe you feel. In case you notice that the driver is going off the intended route for no reason, you should start questioning the driver politely.
If the reply is not satisfactory, you should alert your loved ones and ask the driver to pull over the car and get out of it.
8. Trust Your Instinct
When you book a ride on the Uber app and talk to the driver on the phone, you should use your instinct to judge the driver from your conversation. If the driver seems to be disrespectful and impatient in his conversation, you should cancel the ride and book again for another driver.
Similarly, while riding an Uber, follow your intuition to judge if you could be in danger. You can alert your loved ones and even end the ride anytime you want.
9. Behave Properly and Be Respectful
If you are sharing a ride with a fellow passenger, you should behave well with the passenger and talk respectfully. Verbal abuse and bad gestures escalate things to physical confrontation and even assault.
Similarly, you should behave properly in the car and not talk rubbish about the car. If the driver is rash-driving, be kind and considerate in choosing your words and asking him respectfully to slow down.
Verdict
The verdict on 'How safe is Uber?' is not positive. There are considerable risks starting from assaults and thefts to road accidents and data leakage. That is why you have to ensure your own safety while riding an Uber.
We have recommended all the steps that you have to follow rigorously, and you should have a personal safety app installed on your phone for your loved ones to track you all the time. We recommend KidsGuard Pro for complete monitoring and ensuring safety on Uber rides.