Question:
Is my boyfriend cheating on me?
Cheating is a scary word no one wants to hear, a terrifying reality no one wants to face. No matter at what stage of your relationship, there are always chances that your boyfriend has been cheating on you. We often see suspicious signs that show our partner's infidelity, but we overlook them and cause irreversible disaster. So, take this session if you're suspicious about your boyfriend's fidelity.
Here we have covered some of the most important signs that show your boyfriend is cheating and penned some efficient methods that can help catch your boyfriend with solid evidence.
So let's get started!
Video Guide to Check Boyfriend's Messages Text Without Him Knowing
Signs of a Cheating Boyfriend
Distraction
One of the most apparent signs that show your boyfriend is cheating, he will be distracted like a lonely lamb wandering in the forest. His long answers will be changed into small hmmms, and he will always be eager to cut the talk short, skip dates, and leave your side with various excuses.
Extremely Busy
Always available boyfriend suddenly turns into an extremely busy workaholic who doesn't have time for you. His boss is always calling him for work, and he is solving the company's crisis and doesn't want to bother you. In reality, his girlfriend always calls him and doesn't want him to get caught, thus avoiding you.
Easily Get irritated
No matter how sweet you speak, he will always get irritated and can withstand a little bit of clinginess. In contrast, before, he loved your stingy behavior, showed affection and pampered you. This kind of behavior shows only two outcomes: Either he is having some problem or cheating you.
Always Busy with mobile
Another evident sign that your boyfriend is cheating is that he will always play with his mobile phone. Even worse, he would not allow you to peep on his mobile phone and change all the passwords. Feel weird? Because before you had complete access to his mobile, but now he suddenly becomes secretive and values his privacy, your suspicion is correct.
Unexpected gifts
Instead of becoming distant, arrogant and irritating, some people choose the opposite path of showing more love and affection to suppress the guilt in their hearts and suspicion in their minds. They will avoid you for weeks, but when they meet you, they will give you unexpected gifts and extra warmth and devotion as they have missed you a lot during this period. But in reality, they were covering their lie.
Become more attentive about their dressing
Have you noticed that your carefree boyfriend has suddenly turned into a dapper? Wake up this is a big red flag. If your boyfriend has become extra conscious about his appearance, dressing and always looks nice even when working; there are 100% chances he is dating someone.
Eliminate you on social media
If your boyfriend has stopped posting your photos on social media and even forbidden you to tag him in your posts, he is likely in a relationship with someone else. Indeed, he doesn't want to expose your relationship in front of that person.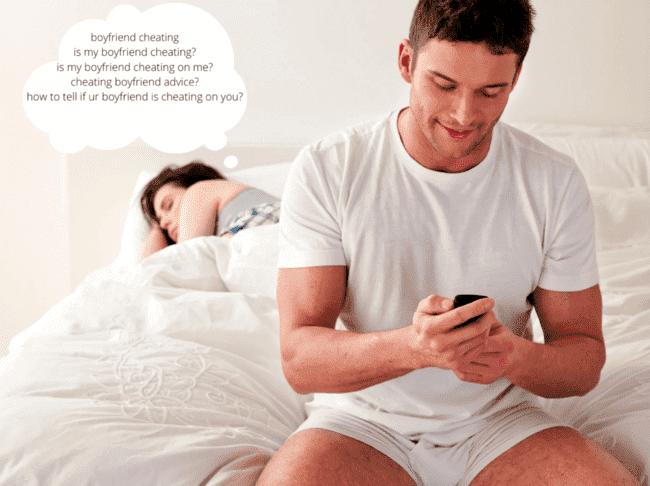 Methods to Catch Boyfriend Cheating
Have you found the signs mentioned above in your boyfriend? If yes, then it's time to take action. But perhaps you can't accuse him of infidelity until you have undeniable evidence in your hands.
Don't know how to catch a cheating boyfriend?
Don't worry; we have got you covered. One of the most efficient and effortless ways to catch a cheating boyfriend is using a third-party app. Nowadays, many spying techniques have been introduced in the market that enable you to monitor your boyfriend's mobile phone quickly and catch him in case of infidelity. Here we have reviewed three of the best mobile monitoring apps to help you monitor your boyfriend.
Way 1. Use KidsGuard Pro
KidsGuard Pro for Android is one of the best parental monitoring apps worldwide that comes with ultra-modern technology and a bundle of advanced features that provide a whole new level of monitoring experience. This app can remotely monitor your boyfriend's mobile phone activities. You can effortlessly track his real-time location as well as location history and get to know if he is lying about his whereabouts.
It works 100% hidden, and the target user will never get to know about the presence of the app on his mobile phone. So you can monitor him with peace of mind. Also, unlike other apps, it does not require rooting or jailbreaking to access the target mobile.
NOTE:
KidsGuard Pro is both available for Android and iOS. For who want to monitor your boyfriend's iPhone, know what he texts, whom he chats with, and all data on his iPhone, try KidsGuard Pro for iOS.
Features can help by KidsGuard Pro for Android
Monitor all the messages and calls

With KidsGuard pro, you can read all the incoming and outgoing messages on your boyfriend's mobile phone, even those that have been deleted. It also allows you to listen to and record all the calls on his mobile phone with information like time, date, duration and caller ID.

Track social media accounts

You can monitor all his social media accounts and get first-hand information about his posts, stories, notifications, and chats.

Keywords alarm

With the latest keyword tracking feature, you can even keyword alarm on your boyfriend's phone and get alerts when the app detects any of these words in his conversation.

Monitor Surrounding

Besides tracking his mobile phone activities, KidsGuard Pro also allows you to listen to the surroundings of his mobile phone by secretly enabling the microphone.

Monitor all the multimedia files

It provides complete access to all the multimedia and text files from audio, video, and photos to calendar, contact and reminder on the cheater's mobile phone. So you can know in advance if he has planned any date in the upcoming days.

Record screen, surroundings and calls

KidsGuard Pro not only helps you to monitor the activities but also allows you to take screenshots, record surroundings, and screen calls as evidence to confront your cheating boyfriend.
Step-by-Step Guide
Step 1. Create a KidsGuard Pro account
Create an official account on the KidsGuard pro site using a valid email address and username. Next, purchase a premium plan to activate the advanced feature you need to monitor the target device.
Step 2. Download the app
On the My Products and Management page, get the link to download the apk file and install the app on the target device using the link. Afterwards, you need to configure the app according to the setup guide. Once finished, leave the target mobile phone.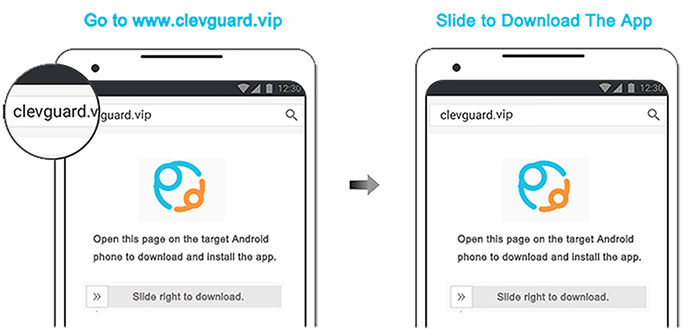 Step 3. Remotely monitor your boyfriend's activities
Now log in to your KidsGuard pro account on your mobile device and open the dashboard. Here you will get real-time updates on your target user's mobile activities.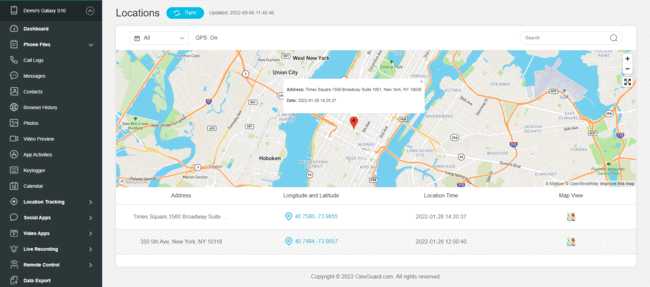 Way 2. mSpy
mSpy is another monitoring app that allows you to monitor your boyfriend's social media account, text messages, calls, mobile gallery, and all the new and old contacts. You can find the hidden picture in his gallery and get the location history. Regardless of the benefits, it is still pricey and only allows you to monitor one device at a time.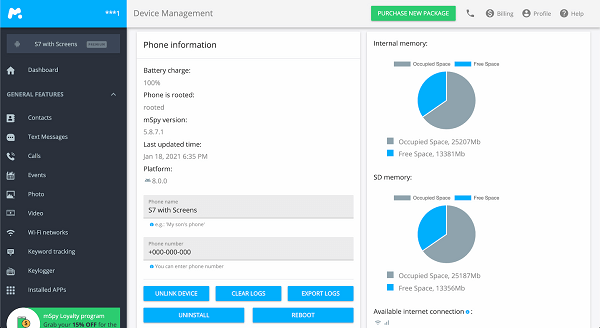 Way 3. Hoverwatch
Hoverwatch is also an excellent app to anonymously monitor someone's mobile phone activities. You can read all the conversations, hear calls and get a detailed history of site visits by that person. It also provides a geolocation tracking feature that helps you track your boyfriend's whereabouts. But you need to root or jailbreak the target mobile to use the advanced features.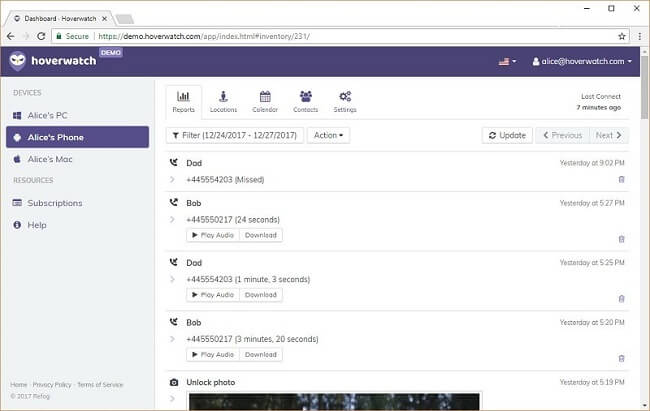 What Should I Do to Know My Boyfriend Cheated on Me
Take a deep breath and allow yourself to scream; it will release the pressure on your nerves.
Feeling devastated? Reach out to a trusted friend you know is supportive and free from judgment, and speak your heart out.
Once you have let your emotions out, think clearly about why it happens. Is there anything that you missed from your side? I'm not blaming you, but sometimes things are not as easy as they seem.
Don't lose your self-esteem; remember you're worthy and loveable. It was not your fault he deceived you. But he doesn't deserve you.
Lastly, have a peaceful talk with your boyfriend, make a clear decision, and don't let him hurt you again.
Conclusion
With ultra-modern technology, nothing is complicated, not to mention finding a cheating boyfriend. Third-party apps like KidsGuard Pro have made the spying process pretty easy, and the advanced features like the screen and surrounding recorder effortlessly collect evidence for you when you're sitting at home. The only thing that you need to do is to remember your self-worth and find a man who is worthy of your time.