Question:
Should You Sign Up for Facebook Pay?
You may browse that "what is Facebook Pay?" Facebook Pay is a secure option for a money transfer, but we can't deny the hazards associated with it.
The payment method works like other money transfer tools. The developer of Facebook Pays also takes the concern to bring advanced security. But a lot of criminal hackers find there to create a mess.
So, in this article, we will analyze is Facebook Pay safe and how to make your Facebook Pay account safe.
Is It Safe to Transfer & Receive Money on Facebook?
Facebook has created a safe donation platform for users to donate money without worrying about security issues wondering that is it safe to Pay through Facebook?".
Although some risks can pop out, like data might be hacked when making online transactions. Donating through Facebook possesses similar security measures as other popular websites like PayPal and Venmo.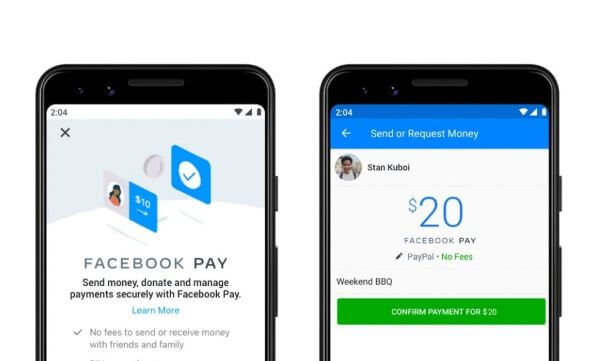 Facebook's Security Measures
With sensitive services like Messenger and Facebook Pay, many users wonder how safe is Facebook Pay and what kind of security measures Facebook includes to protect its users. The connection is encrypted via Facebook, so your information remains secure.
Nothing harms as it travels across computer networks from device to device or over a public internet network. Also, note that money transfers through these services only share your I.D. name, profile picture, money in dollars.
The info asked during the verification process does not get revealed either, which helps prevent fraud. To confirm identity on their platform to combat impersonation, the app may demand other information such as original date of birth and name or zip code.
Other Potential Hazards of Accounts
Many people have been asking about the Facebook Payment since it became popular. Facebook itself is very interesting app, but when we talk about its payment tool and security of personal information few risks may arise.
One of the most pressing issues about Facebook Pay is compromising personal information; since nothing on Facebook Pay ever goes away unless you delete it yourself or your account gets hacked somehow.

Ways to Keep Your Account Secure
If you're a frequent Facebook Pay user, the chances are that your account can be hacked by hackers. Hackers target people with high popularity on social media sites to make their accounts more popular and sell them later for money in black markets.
If this happens to you too, then follow these tips below:
1. Create secure and strong passwords
A strong password can help you keep control of your accounts and stay safe online. Use a combination of letters and numbers and special characters. Don't include personal information like a phone number or email address.
2. Use ClevGuard Anti-Spyware against Spyware & keyloggers
ClevGuard is an anti-spyware for Android devices that will help you detect and remove spyware. It uses machine learning to scan your device for all types of espionage, including those developed to be unbeatable.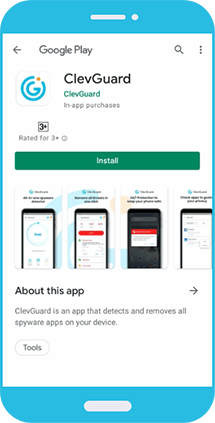 NOTE:
Click "Get it on Google Play" button below to download and install ClevGuard Anti-spyware. After installation, simply tap on "scan" button to detect and remove spyware from your phone.
3. Beware of the bad email link
Despite being a famous hacking technique, phishing emails often misleads people and trick them into giving up their log-in information. So be careful about clicking on any email that is even remotely suspicious to avoid falling for a scam like this one.
Read More: 6 Common Email Security Threats and How to Protect
4. Use a virus scanner to protect your device
Want to keep your Facebook account safe from hackers? Make sure you're also protected against malware and virus. If a hacker manages to put some type of malicious software on your phone, they can access everything involving Facebook.
So even if it seems like there aren't any problems with viruses or bugs, double-check just in case.
5. Beware of Fraud
Fraudsters often imitate the official email template from Facebook to trick users into sharing their login credentials. When the user opens that link and enters his or her personal information, fraudsters easily copy the User's I.D. and demand Payment.
To prevent these schemes, look out for fraudulent messages on social media platforms like Facebook!
How to Transfer & Receive Money on Facebook?
How to transfer & receive money on Facebook - Mobile Phone
To send money to another user, follow the instructions given below:
You must start a private conversation with them in Messenger.
A "+" icon leads you to see more options.
Use the "$" symbol button near the bottom center of the screen to see the Payment screen.
Hit "Pay" for money transfer.
Enter the amount of money you want to transfer.
Tap on "Send" for the final transfer.
If it's your first-time sending funds through Facebook Payments services, "Next" will appear in place of "Send" or "Pay."
How to receive?
Facebook makes it easy to receive Payments. As soon as you get a Payment, Facebook transfers the Payment directly to your PayPal account or debit card. It typically takes three business days for a money transfer that appears in your account after the transfer.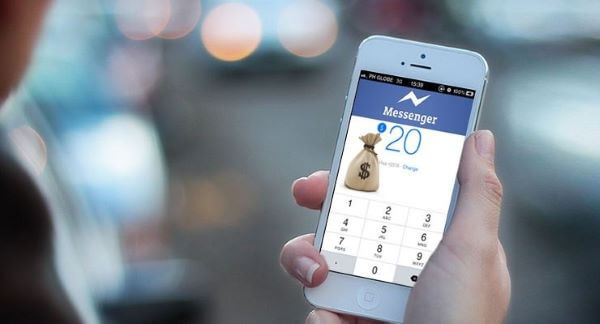 How to transfer & receive money on Facebook – Desktop
To send money to someone on Facebook, you need:
You should start by opening a conversation with that person through Facebook desktop messenger.
Click $ in the bottom-right corner below your text box where conversations are held.
Enter how much you want to Pay them here.
Clicking Pay at the end of this process.
To receive funds from other people using Messenger
Open their message or tap it if they've sent an attachment first (like photos). To add your debit card for receiving Payments, simply hit Add Debit Card, or if you already have one linked, just go straight into PayPal instead.
Is Facebook Pay the Most Convenient Payment Tool?
Facebook has created a new service that will allow users to make Payments with their phones. This is done through the app and can be used for things like shopping or donations.
It's quick and easy, so you won't have any issues getting started. You may also think about is Paying through Facebook safe?" Yes, it is comparatively safe but also has a few concerns.
People Also Ask about Facebook Pay
Q1. Does Facebook Pay cost a fee?
With no fees, you can transfer money to friends and family in many countries. The availability of this feature varies in different countries. It is currently allowed only in the U.S. Check before transferring.
Q2. Should I use Facebook Pay for my business?
Ecwid, a platform that allows users to create an online store powered by Facebook Marketplace, is working on expanding how business owners can use its services.
For now, though, this service does not allow businesses or individuals with personal accounts to accept Payments via Facebook Pay.
Q3. How much money can you send through Facebook?
You can send $9999 via Facebook Messenger every month without the hassle of going through a bank. You don't have to wait until the end of a month for your bank statement to arrive to see how much money you've sent and received.
Moreover, you may also browse for is Facebook messenger Payments safe?" Yes, you can send or receive Payments with complete security by using Facebook messenger.
Q4. Does Facebook Pay Have Limits?
Facebook advertises that there are no limits to how much you can send using Facebook Pay, the only limit is your bank account.
Final Thoughts
When sending money through Facebook, you can rest assured that your information will be safe due to the many security measures employed by the company.
While there is still a small chance that something may go wrong and your safety compromised, this risk is greatly reduced compared with other online Payment methods such as cash or check.
There are only specific risks associated with its use and how they can be minimized or prevented altogether. Everything has some limitations, it is on us that how we protect our privacy and money.