We know that not every kid is a "cool guy" type who can attract other kids and easily make friends. Some kids are left behind and can't make new friends at school.
If you're one of them or a parent of that kid, this article might be helpful. Below we've mentioned and written a complete guide on making friends at school.
12 Proven Ways to Make Friends at School
1. Use Conversation Starters to Get Chatting
Conversation starters are the first approach you can take to make friends and put that person on your friend's list. You can't just say to anyone, "hey, be my friend," it sounds weird.
Find something on which you both can talk about, you can talk about teachers, how good or bad that teacher teaches events, or anything in which the corresponding person holds the interest.
2. Look for people who have the same hobbies as you
Another psychological trick is to find a person who holds the same interests as yours. It's the game of psychology. Our brain loves to talk about things in which it is interested.
In this way, you both will find some common interests on which you both can talk about. Believe us. It's the best friendship-making strategy.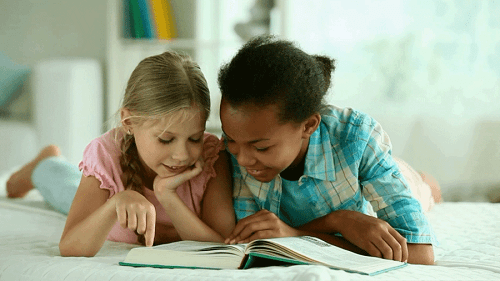 3. Spend time around people who show kindness
Kind people are more prone to be your friends. Their mind is open to accepting new friendship proposals and talking to other people. On the other hand, rude and arrogant people are resistant to friendship proposals.
You can analyze which person is kind and which person is not. Spend time with those people and show them that you want to be their friends.
4. Join an intramural sport for a fun way to meet people
The next thing you can do is participate in the sports event. In this way, you'll meet new teammates. You'll collaborate with them and eventually become their friends. The strategy is ideal if you love sports but don't have friends.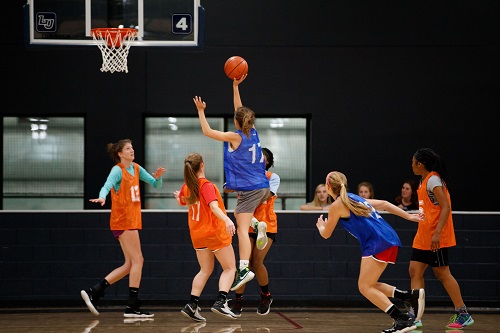 5. Attend social events like dances and sporting events
There must be some events such as dance, sports and other entertainment events that will occur in your school occasionally. To make friends, these events are best.
These events are specifically intended for kids to interact and meet new people. You can attend dancing, basketball, ludo and chess tournaments, etc.
6. Use social media to your advantage
Social media is, of course, the best way to contact other people. You can find your friends and send them requests through a social media platform, or you can also use IMs for that. Interact with your friends, like their posts, and reply to their messages, and soon you'll become their good friends.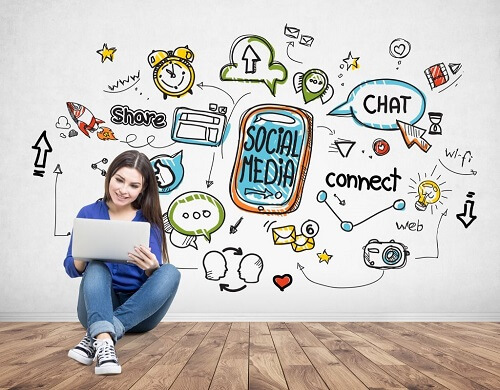 7. Ask open-ended questions
Open-ended questions are the best thing to increase the duration of your conversation with people. It makes your chat more interesting and involves the mind of another person. If you don't know, open-ended questions are the questions that require a long reply and can't be answered in yes or no.
8. Crack a joke
Everyone loves to laugh and listen to jokes. Having good humor is an advantage for you when making friends. In this scenario, the other person will listen to your jokes which makes them happy, and they'll get a dopamine rush in their mind. This dopamine will eventually make them attracted towards you (as a friend, what did you think?)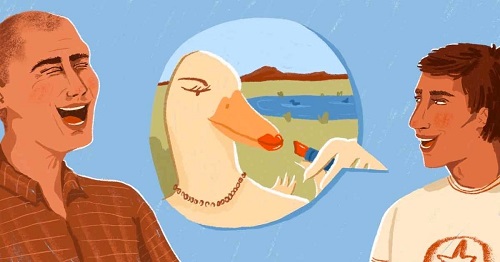 9. Listen attentively during your conversations
It's a rule of thumb that if you want someone to be your friend or want someone interested in you while talking, make sure to listen to their conversation attentively. Your body language also matters the most.
While the other person is talking to you, make eye contact with them, stand still and don't vowel or move your hands, and at last, don't cut off their conversation. If you want to speak something, let them first complete their talk, and then you can talk.
10. Be Approachable
You might have heard the quote, "you can't clap from one hand." The exact section applies in this case. You can make your friends unless you become friendly to them and open to accepting friendships.
If you're rude, unfriendly, and think that other people would approach you for company, it doesn't work like that. You must change your attitude to be approachable and be friendly with others if you want to make new friends.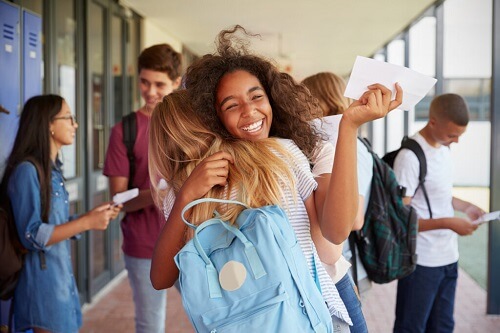 11. Help Others
Always help other people. In this way, people will think that you're an accommodating man who is another definition of friends. Therefore make sure to help other people when they need it. You'll develop a good and positive personality in their mind which is enough for being friends.
12. Be Yourself
People want you; they want to be your friend. Never think that your personality isn't good, don't get influenced by everyone. If a person becomes your friend, they like your character.
You don't need to change your personality thinking that people aren't becoming your friends due to your current nature. But instead, people are not getting your friends because you're not yourself.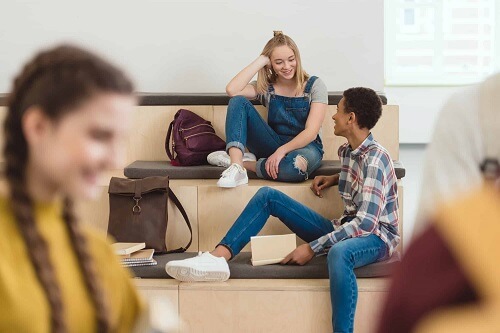 Bonus: How Can Parents Protect Their Children While They Are At School?
Now that your kid has started making new friends in his school, do you know what kind of friends he has in his circle? Because friendship can significantly influence any person's personality, mindset, thinking, and attitude. If it's positive, then good, but harmful, the scenario is worse.
That's why you should keep an eye on your kid or at least on their smartphone. KidsGuard Pro can help you in that case.
An all-new, most advanced smartphone parental control app that allows you to monitor your kid's smartphone so you can protect them from being in a lousy friendship zone.
NOTE:
KidsGuard Pro parental control app supports Android and iOS devices. Here we will introduce KidsGuard Pro for Android in detail including its features and installation steps.
If your loved one is an iOS user. You can click the "View Demo" button to know more features about KidsGuard Pro for iOS.
Key Features of KidsGuard Pro for Android
Below we've mentioned some of the critical features of KidsGuard Pro for Android for you:
Keep Tracking Kids Location:
The best and most practical feature of KidsGuard Pro for Android is the tracking feature by which you can easily track where your kid is going in real-time.
Set Geofence for Kids:
The geofence allows you to set a geo biography for your kid's smartphone. The system will notify you if your kid steps outside that geo-fenced boundary. It tracks the location through the GPS of your kid's smartphone.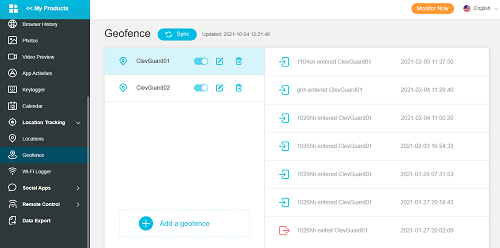 Monitor Kids Social Media Apps:
KidsGuard Pro for Android currently offers the tracking feature on more than 12+ social media applications. E.g., Facebook, Instagram, Tinder, WhatsApp, Telegram, etc. It allows you to track what your kid is doing on their social media handles.
View Kid's Browsing History:
Of course, which kid doesn't use a browser on their smartphone? Every kid uses a browser on their smartphone for various purposes. With KidsGuard Pro for Android, you can easily track their browsing history and see what they're doing on their smartphone's internet browser.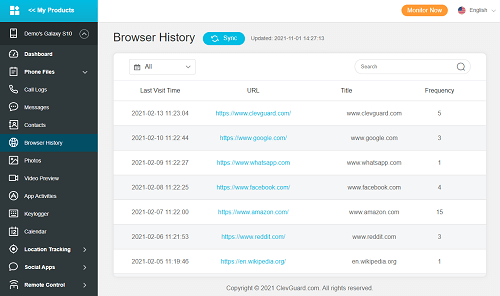 Get Kid's Call Logs:
The call log can quickly tell you to whom your kid has called in the past, the time duration of that call, and many other things to know. It's the most practical and handy feature as well.
Read Kids Text Messages:
KidsGuard Pro for Android also lets you read the messages of your kid's smartphone. In this way, you'll know what's happening on their smartphone and to whom they're chatting. You can also download those messages as a backup.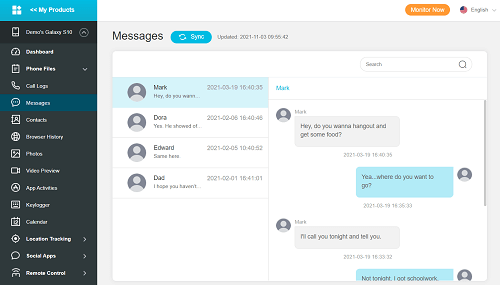 Take Secret Photos:
This feature lets you take personal photos from the frog or back camera of your kid's smartphone without even letting them know. This feature is handy when you want to know where your kid is and what they are doing.
Capture Screenshots of Kid's Phone:
This feature is essential and practical to know what your kid is doing on their smartphone. All you've to do is make sure they're using the phone, and the screen is turned on while you press the screenshot button.
How to Use KidsGuard Pro for Android to Protect Your Kids at School?
Below, we've mentioned a detailed step-by-step guide on how you can install the KidsGuard Pro for Android on your kid's smartphone:
Step 1. Tap on "Sign Up" button to create an KidsGuard Pro account and choose a plan based on your needs.
Step 2. Download the KidsGuard Pro on the smartphone which you want to monitor. Then follow the instruction to setup the application and allow all the client app's permissions.

Step 3. Sign in to your KidsGuard Pro account, then enter the dashboard, and you're ready to go! Start monitoring and protecting your kids anywhere and anytime!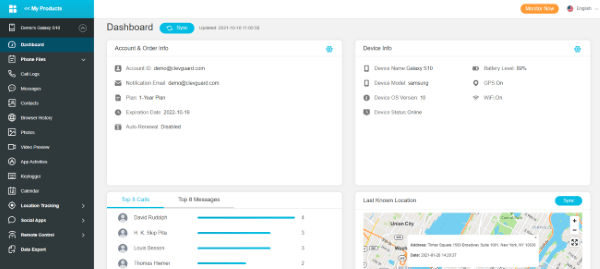 Conclusion
Being alone and not having friends from about 60-100 classmates might not suit you. That's why in this article, we've mentioned the 12 best and proven psychological ways to make new friends at school. Moreover, we've also mentioned a bonus section on how you can track your kids' smartphones for security purposes.