We all are loaded with different devices like PC, smartphones, and tablets in our homes and offices in this technology rich era. We generally use to share files for better studying, remote access, backing up the data, children monitor and more. Do you ever think about how to access files on iPhone from PC without iTunes?
This post is all about suggesting to you the top 4 picks on viewing iPhone files on a PC without iTunes. These are easier than anyone without much computer knowledge can also try first before going for any other options.
Additionally, if you're a parent who wants to protect your child's when their use the network, I recommend you to use another method than iTunes to access files. Later in this article, you will come to know a bonus tip. It would be a solution on how parents can best use an iTunes alternative to track their child's activities.
Could hardly wait to know this software? Click here to get to know now.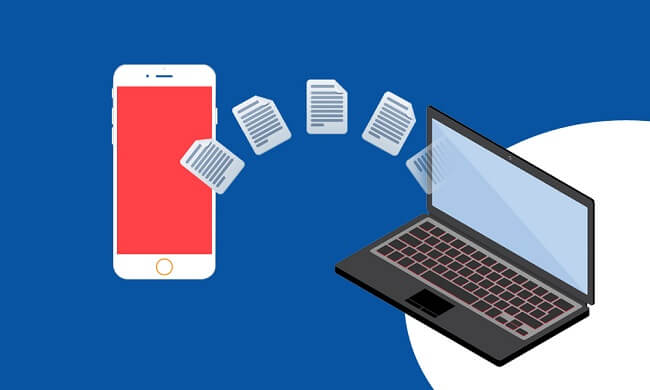 Method-1: How to View iPhone Files on PC Without iTunes via Email?
The most convenient way to share small iPhone files on different devices?without iTunes is to use an e-mail service. The best part is you can access the email on other platforms irrelevant to the devices like Tablets, PCs, or smartphones.
Following are the steps to transfer files from iPhone to the computer with the help of email without the need of iTunes;
Step 1: Go to the file on your iPhone that you want to copy to a PC or any other smart device. Let us take the example of sharing voice memos from your iPhone via Email.
Step 2: Select the file and tap on the Share option. Further, choose the Mail from the different ways to share the file with others.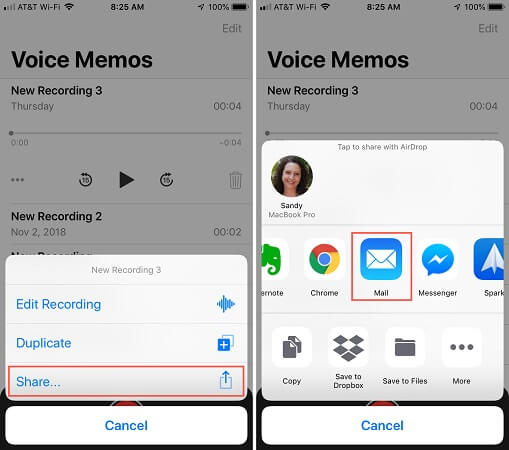 Step 3: The file will be shown as an attachment to your chosen E-mail App or service.
Step 4: Compose and complete the required details of the mail and send it to yourself.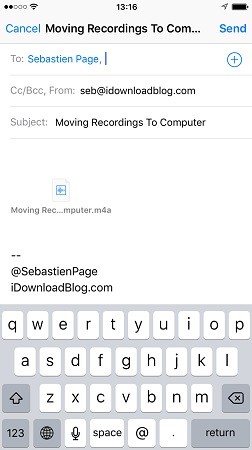 Step 5: Anytime you can log in to your email account while accessing your PC. You can download the file from the attachment received via email from your iPhone to your computer or any other device.
NOTE:
Using email to get file data is free, but it needs you to repeat the step every time if you want to access the new files when the data is updated. It will take some of your time.
Method-2: How to Copy iPhone Files on PC without iTunes through iCloud?
Generally, iOS users prefer iCloud to store or share the files with others. By the way, iCloud is an official cloud service offered by Apple to iOS users. Hence, a user can use the Apple ID to access iPhone files using any platform or device of your choice.
Here is a stepwise procedure to depict the way you can open any iPhone file on PC without using iTunes;
Step 1: Open an Internet Browser on your computer and visit iCloud.com.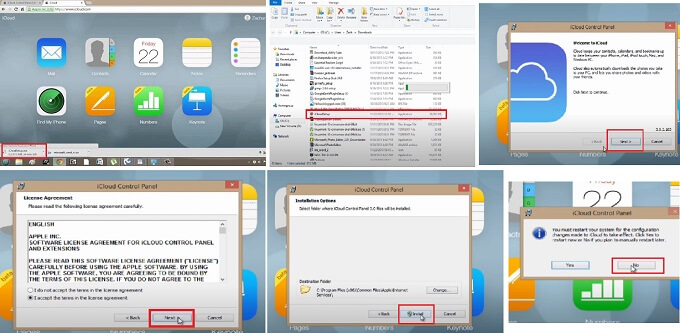 Step 2: You can choose from the different options showing there like Photos, Calendar, Contacts, and many more that you can access on your PC.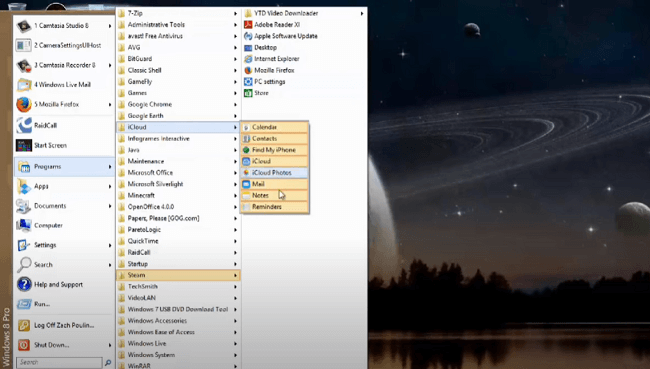 Step 3:Sign-in using your Apple ID and password.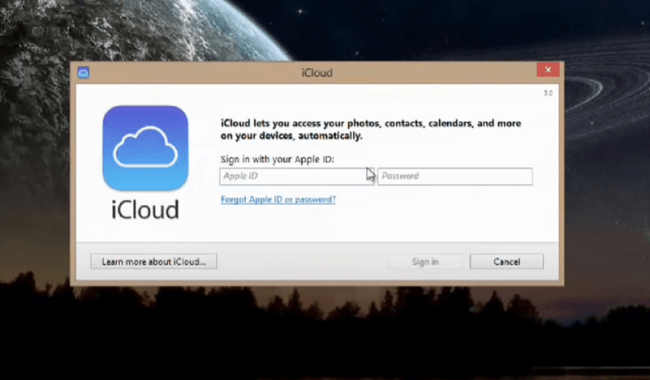 Step 4: Click on any data type and open the file as required.
NOTE:
The password and account of the iCloud need to remember when you use this method to get the files. If you don't know the target device's iCloud account, this method is not suitable for you.
Method-3: How to Transfer Files from iPhone to PC Without iTunes via Google Drive?
We all usually have a Gmail account to use the free Google Drive facility to cloud store the required files. Google Drive is still recognized as the safest and universally preferable cloud service for storing or sharing files.
Below are the helpful points that you can follow to access iPhone files on your PC using Google without the need of iTunes in between;
Step-1: You can either download Google Drive App on your iPhone or access it using the Browser.
Step-2: Sign-in using your Gmail account.
Step-3: Choose the Add icon available on Google Drive and choose the files to be uploaded from the iPhone.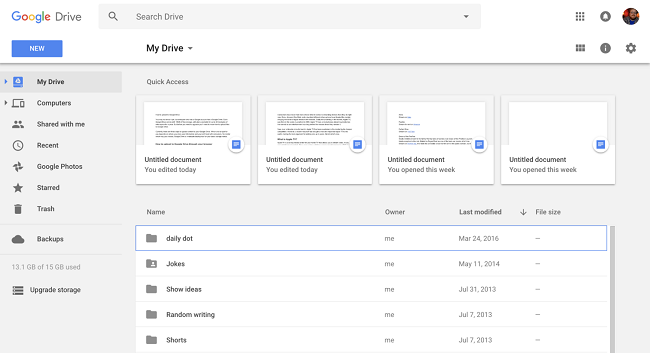 Step-4: Go to your PC and open its Browser.
Step-5: Access your Google Drive account and directly access the files that can be downloaded as well on your computer.
NOTE:
If you don't have Gmail account, there are advise you trying the fourth method. Since once you install the software which mentions in Method-4, you can enjoy more features than Google Drive when you need to access target device data.
Method-4: (Bonus Tip) Using KidsGuard Pro for iOS to check Someone else's iPhone Files
If you want a direct method using which you can access any iOS device files on your computer, use KidsGuard Pro for iOS. There is a big advantage of using this software tool. It is that you can directly access the files of your own or someone else's iPhone or iPad on your PC. Now let us have a brief outlook on its features and benefits;
Features:
By connecting the target iPhone to your computer using a USB cable or through a Wi-Fi network, you can perform the following;
1) Check the Bookmarks and History of the Browser (Safari)
2) Track all the outgoing and incoming calls.
3) Monitor the chat history of all popular social messaging Apps.
4) See the content of Default Apps like Notes, Calendars, and Reminder.
5) Access all kinds of multimedia files like voice memos, videos, and photos.
6) Extract the deleted messages of the target iPhone/iPad.
7) Remotely check the list of all received and send text messages.
Advantages:
There are many plus points of using KidsGuard Pro:
1) You can better monitor your child's activity on his/her iPhone on your PC.
2) Employers can keep an eye on the work performances of their employees.
3) All it needs for you is just 5 minutes to install and start using its services.
4) Guarantee of 100% safety from its makers.
5) No need to jailbreak any iOS device.
6) Supports iPhones/iPads running on any version between iOS 9.0 to 14.
7) No complex operations to use the software.
8) Automatic recording of iPhone/iPad data on the next successful backup.
Hence, you can monitor almost all activities of a target iOS device on your computer using KidsGuard Pro for iOS. If you are ready to use the software, you need to create a valid pro account on it. After then, you can download and install the software from its official website directly on your PC. You are all set to back up the data or monitor your target iPhone/iPad device's activity. A free online demo is available on its website to clear any doubts. Or you can click the button below to try this software first.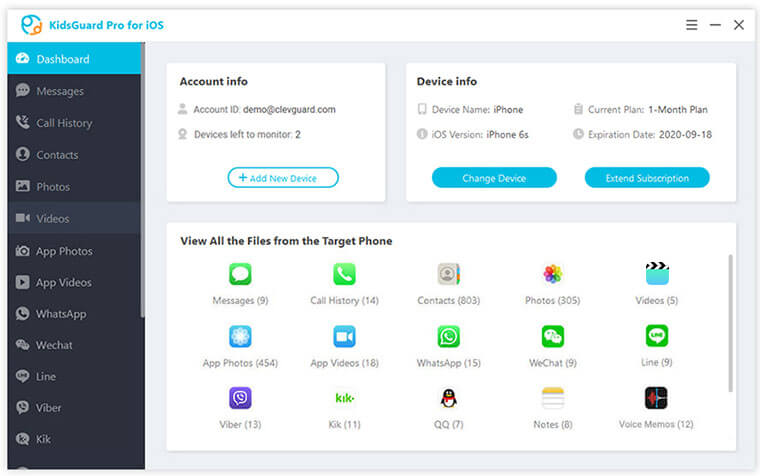 Conclusion
If you want to access your iPhone's files on your PC without using iTunes, then there are many options available. The first three options discussed above, i.e., E-mail, Drive, or any cloud storage to transfer the files, are time-consuming.?Besides, not all the file types would be supported by your chosen cloud storage service.
If you only have fewer data transfer requirements, the first three methods are more appropriate. However, KidsGuard Pro for iOS is a tried and tested option, if you want to track other people's or your child's phone data.
It is an All-in-one or multipurpose option. Not only can you access all types of files from the iPhone on your PC, but you can also keep an eye on the regular activity of the target device.