Are you facing a problem with your life due to secretive social media activities of yourspouse or kid or any other near and dear one who matters in your life? Why not check their intentions and activities by tracking and carefully monitoring their social media accounts? Here you might worry about your privacy.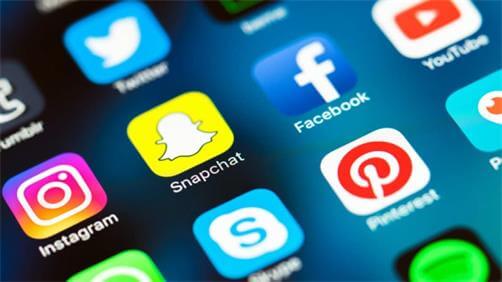 Today in this article, we will tell you how to find someone's social media accounts without them knowing.
Part 1: Why Do People Want to Hide Their Social Media Accounts?
1. People want to conceal their identity
It goes without saying that people present themselves in ways on social media that are not necessarily true in real life. They trick their supporters into believing that this is the ideal life—a must-have or a life objective. It is safe to presume that the person behind the screen is not the same as what you see on it.
2. They want to remain young and available in the relationship pool
Many people have secret cheating apps that they do not want their partners to find out. When someone conceals their relationship, it's frequently so that they can appear single in the dating world. Now, it can be exclusively for one person he hasn't moved on from or because he enjoys receiving attention from other people.
3. People are possessive about their personal information
People never want to send someone a photo of their credit card, passport, or driver's licence since these documents contain private information that everyone doesn't want others to see. Additionally, it's crucial to keep an eye out for the "fun quizzes" that occasionally circulate on social media.
Part 2: How to Find Hidden Social Media Accounts?  
Here's the most recommended way to find hidden social media accounts.
1. Use KidsGuard Pro for Android -
Social Media Tracker
KidsGuard Pro for Android is an exclusive Android monitoring application for parental control and other tracking purposes. It gives you full control over all the activities of your kid/spouse or any other target person, including the social media activities history. From viewing the main pages of Facebook, Snapchat and Instagram to all the shared media files, hidden and secret conversations that even may be deleted from the history, there are almost limitless possibilities of what you can do with KidsGuard Pro for Android.
1.1 How to Use KidsGuard Pro for Android to Track Someone's Hidden Social Media Accounts?
Step 1. Create a KidsGuard Pro account.
First, create an account by clicking on the Monitor Now button. Now you will have to type your valid email address. In this way, you will be able to open a KidsGuard Pro account.
Step 2. Get the KidsGuard Pro app and install it.
You will be directed to the My Products and Orders Management page after successfully purchasing the plan that fit you the most. Then, finish a few crucial configurations by tapping the Setup Guide icon on the target Android smartphone and following the on-screen directions.
At this step, you will need to access the target phone and open www.clevguard.net to install it.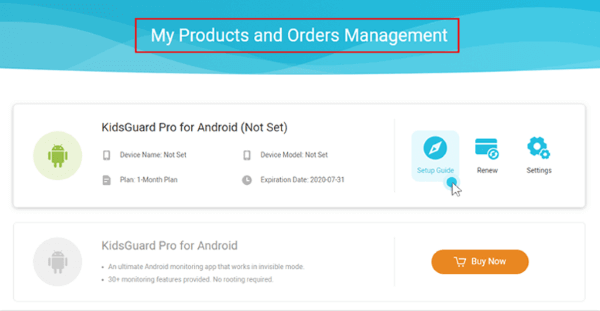 Step 3. Verify your settings and start monitoring the target social media account.
Enter your KidsGuard Pro account on our website after installing and configuring the programme on the target phone. If everything was installed properly, the device and its data would be visible. To view the phone's social media usage and statistics, go to Dashboard. Then you are free to see their activities on all kinds of social media apps.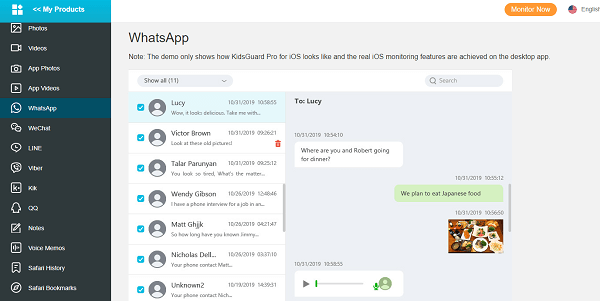 1.2 What Can KidsGuard Pro for Android Do?
KidsGuard Pro for Android enables you to keep an eye on Instagram, WhatsApp, Snapchat, and LINE, among other social media platforms.
You can monitor your children's activity in real time using the GPS or Wi-Fi location tracking technology that is already built in.
Given that it gives you access to everything on your phone, both online and offline, including full control over contacts, call logs, texts, photos, videos, browser history, third-party applications, and social media apps, it would be accurate to say that KidsGuard Pro is an all-in-one solution to all of your parental control and child/spouse monitoring problems.
You can take screenshots while your target person is online in addition to seeing his activity in real time.
1.3 Why Choose KidsGuard Pro for Android to Find Hidden Social Media Accounts?
Because KidsGuard Pro for Android takes screenshots of social media programmes like Facebook, Instagram, and Snapchat, it can instantly track all the shared media and other data on the social media networks.
It secretly gathers all the hidden social media app information as it gains remote access to the hidden phone. For example, you could see the person's Snapchat, and read Snapchat messages without them knowing.
Additionally, it keeps track of all social media alerts related to chats and various browsing behaviours.
Using KidsGuard Pro For Android, real-time live screening of the target phone is also beneficial when engaging in social media activities.
If you have used the KidsGuard Pro for Android's sensitive term functionality, you can now receive alerts about certain behaviours on social media networks. You can also set up private conditions and get notifications right away.
2. Use Search Engines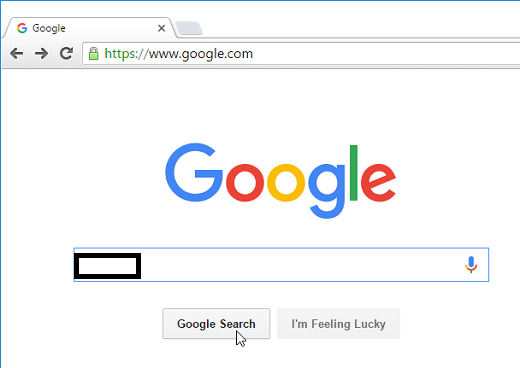 Google is the finest search engine when it comes to those. Use the advanced search feature, nevertheless, if you want to go a little deeper and locate a specific social media page that is hidden from public view and details. Compared to the standard Google website, it offers more search choices and parameters, including places, websites, languages, etc.
Start by typing the person's complete name, then the precise social network. If you get no results, try a different domain. For instance, you can use Google to find hidden profiles on social networks for free.
The person's first and last name should be used in place of the entire name. Substitute linkedin.com, twitter.com, instagram.com, snapchat.com, or any other platform you choose in place of the Facebook domain.
You can use search engines to locate your partner's secret accounts on various social networking platforms. As a result, it might be a clever approach to find strangers on Instagram or other comparable platforms.
You can also identify the Snapchat user who created the usernames and accounts. And everyone will be able to recognise phoney individuals on social media and report them if necessary.
3. Search by Images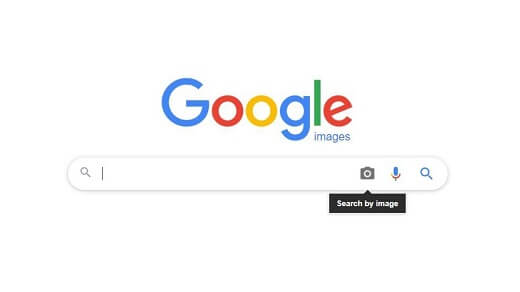 This is a clever method for locating secret social media profiles. Unbelievably, you can use a photo to conduct a reverse image search on Google and other sites like TinEye to identify the person in the picture. We only need the social profiles, but hold on. Visit Google Image Search and then click on the grey camera symbol there. In this manner, you allow image search.
A Google search page will now be displayed utilising an image rather than text or words. You can either use the URL for the image or upload it directly from your computer. Next, select "
Search by image
" from the menu.
Waiting for Google to upload the file is now necessary. Once the search results are displayed, check the social media platforms to see if you can locate any well-known websites. Now, even if this technique is successful and enables users to locate someone's social media accounts using a picture, there is no specific option to focus your search on a certain website. Therefore, searching for profiles on Match.com, Snapchat, Facebook, Instagram, and other sites won't be very successful.
4. Search Them on Social Media Apps

It's possible but not very precise to look for a secret account yourself if you have the time and patience to do so. However, it takes a lot of work to discover someone on each and every one of these social networks.
You might start by trying to find them using their names, aliases, or usernames from other social media. By using location, you might be able to focus your search.
If you don't like the idea of spending a lot of time on a search just to fail, keep reading to learn more efficient approaches.
5. Search by Phone Number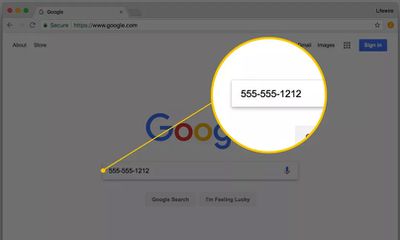 The simplest method is to look up that number directly on the social media network. All you require is the search field or function. See the results, then click on each one until you discover the correct account. On the other hand, utilise Google's sophisticated search as mentioned above if you want to simultaneously find someone on all social networking platforms. Replace the cell number this time instead of the search criteria.
If someone has hidden social media profiles, you can discover out by typing their mobile number. Because a working phone number is typically required to activate an account, most apps and websites. Consequently, a person must provide their primary number when creating a new account, such as on Facebook.
6. Search by Email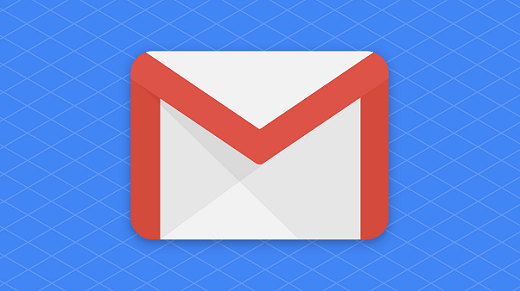 You only need the correct email address, regardless of whether it is Gmail, Yahoo, or another service. Use the Google search parameter example below as a result.
Email: "email@gmail.com" Site: Facebook.com
Google will return all of the search results using that specific email address that were discovered on Facebook when you use that search term. So, you may substitute Snapchat.com, TikTok.com, or any other website, whether it's an established or up-and-coming social network.
Now, make sure you have the right ID, such as Gmail, when you should uncover hidden profiles with an email address.
This type of search is clearly superior to others in terms of accuracy, speed, and quality.
7. Check Their Phones
You don't need to spend hours looking; simply find the time to look at their gadget and gently request it. You might come up with an explanation like you're attempting to reach someone but your phone isn't working or something similar. Next, look to see whether any well-known social media apps have icons.
Clicking on the FB symbol will start the app, allowing you to search for hidden Facebook profiles as an example. Then, check to see if you are familiar with that account. You know the individual is hiding a second profile if he uses a different photo or name.
People can also look at their browser history. If there are any secret users, it can let you know.
FAQs about Finding Hidden Social Media Accounts
1. Can I find hidden social media accounts for free?
A name-based Google search is a fine place to start finding hidden social media accounts for free, but an image search might be quicker. That's because an image search displays everything you need directly in front of your eyes rather than requiring you to click on result after result and load page after page.
Start by visiting images.google.com, then type the person's full name into the search bar. Add details like the city they reside in, the school they attend, or some other distinguishing fact if you wish to reduce the number of results.
2. Is it legal to find someone's social media accounts?
Most of the time, it is lawful to examine social media accounts. The fact that you are simply looking for public material, such as open-source databases, is the most important part of searching through social media. No private information may be disclosed.
3. Can you find someone's hidden social media accounts by username?
When locating someone on social networks, we should think about potential usernames for the person we're seeking for and use those. If someone uses the username @supersam on Twitter, for instance, we should use the same username to look them up on Facebook and other social media.
We should also use as much creativity as we can when looking for usernames because Twitter and Instagram enable users to choose any name they choose. Even usernames that contain alphanumeric combinations can be searched for.
Conclusion
Finding hidden profiles on social networks is a difficult but doable undertaking. In order to reach as many users as possible and expose con artists, we can try the methods outlined above. If you want to secretly get access to social media activities of someone, you can simply install KidsGuard Pro for Android that is an exclusive solution for social media accounts without others knowing.