Are you part of the generation where Tinder is a big hit? If so, you know that Tinder is a social app that allows you to connect with other singles based on location. It's a well-kept secret on Tinder that if you change your location, you can attract more members in your area.
If you're looking for more ways to utilize this online dating app, this article will offer some great tips to change your location on Tinder.
Part 1: Why You Want to Change Your Location on Tinder?
Tinder is one of the most popular social media for teens and adults. And there are surely many reasons why you want to change your location on Tinder.
The first reason is that your current location doesn't have any suitable matches available for you right now. Still, there are many other areas where many people are interested in dating you.
If you live in a rural area, there may not be many Tinder users nearby. Aside from that, you might have exhausted all of the matches in your city with little success. In this scenario, you may broaden your search by changing Tinder location to one of the most significant areas for Tinder matches.
Another reason to fake Tinder location is to improve your travel experiences. Imagine you are visiting a new location and are unclear about a few details. You may use Tinder to fake your location and make friends with some locals before your arrival.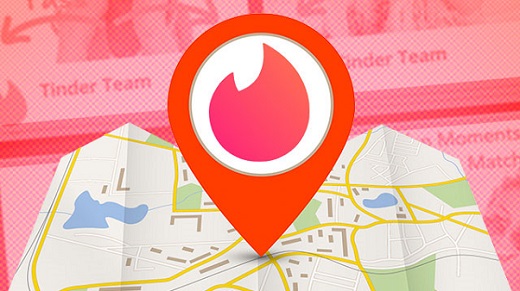 Part 2: Can you Change Your Location on Tinder?
Yes, you can change your location on Tinder. Tinder is a social networking app that allows you to meet new people. You can chat with people, view their profiles, and see if they're interested in you. The location feature allows you to change your location so that other users can find you easily when they're looking for new friends or dates. You can change your location on the app when you first sign up for a Tinder account, but there are other ways.
We will tell you possible ways to change your location on Tinder, so you can easily do whatever you want. And these methods do not require you to hack Tinder account.
Part 3: How to Change Location on Tinder?
You can change your location on Tinder to make it easier for people to find you. And the following 4 ways would help you solve the problem of how to change location on Tinder.
1. Use Tinder Passport to Change Your Location
Tinder offers a premium subscription option that grants you access to additional perks and features. It is known as the "Tinder Passport". Although you may only be in one city at a time, you can switch between imitation locales as much as you like. All you have to do is pay $9.99 per month or $19.99 per year for Tinder Plus. The yearlong membership saves you the greatest money because the monthly pricing is only $1.67. You can change your location on Tinder after making a purchase.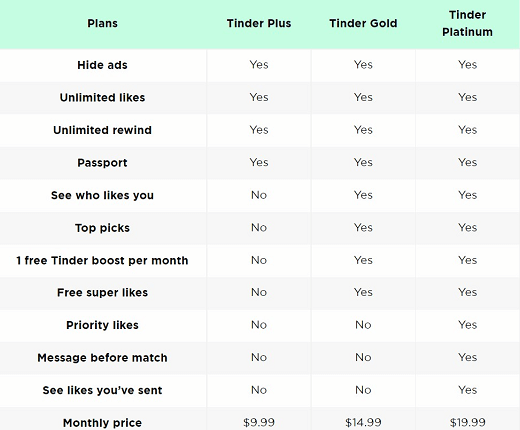 How to use it?
Follow these steps to change the location.
Tap on your Profile and go to Settings.
Open the Location option.
Tap on Add New and select the location you want to choose.
And it's done.
2. Use VPN to Fake Your Location
You can simply change Tinder GPS on your smartphone using a trustworthy VPN provider. First, you need to know how to use a VPN on iPhone or Android device.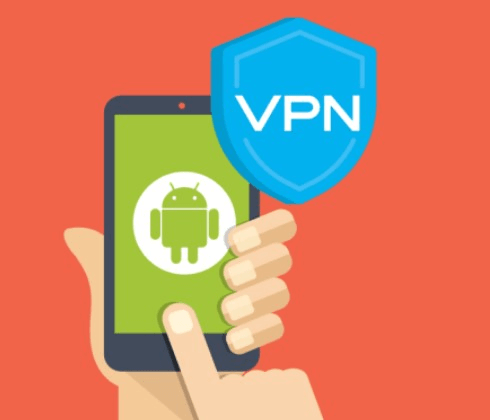 How to use it?
Here's how you can put it to use.
Install a VPN service from the play store on your phone.
Open the app, sign in, or register if you already have an account.
After logging in, press "Quick Connect", and your smartphone will be connected to over 5000 servers worldwide.
Simply scroll down and select a region to connect to a server in that country.
When you open your Tinder app, you should be immediately connected to your new VPN server location.
3. Hide Your IP Address to Hack Your Tinder Location
Using a VPN to hide your IP address is one of the best ways to hack your Tinder location.
VPNs connect you to a server that can act as an intermediary between your computer and the internet. That means that when it comes time to use something like Tinder, you don't have to worry about other people seeing where you are or what you're doing online. It also means that if someone does see what you're doing, they won't be able to tell where exactly it happened—they'll see some foreign country.
4. Change Facebook Location to Change Your Tinder Location
You can find someone's location on Facebook and normally you log in your Tinder account with your Facebook account. So it's easy for the app to assume that is where you locate. You may modify your Tinder location using Facebook if you are logged in with your Facebook account. Here's how you can do it:
Open your Facebook settings.
Go to the current city option and click on Add new city.
Find the location that you want to change into.
And save the settings.

Part 4: Best Way to See Other's Tinder Activity without Knowing - KidsGuard Pro for Android
KidsGuard Pro for Android is the solution if you want to spy on someone's Tinder account without their awareness. A smartphone monitoring program enables parents to follow their children's smartphone activity. As a result, it provides several options to watch the smartphone, including tracking calls, social media accounts, and even real-time GPS location. To use this, you must first install the app on the target device and then check in to your dashboard to access the data that has been collected.
How to Use KidsGuard Pro for Android to See Other's Tinder Activity?
You can quickly locate someone's Tinder location by following these steps.
Step 1. Sign up for an KidsGuard Pro account.
Go to the KidsGuard Pro website by clicking the Monitor Now button. Sign up for an account using a valid email address.
Step 2. Download KidsGuard Pro for Android on the target phone.
Log in to your account, navigate to My Products and Orders Management, select the Setup Guide button, and then follow the instructions to download KidsGuard Pro for Android into the target phone.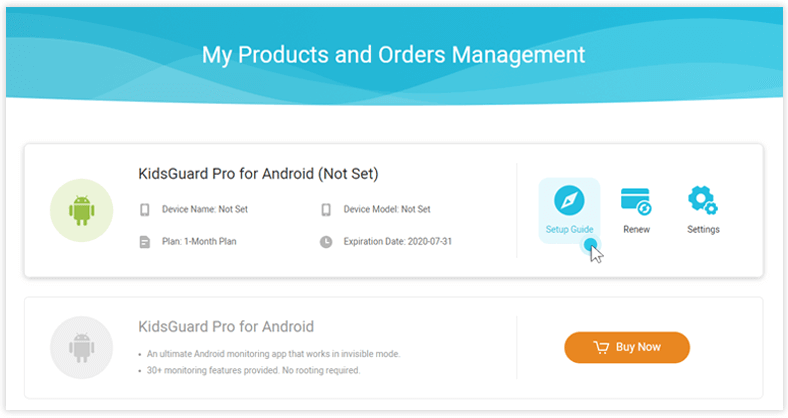 Step 3. Log in and check Tinder activities.
You may access the dashboard after finishing the configuration procedure. On the left side, there is "Social Apps" option. Scroll down to "Tinder" and open it. You can pick the time range from which you wish to view the app's history and location.
The keylogger function will allow you to see what was entered on the Tinder app. This dashboard allows you to view Tinder's entire conversation and location history.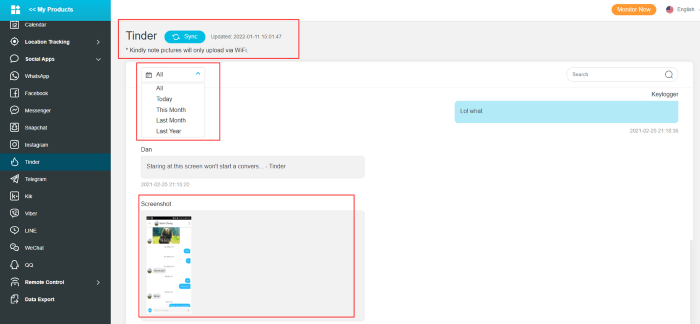 What Can KidsGuard Pro for Android Do to See Other's Tinder Activity?
There is a list of features of KidsGuard Pro for Android. We will tell you some of them.
Using GPS monitoring, this monitoring solution allows you to observe the target device's current location at any moment.
The geofencing function goes further, allowing you to identify safe zones on a map that the target device may access. You will be notified if the person is not inside the safe zones.
KidsGuard Pro for Android is also a call history tracker which allows you to monitor the target device's call logs. This covers incoming and outgoing calls and the call's duration and time.
You can also get a list of all the applications installed on the smartphone, such as Tik Tok, which is useful when you want to know which videos your loved ones are watching or who they are contacting on the app.
Finally, the software lets you view the target device's internet surfing activity. You may view the web pages that the device has visited and instantly ban improper ones.
Part 5: How Does Tinder Track Your Location?
Tinder works by showing you the profiles of single persons in your current location who are within your chosen diameter radius. This breakthrough feature has been praised as maybe the finest method to meet new people. Tinder employs GPS to locate these people with whom you may choose to match or not. As a result, if you refuse Tinder permission to access your GPS, the app will simply not operate.
Tinder, in addition to displaying other users in your region, is now showing these other users your profile depending on your present location. Tinder would be meaningless without the real location of the devices.
FAQs about Changing Location on Tinder
1. Is it free to change location on Tinder?
It depends on which method you choose. There are several methods to choose from. It will cost you if you want to change your location through a Tinder passport. But other methods like VPNs or changing location through Facebook are free.
2. How accurate is the Tinder Location?
While distances may be specified on Tinder, they are not accurate. Tinder doesn't consider distance; instead, it relies on the device's built-in location service. As a result, the accuracy of the distance will be determined by your phone.
3. How do I change my Tinder Location on my iPhone?
You can change your iOS tinder location by using a third-party tool, or you can use the other free methods mentioned above.
Conclusion:
This article has tried to give you some basic info about Tinder and your location settings. And if you ever want to change your location, you can do so via the Tinder app. In addition, we've included a few essential pieces of information to hack someone's location on Tinder without their knowledge. Good luck in your quest for love!