If your kid has a smartphone, he is undoubtedly active on social media apps. Social media apps have all the features to keep teens hooked for hours regularly. Starting from making new friends and chatting with them to sharing photos and videos among followers, teens spend hours on social media without breaking a sweat.
As parents, it is important for you to know what social media do teens use these days. In fact, parents may need to monitor their kid's social media activities secretly. In this article, we will let you know the top 10 most popular social media apps for teens. We will also illustrate how to safeguard kids on these social media apps.
Table of Contents
Top 10 Social Media for Teens
1. Facebook
Facebook is one of the most popular apps for teenagers. It is perfect platform for staying connected with your friends and family as well as making new friends. Facebook lets you chat through text messages and send photos, videos, GIFs, and stickers on the conversations. Besides, you can share photo and videos with your Facebook friends by posting them on your profile. People can react to your posts and write their opinion through comments.
In fact, teens are totally obsessed with getting likes and good reactions and praising comments on their posts. Besides, Facebook has a Story section where users can post photos and videos with background music which stay for 24 hours before disappearing. Moreover, there are Facebook pages of brands and celebrities and groups for like-minded people. Teens can stay updated about what's going on in others' lives through their Facebook Timeline.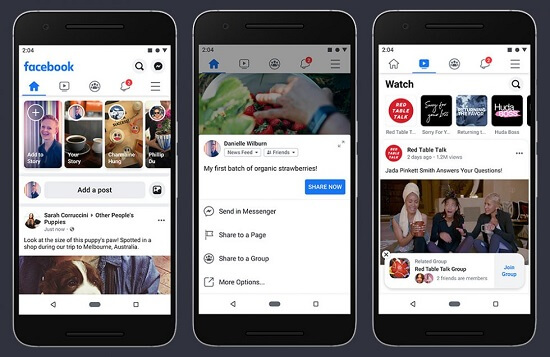 2. Instagram
Instagram has become a popular way to get followers and get to feel like a celebrity. Instagram is owned by Facebook and the platform lets users posts photos and videos for their users to check them out and be updated about what is going on in their lives. Before uploading your photos, you can easily edit by adding filters. You can even add captions and tag people so that they can receive notifications.
Instagram even allows you to add location and publish your post to other social media platforms. Instagram has Story option like Facebook and there is an option for sending direct messages and chatting. Moreover, users can make short entertaining videos and posts them as Instagram reels. Teens with enough followers are getting deals from brands to promote products and earn money.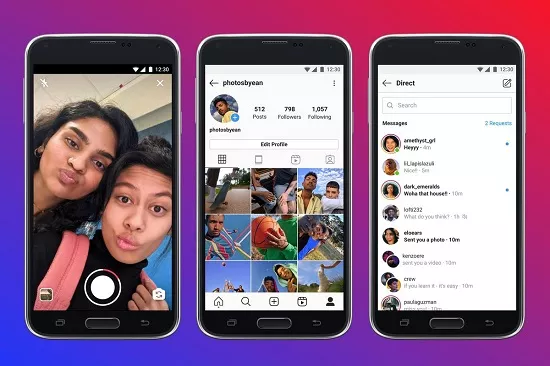 3. Snapchat
Snapchat is a visual social media platform with over 300 million monthly active users. Snapchat lets users share Snaps which could be photos or videos. The video duration can be of 60 seconds and Snapchat deletes Snap as soon as the target user checks the Snap out. There is also the feature of uploading Stories.
Snapchat comes with a filter function that lets you add special effects or overlay. In fact, filters are extremely popular among teens and they become trends around the world. Snapchat is equally popular among celebrities. You can even add 3D special effects or characters for a better look. You can chat directly and even send bitmoji stickers.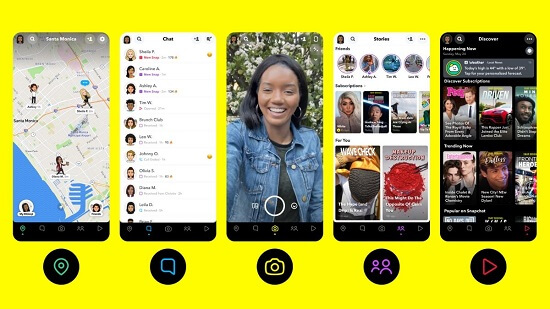 4. WhatsApp
WhatsApp has literally replaced text messages. In fact, messaging has become synonymous with WhatsApp. WhatsApp allows you to send and receive messages by using the internet connection of your phone. It allows sending images, GIFs, videos, voice clips and documents. You can even make groups and stay in touch with family and friends.
WhatsApp also lets you make voice and video calls freely. Just by using the internet connection, it lets you call anywhere in the world for free. It is safe to use and has come with end-to-end encryption. Users can upload Status that stay for contacts to watch for 24 hours. It is one of most popular apps for teenagers.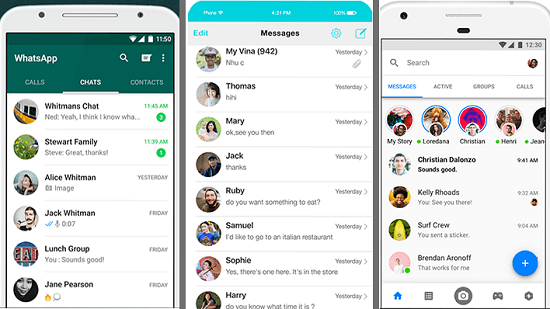 5. YouTube
YouTube needs no introduction and it is undoubtedly one of the popular apps for teens. It is a popular video-sharing service where people can upload and watch videos. Even parents encourage kids to use YouTube to find educational videos. Users can search for any topic and find a relevant video. That is why YouTube has become the new search engine among teens.
Users can create YouTube channels and upload videos on any topic where you have expertise. It also comes with a section where users can share, like, and comment on the videos. People can even subscribe to channels to follow the videos on those channels regularly. YouTube allows creating playlists for better grouping and organization of videos.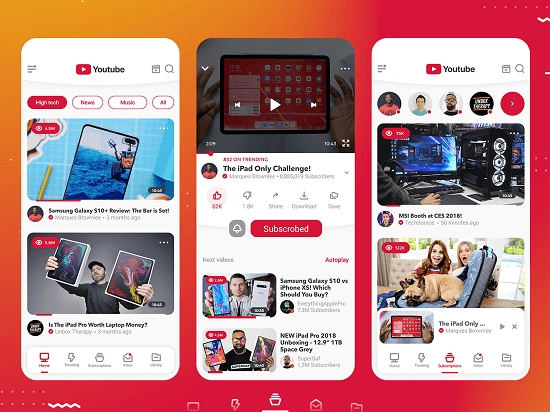 6. TikTok
TikTok is the most viral social media app that enables users to create their own videos and share. Currently, TikTok has around 1 billion monthly active users and most users are actually teens. In TikTok, users can upload short videos ranging 15 to 60 seconds. TikTok is all about uploading creative videos and getting popular. Naturally, teens are getting addicted to it and go to any length to create potentially viral video clips.
The platform has an inbuilt video editor to make videos more eye-catching. You can easily record the video in the app and lip-sync or dance to it by choosing a song. There are many effects and filters available that let you add stickers and animations. There are also inappropriate content for teens on TikTok which is why parents should check the type of TikTok videos kids are watching and creating.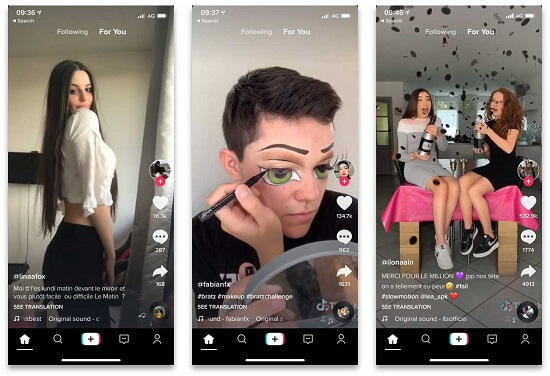 7. Twitter
Based on the following and follower combination, Twitter has become a massive platform in the social media world. Not just teens, Twitter is a must-have social media app among celebrities and corporates. It has almost 330 million monthly active users. The web interface of Twitter is very simple, and users can check what is trending on social media in various categories. Users can tweet out their posts, and all their followers can see the tweets.
Users can easily direct the tweet to any Twitter user by his Twitter username. There is also an option for direct messaging. Twitter has popularized the hashtag trend in the world. Users can search all the relevant tweets on any topic by searching with the topic's hashtag. There are various useful features like Lists and Moments that keep teens hooked on Twitter.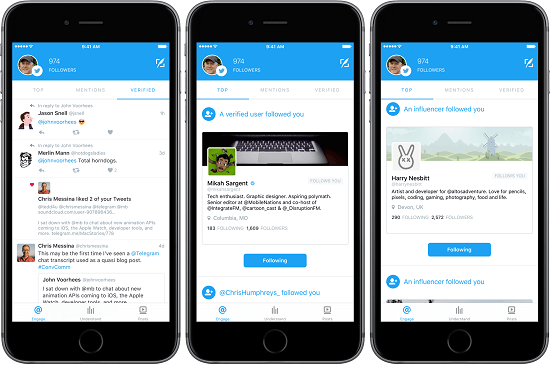 8. Ask.FM
For teens who are looking to find answers to their questions as well as share expertise, Ask.FM is the right platform. The platform allows people to answer any question on their feeds. It can either be in video or text format and the platform encourages sharing knowledge with one another. With Ask.FM, you can answer anonymously so that you do not get backlash on your answers. It even allows you to add photos and GIFs for answering any question.
You can check the likes and reactions to your answers. In a way, it is a perfect environment for teens to express themselves. Not just that, you can even toggle off anonymous questions that annoy you. It even allows following friends to confirm if they have answered any questions. Hence, it is one of the most productive social media apps for teens.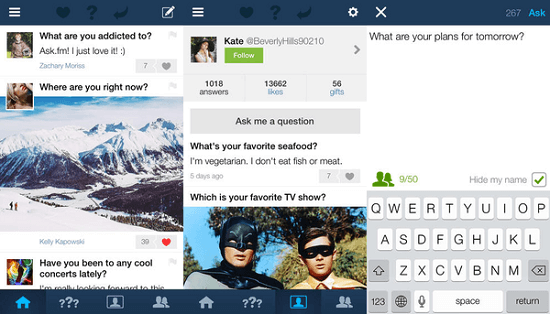 9. Pinterest
Pinterest has become a search engine to find photos and videos on any topic. It is more like a digital pinboard where "Pins" can be about finding recipes, inspiration, style, and much more. Pinterest comes with a home feed that is based on the recent activity of the users. It has a search bar where users can enter keywords to have brilliant ideas. It even allows accessing the camera to find out ideas with relevant photos.
By using bookmarks, it enables you to save and share the Pins. All you have to do is to click the Pin that leads you to another website to discover more. You can even save and add your comment. The tool also comes with another feature of creating boards. It is one of the best social media apps for teens as it encourages creativity and teens can get innovative ideas on any topic.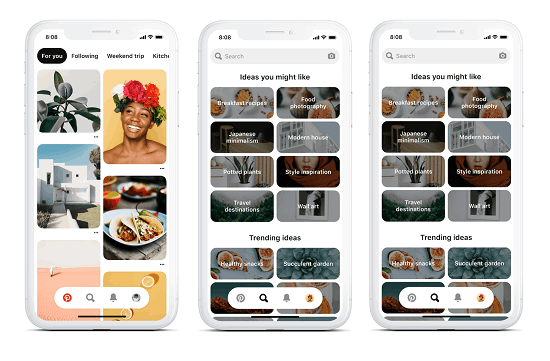 10. Tumblr
Tumblr is a social media tool which is dedicated to blogging. It is more of a micro-blogging platform in the form of a scrapbook. Apart from writing posts, users can upload photos, videos, and voice clips. With Tumblr blogs, users can comment on their reactions, ask questions and get answers. It has even come up with the instant messaging function that allows members to chat with each other.
Tumblr even allows linking the account with Twitter and Facebook. It has many features including blog management, HTML editing, link support, audio support, and page customization. Founded in 2007, Tumblr even allows people to make private blogs. Teens can do a lot more with Tumblr as it comes with tagging capabilities, re-blog, comment, and like.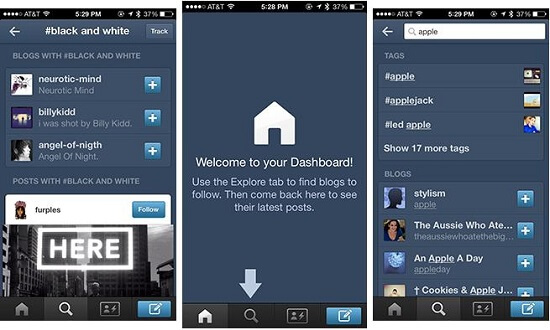 Is There Anything That Parents Should Be Aware Of?
Social media apps teens use are great for communication with friends and staying connected. However, teens tend to misuse different unique features that every social media app offers. Therefore, it is important for parents to know the features and functionalities of popular apps for teens that their kids could be using.
Parents should also be aware of the dangers of different apps such as online frauds, child predators, cyberbullying, blackmailing, and likewise. Kids fall into the traps of child predators and share intimate photos and personal details as well as unknowingly download spyware and malware. All of these can leave negative impacts on kids psychologically leading to depression and suicidal thoughts.
Parents can easily gauge the potential dangers that can originate from the use of these social media apps if their kids misuse them. In fact, it is essential for parents to monitor their kid's social media activities so that they can take steps when they can sense the upcoming dangers.
In short, parents have to know the most popular apps for teenagers and the potential dangers associated with them so that they can monitor their kid's social media activities and prevent those potential dangers.
Best Way to SafeGuard Your Kids When They Use Social Media
The best way to safeguard your kid on social media apps is by monitoring his social media activities. You should check social media conversations along with calls and text messages to find out if he is in contact with strangers. Besides, you should check his browser activities to find out which social media sites he is visiting and the searches he is making.
For all these to happen, we recommend a professional parental monitoring app named KidsGuard Pro. You need to install the app on your kid's smartphone and the app stays hidden on the target phone. You can review all his phone activities remotely from KidsGuard Pro Dashboard. Here are the features of KidsGuard Pro that are useful in safeguarding your kid when they use social media.
NOTE:
KidsGuard Pro parental control app supports Android and iOS devices. Here we will introduce KidsGuard Pro for Android in detail including its features and installation steps.
If your kid is an iOS user. You can click the "View Demo" button to know more features about KidsGuard Pro for iOS.
Monitor Social Media Conversations:
You can monitor all the conversations your kid has had on the installed social media apps. Along with messages, you can check the media files shared in the conversations. Starting from WhatsApp, Facebook, and Instagram to Telegram, Viber, and Snapchat, you can check the social media apps teens use.
Monitor Calls and Messages:
There are several instances where child predators trap kids to get their personal contact numbers on social media and they start to call and message them directly. Therefore, it is important for parents to monitor calls and text messages. KidsGuard Pro for Android allows you to see the complete details of call logs and text messages including the deleted messages.
Record Call Conversations:
One of the unique features of KidsGuard Pro for Android is that it lets you record phone conversations in real-time. You can listen to all the recorded conversations in your leisure time and find out the topic of conversations especially with strangers and unknown numbers.  
Track Browser History:
Your kid can access social media through their websites as well. Besides, he could be making some searches based on his queries and if you check them out, you can understand his state of mind. That is why KidsGuard Pro for Android lets parents show browser history through Dashboard. You can open the websites from the history to check them out instantly.
Check App Activities:
If your kid is using social media apps for hours every day, it is confirmed that he is totally addicted to social media. You can check the screen time of all the installed apps as well as the frequency of their usage daily through KidsGuard Pro Dashboard.
Take Live Screenshot and Photo:
KidsGuard Pro for Android lets you take screenshots of your kid's screen at any moment in real-time. That is how you can check what your kid is doing and confront him accordingly. Similarly, when your kid is away, you can capture the surrounding photo with kid's phone camera in real-time.
Miscellaneous Features:
You can track the live location of your kid as well as location history. Besides, you can set Geofence to get instant alerts when your kid crosses the fence. You can even check the photos and videos on your kid's device as well as check calendar for his future plans.
How to Use KidsGuard Pro for Android?
Here are the steps to install KidsGuard Pro for Android on the target phone and monitor all phone activities.
Step 1: Register A KidsGuard Pro Account
Click the "Monitor Now" button to create an account with your email address, then choose a suitable plan.
Step 2: Deploy KidsGuard Pro for Android App on Your Teen's Phone
You need to get the target phone(kid's phone) in your hand and visit www.clevguard.net from the web browser.
Download and install KidsGuard Pro for Android from its APK file. Launch the app and log in with your KidsGuard account credentials.

Step 3: Start Protecting Your Teens
On your device, go to KidsGuard Pro Dashboard from the web portal and you will see the target phone's name. From Dashboard, you can monitor all phone activities regularly. The syncing is almost in real-time and hence, you can check all the recent activities.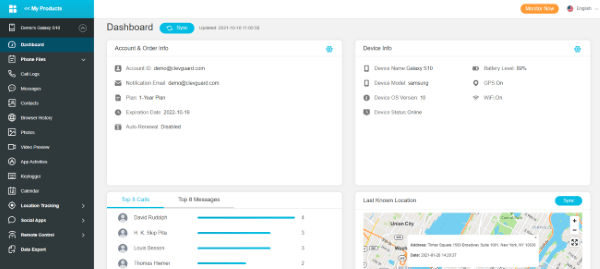 Conclusion
We have listed the best social media apps for teens that the parents should be aware of. Parents may also start to use those apps to understand their features and functionalities as well as find out where kids can get in trouble. Most importantly, parents should constantly monitor social media activities on the popular apps for teens and correct them whenever required. That is why we recommend KidsGuard Pro parental control for complete remotely parental monitoring.