My Doubts:
"He always keeps his phones with him, even in the bathroom."
"He often goes out on nights without informing in advance."
"I have caught him so many times being inappropriate with other women and he doesn't even seem to care."
According to infidelity statistics, one-third of all marriages are poisoned by cheating from one spouse or both. Some studies show the rate of infidelity can go up to 67% in men.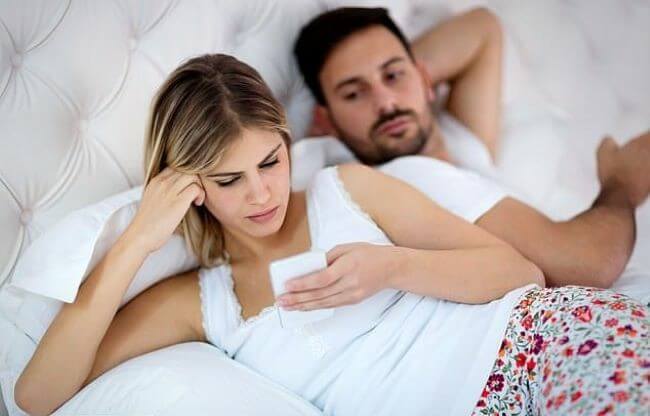 Certainly, you are not the only one facing these issues. What can you do if you have found your spouse is involved in infidelity? It's time to gather cheating evidence to make a final decision. There are many ways to catch a cheater, which help you do the job without them knowing.
Way 1: How to Catch a Cheater: Download Keyloggers on Target Device
It is quite easy for you to understand the functionality of the keylogger program from the name. A few sources define this program as software developed for the secretly monitoring of all keystrokes or catch a cheater. This definition is entirely accurate because the keylogger may not be software; it can be a device as well.
The keylogger enables you to monitor the programs efficiently. With this, you will be able to get the data of your target person. You can access the browser history, credit card number, and passwords. By installing it on a device, you will be able to record everything on that device.
It seems quite easy to get a keylogger, but it can be hard to get the best one. So here, we are going to describe this difficult task for you. The KidsGuard Pro is a best spy app to catch cheaters with a wonderful keylogger for Android. The KidsGuard Pro is best for several factors such as quickly update, a simple interface, and easy installation.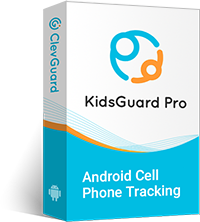 No.1 App to Bust A Cheater
Track the real time location and view location history

Record all incoming and outgoing calls & SMS

Monitor app activities and view social media chatting

Remotely capture screenshot of the screen and take rear photo.

Keep track of every keystroke made on the cheater's phone.
Way 2: How to Catch a Cheater: Siri Hack (iOS devices)
If you are searching for more reasons why you don't have to cheat on your boyfriend or girlfriend, you don't need to look any further. It is an easy way if it comes to steal from the iPhone of the Bae. Rather than trying, again and again, guessing the accurate passcode or calling the designated emergency contact of the phone. There are a few steps you have to take for this purpose.
Step 1. First of all, you have to go to the "Settings" from your iPhone screen. Then tap on "Touch ID & Passcode".
Step 2. Now, turn off Siri > Today's View > Notifications View, below the "Allow access when locked".
Step 3. With these settings, you will be able to make accessible only emergency calls when the phone is locked. It will help you to keep your precious data and information from someone unwanted.
Way 3: How to Catch a Cheater: Touch ID
As a coin has two sides, similarly most of the people in this world have two faces. They pretend to do something, but in actuality, they do the opposite of that. Such cheater people deceive someone who trusts in them, and they can be your friend or girlfriend/boyfriend. You can catch such a cheater in several ways. However, here, we are going to describe one of the best ways to catch the cheater.
You can catch a cheater if you get access to the touch ID of his/her phone. Something you can do secretly will be done on your phone with preference. Moreover, you can have a lot of locks for keeping them secret. Leave it; before accessing his/her phone's touch ID, you have to get his/her phone without a lock. After that, the phone's settings will enable you to add your fingerprint to his/her phone. Maybe, if it has more than one fingerprint saved, change or delete it.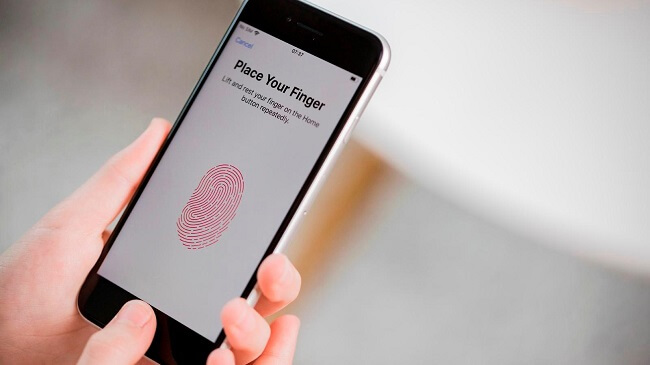 Way 4: How to Catch a Cheater: Use Spyware
If you are still unable to know the exact situation, you will have an ultimate solution by using an undetectable spy app. The spy app you are using must be secure and legal and have to be compatible with Android and iOS as well. You just have to install a spy app from the relevant app store and give it the necessary permissions. After setting up, you have to enter the person's contact number that you want to monitor.
With the spy apps, you will be able to get access to the emails, photos & videos from the gallery, and even catch cheaters texting. Moreover, the target person will not have even a clue. There are a lot of spying apps to catch the cheaters, but here we are going to discuss the 5 best apps.
Top 5 Apps to Catch Cheaters
1. KidsGuard Pro [Best Choice]
KidsGuard Pro is the crown prince of catch a cheater app, and it works perfectly on Android and iPhone. To begin with, it is the absolute COMPLETE package when it comes to catch a cheating spouse. It has everything, from text message, social media spying to location tracking to call recording. You name it and KidsGuard Pro has it. This is why it deserves the #1 place on my list.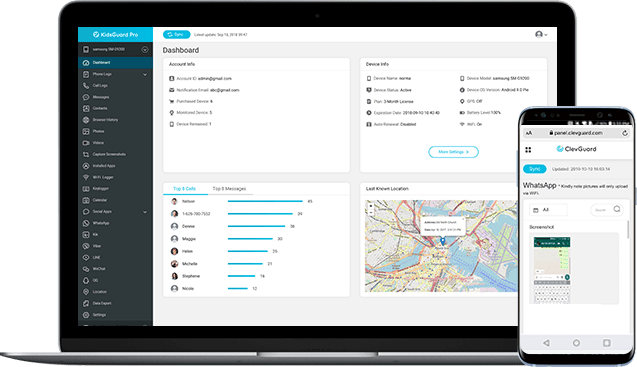 How KidsGuard Pro Helps to Catch A Cheater
KidsGuard Pro is equipped with a lot of features to make sure each and every bit of your cheating spouse's phone activity is accesible to you. Some of these useful features are listed below:
Monitor incoming and outgoing text messages along with contact details and timestamp, even the deleted conversations, meaning that he's hiding something.

Go through his call logs, you can also listen in live call conversations to confirm your suspicions.

Use the GPS tracking feature to track your boyfriend's location to know whether he's on a business trip or somewhere else.

If you want to find out if he is on a dating site. Its browsing history checking feature will reveal all visited sites with specific URLs, title, frequency and lots more details.

See the instant chatting on Facebook, Instagram, WhatsApp, ect., even if it is cleared, ensures that you find out where your relationship stands.

Provide unlimited file access on the cheater's phone, include photos, videos, contacts, calenders, and more.

Besides recording phone calls, it is the best phone recorder to record phone screen and record surroundings to listen to live environment to collect evidence whether they are cheating.
Why We Recommend KidsGuard Pro as No.1 in Infidelity Catching
The app functions stealthily, and never gets detected. So your cheating spouse won't have any idea of its existence.

It is a comprehensive monitoring solution with over 35+ features, you'll be the knower of all.

You don't need any technical knowledge to use KidsGuard Pro catch a cheating spouse app. Its auto setup wizard does all the work by itself. All you have to do is a few clicks.

Being web-based, you can keep tab of your boyfriend phone cheating activities remotely without holding his phone all the time.

It doesn't need you to root or jailbreak your spouse phone in order to work.
Compatibility
Android version: Supports 7.x - 13.x

iOS version: Supports 9.x - 16.x
2. FlexiSpy
In order to catch the cheater from your spouse, friends, and girlfriend/boyfriend, FlexiSpy is one of the best spy apps to catch cheaters. It enables you to get complete control over the device, and you can know everything that is happening in the device. You can use this tool free, but you have to purchase a plan to explore the more recent outstanding feature. You can get the premium plan at $14 per month and platinum at $49 per month.
FlexiSpy enables you to:
Have a keen eye on all iPhone and Android communication.

Use this tool to know everything happening on the Mac or PC.

Can access the social media messages like messenger, Facebook, and LINE, etc.

Know the activities of your kids.
3. iKeyMonitor
It is a monitoring software for tracking the online activities of your target person on iPad and iPhone. This spying app enables you to track the GPS, SMS, website history, iMessages, call history, voice messages, etc. In addition, it is also very helpful to get access to chat messages on social media platforms like Viber, WhatsApp, WeChat, Facebook, etc. It is also helpful to know the online activities of your employees and children. You can get iKeyMonitor for free, but you have to get a business plan at $9.9 for each device per month to use the latest features.
With iKeyMonitor, you can:
Always be aware of the activities of your children or any target person.

Increase the output by monitoring your employees.

Know the browser history, GPS location, and messages, etc.
4. TheTruthSpy
TheTruthSpy is a spying application that is mainly used for hacking purposes. It enables you to access the confidential information of your target person. Usually, you can find several spying apps for different OSs. There are a lot of spying apps for mobile devices and computers. With this spying tool, you can have entire control over the device of your target person, no matter whenever and wherever you are. It is also helpful for you to know how to catch Facebook cheaters and their activities on other social media platforms. You can use this tool without paying any charges and get it free of cost and even without any registration charges. But a few features (like to access social media messages) are not accessible in a free plan; you have to purchase a plan to explore them. You can get Standard, Premium, and Gold plans at $21.99, $25.99, and $30.99 per month, respectively.
TheTruthSpy enables the users to:
Track the calls and messages of your target person

Know the GPS location

See the browser history

Access the online activities on WhatsApp and much more
5. iSpyoo
It is an advanced generation monitoring tool for mobile devices. It will help you to know the person who is cheating with you. This spying tool offers the most wonderful features. Furthermore, it enables the users to track all the activities of your target person on a mobile phone like calls, messages, social media, etc. You can get iSpyoo by selecting a subscription plan. You can select Standard, Premium, and Gold plan for $21.99, $25.99, and $30.99 per month, respectively.
iSpyoo monitoring application enables you to know:
Location of the target person

Received and sent messages

All call logs

Track the online activities on several social media platforms like Skype, Viber, iMessage, Facebook messenger, etc.
There are a lot of free apps to catch cheaters. You can download these apps free of cost but can't use them freely. There are only a few (limited) features that you can explore for free, but not everything is free of cost. Moreover, the free apps to catch the cheaters are not 100% trustworthy. You can't get an accurate information with these apps. Ultimately, you have to buy a plan to get reliable information. Here, we are going to list the names of a few free apps to catch cheaters iPhone:
Highster

Chat Message Tracker – Remotely

55 Signs of A Cheater.

mSpy Lite Phone Family Tracker.

Catch a Cheating Spouse.
Way 5: How to Catch a Cheater: Hack Their Google Chrome Password
You may feel that someone cheats you, and now you want to know his/her activities. One of the most useful ways to know your target person's activities is to hack their Google Chrome Password. There are several backdoors to know the Google password. Moreover, keep in mind that to spy on the Google password is unethical in any way. There are several ways to know someone's Google password:
There are a lot of users relying on Google's autocomplete. If so, then you can easily log in to his/her email account by using a shared PC. Keep in mind that, Chrome occasionally sends alert messages to the owner on his/her mobile phone.

See the password by checking in the password manager in the Google Chrome account.

Know the password by using the Google loophole from the shared PC and sign in to your Google account.
Final Words - Which Is the Best App to Catch A Cheating Spouse
KidsGuard Pro is the best app for you to catch a cheater. It works perfectly on Android and iPhone devices. With this featured-pack and stealthy app, you can track a cheater's location, record calls and spy on messaging apps, browser history, etc.
Cheating in relationships is common, and mostly the infidels use their phones for their cheating activities. Therefore, use KidsGuard Pro to restore your confidence in your relationship and start living without doubts. Go for it!