"He always keeps his phones with him, even in the bathroom."

"He often goes out on nights without informing in advance."

"I have caught him so many times being inappropriate with other women and he doesn't even seem to care."
Uncertainly, you are not the only one facing these issues. According to infidelity statistics, one-third of all marriages are poisoned by cheating from one spouse or both. Some studies show the rate of infidelity can go up to 67% in men. This is a rather dangerous number and a frightening one.
What can you do if you have found your spouse is involved in infidelity? It's time to gather cheating evidence to make a final decision. There are many free apps to catch a cheater, which help you do the job without them knowing. By using these apps, you can find infidelity proofs in their instant messages, social media apps, or call history and more. Without any further, let's check how to pick the best app to catch cheaters.
Here Are the 5 Best Apps to Catch Cheaters
1. KidsGuard Pro [Best Choice]
KidsGuard Pro is the crown prince of bust a cheater app, and it works perfectly on Android and iPhone. To begin with, it is the absolute COMPLETE package when it comes to catch a cheating spouse. It has everything, from text message, social media spying to location tracking to call recording. You name it and KidsGuard Pro has it. This is why it deserves the #1 place on my list.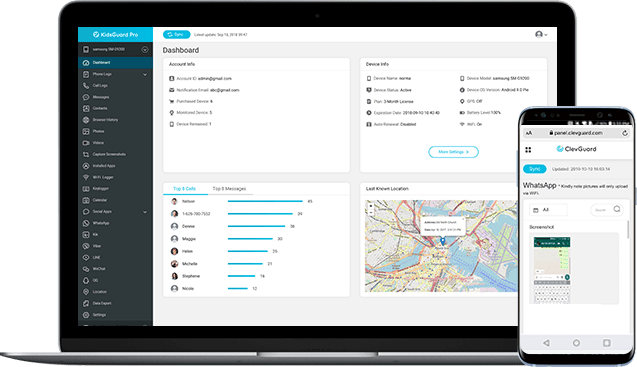 How KidsGuard Pro Helps to Bust A Cheater
KidsGuard Pro is equipped with a lot of features to make sure each and every bit of your cheating spouse's phone activity is accesible to you. Some of these useful features are listed below:
Monitor incoming and outgoing text messages along with contact details and timestamp, even the deleted conversations, meaning that he's hiding something.

Go through his call logs, you can also listen in live call conversations to confirm your suspicions.

Use the GPS tracking feature to know whether he's on a business trip or somewhere else.

If you want to find out if he's on a dating site. Its Browsing History feature will reveal all visited sites with specific URLs, title, frequency and lots more details.

See the instant chatting from popular social media apps even if it is cleared, ensures that you find out where your relationship stands.

Provide unlimited file access on the cheater's phone, include photos, videos, contacts, calenders, and more.
Why We Recommend KidsGuard Pro as No.1 in Infidelity Catching
The app functions stealthily, and never gets detected. So your cheating spouse won't have any idea of its existence.

It is a comprehensive monitoring solution with over 35+ features, you'll be the knower of all.

You don't need any technical knowledge to use KidsGuard Pro catch a cheating spouse app. Its auto setup wizard does all the work by itself. All you have to do is a few clicks.

Being web-based, you can keep tab of your boyfriend phone cheating activities remotely without holding his phone all the time.

It doesn't need you to root or jailbreak your spouse phone in order to work.
Compatibility
Android version: Supports 4.x - 11.x

iOS version: Supports 8.x - 14.x
2. FlexiSPY
Our next app to catch cheaters goes to FlexiSPY. If you take KidsGuard Pro out of the equation, FlexiSPY is doing wonders in fighting infidelity. It allows you to read messages, monitor social media activity, track location, and you can check the browsing history. It is designed for Android phones, iPhone, tablets and computers. This feature makes it a favorite for the people who are looking for a catch a cheater app that works on a variety of devices.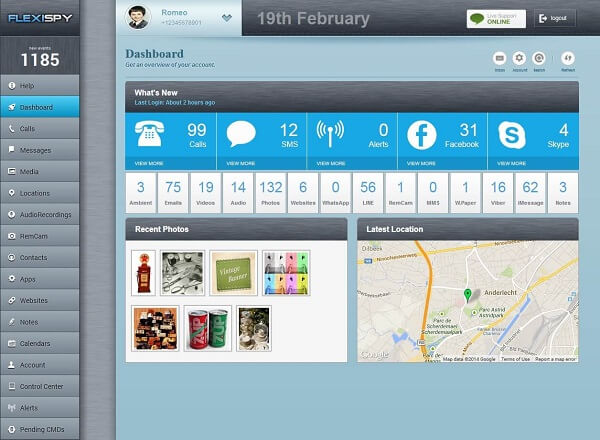 Pros
Listen in to conversations happening around the phone remotely.

Taking surrounding pictures is possible for those who want to check real-time activity of the cheater.

It offers remotely installation on the targeted device with extra fee.
Cons
It requires you to root or jailbreak your spouse's phone. This will be caught easily.

The price is just too expensive to afford.
Compatibility
Works on Android, iPhone, and computers.
3. iKeyMonitor
iKeyMonitor is a budget option to catch a cheater app. Also, a great choice among free apps to catch a cheater because it gives you three days of a free trial. It also has much-needed monitoring features like chat logs, emails, web history, application usage, and social media accounts activity records. It enables the end-user to monitor Android phones and tablets remotely and secretly.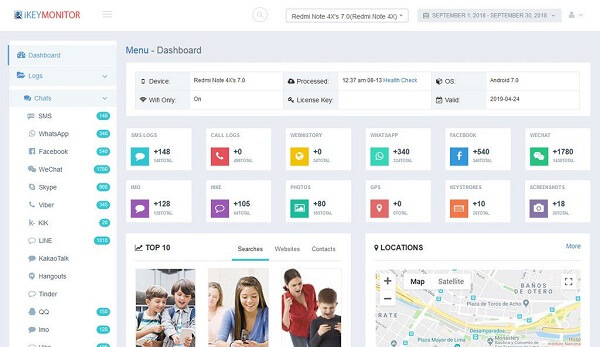 Pros
Provides a user-friendly interface for spying and tracking.

Ability to monitor and track multiple social media apps like Facebook Messenger, and WhatsApp.

Offers clear user guides and timely technical support in case you meet any problems.
Cons
Spying on the instant messaging apps and other advanced features requires root/jailbreak access.

Might not be fully compatible with latest Android phone or iPhone devices.
Compatibility
Designed for iPhone and Android devices.
4. TheTruthSpy
TheTruthSpy is one of the best free apps to catch a cheater. It works on most common used mobile devices with an aim to provide you with complete remote control whether it is a mobile phone or a tablet device. It comes loaded with advanced monitoring and eavesdropping features to catch a cheater app. There is also a location tracking solution, which means this software is not just limited to providing surveillance solutions, but it's a lot more than that.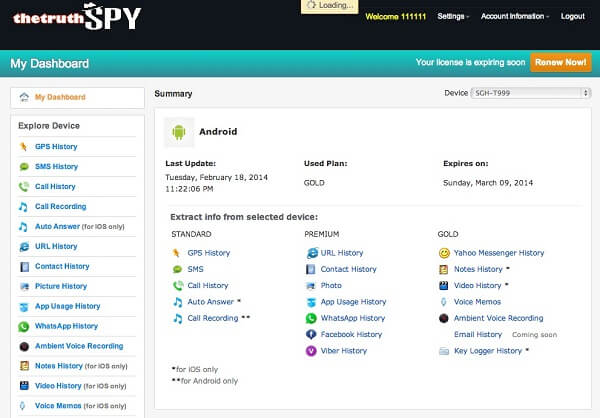 Pros
Record calls that are either received or sent from cheater's Android device during real-time.

Let you get access to all the keystrokes that are input on the device you are snooping on.

Remote access to the collected data through its official website link.
Cons
Procedures like jailbreak is a must to install this app.

It is impossible to hide the app icon on the target device on Android 10 or later.

It triggers notification while running the app sometimes.
Compatibility
Works on both Android (Android 5 - 10) and iOS devices (iOS 4.0 to 8.0).
5. iSpyoo
iSpyoo is another choice for people looking for a spying app to catch a cheating partner. This app will make sure that you have all the records of the activities that are being performed through that mobile device. It is compatible with Android OS version ranging from 4.x to Android 10.x, and hiding its app icon needs their installation service only, which is the reason why you are finding this bust a cheater app at the very end of the list.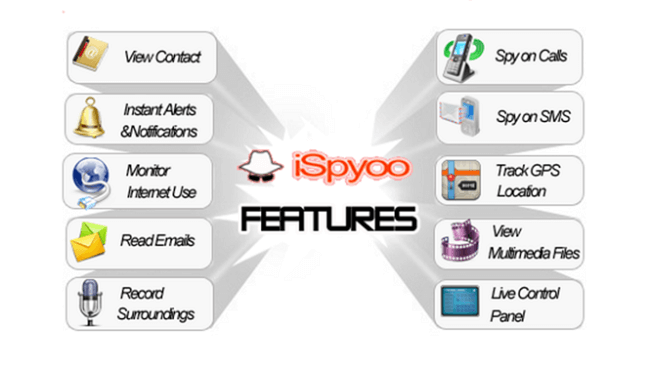 Pros
Ability to check all the data and information stored in the web account of iSpyoo.

Easily switch from one target Android device to another device whenever you want.

Gain access to all the multimedia files quickly.
Cons
Lack of support for a broader range of Android devices and operating system versions.

Requires physical access to the target Android device to install and configure the app.

It drains the battery of the target device.
Compatibility
Works on Android and iOS devices.
Which Is the Best App to Catch A Cheating Spouse
KidsGuard Pro is the best app for you to bust a cheater. It works perfectly on Android and iPhone devices. With this featured-pack and stealthy app, you can track a cheater's location, record calls and spy on messaging apps, browser history, etc. Cheating in relationships is common, and mostly the infidels use their phones for their cheating activities. Therefore, use KidsGuard Pro to restore your confidence in your relationship and start living without doubts. Go for it!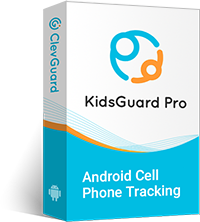 No.1 App to Bust A Cheater
Track the real time location and view location history

Record all incoming and outgoing calls & SMS

Monitor app activities and view social media chatting

Remotely capture screenshot of the screen and take rear photo.

Keep track of every keystroke made on the cheater's phone.