Question:
Do you use Cash App to send and spend money? But is Cash App safe to use? Have you considered if your account and money are protected from scams?
There are many legitimate reports suggesting that fraudsters and scammers are using Cash App to trick users and steal their money.
Naturally, there are concerns raised if this contactless payment app is really secure and trustworthy. Cash App is an extremely popular app with nearly 35 million active users.
But there are certain risks involved in using Cash App, and every user should be aware of them. We will also illustrate the steps to keep your money and account safe on Cash App.
Is Cash App Safe?
Cash App offers high-standard encryption and fraud protection. However, there are still many risks in using Cash App that need to be addressed.
1. Risk of Using Cash App
Scammers and fraudsters are extremely active on Cash App. Even though Cash App is a relatively safer payment app, there are certain sections that increase the risk of using Cash App.
Money in Wallet:
Scammers target those users who store money on Cash App for convenience in transferring the money whenever needed. Fraudsters deploy spyware on target users' phones and get login credentials of their Cash App accounts.
Thereafter, transferring the money from the Cash App wallet is a matter of seconds.
Fraud Transfers:
Unlike credit and debit cards, if you transfer money through Cash App by mistake and by getting tricked by scammers, there is no way to claim and get back the money.
This is also the reason why scammers get away so easily on Cash App. Therefore, the answer to the question "Is cash app safe to use with strangers?" is resounding no.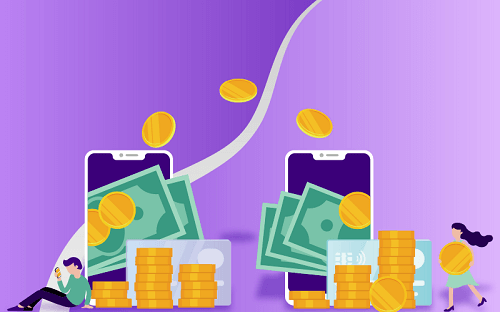 2. Common Cash App Scams
The developer team has done their level best to make Cash App safe, but scammers are smarter than the app users. They always have tricks up their sleeves to make the users fall into their traps and scam them. Here are the common app scams you should be aware of.
Faking customer support:
Cash App does not offer live customer support. Users have to use the app to report any issue. However, scammers fool the users by impersonating the customer support team of Cash App through phone calls, text messages, and even on social media platforms.
Cash App users think of them as real Cash App representatives and give in their personal information and even login credentials when asked.
Sometimes, these fake customer support representatives ask the users to download a remote access app or do a test transaction to spy on their phone activities as well as steal their money away.
#CashAppFriday Scams:
Cash App offers a sweepstake every Friday for the uses to win cash prizes. However, scammers use the official hashtag "#CashAppFriday" on social media platforms to rope users into their scams.
In their scams, they ask the users to provide their login credentials so that they can transfer the winning prize to them.
Sometimes, they ask the users to make a payment for claiming the prize. Since the Cash App team does not do enough to stop this scam, users naturally raise the question of how safe is Cash App.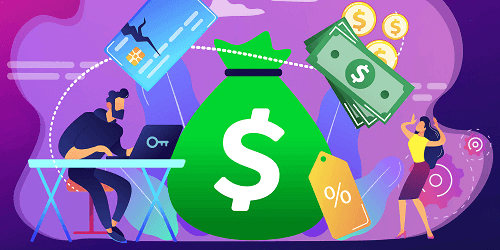 Cash Wheel:
In this type of scam, fraudsters organize contests for Cash App users where they offer the opportunity to multiple any given amount up to 10 times. For example, they ask the users to send them $10 to $1000 and get $100 to $10000 in return.
Naturally, it sounds too good to be true, and the users get nothing in return for the money they transfer in greed.
Selling expensive items through Cash App:
There is no buyer protection on Cash App. This means once payment is made, there is no way to reverse the transaction and get back the money. That is why scammers sell expensive, branded items at a huge discount on Cash App.
It is natural for users to fall into the trap and pay some or full money in advance through Cash App. The fraudsters receive your money and disappear completely without shipping the product.
That is why the answer to the question "Is it safe to use Cash App to send money to strangers" is absolutely not.
How to Keep Your Money and Account Safe on Cash App?
Scammers are keen on deploying spyware on the target person's phone to get Cash App login credentials as well as private photos and videos to blackmail and extract money through Cash App.
Therefore, there is a need to safeguard your account and money while using Cash App. Here are the steps to follow for complete safety.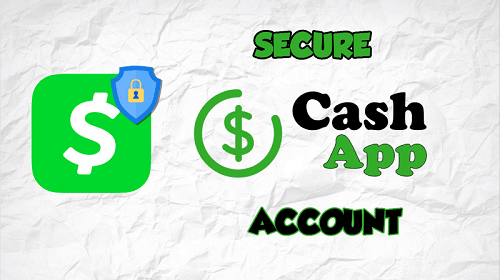 1. Keep Your Money and Account Safe with Professional Software
We recommend you install the ClevGuard Anti-Spyware app on your phone to prevent scammers from spying on your Cash App activities and stealing login credentials.
ClevGuard app provides complete protection in real-time to eliminate any threat and risk from your online activities.
Detect and Remove Spyware

ClevGuard Anti-Spy scans your phone deeply to detect the presence of any spy app and malicious files. It lists the threats and risks that are harmful to your Cash App account on your phone after scanning thoroughly. You can eliminate those threats and spy apps instantly with a single tap.

Protect Your Phone in Real-Time

ClevGuard app offers the best-in-class real-time protection for your phone. The app protects your phone 24/7 and alerts you when it detects any threats and risks on your phone.

This is extremely useful as scammers try to deploy spyware and malware by tricking the Cash App users into giving them remote access or opening any malicious link.

Check Email Breach

ClevGuard provides the function of checking email breach. You can check if your email account's credentials are exposed in any major data breach incident through the ClevGuard app. If they are exposed, all your online accounts linked with the email account, including Cash App, could be in danger.

The app not only provides you with a description of when your email account was exposed but also recommends steps to strengthen the security of your email account.

Protect Your Phone Microphone and Camera from Being Hacked

There could be certain spying apps present on our phone that look normal but spy on your phone activities in the background.

The worst nightmare could be when these apps access your phone camera and microphone secretly to allow hackers to listen to your conversation and monitor your physical movement in real-time.

ClevGuard app notifies you as soon as it detects any app hacking your phone camera and mic.

Clean Phone Junk Files

You can clean your phone's junk files with a single tap through the ClevGuard Anti-Spy app. You should do it regularly to clean up space and speed up your phone. The app lets you delete the junk files entirely as well as selectively as per your requirements.

With ClevGuard app installed on your phone, you don't have to ask anymore, "Cash App is it safe?". You can escape the traps of scammers in most cases and do your transactions without any worry.
How to Keep Your Money Safe on Cash App with ClevGuard?
Here are the steps you have to take to install and use ClevGuard app on your phone to safeguard your money while using Cash App.
Step 1. Install ClevGuard on Your Phone
Click "Google Play" button to download and install ClevGuard on your phone.
Step 2. Scan Your Phone with ClevGuard
Open ClevGuard after installation, tap on "Scan" option to scan all your phone files to see if there is any threat to your Cash App.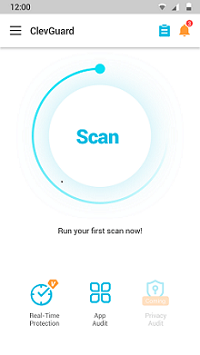 Step 3. Start Keeping Your Account Safe with ClevGuard
Once the scanning process is done, ClevGuard will list all the threats and risks which are harmful to your Cash App and phone. Review the list and tap on "Resolve All" button to remove all the issues.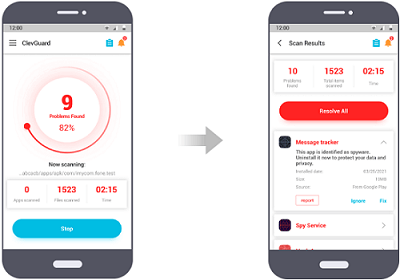 2. Safety Tips for Protect Your Money and Account on Cash App
Apart from installing ClevGuard Anti-Spy app, you should keep the following steps in mind for more safety on Cash App.
a, Only Use it with Your Family and Friends
You already know the answer to the question, "how safe is Cash App to use with strangers?" is negative. Hence, you should not take any chance transferring any money to strangers such as purchasing any product from strangers and availing any too good to be true scheme. Use Cash App strictly among your friends and family members.
b, Verify Details of Each Transfer
Since Cash App does not have any buyer's protection, you cannot afford to make any mistake in your transfers. That is why you need to double-check all the details on every transfer you make starting from the amount to the recipient's details.
Once the transfer is made to the wrong person or the wrong amount is transferred by mistake, you cannot get a refund.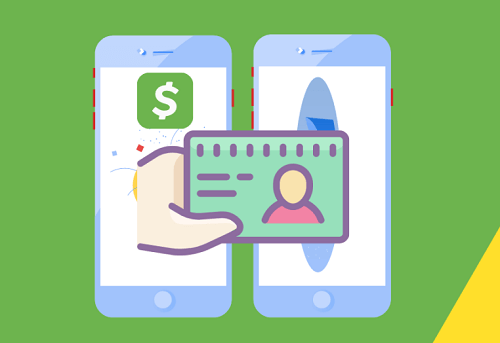 c, Avoid Public Wi-Fi Transfers
Even though we may answer positively to the question "Is cash app secure and safe", how you use the app determines your safety and privacy factors.
Public Wi-Fi is vulnerable to hackers' attacks and if you use a public Wi-Fi network while using Cash App, your financial details and personal information can be hacked. Use your mobile network or any private network while using Cash App.
d, Adjust Privacy Settings
You should tweak the privacy settings of Cash App to ensure that your Cash App account stays safe and secure. You need to enable the requirement of a PIN or Touch ID to make any payment on your Cash App account.
Take the following steps on Cash App.
Step 1. Tap on your profile icon.
Step 2. Tap on Privacy & Security.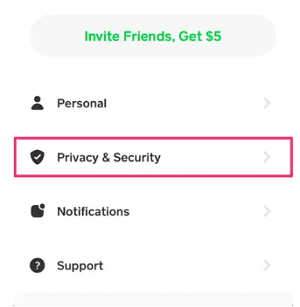 Step 3. Toggle on Security Lock option.
Step 4. Enter Touch ID or Change PIN to set it.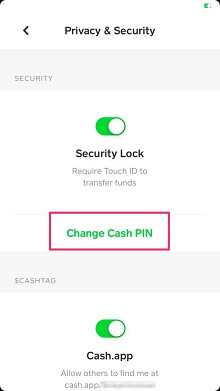 This PIN is the same PIN for your Cash Card.
What to Do If You Have Been Scammed?
If you are scammed on Cash App, you should report to the Cash App team immediately. Here are the steps to report.
Step 1. Open Cash App and tap on your Profile icon.
Step 2. Tap on Support option.
Step 3. Tap on Report A Payment Issue.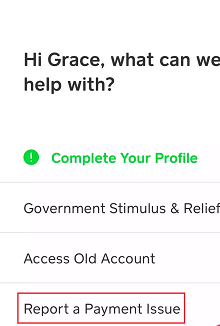 Step 4: Select your scammed payment and follow the on-screen instructions to report the scammed transaction.
You should also report the person's profile who scammed you.
Step 1: Go to the scammer's profile on Cash App.
Step 2: Scroll down and tap on Report or Block option.
Step 3: Select from the provided reasons and follow on-screen instructions.
You should also visit cash.app/contact from your web browser and report the scam.
FAQ about Cash App
1. Is Cash App Safe to Use with Strangers?
Cash App is not very safe to use with strangers. This is because a stranger on Cash App could be a potential stranger.
You should not make any transfer to a stranger if he is selling you some expensive product at a high discount or asking you to invest in any too good to be true scheme.
2. How Much Money Can You Send via Cash App?
Cash App lets users send up to $1000 within a 30-day period. However, any user can increase this limit by verifying his/her identity.
But if you are under 18, there is no process for verification and hence, the limit stays at $1000 for any 30-day period.
3. Is There a Fee for Using Cash App to Transfer Money?
Transferring money using Cash App is free if you are using your bank account or debit card. However, the app charges a 3% fee of the total amount if you are using a credit card.
The same is applicable for Cash App Card. However, is the cash app card safe or not is debatable.
4. How Do You Withdraw Money from Cash App?
Here are the steps to withdraw money on Cash App.
Step 1. Open Cash App
Step 2. Tap on Banking tab at the bottom-left corner of the app.
Step 3. You will see the available cash balance. Tap on Cash Out option below the balance.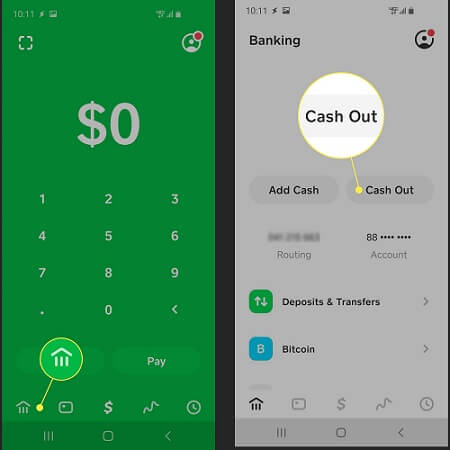 Step 4. The Cash Out menu will become visible. Adjust the amount you want to withdraw. By default, it is the full available balance.
Step 5. Select the Cash Out destination such as your bank account or others as per your preference.
Step 6. Finally, tap on Cash Out option at the bottom.
Step 7. A pop-up will appear asking you if you want standard withdrawal or instant withdrawal. Select any one as per your preference and accordingly, the withdrawal will be processed.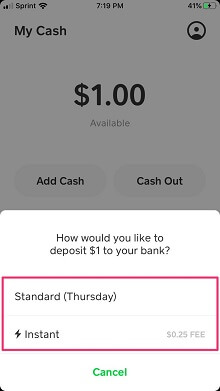 5. Do I Need a Bank Account for Using Cash App?
No, you do not need a bank account for using Cash App. If you do not add a bank account, you will be considered an unverified user, and there is a limit of $1000 per 30-day for money transfer through Cash App for an unverified user.
Conclusion
Hopefully, you have found the answer to the question of "how safe is Cash App?" However, scammers and fraudsters are quite active in scamming users, even if Cash App has proper encryption and fraud detection.
That is why we recommend you install ClevGuard Anti-Spy on your phone to detect any scammer spying on your phone activities and hacking your Cash App account.