If your kid is hiding something from you or you have a doubt about your spouse, you might consider using spyware service on their smartphone.
On the internet, you'll find hundreds of monitoring services and uMobix is one of them. The service offers all the basic to intermediate features that you can expect from a spyware service.
However, is uMobix the best monitoring service? There are some things you should know about uMobix before purchasing it. In this article, we've written an ultimate review on uMobix.
Let's check out the article:
What Devices is uMobix Compatible with?
Currently, uMobix is available for two smartphone operating systems: iOS and Android.
iOS: For iOS, you'll need the target phone's iCloud credentials (email and password) to install the service on their smartphone. If the target phone has enabled the 2-step verification (most probably and turned on iOS keeps it on by default), you'll need physical access to their smartphone.
uMobix supports all the iPhones which are running on iOS 9 and above.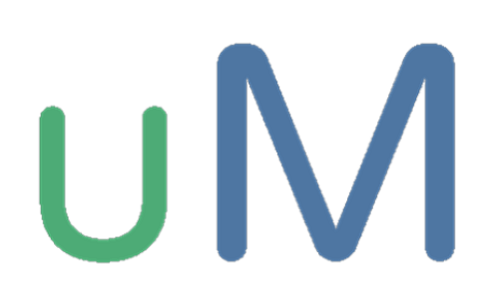 Android: In the case of Android, things might get complicated. You'll need physical access to the target phone's smartphone. Install the client (monitoring) APK on the target person's smartphone, which you want to monitor after complete installation.
Open and set up the client. You'll need to give all the permissions that the application asks to ensure the monitoring works fine.
What Can You Do with uMobix?
Below are the most highlighted monitoring features that you can do on uMobix.
Monitor Call History:
The call history monitoring feature lets you track and monitor all the history of incoming and outgoing calls made from the target person's smartphone. So that you'll know to whom your target phone is calling or receiving calls.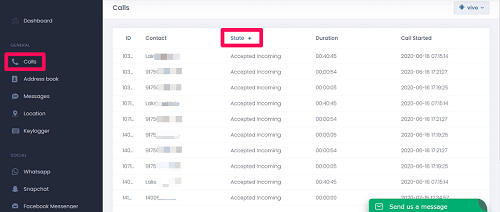 Read Text Messages:
uMobix stores all the incoming and outgoing messages received on the target person's smartphone. All the messages are stored in the uMobix server, so you can monitor them even if the target phone deletes them from the smartphone.
Monitor Social Apps:
uMobix supports all the popular social media apps for monitoring, such as Facebook, WhatsApp, Instagram, Snapchat, QQ, Twitter, and Signal. It lets you monitor posts, incoming notifications, chats, call history, and multimedia of these social media applications.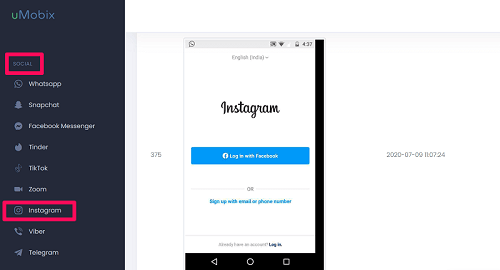 Track GPS Location:
uMobix allows you to track the real-time pinpoint location of your target person's smartphone. So that you'll know where your target person is in real-time, it uses GPS to track the smartphone, so you'll get pin exact location.
View Browsing History:
uMobix also supports browsing history. It keeps tracking all the browsing history of the target person's device, tracks and records the webpages and sends it to your dashboard. All the history is saved on the uMobix server.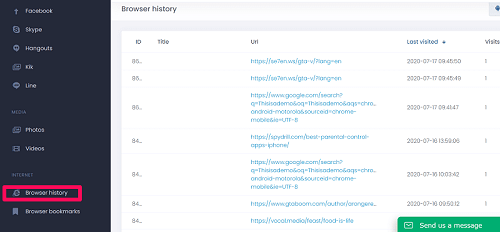 Check Photo and Video:
uMobix will automatically recognize all the images and videos on the target person's smartphone file manager. It recognizes JPG, PNG and BMP images and WEBMP, MP4 and MKV in video formats. You can view them from the dashboard and can save them if you want.
How to Install uMobix?
The installation process of uMobix is simple and easy. On the iOS side, you might need physical access, but physical access to the target phone's smartphone is compulsory on the Android side.
Below is the guide:
For Android:
Download the APK from your dashboard.
Install the APK on the target phone's smartphone.
Ensure to allow all the permissions to the client application, or the monitoring will not work fine.
After the installation, the client app will uninstall itself from the desktop and work like a Trojan Horse in the target phone's smartphone.
That's it! Open your dashboard and start monitoring.
For iOS:
Once you purchase the subscription, select the iOS platform.
uMobix will send you an email regarding the installation process on iOS.
You'll need the target phone's iCloud account credentials: email and password.
That's it; you're done!
How Much Does uMobix Cost?
On the pricing tab, it's not a great deal. Because uMobix has higher pricing than an average full-fledged spyware service would cost you. It's extremely high, especially when talking about monthly plans, and we'll not recommend you have a low or average budget.
The one-month plan would cost you about 53$, which includes all the features of the service.
The three months plan would cost you about 84$. It means you're going to pay about 28$ every month.
The 12 monthly plan would cost you about 140$. It means you're going to pay about 11.6$ every month.
We recommend going with a three months plan. It's cost-efficient and provides better value.
Read Comments of True Umobix Customers
"Everything is working fine. However, the pricing of uMobix is quite higher than other spyware services, but it's worth buying if you have a high budget. The thing I like the most is their customer support and ease of use. Highly recommended."
"Pathetic and worst spyware service I've ever come across. The price they're charging, I can buy about 2-3 subscriptions of other spyware services at that price. $60, for a spyware service, seriously? It's not even worth 20$. Worst quality server speed, zero optimization and pathetic UI."
"Don't understand what's unique about this spyware service that they're charging 60$. I know it's too much, but for spyware which can't even offer maps, fencing, call recording and good optimization like basic features, it should not cost $60. Even, I asked them for a refund, their customer just beat around the bush, and I never got the refund."
Is uMobix Worth Choosing?
The overall service is good, but there are a few basic things that uMobix doesn't offer:
No Geofence Feature

For spyware that is charging $60 for a monthly subscription, they should offer at least geofencing features. Without this function, the parents are unable to set the boundary to provide a double protection for their kids.

The Price is Expensive

There's no wonder uMobix has the highest pricing compared to any other commercial spyware service. The average monitoring service would cost you about $20 to a maximum of $40, but $60 is extremely high pricing for a basic level of monitoring app. More importantly, it does not offer the same level of quality for the same price.

Limited iOS Features

On the Android section, everything works decently. However, on the iOS side, they don't offer much. The iOS version only supports 3-5 social media monitoring, in-browser monitoring, it only supports Chrome and Safari, and there are many other features that uMobix misses on the iOS side.

Exhausting Installation Process for iOS

The installation process on iOS is frustrating. Probably because of their bad optimization with the latest iOS 14 and 15, it frustrates most users when they see "installation failed, try again".

Noticeable Battery Consumption

uMobix doesn't offer any smart running system like other spyware services. This makes the client consume more resources and hence, high battery drainage (about 20%-30%. faster)
Is There Any Better Choice for Monitoring Phones?
After reading all these disadvantages of uMobix, you might want to shift towards another spyware service that could offer you better pricing, more features, better stability, and good customer support.
Well, we got and brought KidsGuard Pro monitoring app for you. KidsGuard Pro supports Android - KidsGuard Pro for Android and iOS - KidsGuard Pro for iOS device
Why is KidsGuard Pro a Better Choice?
Full Functions

KidsGuard Pro offers everything that you can expect from a full-fledged spyware service. It includes everything such as geofencing, call recorder, screenshot capture, auto camera on, etc. No other spyware service offers these features for $23.

Affordable Price

The KidsGuard Pro will only charge you $23, which is about 62% less expensive than uMobix. If you go with a 3-months plan, it'll cost you less, which is about 71% less expensive than uMobix.

Easy Installation and Operation

No fuss, no errors, simple installation. That's what KidsGuard Pro offers. The installation process of KidsGuard Pro is extremely easy for both iOS and Android operating systems.

100% Undetectable

KidsGuard Pro automatically uninstalls itself from the desktop and renames itself as a "system service". So no one except you can find out that this "system service" is spyware.

User's Privacy & Data Protection

KidsGuard Pro cares about your privacy. All the data is securely saved in industrial-grade, highly encrypted servers. KidsGuard Pro will never sell or use your data.

Final Verdict

Here are all the reviews of uMobix. However, if you're thinking of buying it, you might need to read this article before buying the subscription of uMobix. There are a few things that make uMobix not worth buying.

We've reviewed the uMobix and mentioned a few cons of uMobix that makes it not worth buying. Also, we've recommended the alternative, or you can say a better option than uMobix: KidsGuard Pro and proved to you why it's better than uMobix.