In today's world, parents have to give their kids smartphones for online education and virtual classes. However, a smartphone in the hands of a kid can turn out to be a destructive weapon. That is why parents are always concerned about the safety of their kids when they are using smartphones. That is where iSpyoo can be useful as a remote parental monitoring app.
iSpyoo is a remote monitoring app through which parents can observe all the different activities on their kid's phone remotely from their device. But is iSpyoo the best monitoring app or is there a better alternative available?
Go through iSpyoo reviews to find out the answer to your question.
What is iSpyoo?
iSpyoo is a mobile spy app that you can use to monitor someone's phone activities secretly. The app is widely used by parents to monitor their kid's phone activities and take steps accordingly. Similarly, even employers use the same to keep an eye on their employees' device activities remotely. It is a premium app that you need to purchase to avail of its features.
Starting from tracking the target phone's location, text messages, and call logs to monitoring social media messages, phone media files, and even surround recording, all the monitoring features are readily available in different premium plans. The app stays hidden on the target phone and records all the phone activities and you can check the activities remotely from your device.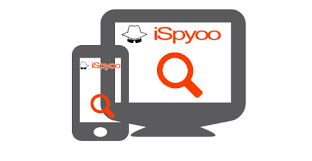 What is the Compatibility of iSpyoo?
iSpyoo is compatible with Android phones, iOS phones as well as tablet devices. To be more specific, iSpyoo is compatible with Android 4 and above for smartphones and tablets. Similarly, it is compatible with iOS 6.0 and above for iPhone and iPad. However, iSpyoo needs the iOS device to be in a jailbroken state for all the functions to work properly.
The Main Features of iSpyoo
There is no dearth of features in iSpyoo app in terms of monitoring the target device.
Location Tracking:
You can check the target phone's current location on the map. Besides, you can view its location history as well as the detailed route history for any specific period of time.
Spy on Calls:
You can view call logs on the target phone. iSpyoo also allows recording phone calls. You can also intercept a live call to listen to the conversation.
Spy on SMS:
You can check all the sent and received SMS on the target phone. Besides, iSpyoo lets you send any message from the target phone to any contact on the phone directly from iSpyoo Dashboard.
Social Media Monitoring:
You can monitor social media on the target phone starting from Facebook Messenger and Viber to Skype and WhatsApp. You can also check messages and media files exchanged through these social media apps.
Web Activities:
You can view the web browser history of the target phone directly from iSpyoo Control Panel. If you want, you can open the websites instantly to check their content. You can also check on the bookmarks saved.
Record Surrounding:
You can listen to the phone's surroundings in real-time whenever you want. You can also record the surroundings when you are away and listen to the recordings when you are available.
Moreover, you can monitor emails sent and received as well as check on saved photos on the target phone.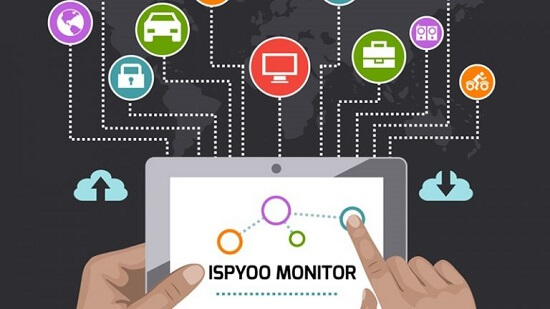 Pros & Cons of iSpyoo
iSpyoo reviews must include pros and cons so that you can clearly understand the strengths and weaknesses.
Pros:
Feature-rich to monitor different parameters of the target phone.
Real-time location tracking as well as real-time call interception.
Listen to as well as record phone surroundings.
Email monitoring and redirect SMS options.
Easy to install and operate and the app is reliable.
Cons:
iOS devices need to be in a jailbroken state to avail of any or all features.
Certain advanced features need the Android devices to be in the rooted state.
The app does not stay hidden on higher versions of Android and iOS.
Very limited social media apps are supported for remote monitoring.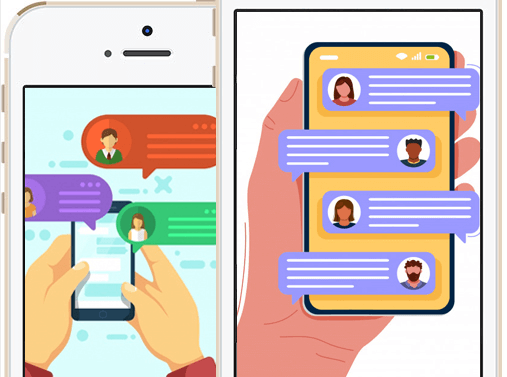 How to Install iSpyoo App?
Installing iSpyoo app is pretty simple and here are the steps you need to follow.
Step 1: Visit the official website of iSpyoo and register an account. Purchase a subscription plan.
Step 2: Get access to the target device and enable installation from the unknown sources option.
Step 3: Download the app from the official website's download section and install the app.
Step 4: Set up the app perfectly and hide the app on the target phone.
Step 5: On your device, go to iSpyoo Control Panel from the website and start monitoring the target device easily.
How Much Does iSpyoo Cost?
iSpyoo app has three different plans namely – Standard, Premium, and Gold Pack. The Standard plan has basic features while the Gold plan has all the basic and advanced features. You need to select the appropriate option based on your needs.
Standard Pack
Monthly: $21.99
Quarterly: $55.99
Half-Yearly: $88.99
Yearly: $130.99
Premium Pack
Monthly: $25.99
Quarterly: $66.99
Half-Yearly: $105.99
Yearly: $158.99
Gold Pack
Monthly: $30.99
Quarterly: $77.99
Half-Yearly: $122.99
Yearly: $184.99
Is iSpyoo Your Best Monitoring Choice? - Alternative Provided
Unfortunately, iSpyoo does not qualify as the best monitoring app. This is because the advanced features need the target device in a rooted state. Even for basic monitoring features, the iOS device needs to be in a jailbroken state.
Besides, the app does not stay hidden in higher versions of Android and iOS, and you may need an additional installer to keep it undetected. The social media monitoring options are limited and iSpyoo reviews online are not encouraging. Hence, you should look for a better alternative to iSpyoo.
Why KidsGuard Pro is a Better Choice for You?
We recommend KidsGuard Pro is a far better choice for remote monitoring in comparison to iSpyoo. KidsGuard Pro is available for Android - KidsGuard Pro for Android and iOS - KidsGuard Pro for iOS, and here are the reasons why KidsGuard Pro is better.
Geofencing

Apart from live location tracking and viewing location history, you can set Geofence so that you get instant alerts whenever the target person crosses your virtual fence.

Social Media Monitoring

KidsGuard Pro supports monitoring social media messages across more social media apps than iSpyoo. Naturally, it is clearly a better alternative as social media is the most popular platform for communication.

Deleted Logs and Messages

KidsGuard Pro lets you not only check the call logs and text messages on the target phone but also the deleted call logs and text messages so that nothing stays hidden from you. The same is applicable for deleted photos and videos on the target phone.

Remote Control

KidsGuard Pro offers the option of remote controlling the target Android device without rooting the device. You can capture screenshots in real-time as well as take photos with the target phone's camera anytime you want to check on the surrounding. Besides, you can record calls and listen to them anytime you want.

Real-Time Data Syncing

KidsGuard Pro syncs the data from the target phone to the web server in almost real-time while there is always a delay in the data syncing process of iSpyoo. KidsGuard Pro uses both a Wi-Fi connection as well as a mobile data connection. Therefore, you can check the activities of the target phone with all the data updated in real-time.

Completely Undetected

The app stays hidden on the target phone for any version. On the other hand, iSpyoo does not stay hidden in all smartphones and may need an external installer. For iOS, there is no need to install the iOS app on the target phone as the app stays on the target computer.

Easy Installation

KidsGuard Pro is easy to install and operate, and hence, it is perfectly suitable for parents who do not have much technical knowledge. Since there is no rooting or jailbreaking of the target device required, the installation process gets easier for everyone.

Reliable

The biggest worry in today's world is data privacy. KidsGuard Pro is safe from that perspective as it protects the recorded data of the target phone with encryption. Besides, there is no selling of data to third-party companies for monetary purposes.
iSpyoo Review – The Verdict
iSpyoo is a good spying app with loads of features, but it lacks in several departments. You cannot expect to get all the features without the target device rooted or jailbroken. Hence, we recommend you opt for a better alternative, and KidsGuard Pro is the best alternative available. You get all the features of iSpyoo as well as there are extra advanced features available, and there is no need for jailbreaking or rooting of the target device.